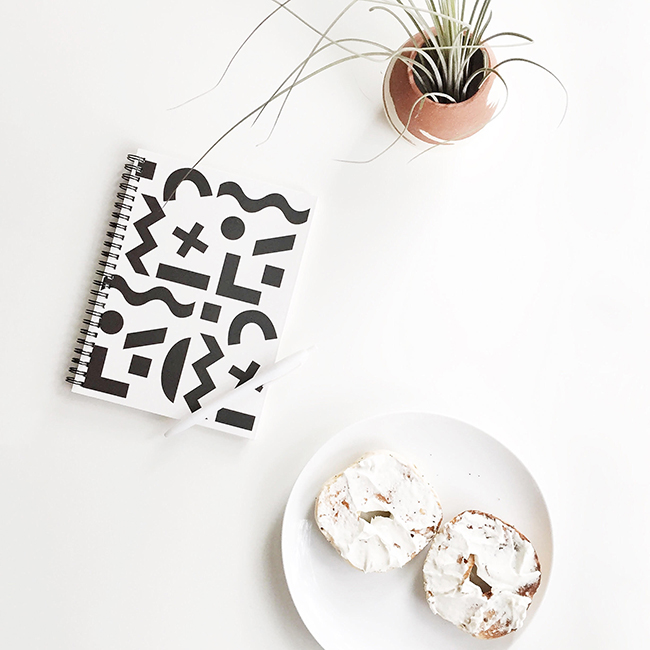 happy new year! i'm finaaaally back. i've been back from mexico for a week, but needed one more week off so i could really step away and take a break (and my day job has also been a bit nuts getting back.) but i'm happy to be back in the swing of things, and ready to get back into a normal routine where i'm not a little stress ball at all times.
even though i don't really make resolutions on new years, i try to evaluate the good and bad of the year, and things i could definitely improve on — because even just noticing is maybe a step in the right direction. so here are my goals for this year.
---
BLOG GOALS
EXPLORE NEW CONTENT
while i know most of you would love one DIY pumped out after another, i really don't think i'll be able to provide that until many things change. right now, i really try to make useful and beautiful DIYs, and even if they're not all winners – i try as hard as i can to make sure they all are.
one thing i learned from the reader survey was that you guys love the lifestyle posts, and want this blog to feel more personal. i'm hoping to not only do more personal posts, but explore all kinds of posts, and as promised – feature behind the scenes, home decor, beauty posts, and more recipes. it'll be fun right?!
FOCUS ON THE BLOG + POST MORE OFTEN
it's really hard to do a 5 day a week posting schedule given my 2 day a week job, but if i can be really disciplined, i can try to get ahead of schedule which always helps.
it's been even harder since my husbands job moved across town, because i now see him for about 3-4 hours a day, so when i'm with him on the weekends – i don't want to have to work. so it's a matter of really using the time during the week that i have to concentrate.
FINISH THE STUDIO
there have been a couple hiccups in fixing up the studio, but i'm trying to be positive and just focus on the end result. i'm hopeful that having a separate space for working will do wonders not only for my productivity but for the quality of the blog too.
---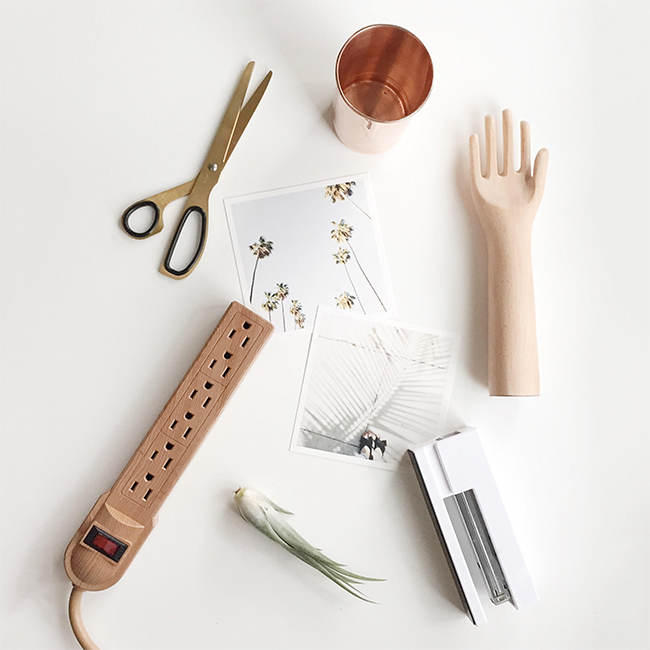 PERSONAL GOALS
JUST WORK ON THE HOUSE
obviously when you move into a new house, your mind goes crazy with all the things you want to do — i think this is especially overwhelming when you've been renting your whole life. so i'm trying to find balance and for us to prioritize realistically to do one thing at a time. the two things we want to do most are the kitchen and to start working on our front and backyard. because el niño is here, i think this is a good excuse to focus on the inside until the spring — and then work on the outside. and try to stay sane while doing it.
TRY TO FEEL BETTER ABOUT RELAXING
my husband has diagnosed me with hyper vigilance, it's hard for me to turn off my mental to-do list even when i'm sitting around watching TV. i get stressed out pretty easily, and it doesn't help that i am always juggling three jobs. i'm really hoping that i can teach myself to truly chill and i'd enjoy my weekends way more.
TAKE WEEKEND TRIPS
it's really not easy or realistic to travel a lot, but weekend getaways are always really good for my creative juices and for our marriage too — we took them all the time before we got married, but since then, we've like totally stopped, and i want to try to start them again every few months.
SWEAT THE SMALL STUFF LESS AND APPRECIATE THE LITTLE THINGS MORE
i have a tendency to get really worked up when i'm anxious and there are a lot of little shitty things piling up, especially right now with the new house and all the fun new expenses that come with it. i'm trying so hard to be grateful for the good things in those hard moments, and look at how much little things help. gid and i used to have a daily fight about who would get up to make coffee. literally daily. for our wedding we got a nespresso machine, and once we moved into the house we finally unpacked it — at first i thought it was way too wasteful and way too big of an expense to start using it daily, but when i let go and saw how much less we fought about who would make the coffee and also how much better the coffee is, the extra $100 a year seems super freaking worth it. it's just a little thing like that to make a big difference in happiness levels, so it's worth it.
---
that's about all i've got right now — hoping 2016 is the best year yet for me personally and for my marriage, and for the blog as well. what are your resolutions?!