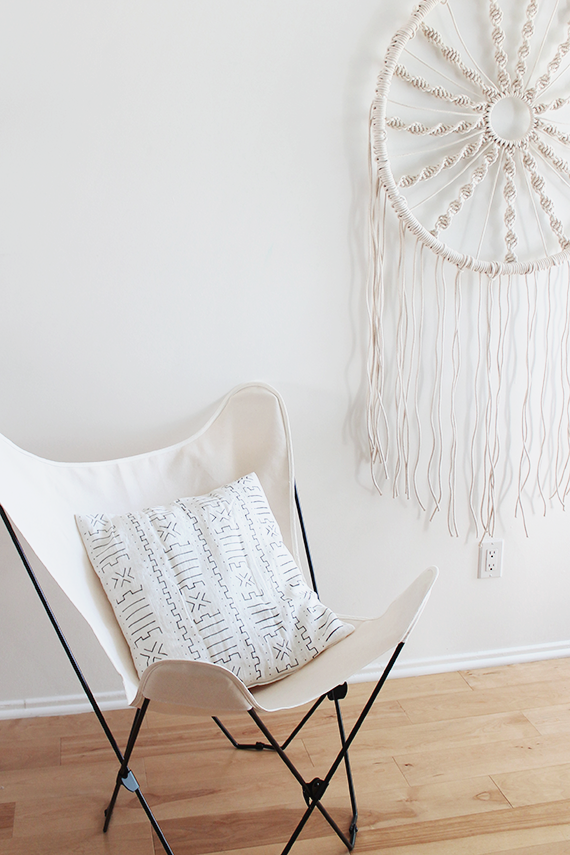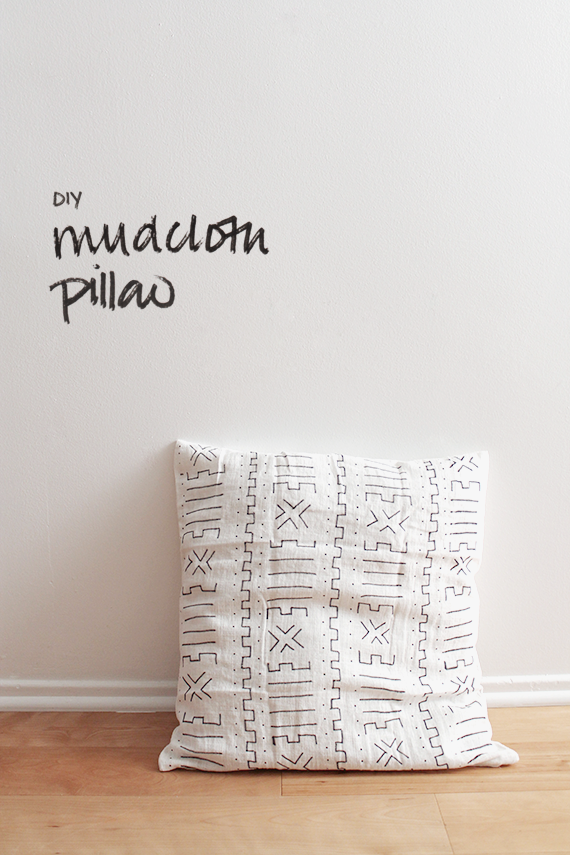 i have been wanting to make little updates to our apartment ever since the wedding ended and we decided we'd hold off a tiny bit for house hunting — and i've been searching for new throw pillows everywhere. i've wanted a mudcloth pillow for a few years now, but have never taken the plunge to just get one. so natch, i decided to make my own.
there are no process shots for this DIY, because it's pretty self explanatory. you draw on a pillow for crying out loud.
materials
a light colored pillowcase + a permanent fabric marker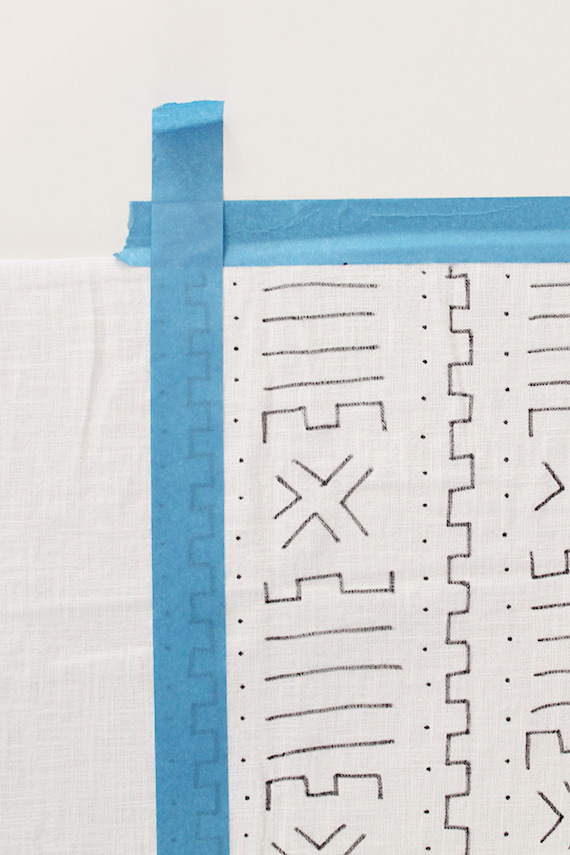 directions
01. lay out your pillowcase on a piece of thick foamcore or cardboard. tape down the edges, and stick some cardboard in the pillowcase to prevent bleeding through to the other side.
02. choose your design and practice. (i bought two pillowcases in case, and i blew it on the first one in about 2 minutes because i didn't practice. my marker was too thick and i was working too low to see if i was drawing straight.)
03. decide how much width you want for each row. tape off every few inches (or whatever width you'd like each row) and draw within the guides. this is something i also learned after i messed up the first pillow.
mine still looks wonky and i messed up the pattern a few times, but i love the look of it.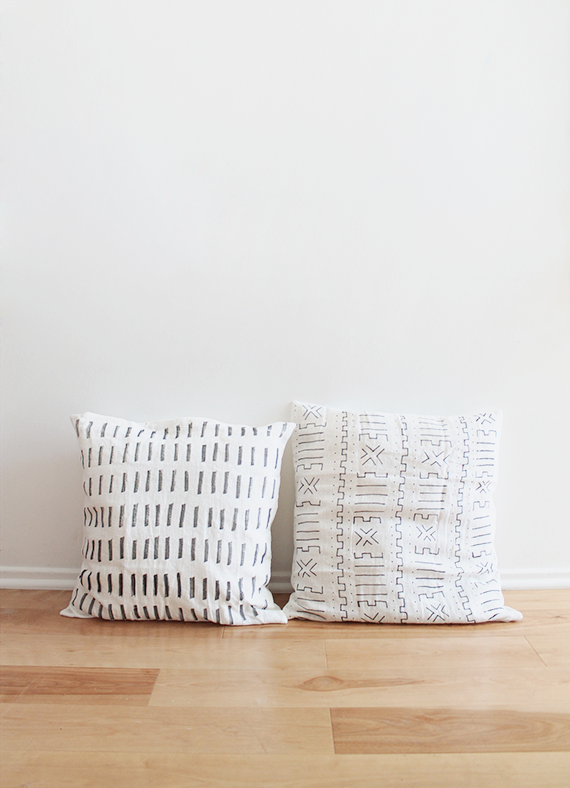 this pillow on the left is the other side of the first pillow. the marker was clearly much thicker and made it hard to do intricate patterns. so use a thinner marker, you guys.
also, if you're watching a good tv show or movie while you do it, try not to pay attention to it even if it's super good, because you have to focus on the pattern OK?! i learned that the hard way.