DIY copper circle earrings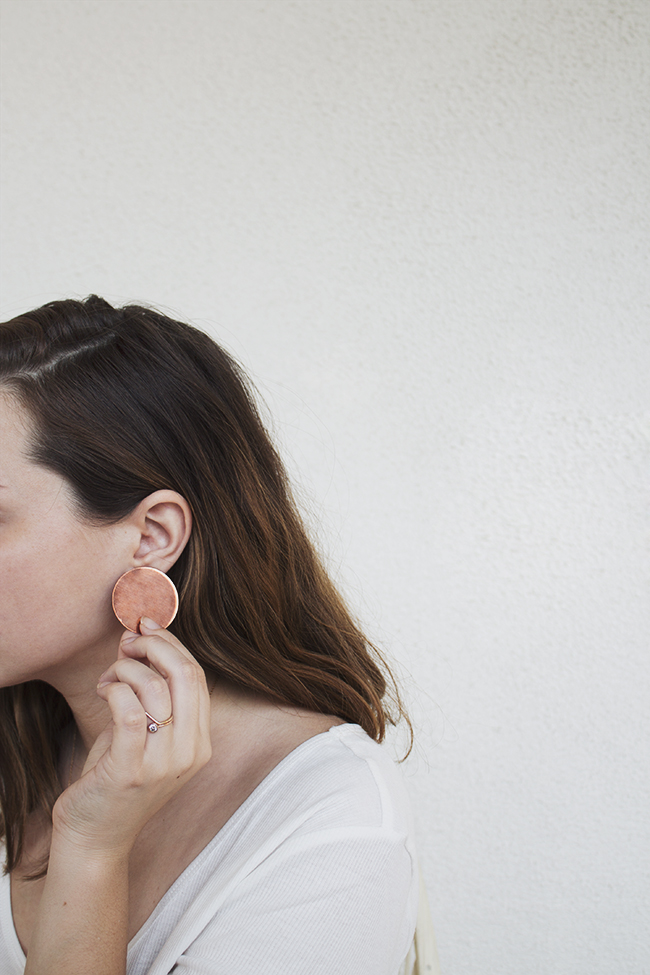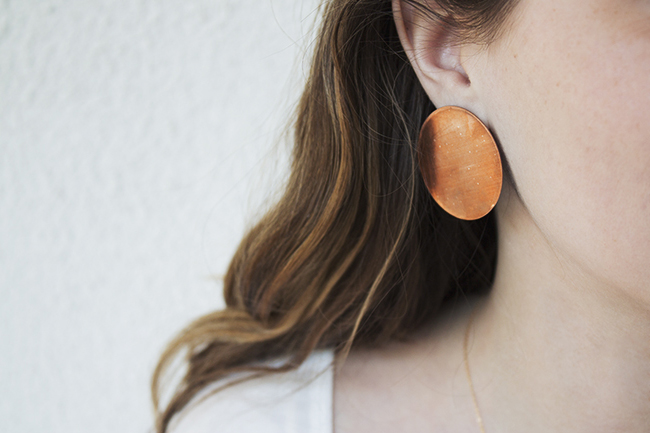 sooo i actually made these earrings for mothers day, thinking they would have made a really fun and easy mothers day gift — but obviously i dropped the ball on that. so how about you can just make 'em for yourself instead! your mom wouldn't have worn them anyway, who am i kidding.
i digress. circles are totally this years triangles, right? so as soon as i saw these copper rounds (brittni used them here), i thought they'd make really fun statement earrings. and this project literally couldn't be easier. so much so that back around mothers day i was sure i took some process photos, but couldn't find them today, and figured this project is so easy you don't even need step by step shots. i'll tell you how.
you glue the one thing to the other thing.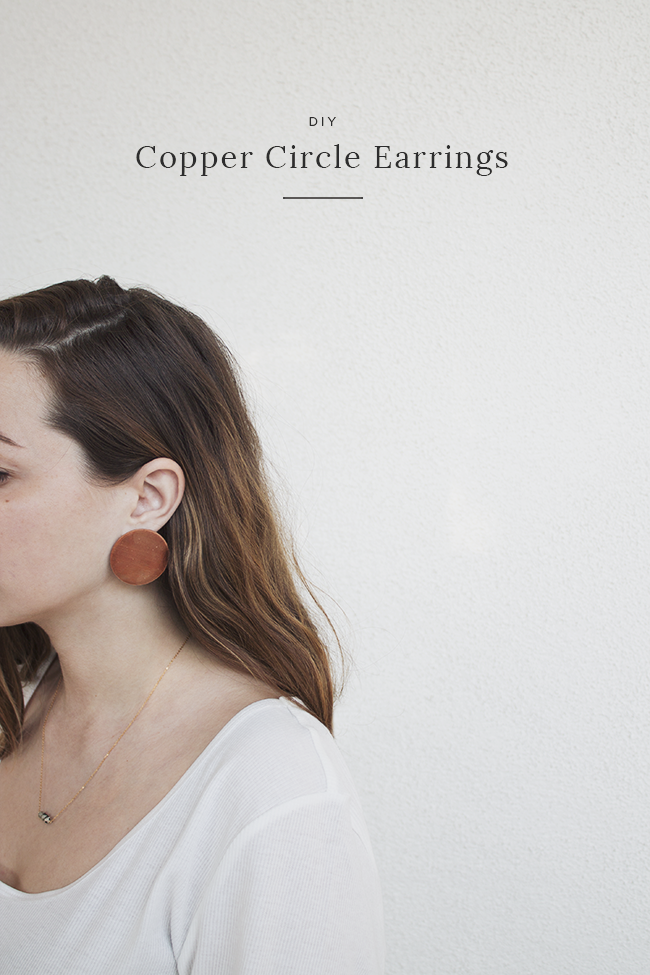 materials
directions
hold up the copper round to your ear, and decide how high you want the stud. the lower you go, the higher it will sit on your earlobe.
glue a stud to the copper, and let dry overnight.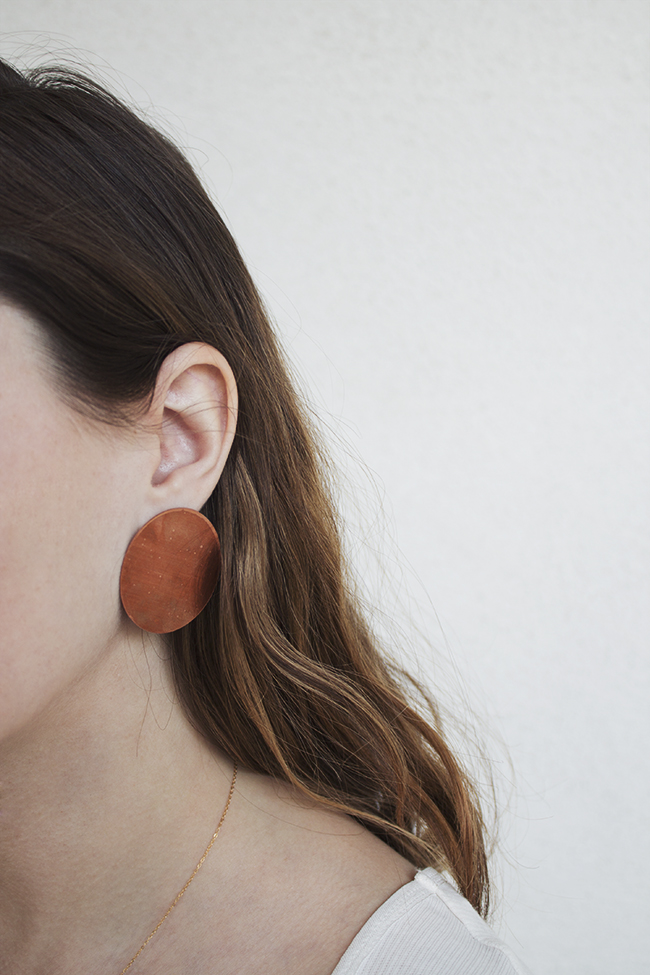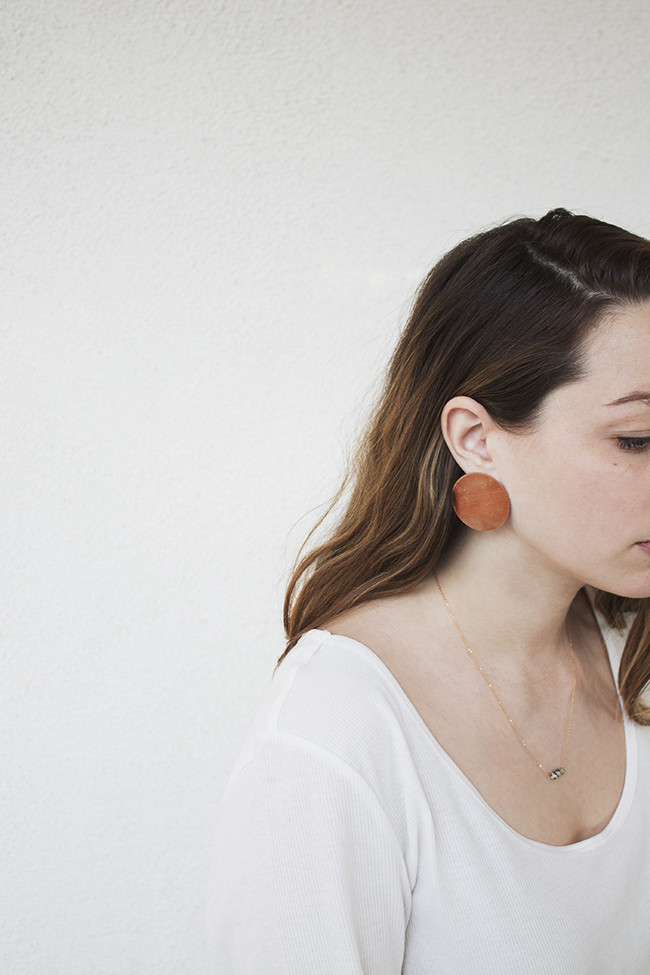 ps you could go bigger like the original inspiration i saw, they have a ton of varying sizes on amazon!
pps please ignore how frizzy my hair is. because it's always like that.