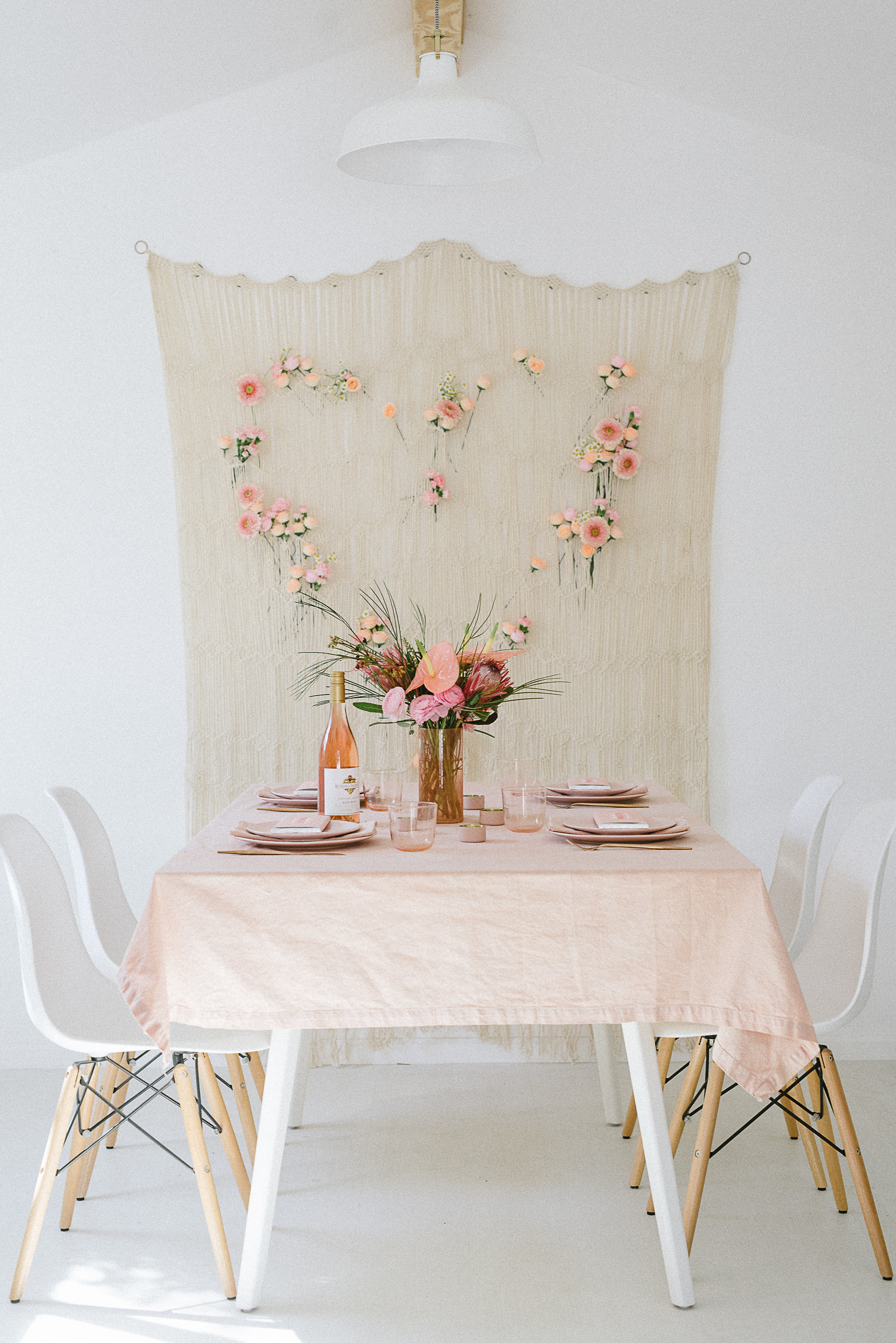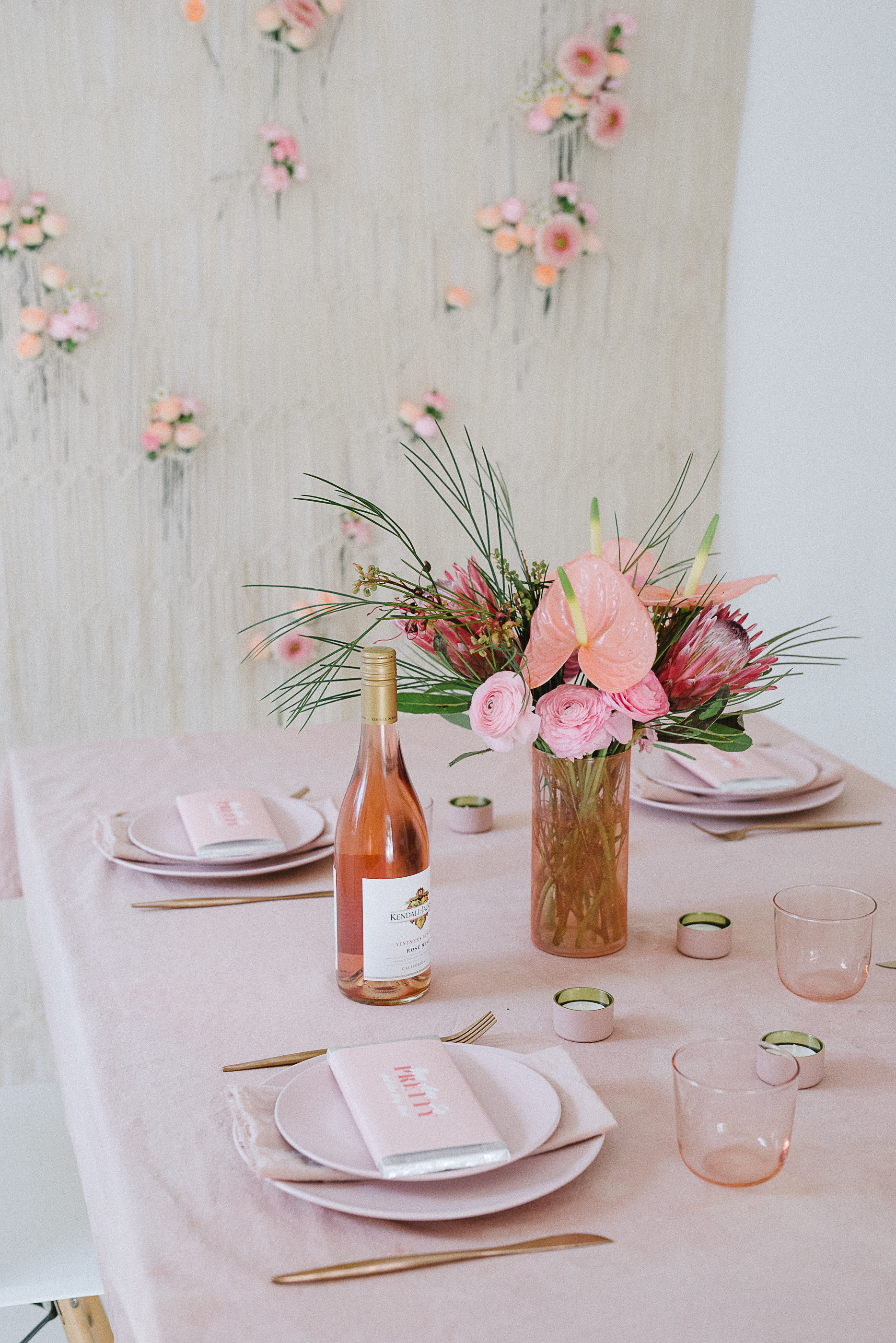 my girlfriends and i have been celebrating galentines for years — we just get together and eat and drink and wear pink and it's always v low key, but this year i wanted to put together something special. special, AND THE MOST PINK.i teamed up with kendall-jackson, i love their vintner's reserve rosé and what better wine to serve on galentines than a wine that matches your whole party?! like everyone else, i am obsessed with "millennial" pink at the moment and really loved the idea of a pink on pink on pink tablescape. while it's pretty and girly and perfect for galentine's day, you could totally do something like this for valentines day or for a baby/bridal shower/mothers day celebration. (ps, have you ever wondered why rosé is pink?)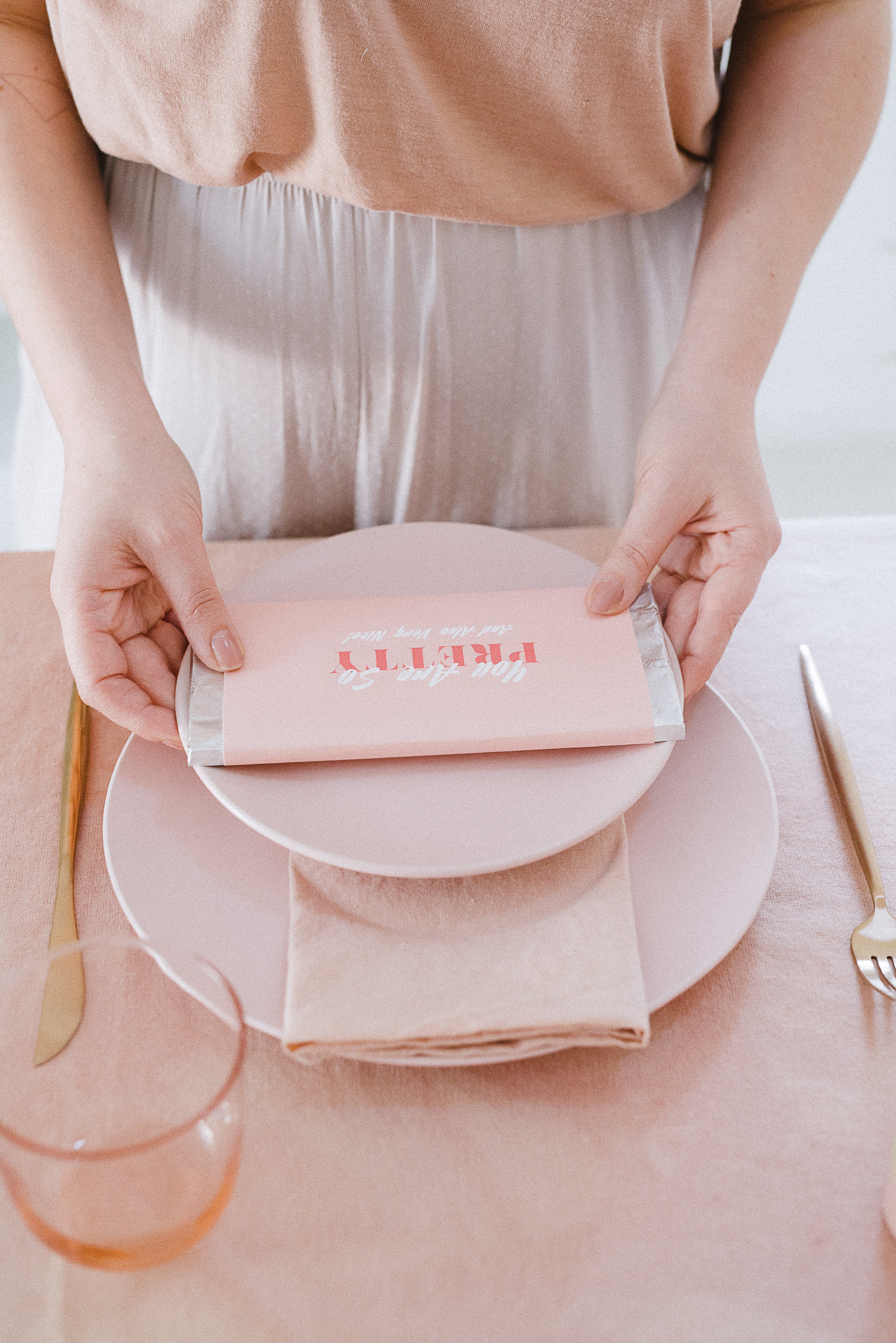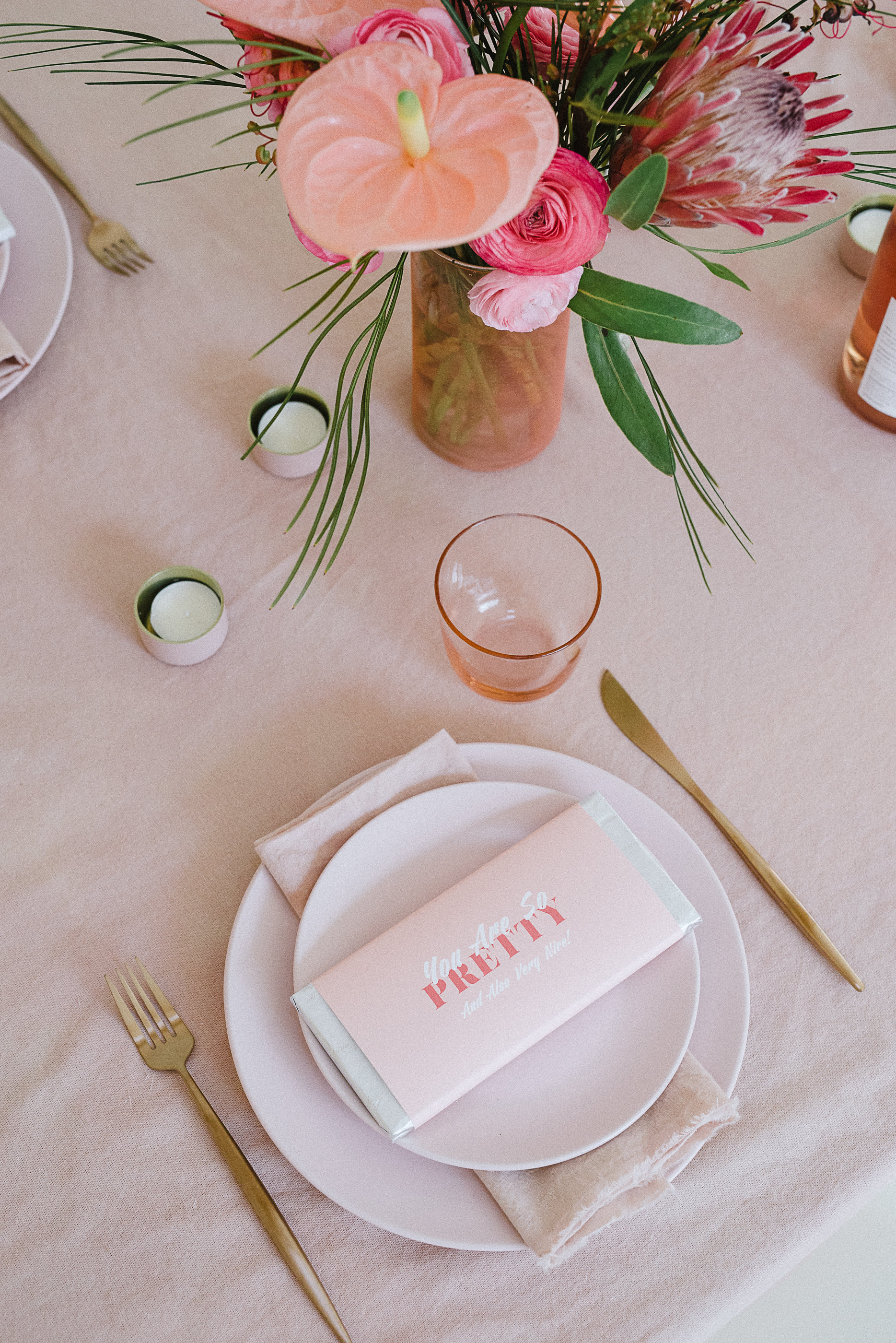 i dyed all the linens pink naturally, using… avocados! who knew? i'm obsessed with the dusty rose color everything turned, and how the napkins perfectly match the tablecloth. you can head over to the K-J blog to see the DIY.
as a fun little party favor, i designed these printable labels for chocolate bars i bought and placed one on each setting. will share them tomorrow so you can print yourself!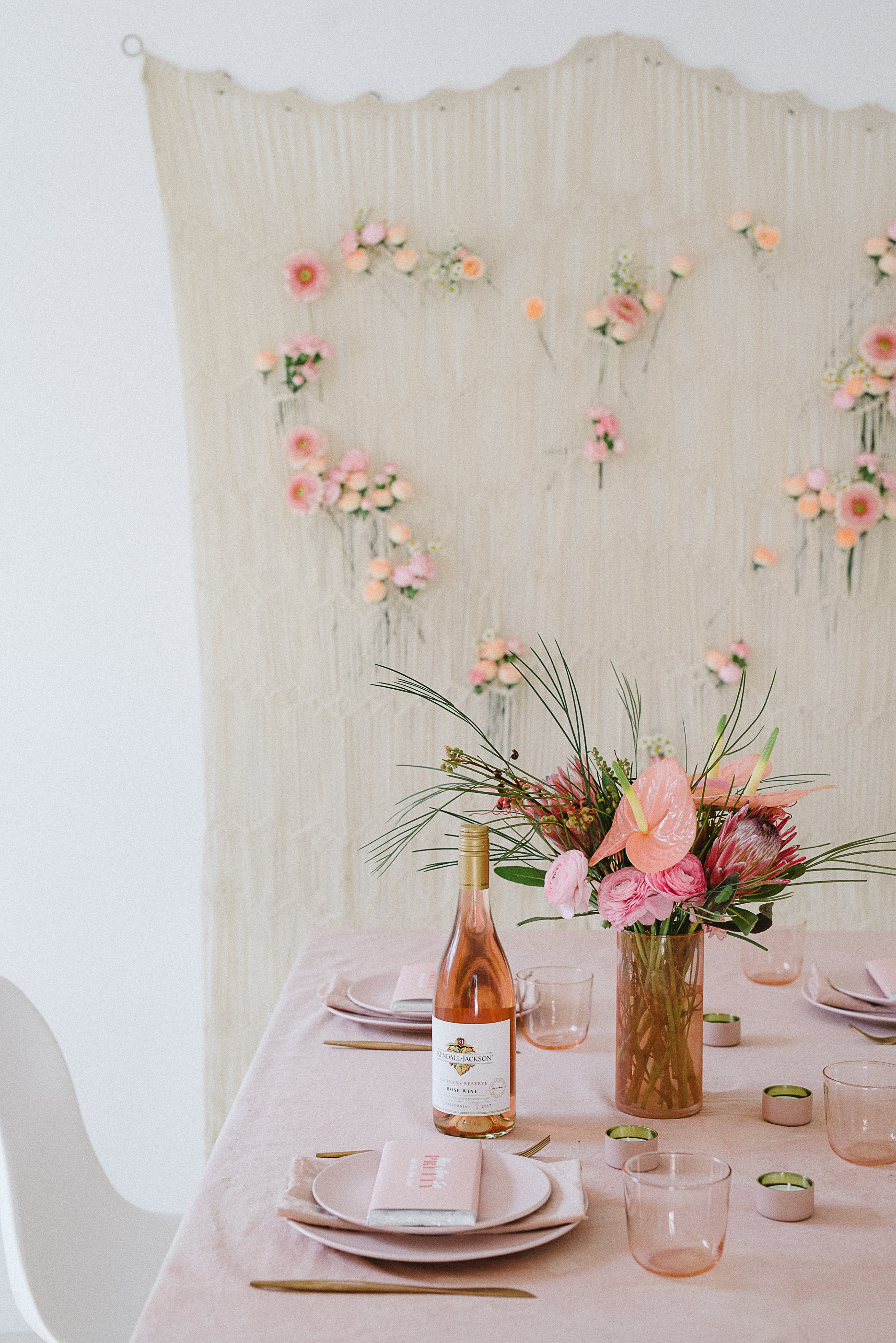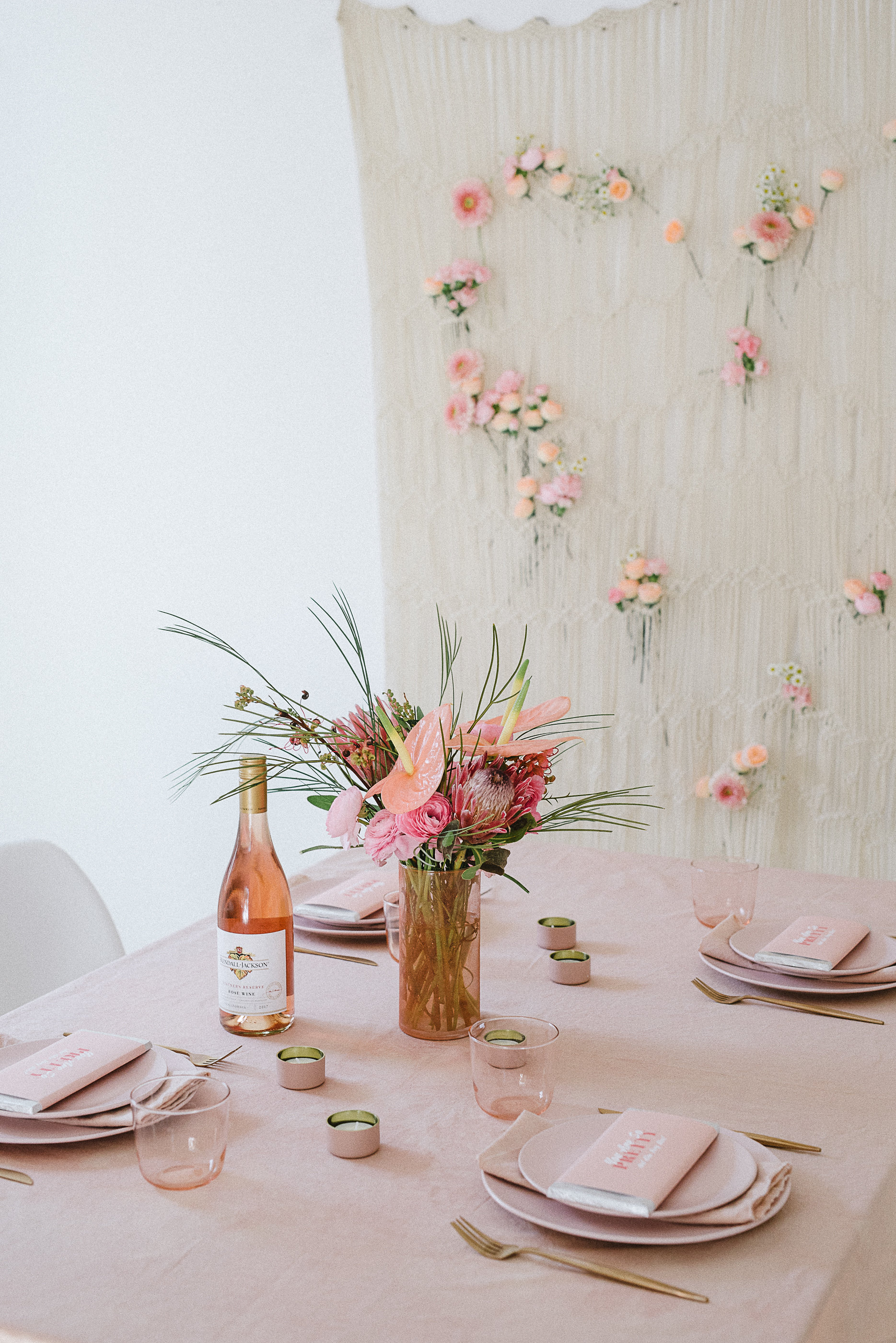 i got all pink flowers, of course, and we lightly misted a plain glass vase with pink spray paint. and as for the backdrop, it was so simple to make, but i will do a post on that as well!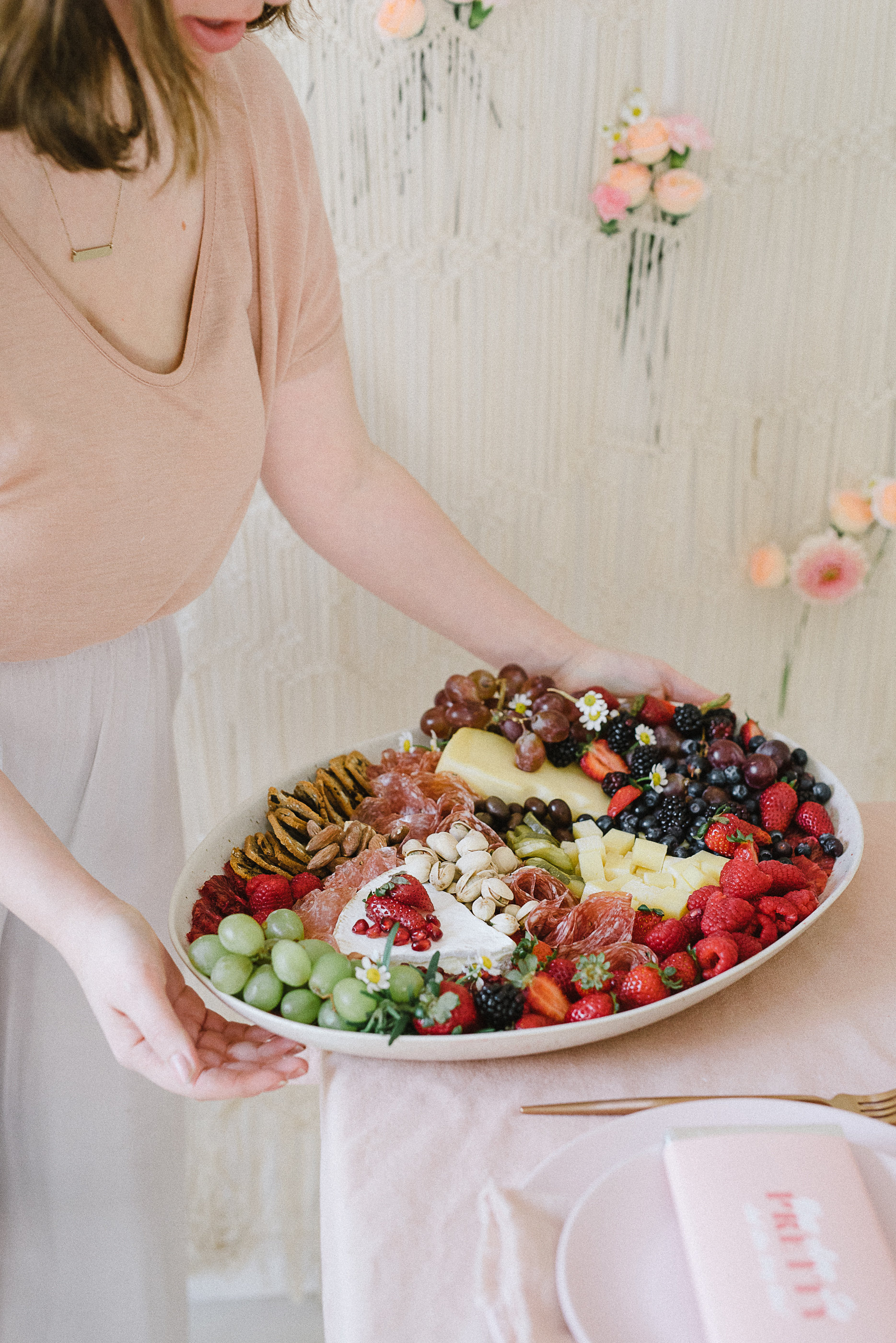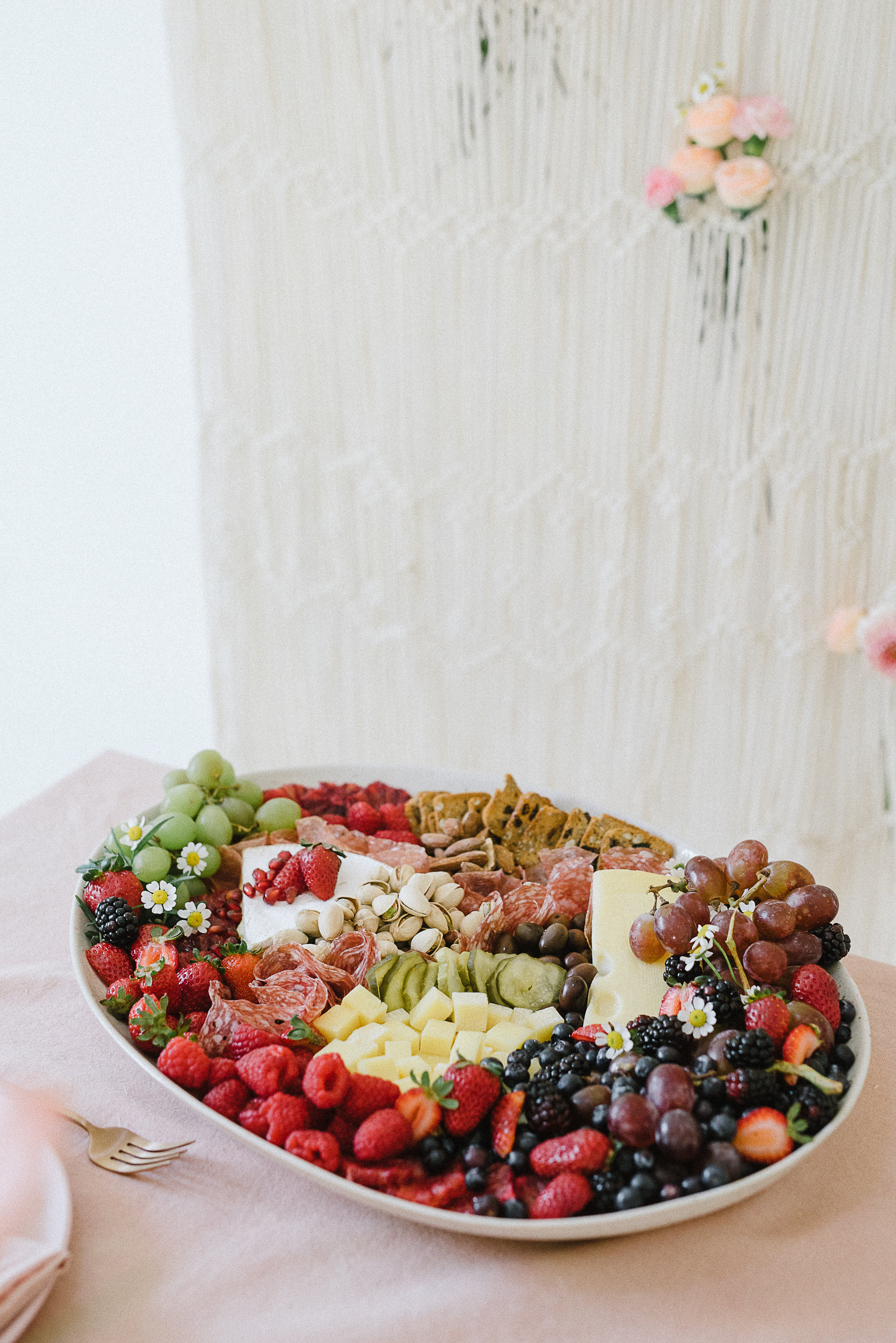 and oh just a casual little meal for four — no but really how amazing is this spread!? sorella collective put it together for us and everything they create is such a showstopper. and all the foods here pair so well with the vintner's reserve rosé — fruits, cheeses and cured meats.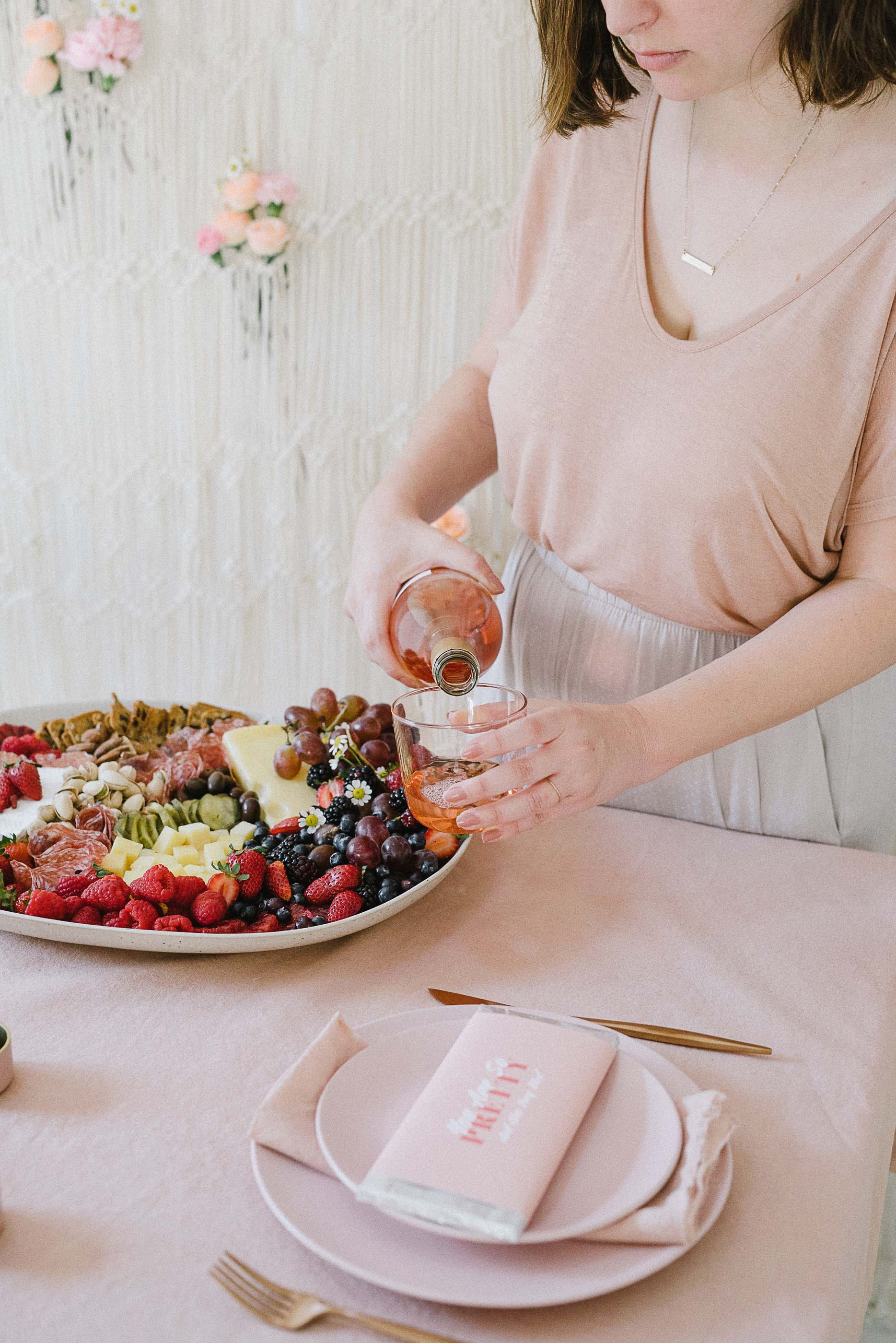 i am a little (a lot) obsessed with how it all turned out — i now wanna do a lot more monochromatic dinner parties!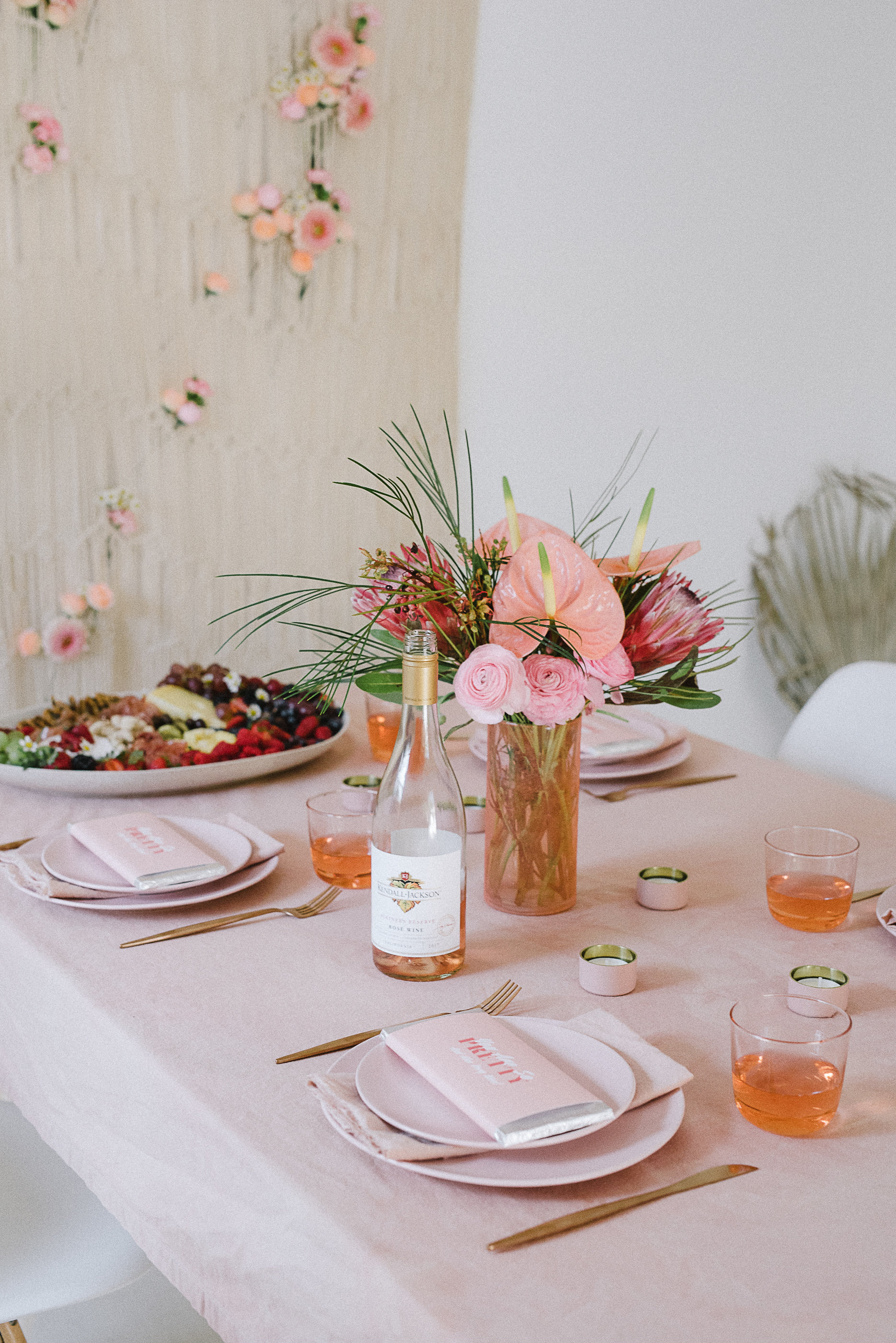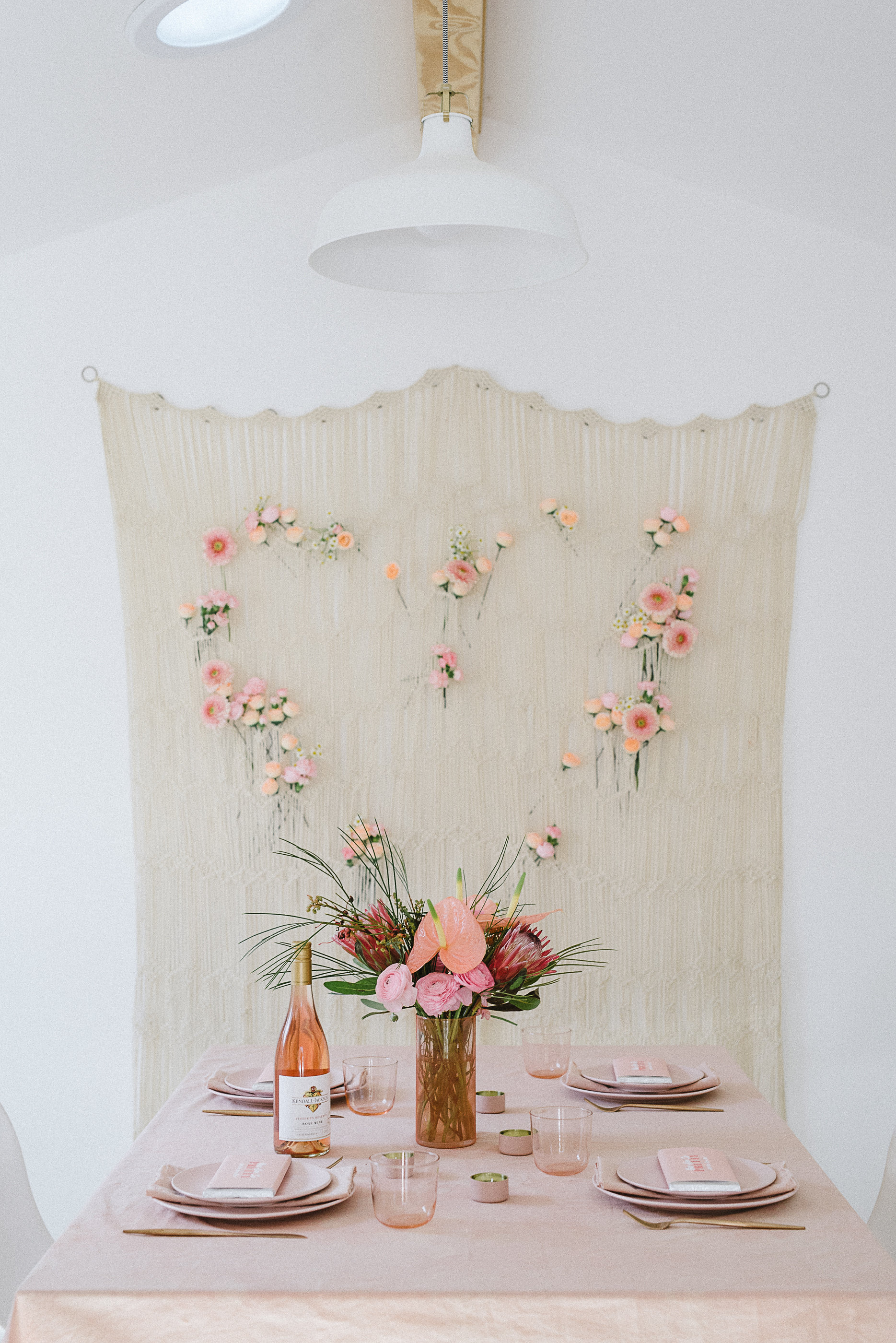 sources
glassware / plates / flatware / tea light holders

---