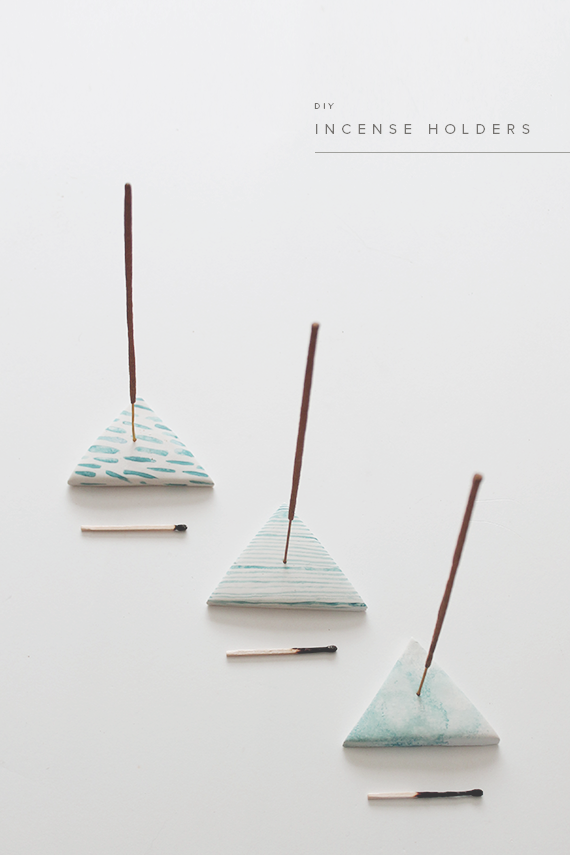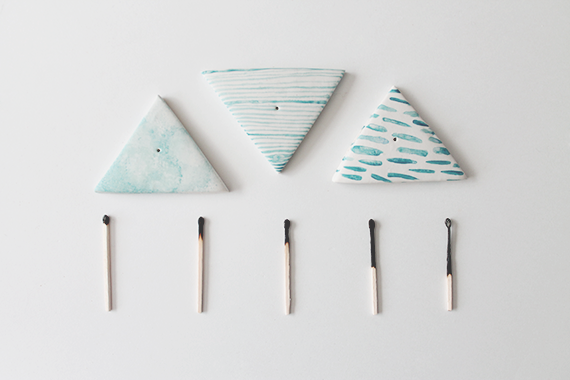 my home office is in the same room as my cats litter box. so we all work really hard in this room. and while i thought i had retired using nag champa in high school, g brought it back to mask the scent of lingering cat poop and it really does work. we've been using an old tea tin for years, so i decided to make a simple little holder for our incense sticks – and hey, you can too!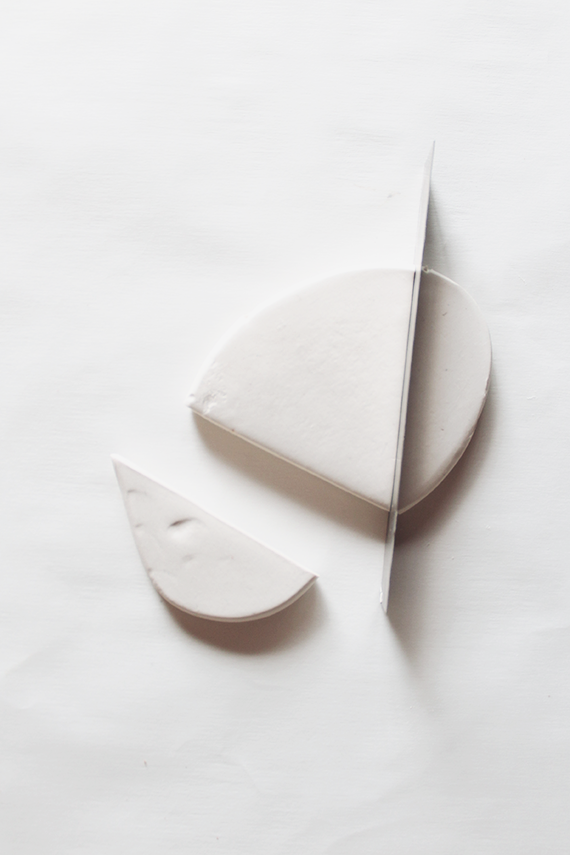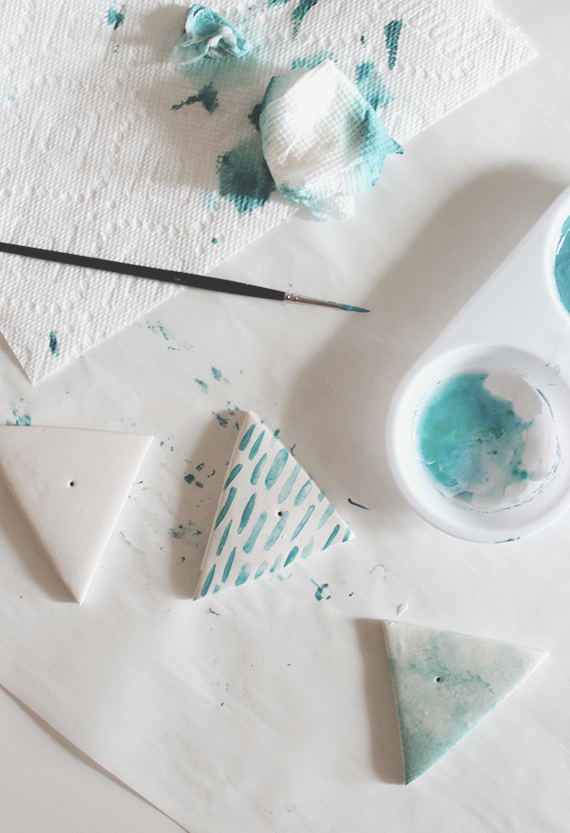 materials
polymer clay
rolling pin
a clay blade
acrylic paints
01. soften up the clay in your hands, roll a piece into a ball and roll it out flat.
02. use your blade to cut each side to form a triangle. using your incense stick, prick a hole in the center and wiggle it around just a little to give enough space for your incense. bake until hardened, let cool.
03. paint! i watered my acrylic paint to give it a watercolor look. if you mess up, you can use nail polish remover to fix your mistakes, although i've read it's bad for the clay. also, don't spill even a drop on your phone screen like i did. because it IS BAD i learned the hard way.
04. let dry! light incense! party!
+ if you're wondering how messy this is versus using a "catch-all" for the incense ash, well my answer is that we are very frugal people and we're also very sensitive to smells, so we only use a little of an incense stick at a time. ash may drop. but yolo.