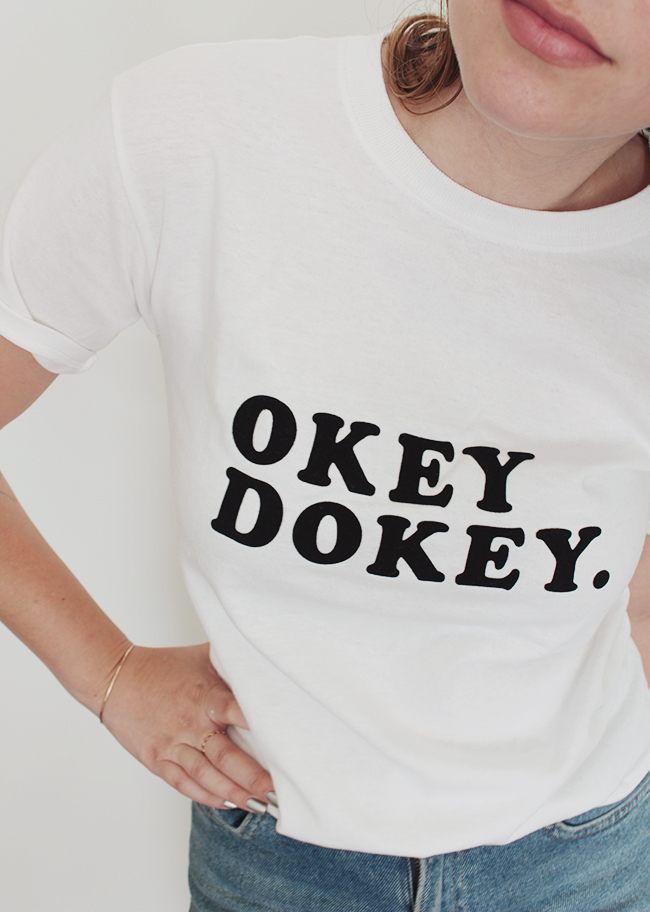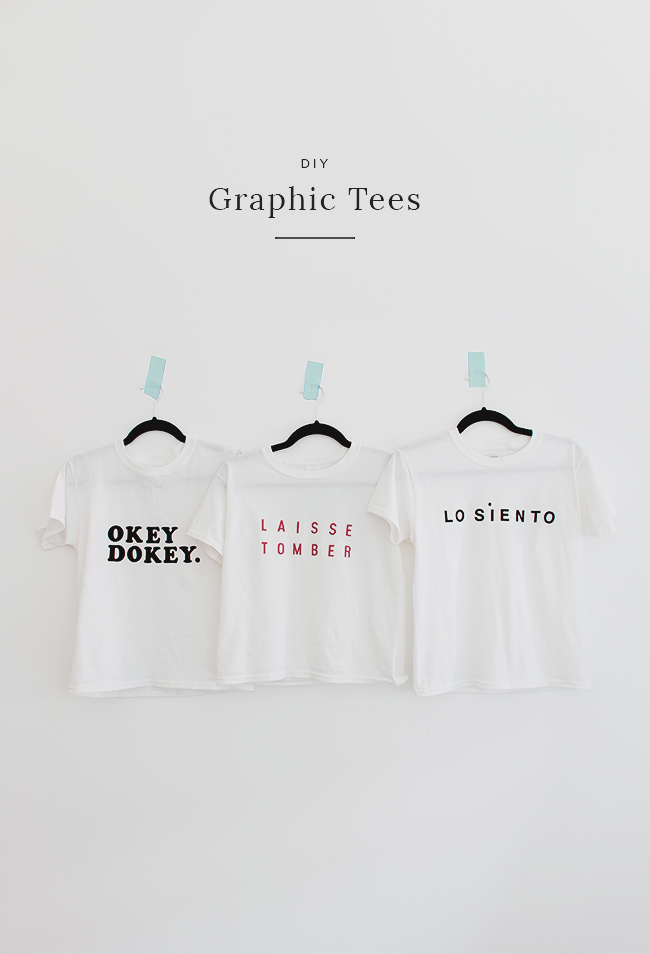 even though almost every t-shirt i own is a plain white or black one, lately i've been liking retro inspired graphic tees with cute little sayings on them. but the ones i've wanted aren't cheap, and so i decided to make some for real cheap. i haven't used iron on letters since i was a kid, but they're just as easy as i remembered.  i came up with three different phrases : okey dokey, lo siento ("sorry" in spanish), and laisse tomber ("forget it" in french), and got three different iron on letters to try out different styles.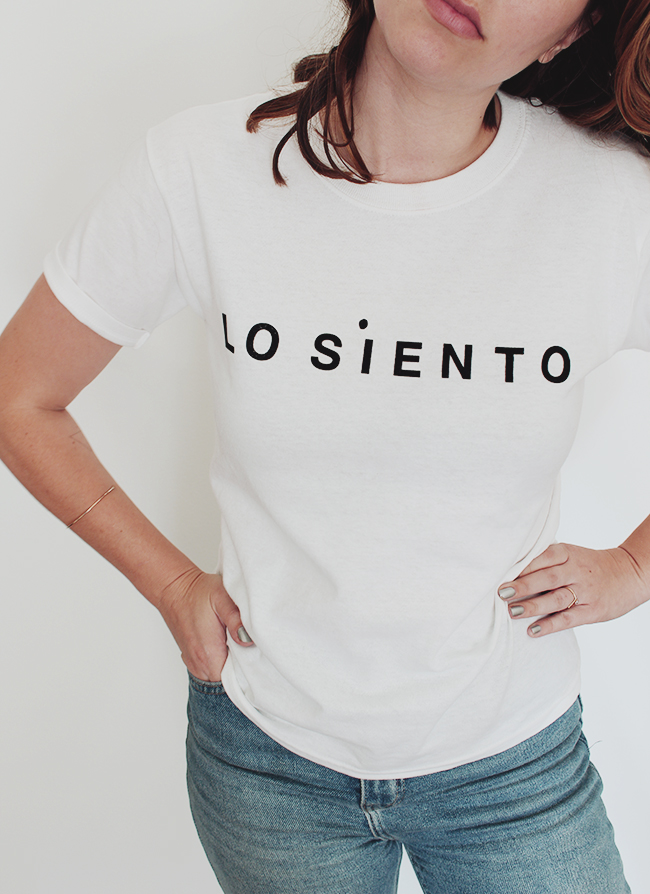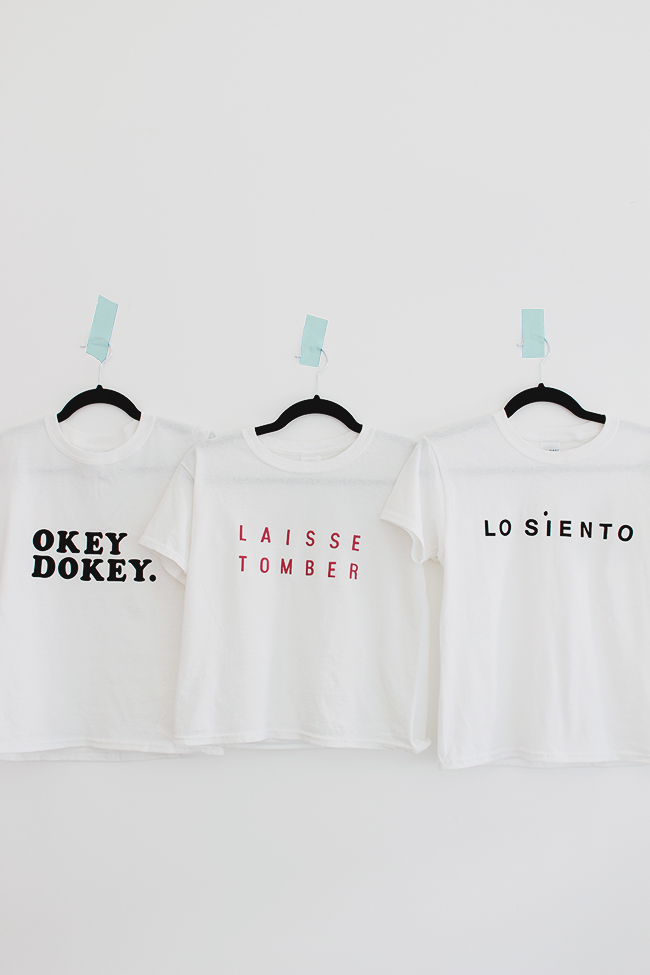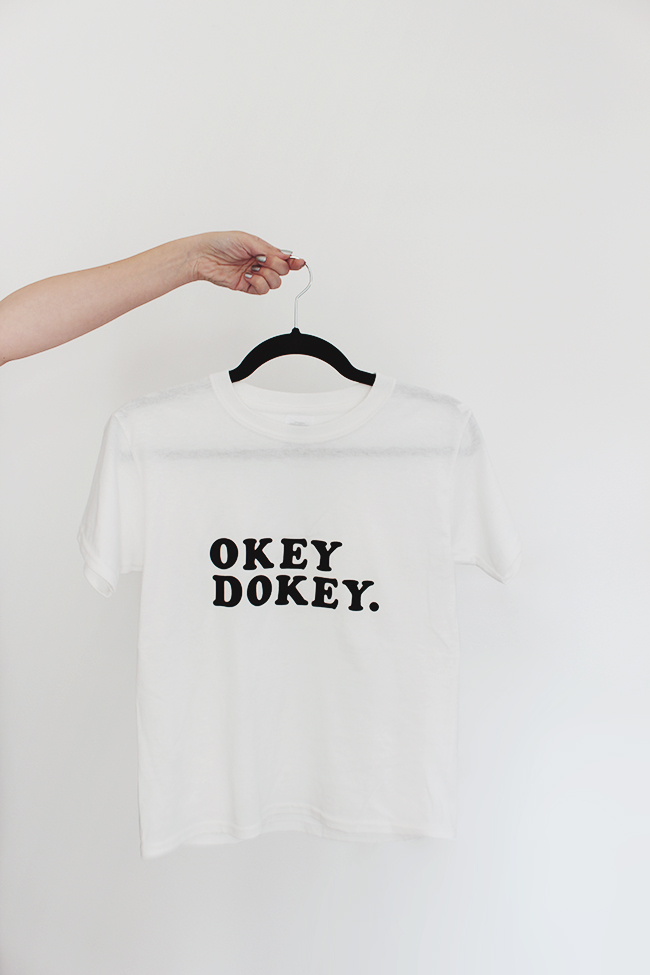 directions
01. wash your shirts before ironing on them.
02. play around with different layouts, try spacing out the letters, try them on one line and on two, figure out what design looks best.
03. follow the directions on your letters packaging (all three had different instructions), preheat your iron and iron on your letters. i have to say that the okey dokey 70s font was my favorite to work with, the letters simply peeled off and were really easy to apply.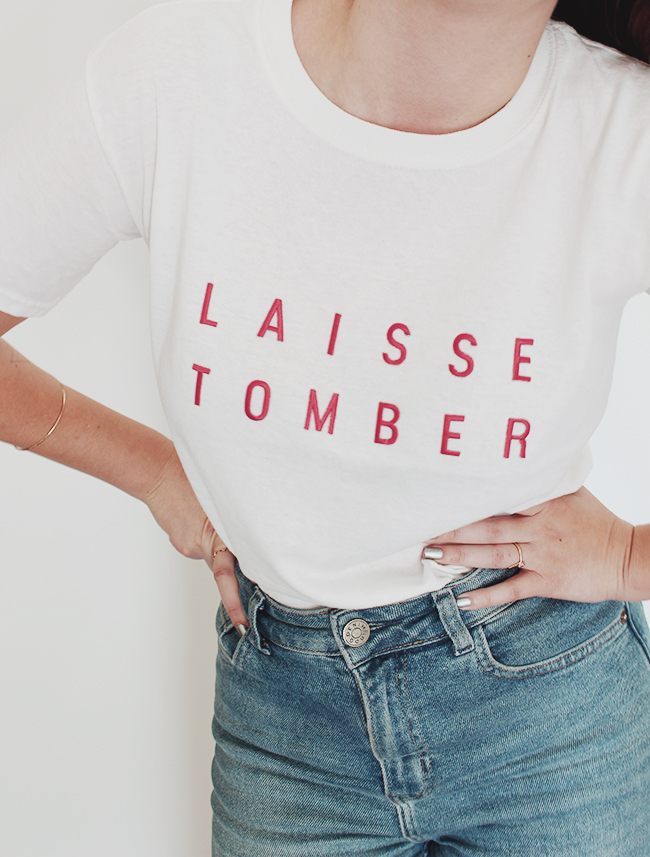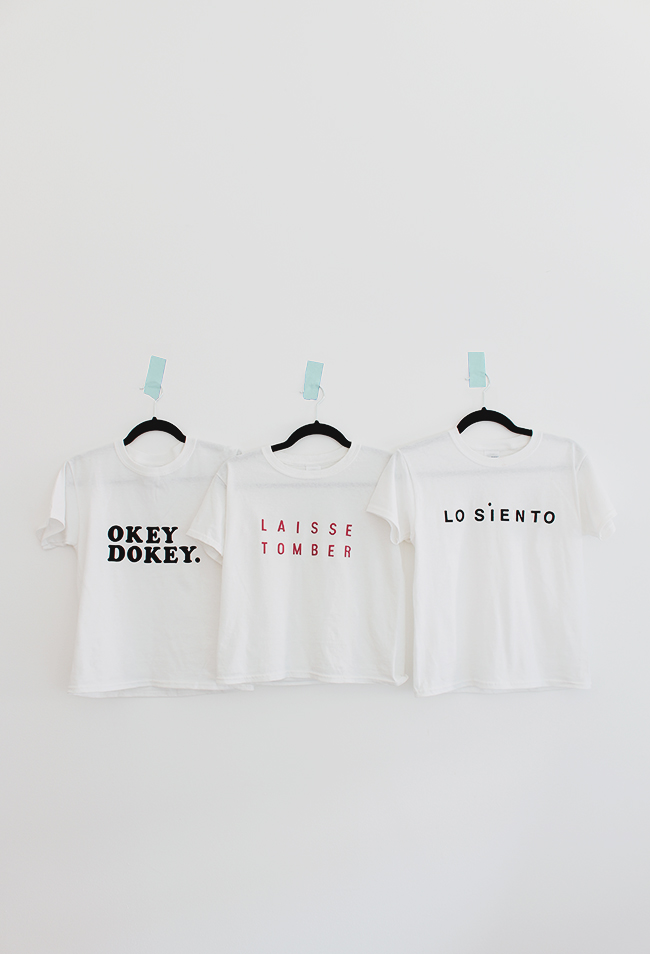 i have to say i reaaaally love all three shirts, i'm super excited about them. you gonna try it out?