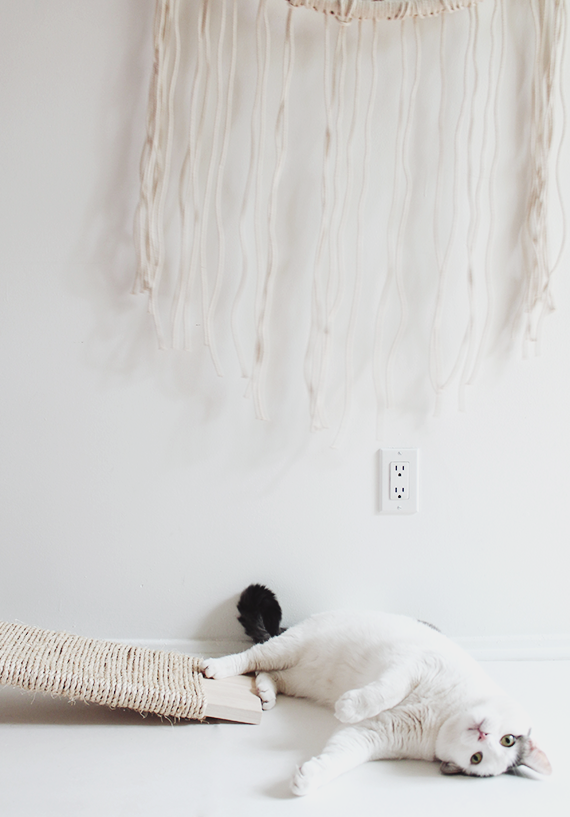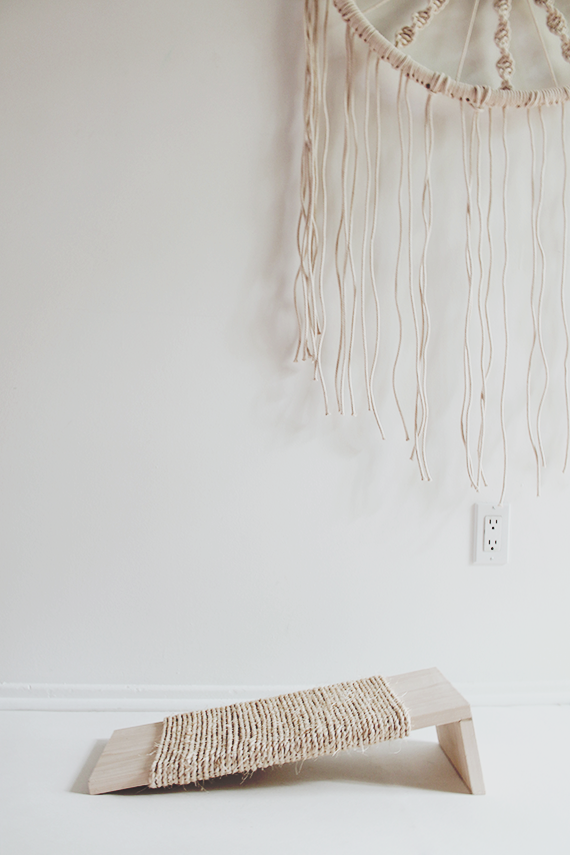 if you follow me on instagram — you know i like my cats. i like them like they're my babies. fyi their names are bodhi and lucy, and they're brother and sister. i even assisted in their birth (from a pregnant street cat that my friend had taken in). i was there the day they were born and they just celebrated their third birthdays on saturday! i've never actually had cats before — i grew up in a dog family, and always believed all the stigmas about cats being weird. but when i met these kittens, things changed. i love that i don't have to go out to walk them and we take full responsibility for having raised them to be total cuddlers.
so when fancy feast approached me to partner with them to promote their #WaysToWOW campaign to feature their new chicken broths, i thought it was the perfect timing to celebrate their birthdays — because we pretty much only feed them wet food on their birthdays. and bodhi doesn't even like wet food normally, but they went CRAZY for this stuff.
along with giving them some celebratory grub, i also decided to make them a birthday present. we usually use the cardboard scratchers from the grocery store, but the cardboard gets EVERYWHERE when they go to town on it — so i wanted to see if they'd like sisal as much and i wouldn't have to clean up after them as much. lucy loves it. bodhi is not so sure yet.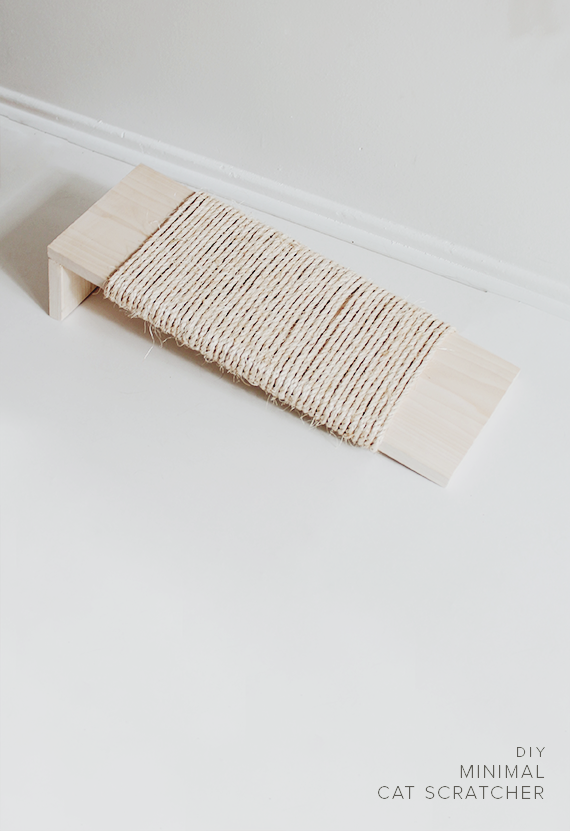 materials
wood (1 long piece to cut into 2)
wood glue
miter box or saw
clamps
hot glue gun
staple gun (optional)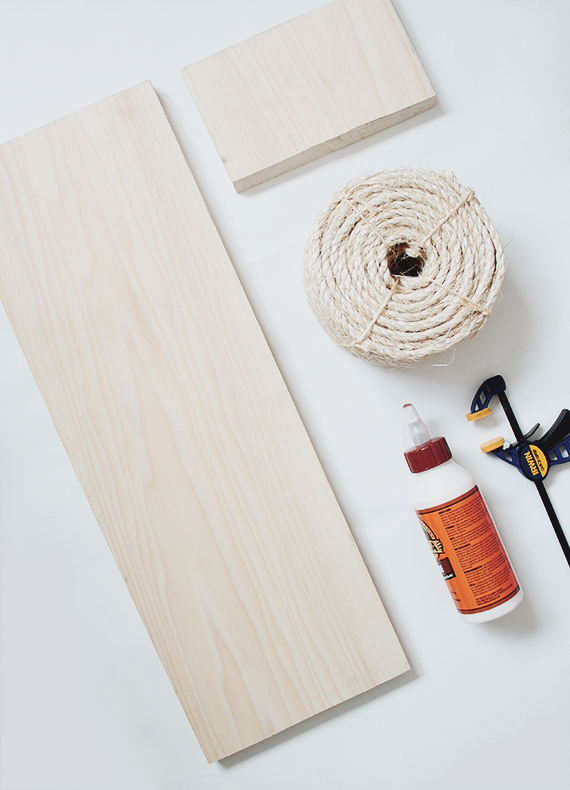 01. decide on the size that works best for your cat(s). i'm told our cats are very large (i have no frame of reference for this) so we decided to make the scratcher pretty large to make it comfortable for them. cut your large base piece. cut down the smaller piece to work as the leg. we tried to have them cut at home depot but their machine was broken that day, so we sadly did it with a small hacksaw. if you have a circular saw or a lot of man power, cut the smaller piece at a SMALL angle to sit evenly on the floor. you can also skip this step all together and it won't look bad.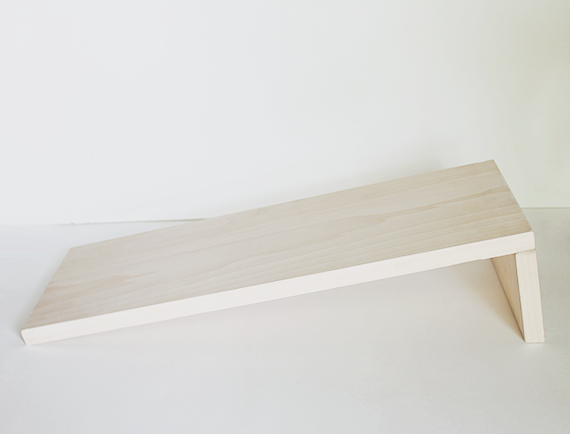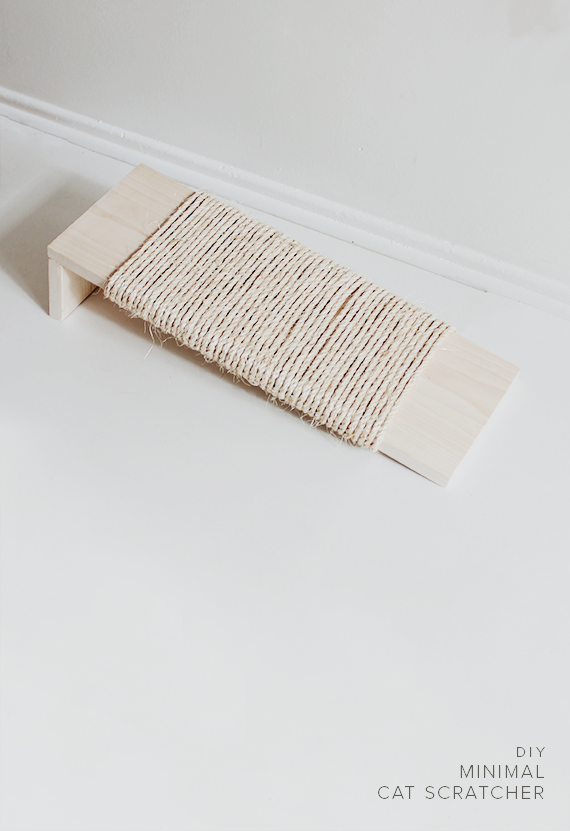 02. glue your pieces together and clamp overnight.
03. attach a piece of sisal to the back of your wood where you want to begin the rope. if you have a staple gun, staple a few spots down to keep it as a good sturdy base piece. if you don't have a staple gun, some glue or duct tape works too. tightly wrap around the base, using the hot glue gun on every row — i glued twice or three times per row. watch some tv because this part takes a little while. and is boring.
04. secure on the bottom with additional staples or a lot more glue.
05. sprinkle some catnip on top.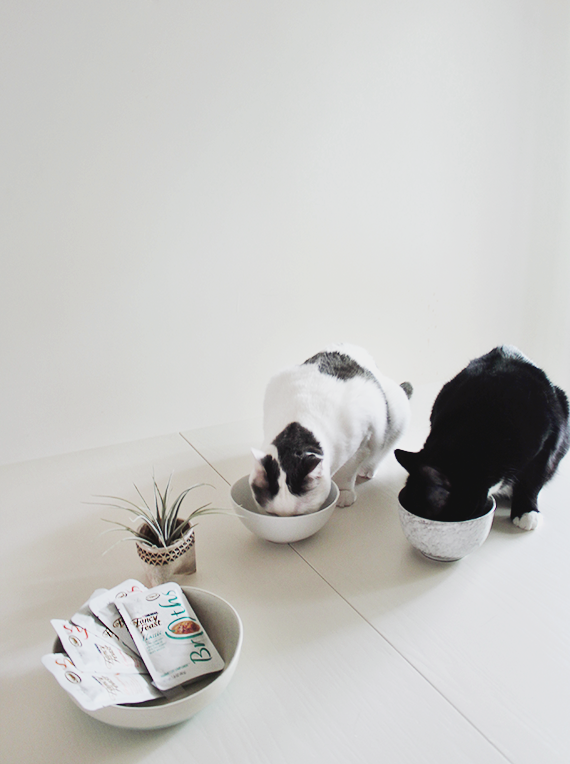 i would say the cats had a pretty good birthday. i had to feed them a few packages of the fancy feast broths because they went so crazy they couldn't sit still to eat for a photo-op. usually bodhi throws up when he eats like a maniac, but he totally didn't! he must not have wanted to on his birthday. because he's a grown up and grown ups don't do those kind of things anymore.
PS. you can get a free pouch of broth for your cat (while supplies last) at www.wowserveddaily.com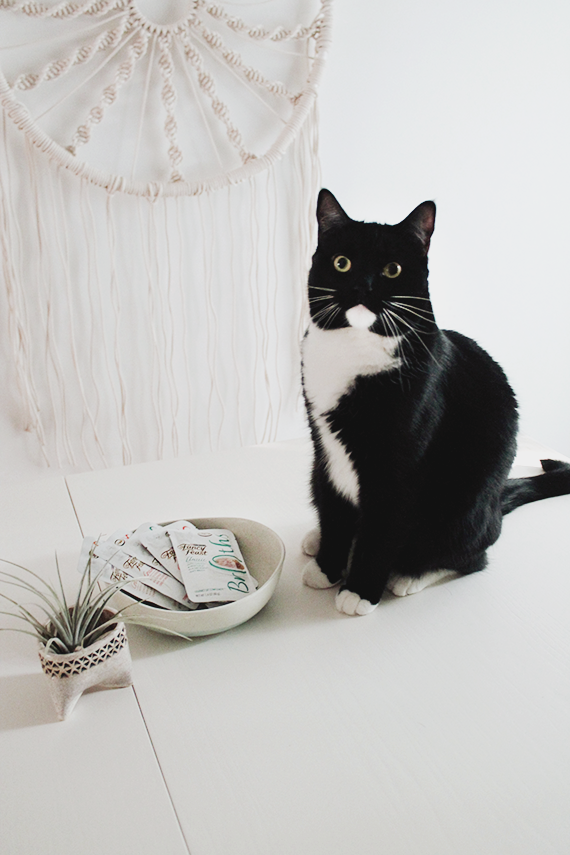 and here's some hard evidence that they're siblings.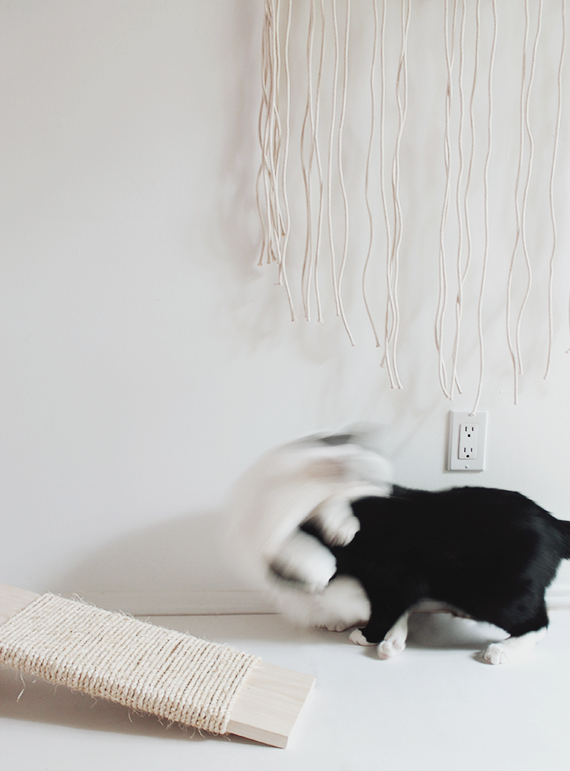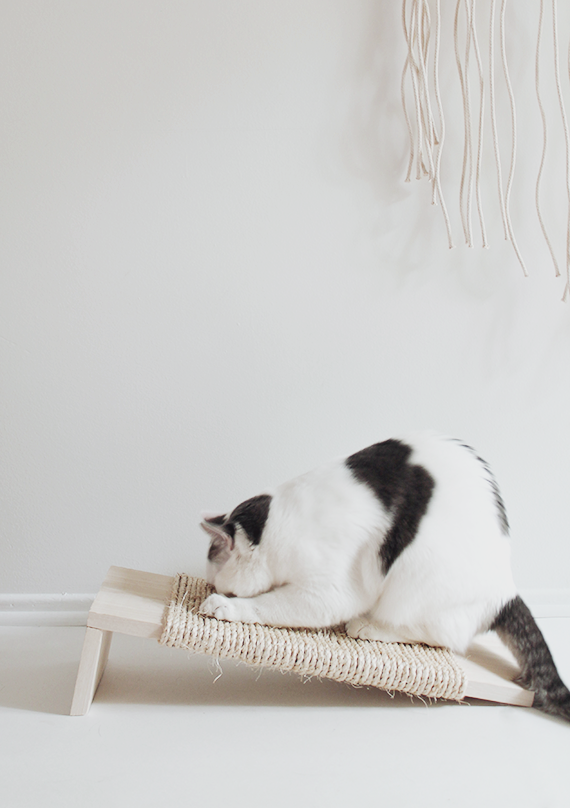 THIS POST WAS SPONSORED BY THE MAKERS OF FANCY FEAST TO PROMOTE THEIR #WAYSTOWOW CAMPAIGN TO SHOWCASE THEIR NEW FANCY FEAST BROTHS WITH CHICKEN. ALL OPINIONS ARE 100% MY OWN. THANK YOU FOR SUPPORTING THE BRANDS THAT WILL KEEP THE CONTENT COMING!