our dining room built-in: before and after
A couple months ago, I decided to paint the built-in in our dining room. We decided on a pinkish / peachish beige color but the day I painted it, it looked way too pink. We've been living with it pink for months and I decided to finally change the color.
I went with Behr's "Black Sable". It's a very dark navy tone, close to black. It definitely showcases the items we have in the hutch and looks way less lame.
Because we've decided not to put anymore money into our place since it's a rental, things such as knob and handle replacements are just not happening. The chrome handles on here have bothered me and I considered just spray painting them, but after seeing these, I decided to just wrap the handles in twine.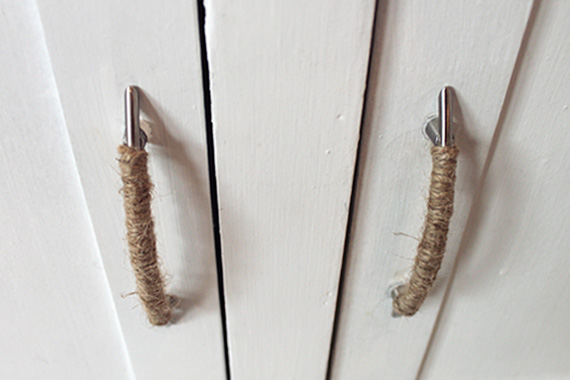 I think it's looking a little nautical in a good way?