what i want (and NEED) for my kitchen right now!
You can always want more for your kitchen. But a lot of times you need more!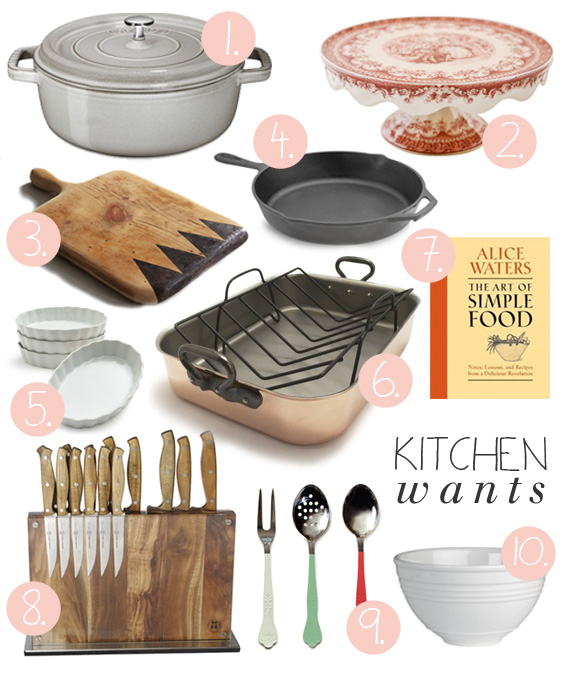 1. a staub cocotte. we don't have a dutch oven! we need this one. i would keep it sitting on the oven at all times.
2. a beautiful toile cake stand like this makes you want to make cake everyday. (hint hint to my boyfriend)
3. handcrafted cheeseboard. i want an array of gorgeous cheeseboards like this scattered all over the counter.
4. a high quality lodge cast iron skillet. for some reason, we still don't have one.
5. 6 ounce ramekins to perfectly serve guests creme brulee and pizookies.
6. a beautiful copper roasting pan.
7. alice waters's cookbook on simple food. we ate at chez panisse in berkeley this year and had an unforgettable meal. this particular cookbook would probably have the easiest recipes to attempt.
8. we already have a knife block, but the acacia wood and the modern shape is too good.
9. the color accents on these serving utensils would look great with our white dishes.
10. our kitchen is ALL open shelving. the longtime plan is to stock up on pretty white mixing bowls.