eating this: white chocolate chip cookies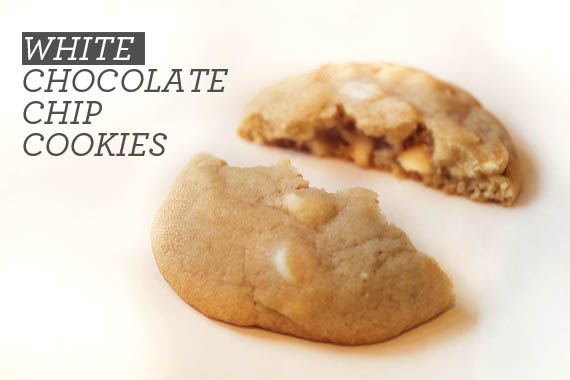 I love white chocolate macadamia cookies. But not super into macadamia nuts. So I don't know how that works really but I was like hey – what if that cookie was even more delish because it had no macadamia nuts. You catch my drift.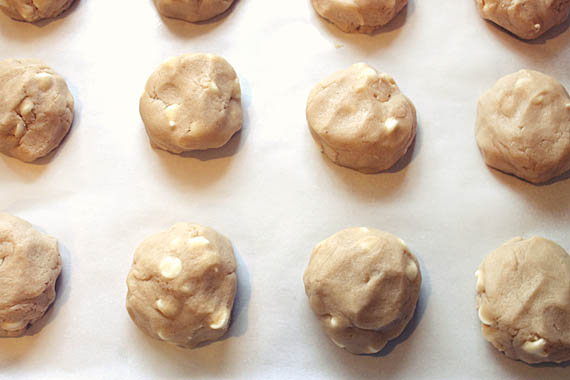 These had a chewy but shortbready kind of texture that people who tried loved. Every last cookie in the batch of like 24 was eaten.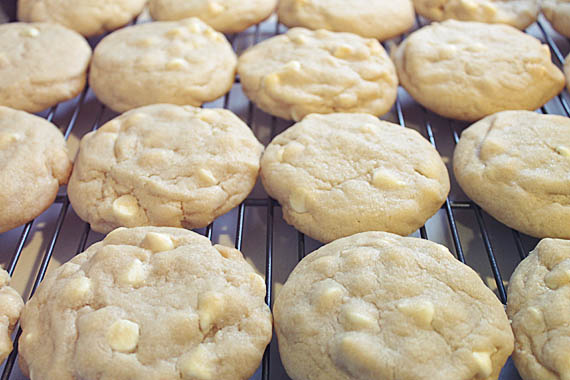 White Chocolate Chip Cookies (adapted from About.com)
4 cups flour
1 teaspoon baking powder
1 teaspoon baking soda
1 1/2 cups butter, softened
1 1/4 cups granulated sugar
1 1/4 cups packed brown sugar
2 eggs
1 tablespoon vanilla extract
2 cups white chips
Preheat oven to 350 degrees F. In a medium bowl, stir together flours, baking powder, and baking soda. In a mixer, cream together butter, granulated sugar, and brown sugar. Beat eggs and vanilla extract into butter mixture. Gradually stir in flour mixture. Stir in the white chips. Drop by level 1/4-cupfuls, about 2 inches apart, onto ungreased baking sheets. Bake for 12 to 14 minutes or until light golden brown. Allow cookies to cool for 2 minutes on baking sheets, then transfer to wire racks to cool completely.