custom board books + my tips for making photo books

this post is in partnership with artifact uprising
so excited to share these custom board books i made for arlo!! this is definitely one of my fave products from artifact uprising, the quality is so good and they are so simple and well designed. i had way too much fun making them, that i went from making one to three. they have themes you can choose from or you can do a custom book like mine.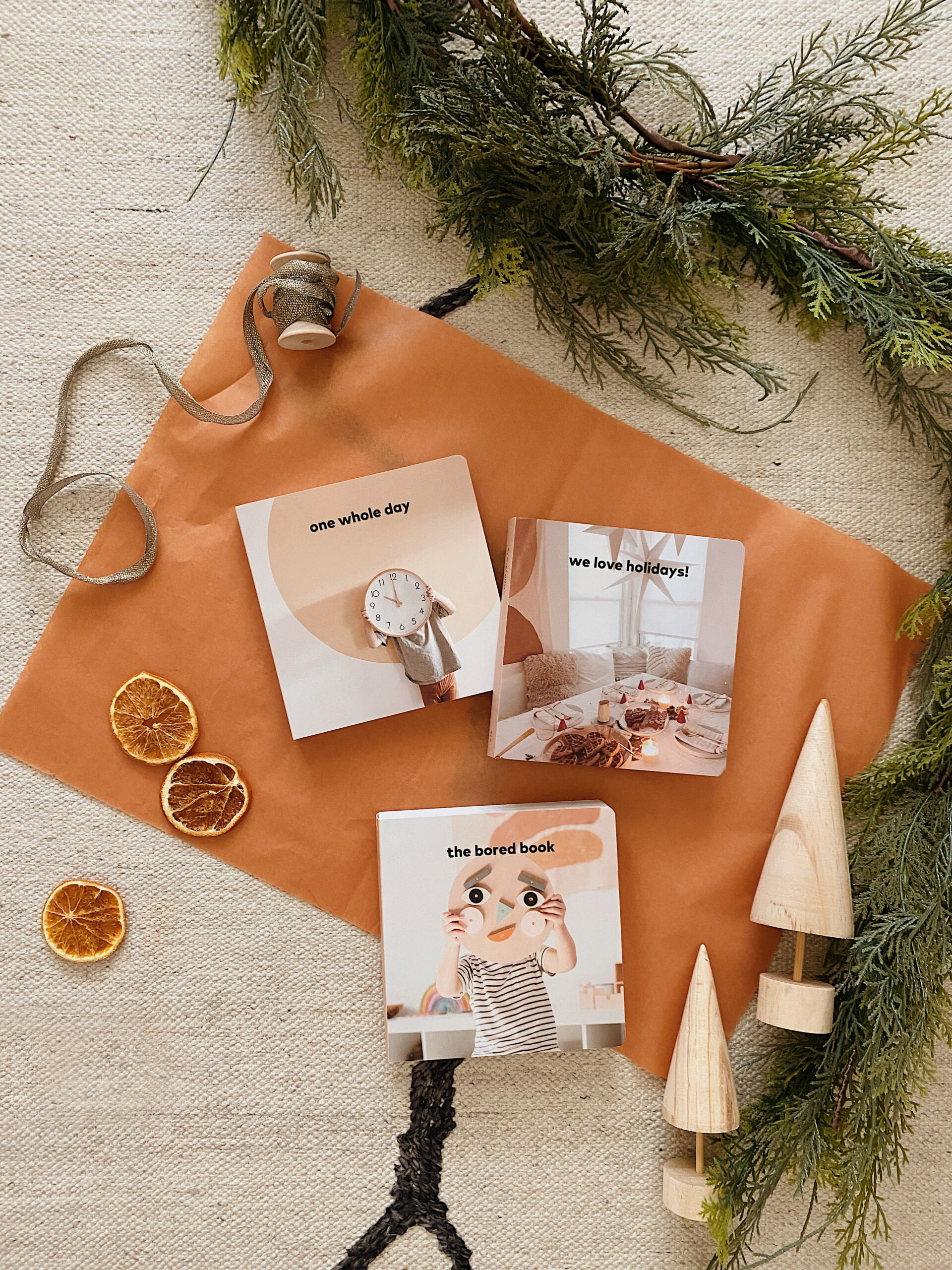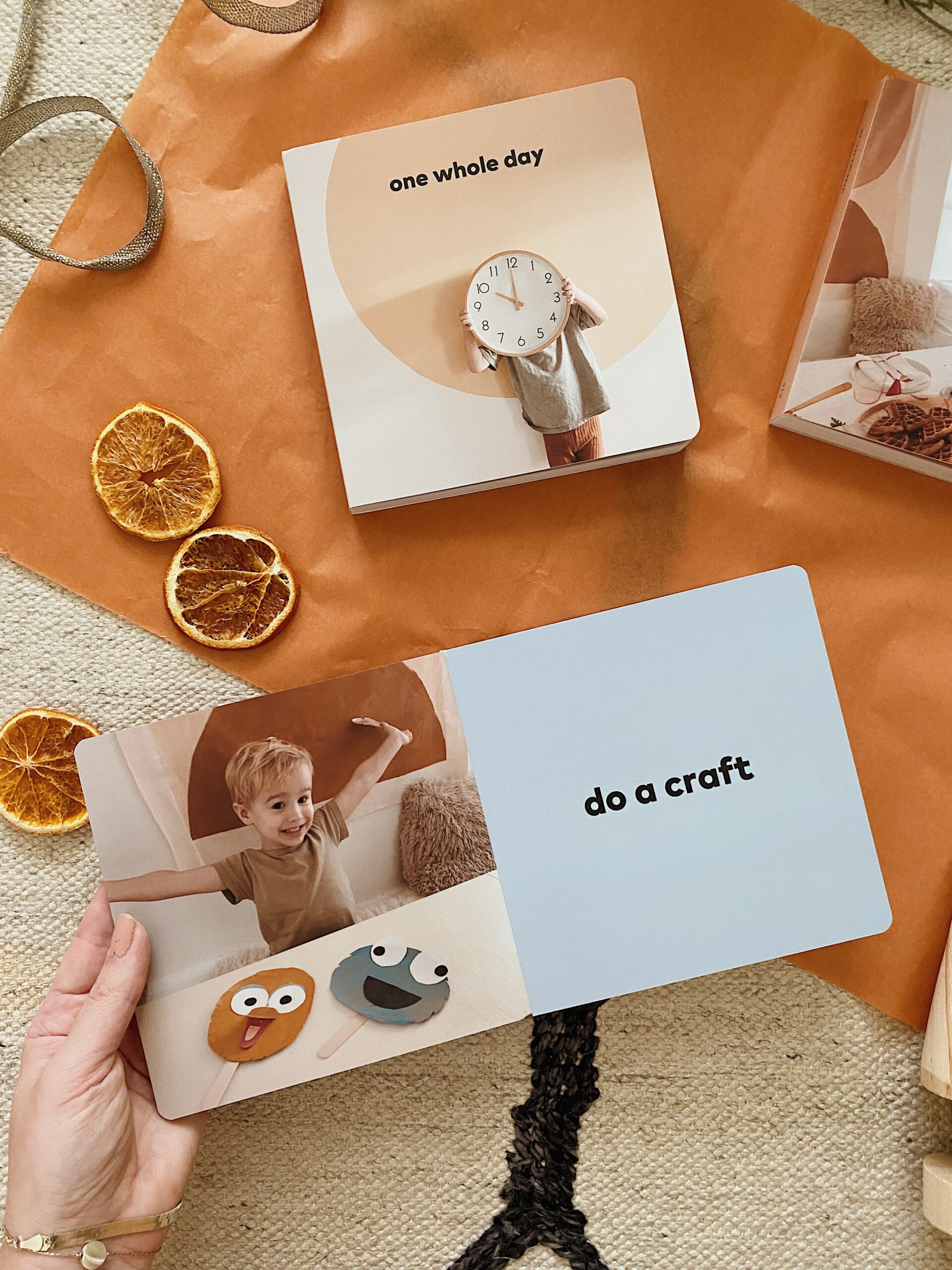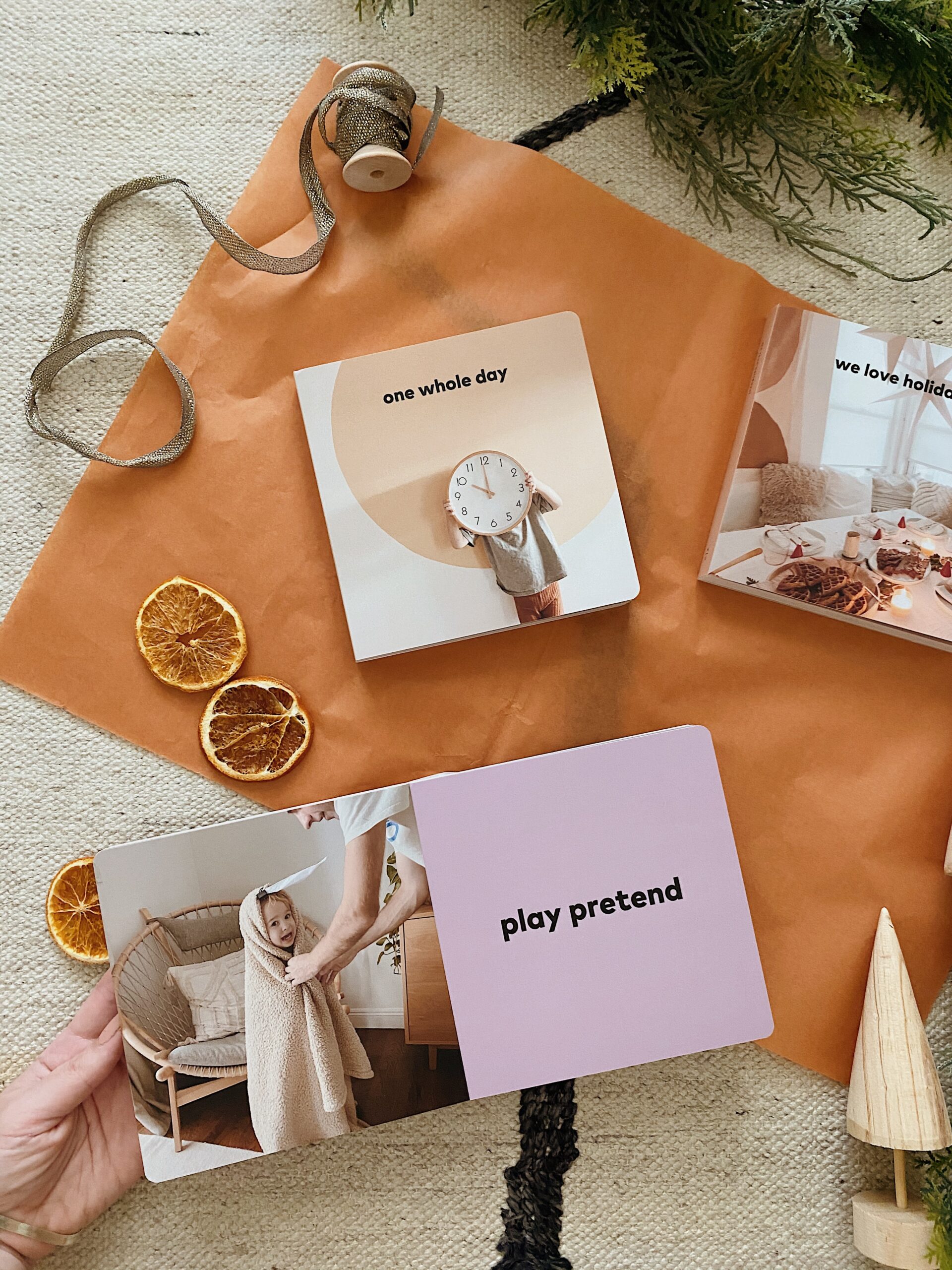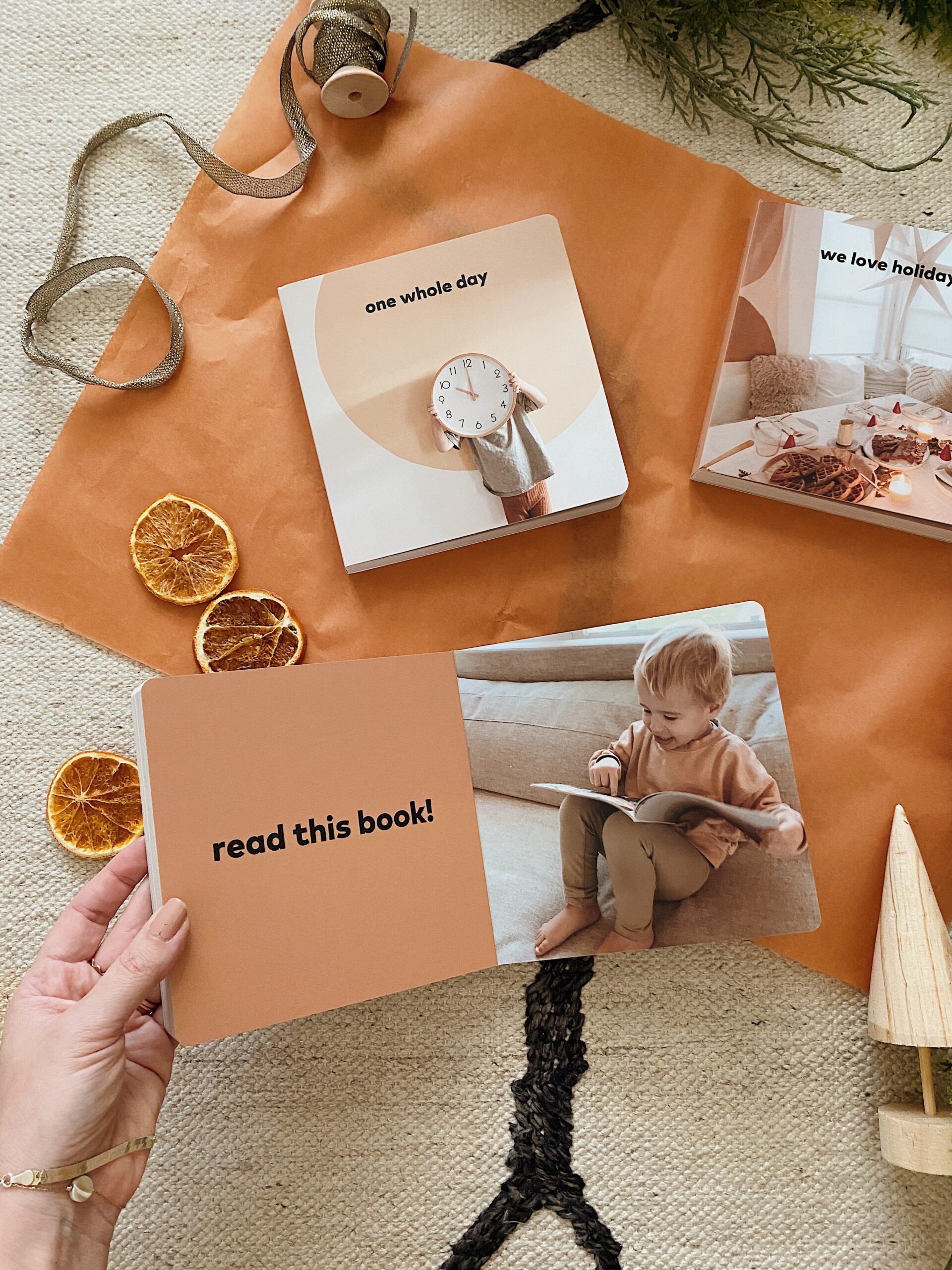 so i thought it would be fun to take you through each book i made because i love them all! the first book i called "the bored book". GET IT? since we've been stuck at home for like the entire year, arlo has gotten pretty tired of his toys so it's a daily ritual of his to now whine about how bored he is.
i thought it would be cute to make a book full of ideas for whenever he complains. i'm sure he will just get BORED of the book quickly like everything else, but we love the idea of being like "if you're bored you know what to do" haha– so i even included it on the last page.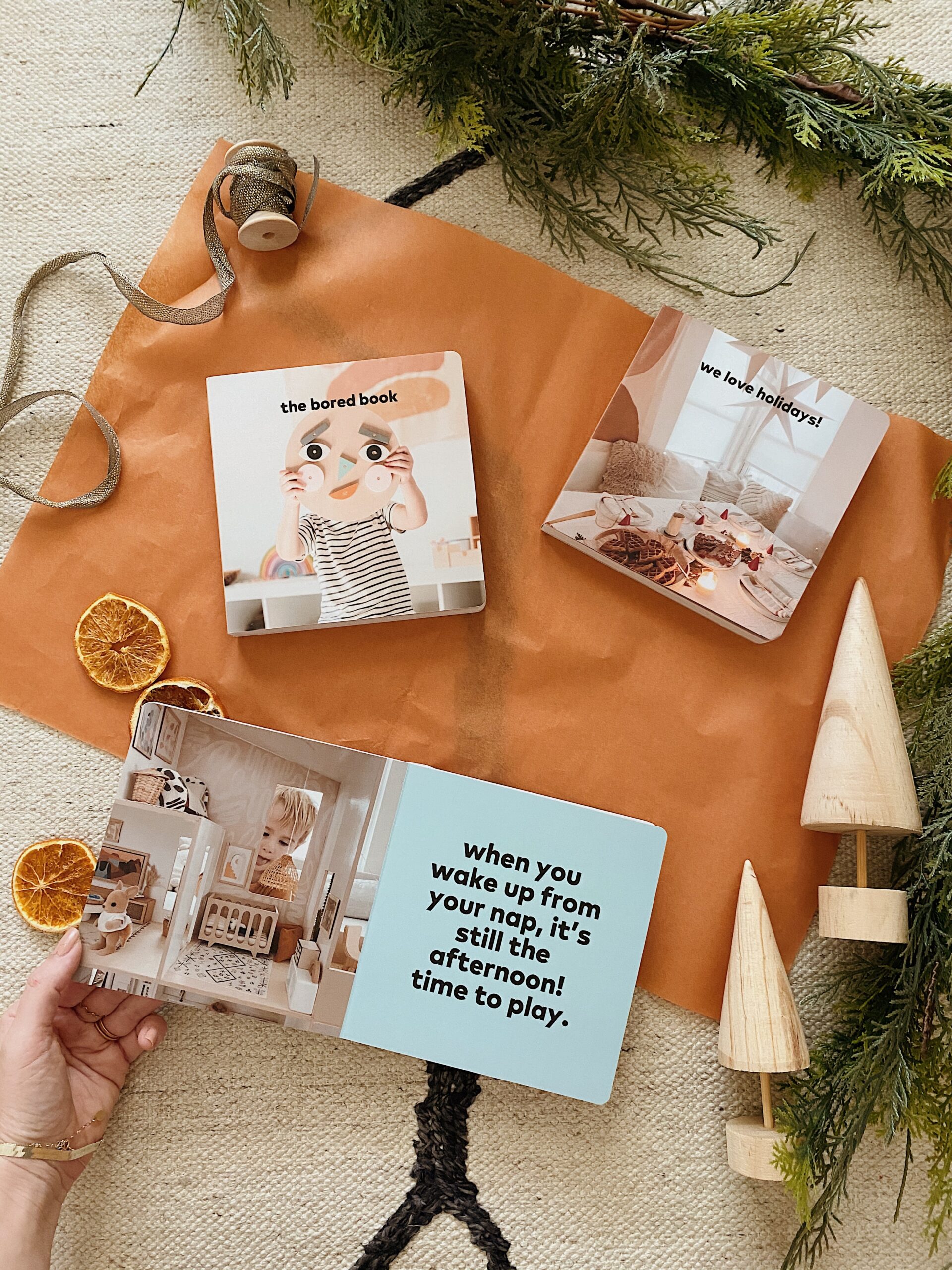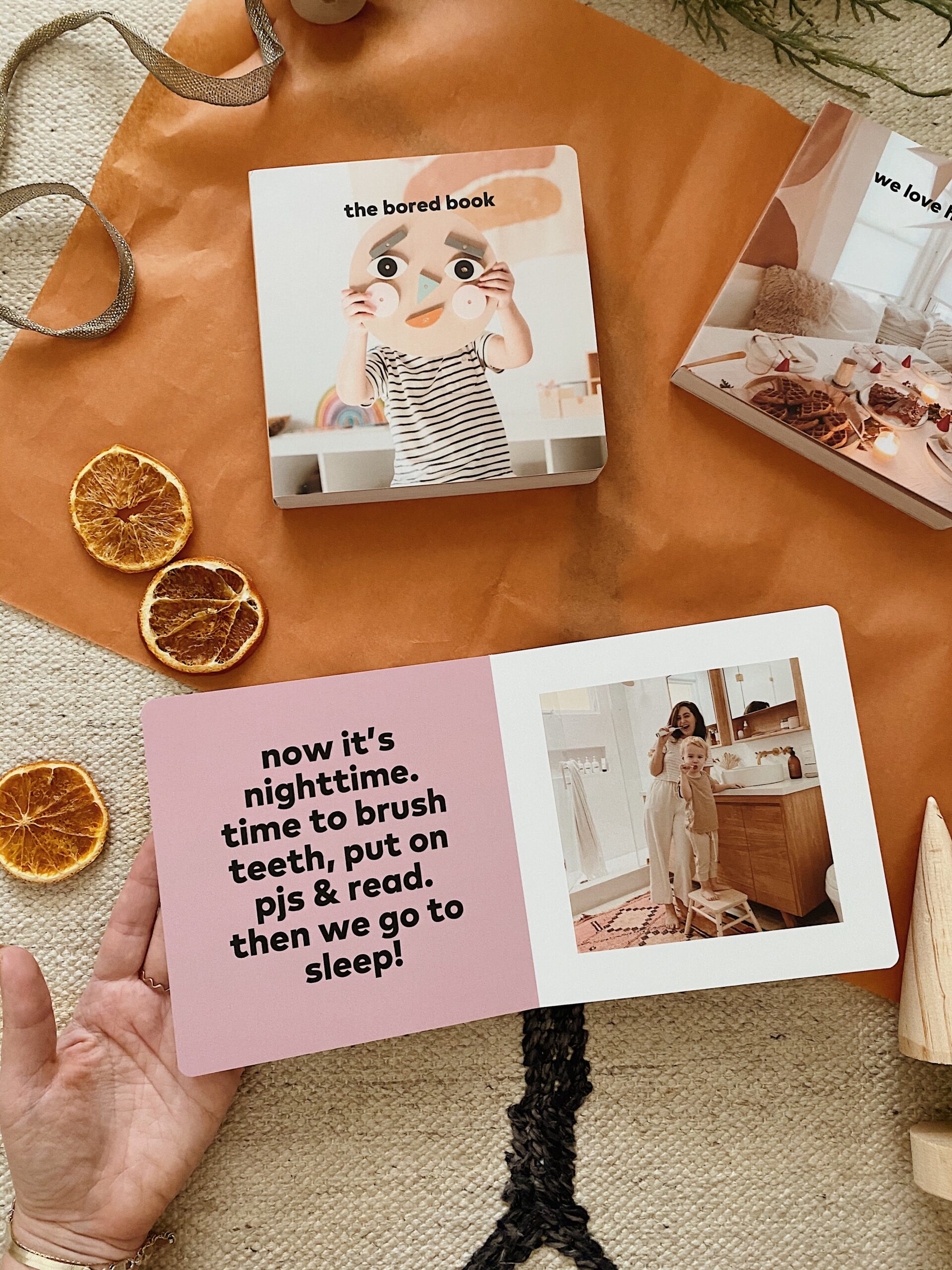 for the next book, i wanted to make one that was about an entire day– arlo has been under the impression that when he wakes up from his nap, it's a new day, despite how many times we've explained to him that it's not, lol– so i went through every activity and time of day so he could grasp it better from beginning to end. hopefully it works, and if so, kudos to my mom skills.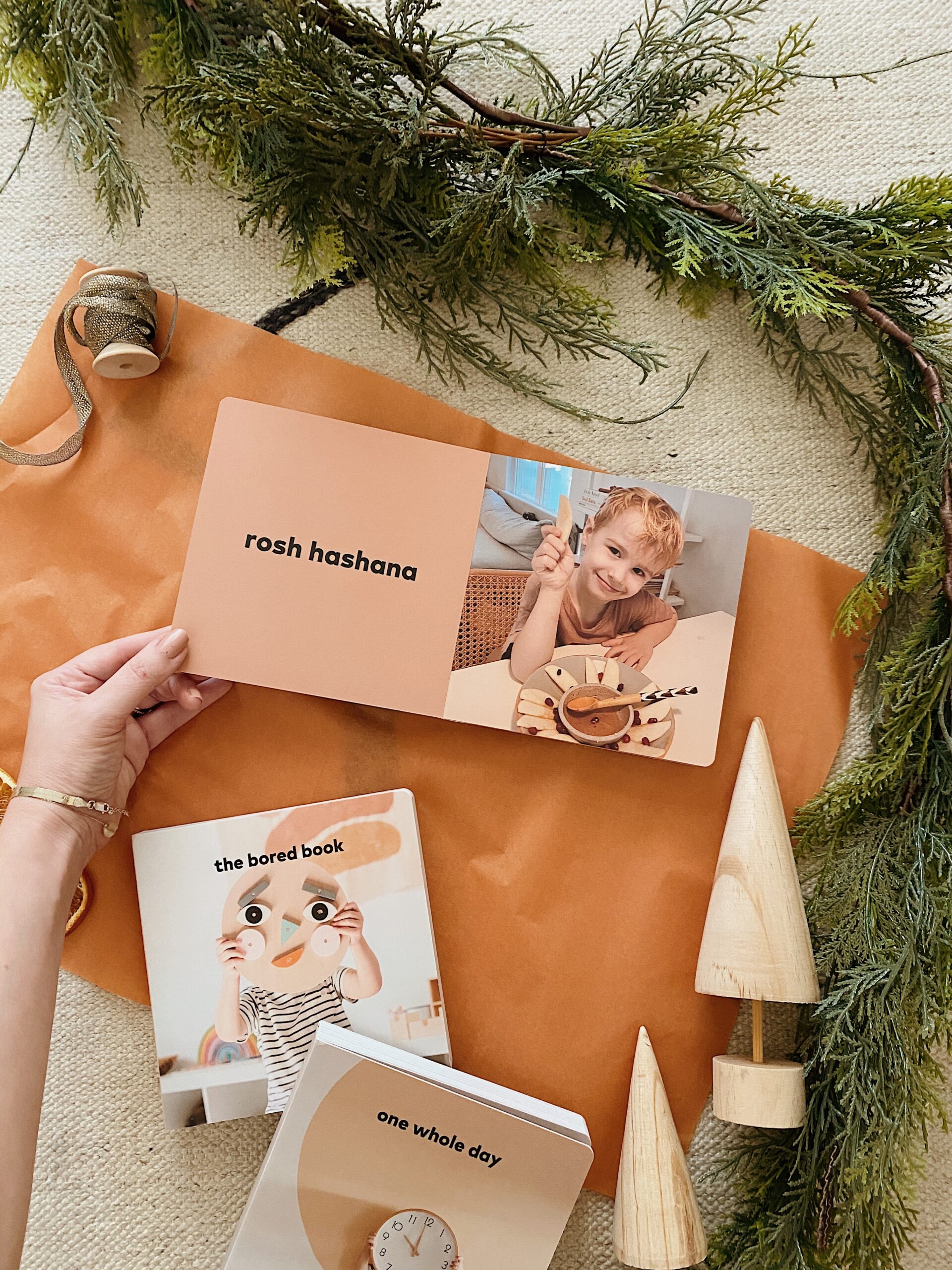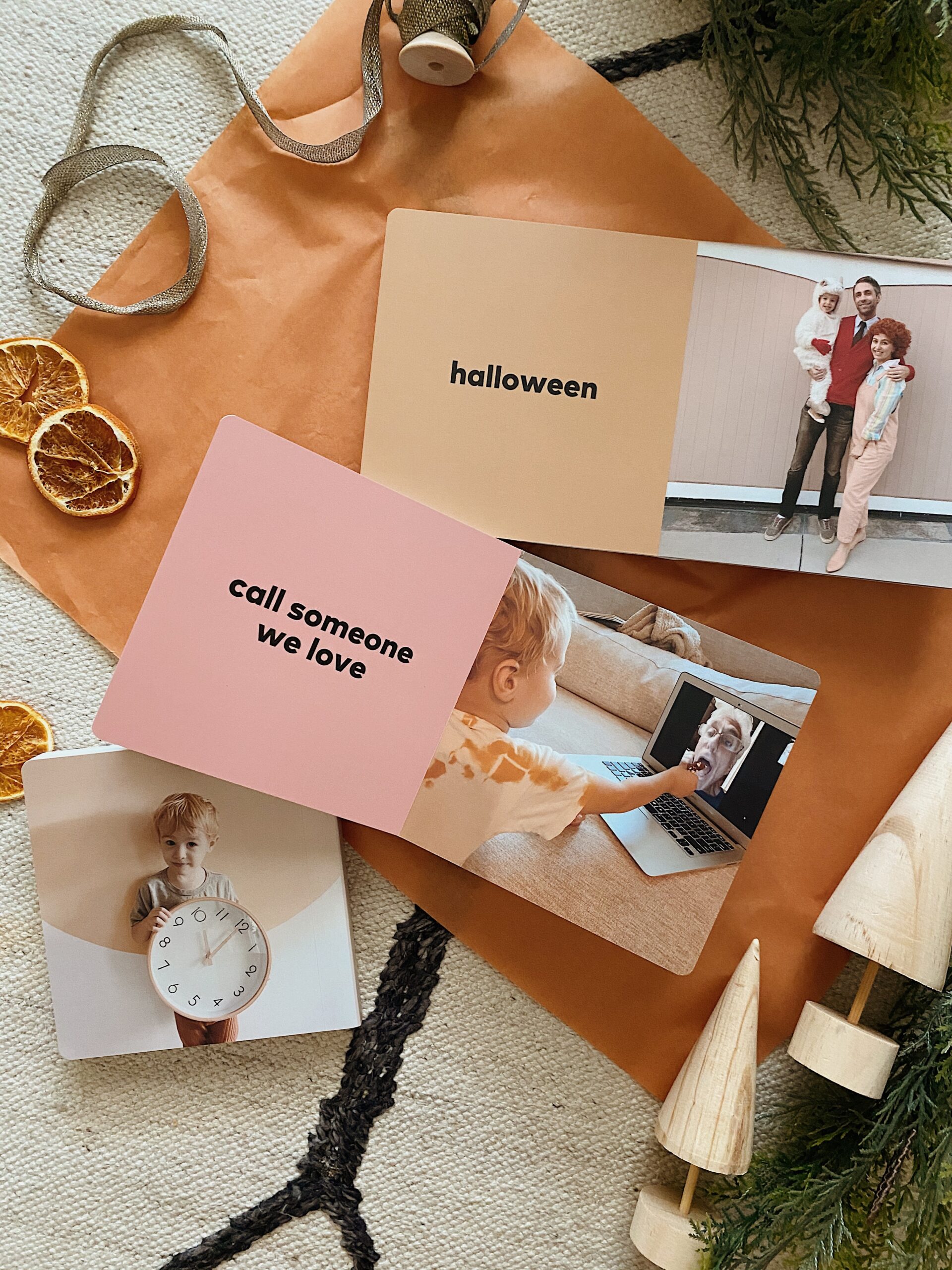 the final book is just a simple one about all the holidays, so i did my best to find a photo for each one! we looove holidays in our house so it just seemed like a natural third book to make.
tips for making photo books
i get lots of questions about making photo books so i thought i would share some tips too– in terms of pictures to use, the iphone photo library search tool has been LIFE CHANGING. i use it all the time, especially when i'm making photo books. you just go into your photos and click search on the bottom right, you can search a surprising amount of specific things– but showing below two examples.
camera roll search tool
if i'm looking for photos from christmas for example, i can search that specifically, or i'll just search december 2018, etc. but you can also search things like "christmas tree". i search by rooms a lot, so here i searched "kitchen, arlo, and 2019", i've also searched "table, couch, bed" etc. it is so helpful when you're trying to track down photos (my camera roll is currently at 115k soooo it's pretty crucial).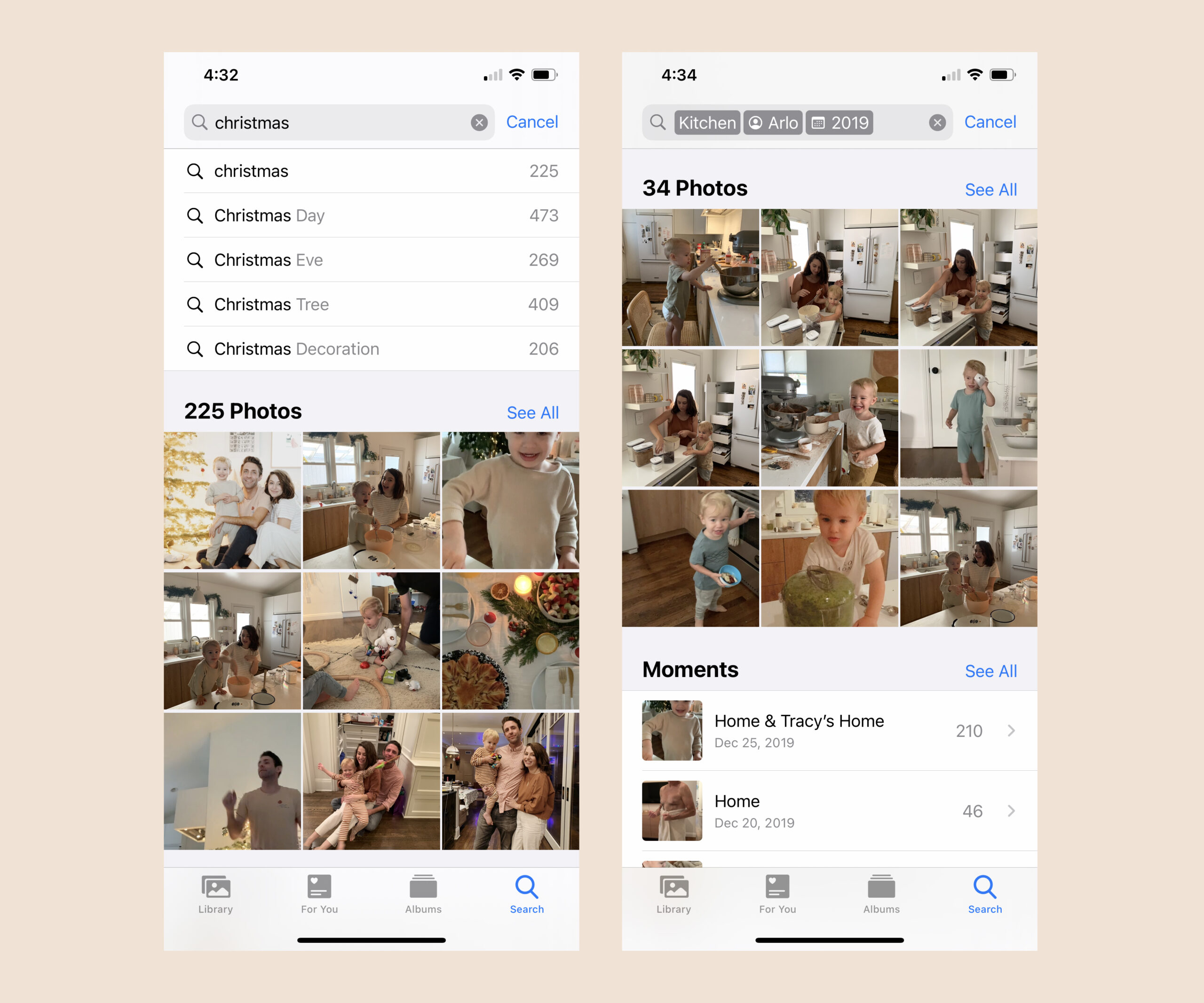 icloud album
another thing that has helped over the years is to keep an icloud album for arlo. this is nice for a few reasons, it's a private album that gid and i can both add to, but it's also got all our relatives on it so they're notified when we add new photos and like and comment on them. it's like our own private little social media platform, was especially nice when arlo was a little baby and i was constantly uploading photos that definitely weren't public worthy haha.
over the years, i definitely post less on there, but i'll usually do a big photo dump every few weeks because we love having the album of best of pics. since i take sooo many photos i like knowing there's a place with just the highlights.
airdrop
so when i'm making arlo photo albums, i can just go straight there and airdrop the photos from the album to my computer. speaking of airdrop, that's usually a big part of my workflow too. as i'm looking through my camera roll, i'll continually airdrop photos to my computer and once i'm done, i create one folder and can easily upload that to artifact uprisings site. makes it way easier than trying to collect them from all over.
---
these board books make such cute holiday gifts for all the babies and kids in your life, but honestly i made one for my mom and she also loves it haha. artifact uprising has so many insanely thoughtful gifts you can browse right here and use code PERFECT15 for 15% off sitewide until 12/31!