cucumber and yogurt crostinis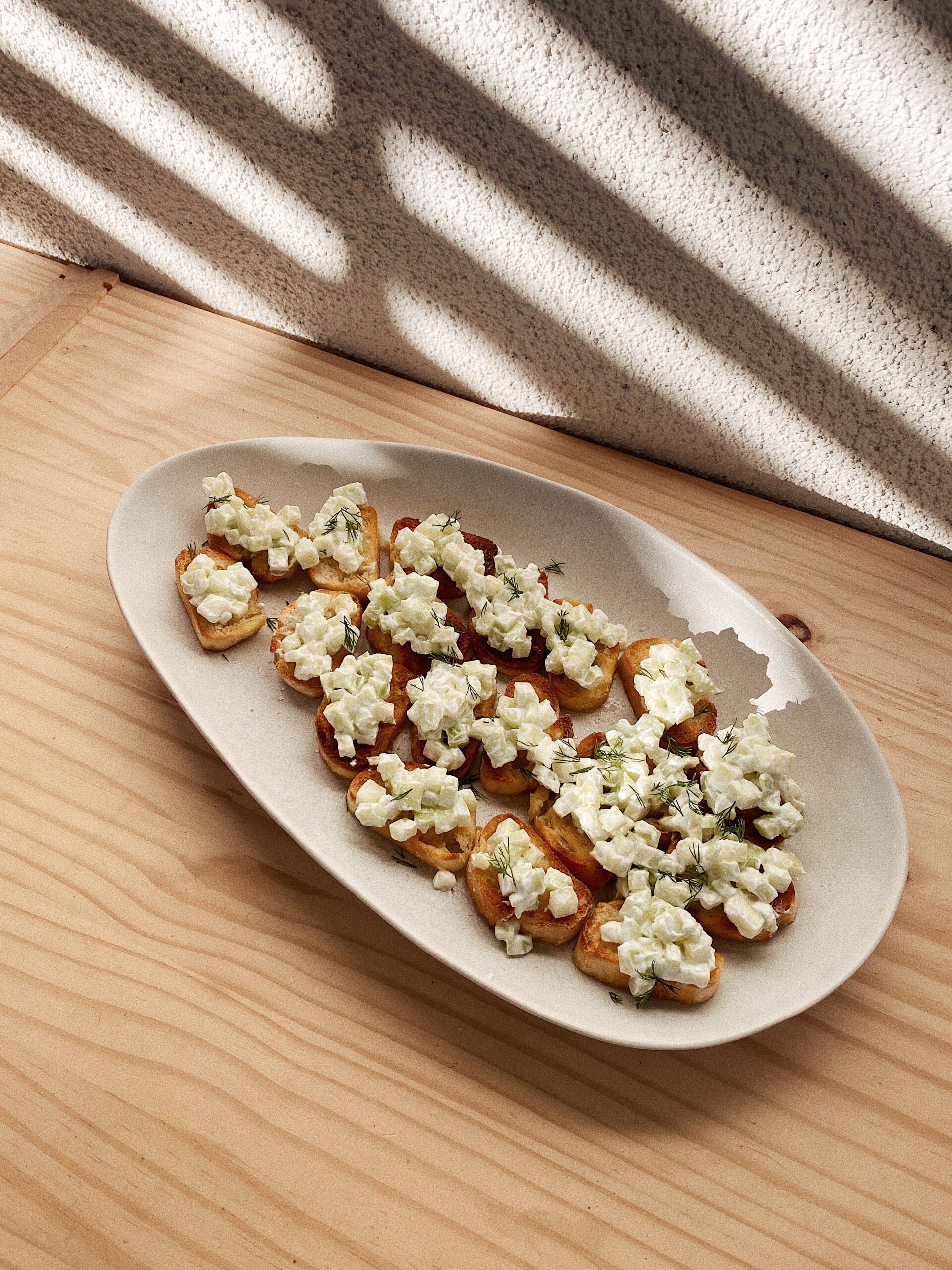 it's basically tzakaki on bread, but these are sooo good. my FIL has been making them every summer for years and i always look forward to it, so i realized i could start doing it myself!
it's a super simple recipe, perfect for chill summer dinners or entertaining –but i promise it will impress all of them! my stepdad was over the other day and shocked how good they are.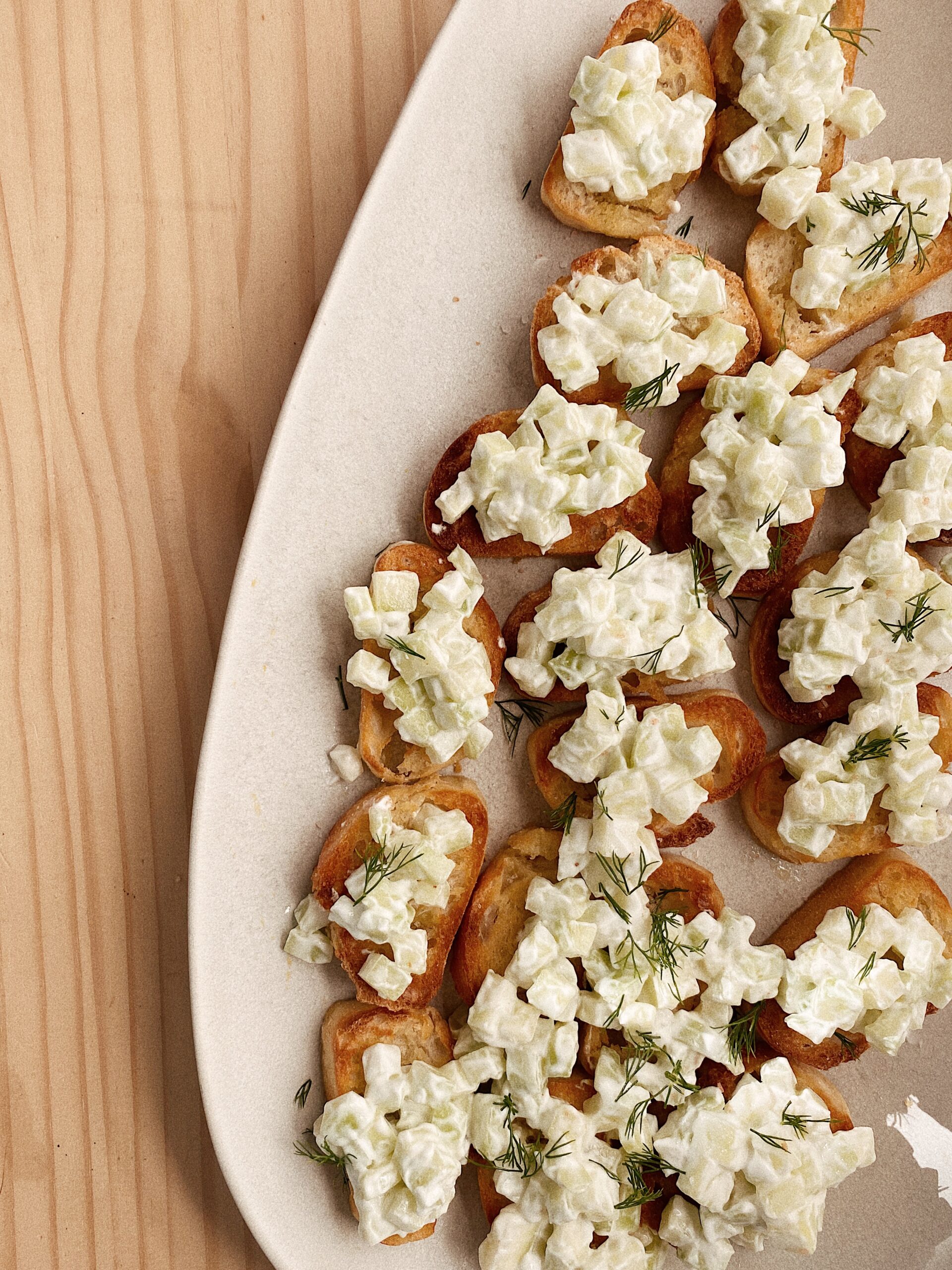 cucumber and yogurt crostinis
ingredients
baguette
olive oil
1-2 large cucumbers or a handful of english cucumbers
full fat greek yogurt
coarse sea salt
fresh dill
directions
finely dice up cucumbers and let sit in a bowl till you're ready to serve.
slice a baguette and brush olive oil top before grilling, toasting, pan frying or baking the bread. totally up to you how you want to crisp up your toasties, i've been using my balmuda.
once your bread is golden brown and you're ready to serve, mix the cucumbers with greek yogurt. start with about 2-3 heaping tb and add as you like it. you want it to be creamy but not dripping with yogurt.
sprinkle your sea salt and some sprigs of fresh dill on top and serve!