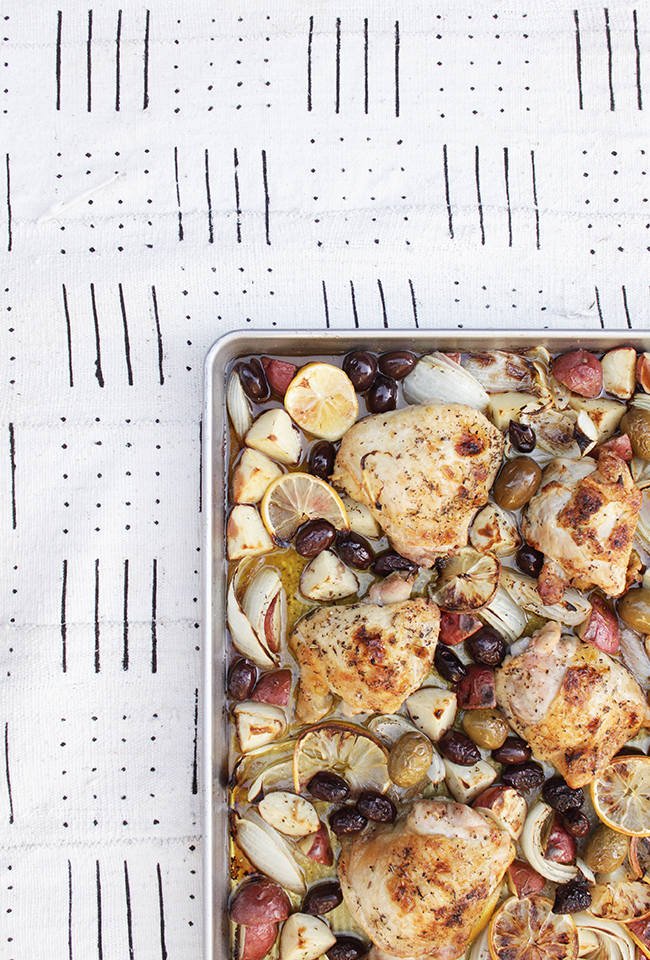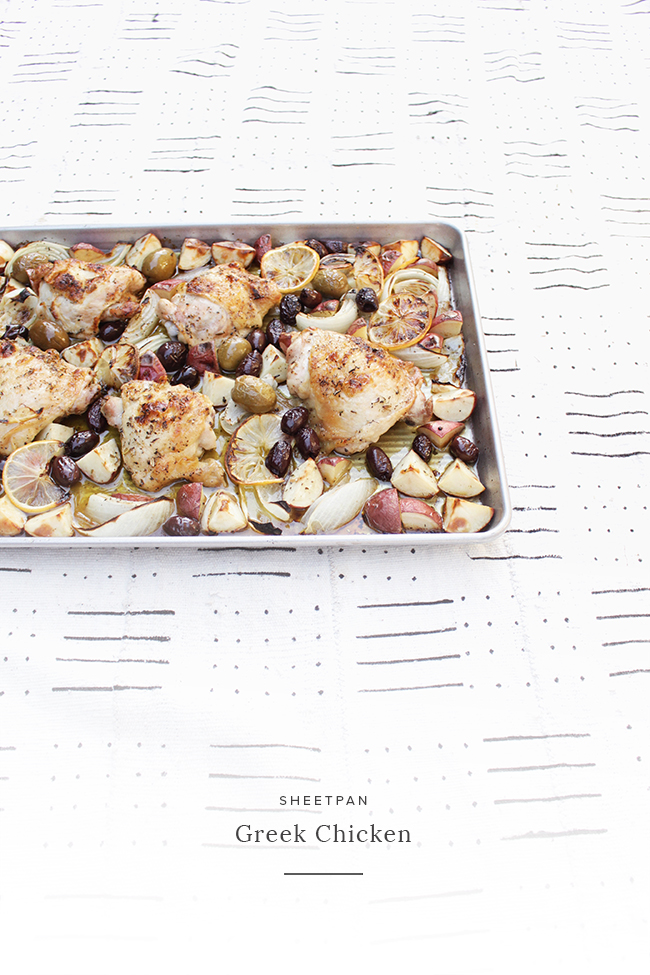 after making this for the first time a few weeks ago, we quickly decided it's our favorite go-to easy dinner. i have been doing a ton of sheet pan dinners lately, they're simple enough to throw together while wearing arlo during witching hour and have the easiest cleanup.
gid and i took our first vacation together to greece, maybe that's partly why this recipe feels nostalgic even though i don't remember eating any chicken our whole trip whatsoever. but it still reminds me of our trip, which i still consider our best trip ever (and we're even talking about redoing it even though there are a ton of places we haven't been… don't judge).
lastly, i mentioned on instagram that i kinda winged this recipe (and wing most), so i'm just skipping measurements, because i usually am v liberal with the amounts. i'm obviously into healthy cooking!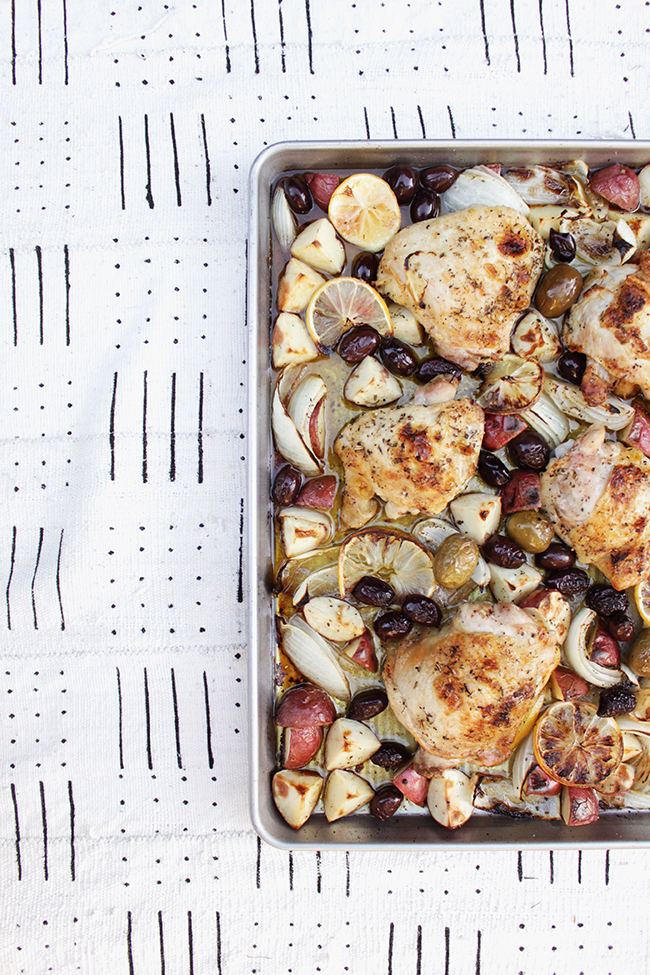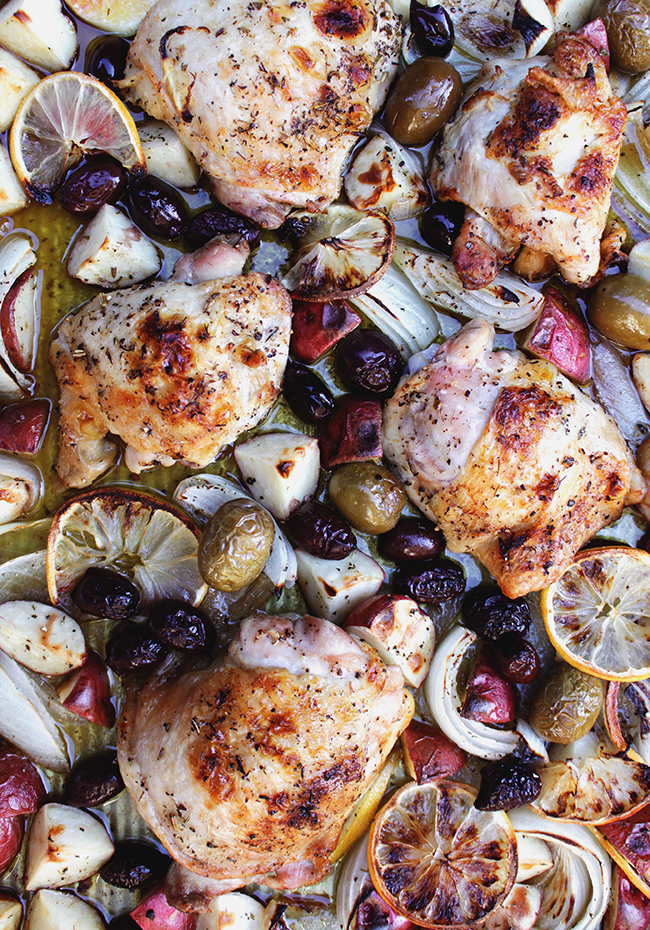 sheet pan greek chicken
---
ingredients
1 package chicken thighs with skin on
1 bag baby red potatoes
1 large yellow onion
variety of pitted olives
1 lemon
olive oil
salt pepper
greek seasoning
herbs de provence
directions
01. preheat oven to 400° and spray your sheet pan. lay out your chicken thighs, add quartered potatoes and chopped onions.
02. drizzle everything with OO, season, and add the herbs de provence and greek seasoning. turn chicken thighs over and season the backsides as well. toss everything to get everything evenly coated.
03. squeeze half your lemon over everything, and then cover your chicken in slices. cook for 35 minutes, or until everything is golden brown and your chicken reads at above 165.
04. remove from oven and turn on your broiler, move the lemon slices off the top of the chicken to allow the chicken skin to really crisp up and scatter the olives. cook for 4-5 minutes to get the skin nice and crispy (but make sure to watch it because it can burn really quick if you're not careful!)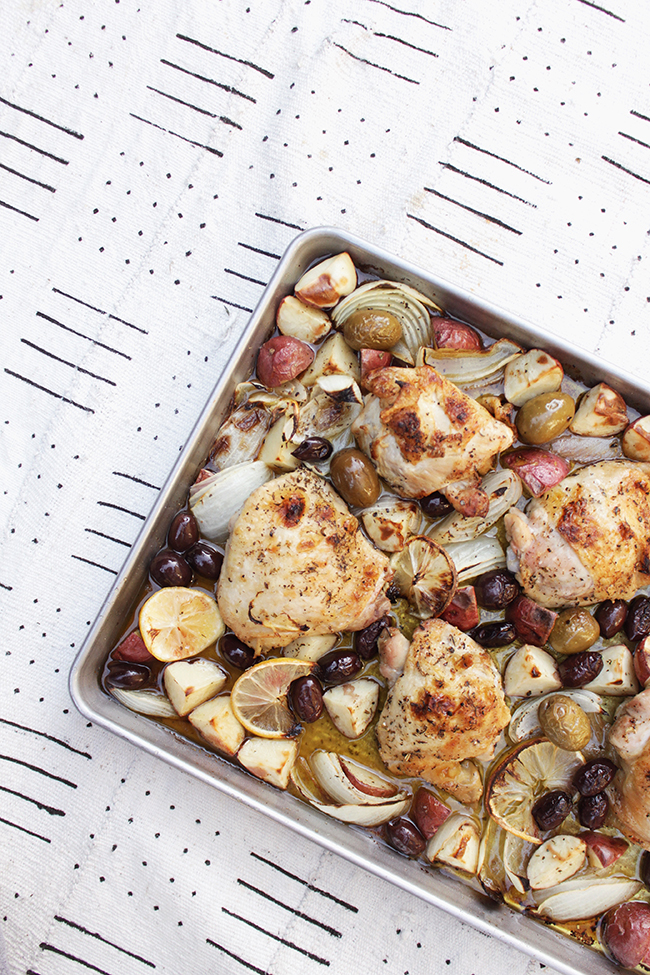 let me know if you have any sheet pan recipes you love that i should try — and also let me know if you try this!