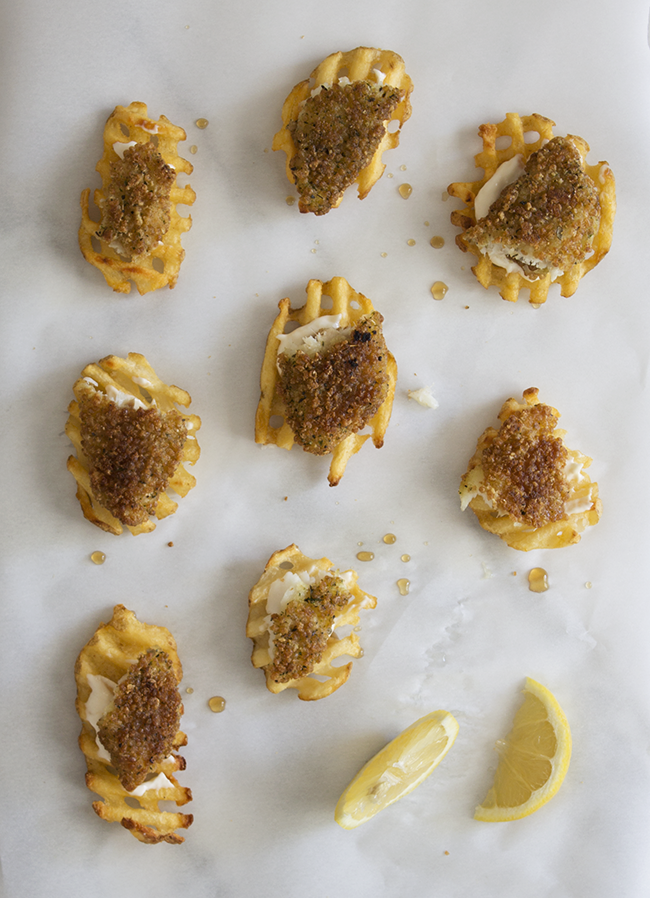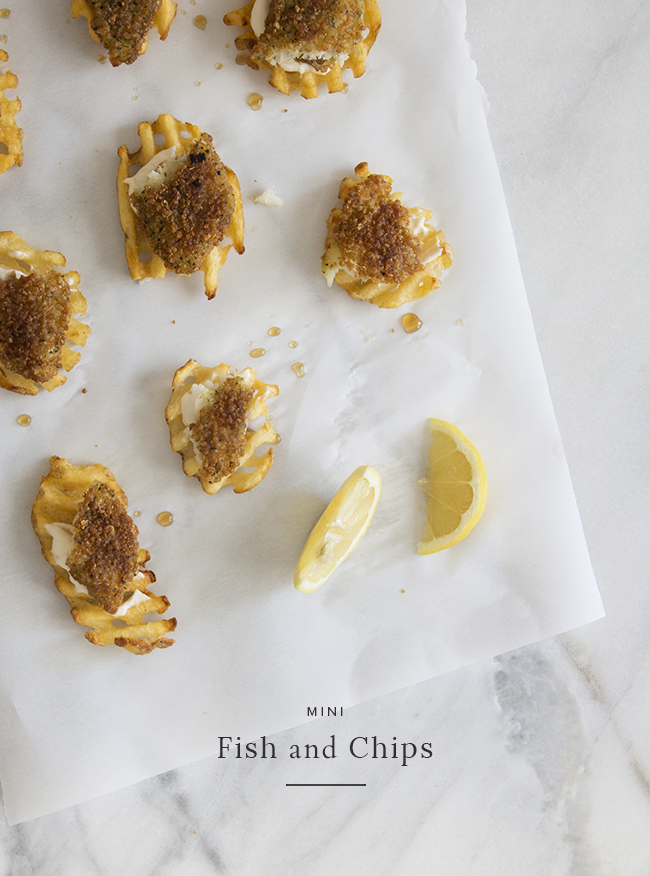 you may remember the mini chicken and waffles i made, well this is the new shit! i'm realizing now i'm really into mini versions of foods as appetizers because it makes me feel very cher in mermaids (my mom and i were so obsessed with that movie when i was a kid that we turned our guest room into an underwater room just like them). 
i feel really strongly that i need to serve these at any future party we have. they're so incredibly easy and they sound super exciting. alternatively, you can make them more complicated by making ingredients from scratch, but i just used frozen foods and store bought sauce.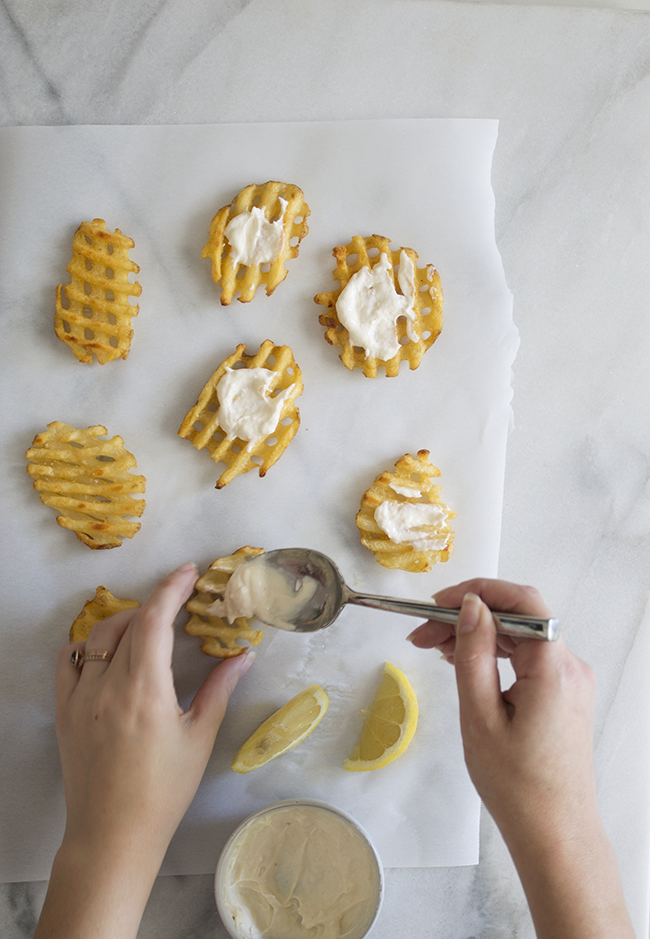 ingredients
BREADED FROZEN FISH

FROZEN WAFFLE FRIES
TARTAR SAUCE
MALT VINEGAR
A FEW WEDGES OF LEMON
directions
bake both the fish and fries according to the package directions.
once out of the oven, cooled and seasoned, top the fries with a schmear of tartar sauce.
layer a piece of fish on each fry, liberally pour some malt vinegar on each and squeeze a good amount of lemon on top (don't forget the lemon!)
serve immediately.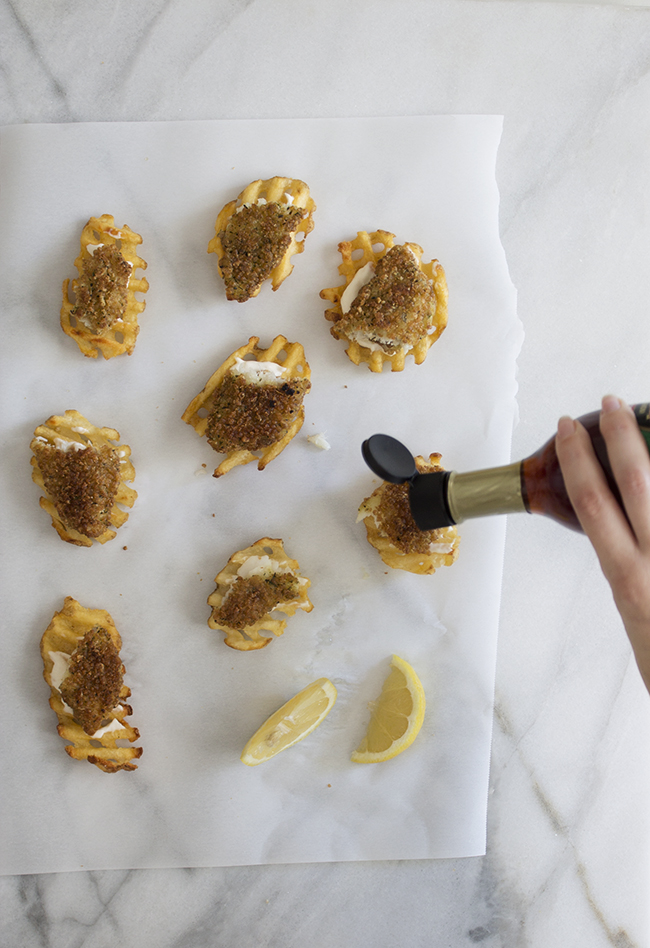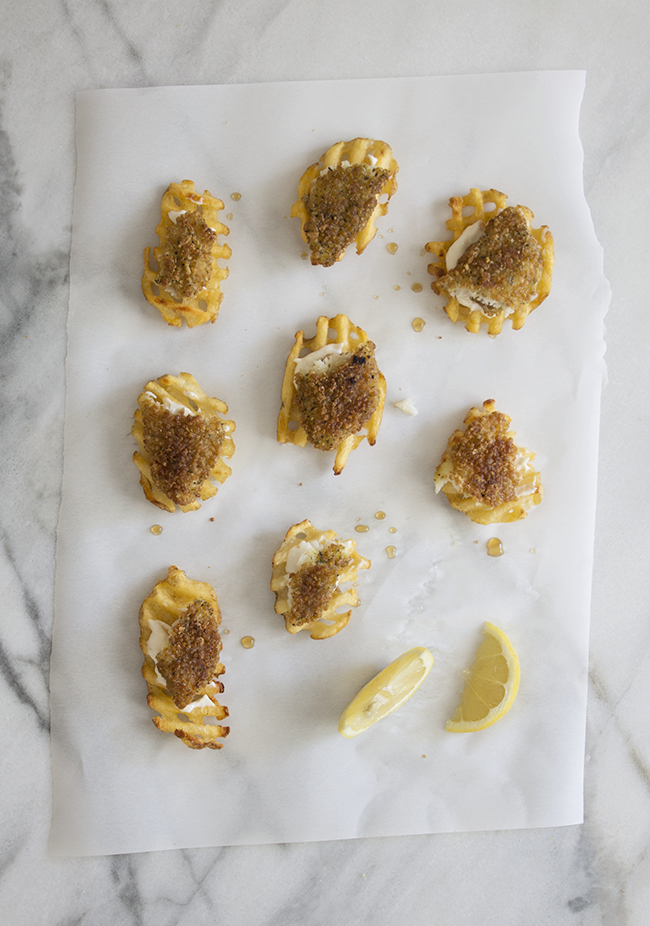 so easy right!? if you have an idea for another miniature h'ordeuvres — let me know!