toys my 6 year old
actually

wants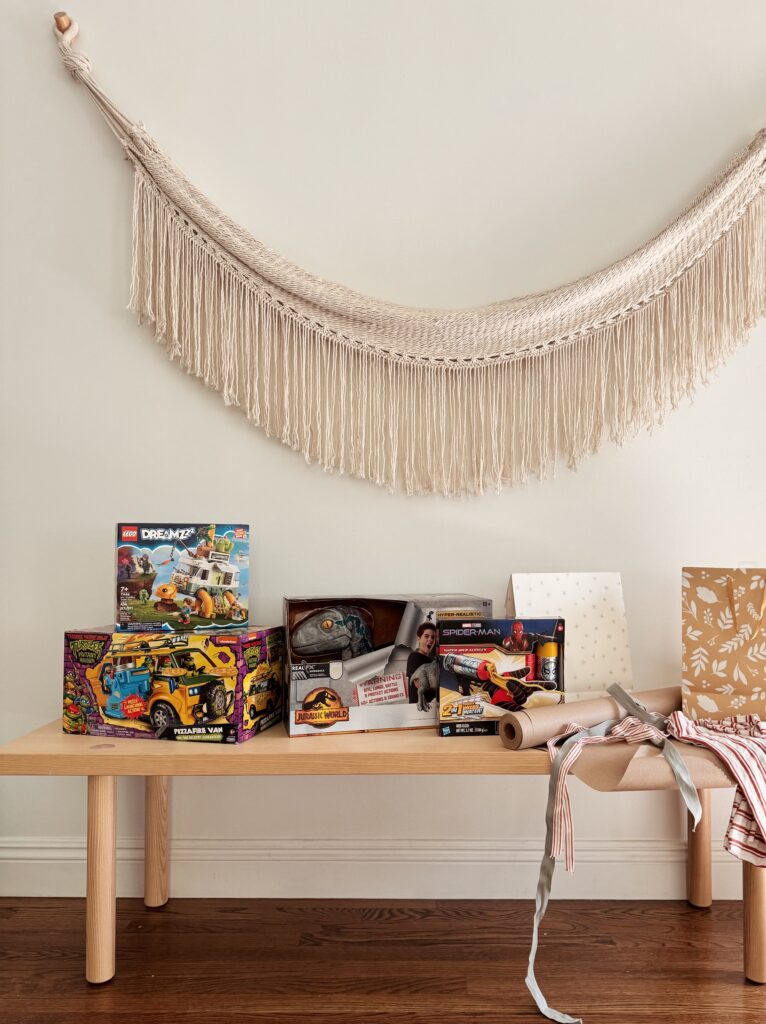 this post is in partnership with walmart

arlo is now at the age where curating aesthetic toys is totally ancient history. all he wants now are all the cliche boy toys, no wood here. but i still get pretty excited when i find him a toy i know he's gonna freak out about. and because i've probably gotta play with them too, they should at least be fun!
walmart not only has so many good toys from all the major toy brands, but every single one of these toys was delivered SAME DAY to my house! i was actually not expecting it, so i had to find hiding places all over my house right away (iykyk). walmart is always super reliable for having the lowest prices, and i checked on some of these "hot toys" priced elsewhere and was super happy that i spent less.
they also released a toy catalog from walmart this year!! arlo finds nothing more exciting than scouring through a toy catalog. but i found these all on my own (pretty much). here's what i ended up getting for him for christmas and hanukkah this year (and i want you to know i used my own money on these!) :
the jurassic park animatronic puppet— i mean i feel like this toy was designed for arlo specifically lol. plus he lovesss baby blue so i ended up getting that one.
lego dreamzzz turtle van — we LOVE the lego dreamzzz sets, they are so weird and fun.

teenage mutant ninja turtles mutant mayhem pizza fire delivery van — i mean, it's a van that shoots pizza. of course he wants this thing.
spider-man super web slinger role-play toy— this one is more of a gamble because he's not as into spiderman as the other stuff, but he LOVES dressing up and role playing of all kinds, pretty sure he's going to be obsessed with this.
i have honestly NEVER felt this confident about his gifts, i guess this age is kind of cool because you really, really know your kids and what they're gonna like at this point.

i scoured walmart for more toy options for 5-7 year olds both boys and girls below (there are probably more boy toys because that's my world right now, but i tried!)