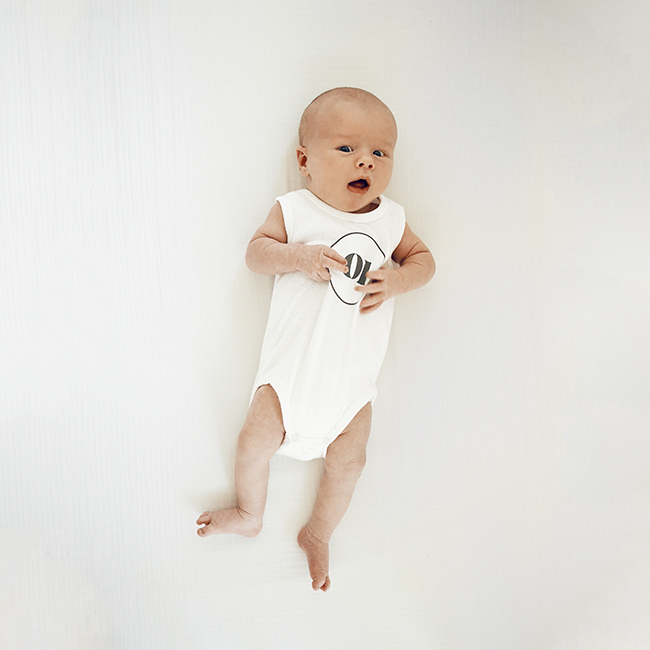 i have been meaning to finish this post for 3 weeks now, and now that arlo is about to turn 2 months old — i thought i better hurry and post!
arlos first month flew by. i'm sure every month will, even though some of the [harder] days seem to never end. he and i are getting into the groove of life together and for the most part it's been great. 
breastfeeding has been challenging to enjoy, but not do. my milk supply is good and arlo has been pretty decent at latching, but it's hard to not feel like i never do anything besides feed him (and dread that wake up cry on the monitor because of what it implies). he's also so slobbery and sticky so i'm hoping it'll get better once he's a little bigger. everyone says it does get better… right?
but his personality is beyond what i expected for a newborn! i figured he'd just be this little boring lump, but he's actually fun when he's in his milk coma. he smiles and laughs, and i know he'll do that more genuinely later, but i'll take what i can get now!
he has the most expressive face, he's always transitioning from face to face (evidence seen here) and it is so fun to watch. he's just starting to look around a lot more and his eyes are so big and curious. he just recently started making eye contact with the cats, who btw have been soooo respectful of him.
he enjoys about one minute max of tummy time, and he can even roll onto his side already from his back! is that impressive? who knows! he's a big heavy boy with a big heavy head, so he can be a lot to carry around when he's fussing, and he eats a loooot. but he can sleep 5 hours straight and weighs in at 11 pounds — my poor arms.
it's been hard being basically immobile while i'm healing from my c-section, but this time of bonding at home together has been something i'll cherish forever. i really like him.