butternut squash, sausage and fried sage pasta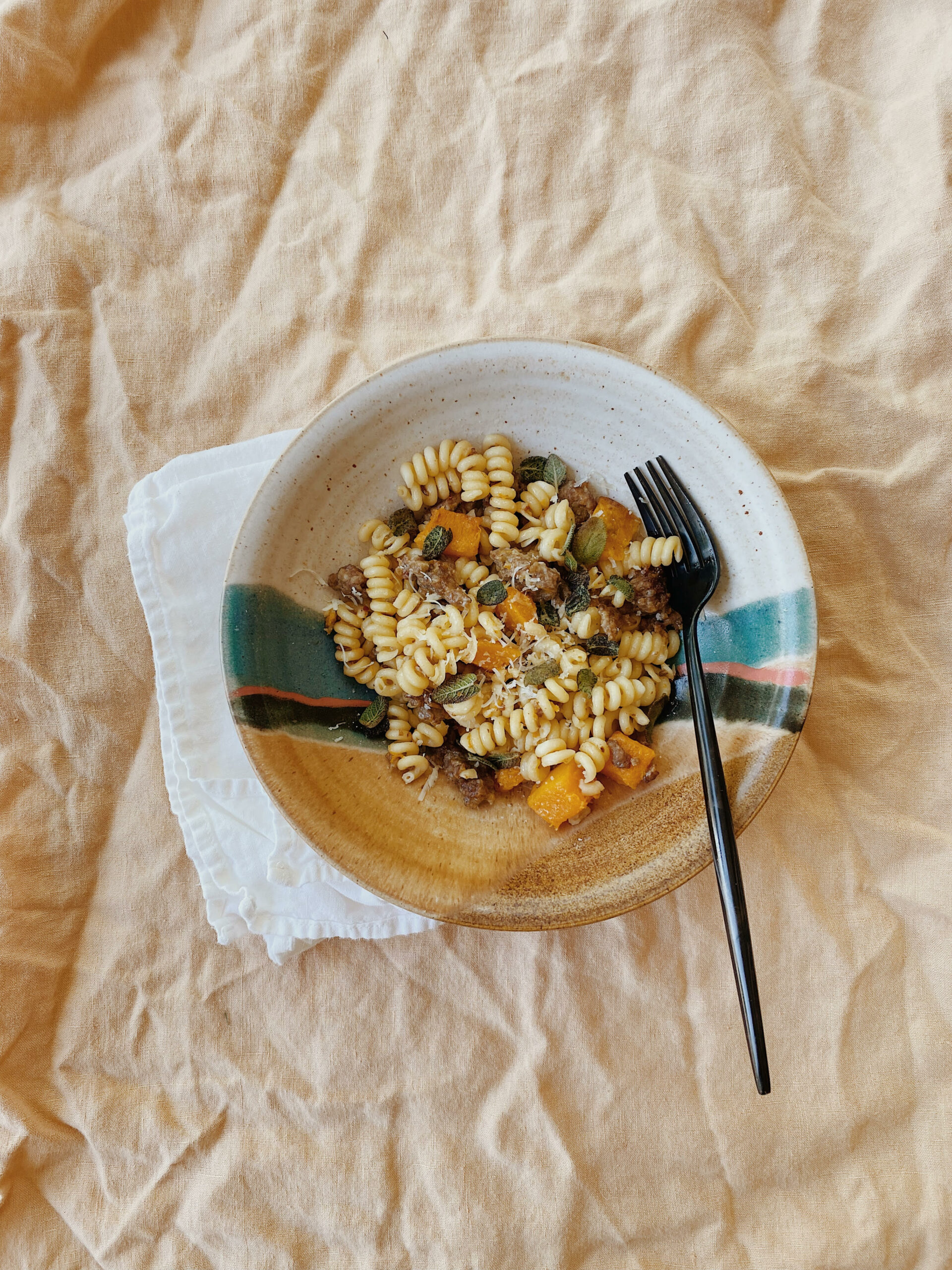 but could there be a more autumnal sounding pasta?! i loved how this turned out so i wanted to share it with you guys. it is a perfect cozy fall/winter dinner that didn't take me too long to make either.
i do have some revisions on the original pasta, i thought fried sage would be way more delicious than parsley, i found it to be too sausage-heavy, and the sauce not creamy enough!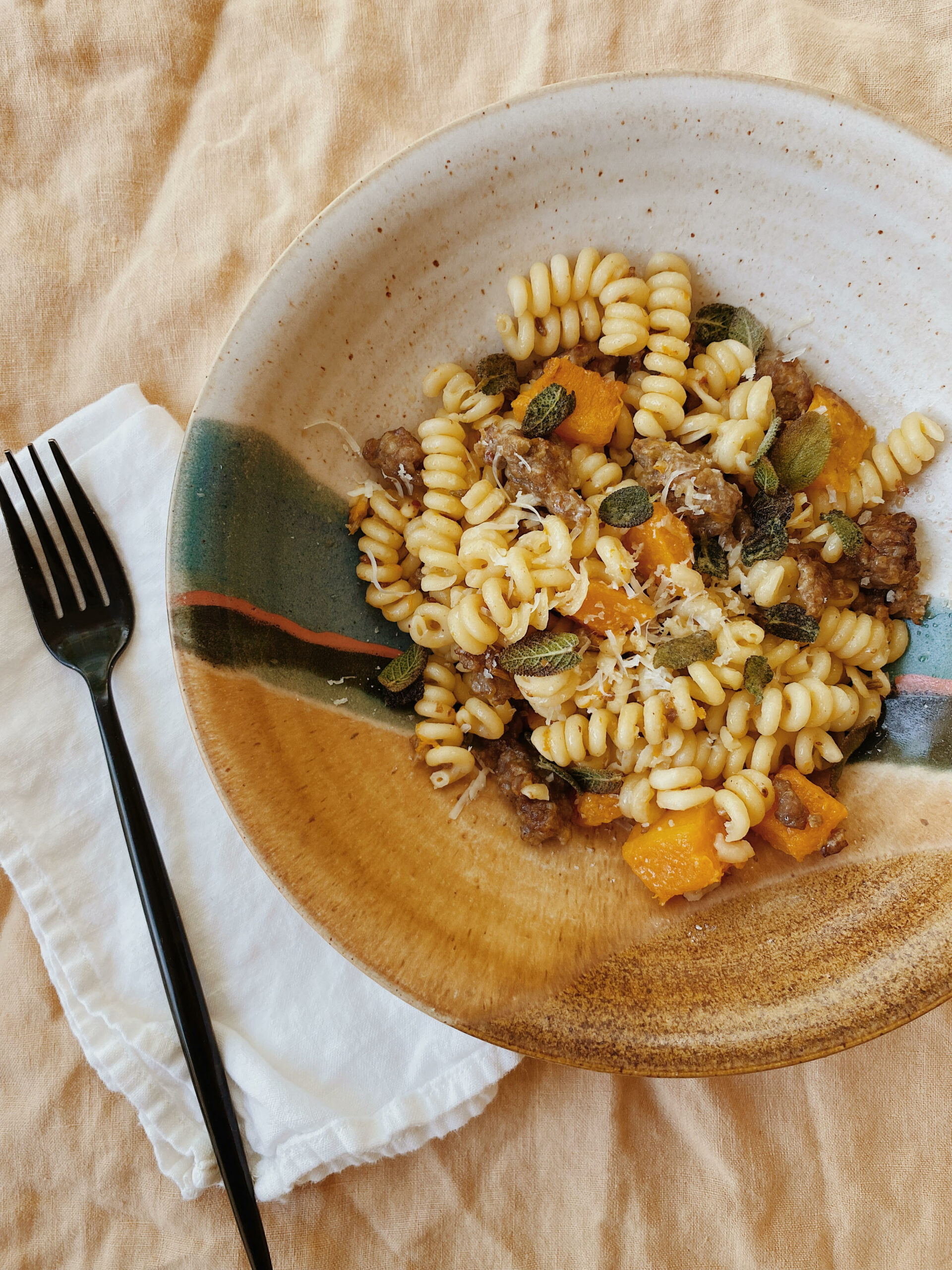 butternut squash, sausage and fried sage pasta
ingredients
4 tb extra-virgin olive oil
3/4 lb peeled butternut squash, cut into 1/2-inch pieces (2 cups)
1 shallot, diced
3/4 lb sausage, casings removed**
1/2 cup freshly ground Pecorino Romano or parmesan
crème fraîche
20-30 fresh sage leaves
directions
01. in a large, deep skillet, heat 2 tablespoons of the olive oil. add the squash, season lightly with salt and cook over high heat, stirring, until tender and lightly browned, about 8 minutes. using a slotted spoon, transfer the squash to a plate. add 1 tablespoon of olive oil to the skillet. add the shallot and sausage and cook over high heat, breaking up the sausage with a spoon, until lightly browned and cooked through. return the squash to the skillet.
02. in a large pot of boiling salted water, cook the pasta until al dente. drain the pasta, reserving 1 cup of the cooking water.
03. meanwhile, in a small saucepan, fry your sage in a tablespoon of olive oil until darkened and crispy (in batches if necessary). let cool on a plate.
04. add al dente pasta to the skillet along with the reserved cooking water and the cheese and cook over moderately high heat, stirring, until the sauce is thick and creamy, 1 to 2 minutes. if the pasta needs more creaminess, add some crème fraîche (or butter or ricotta) until you reach your desired creaminess. transfer the pasta to a bowl and sprinkle with some additional cheese and the fried sage.
**i really recommend not using the entire package of sausage. i think recipes usually call for the whole pound because it's easiest, but the pasta definitely came out sausage heavy. save the remaining 1/4 for breakfast!