home tour : clancy millions modern vintage abode

i've followed clancy for a few months and her house is so simple and beautiful! i love when a house feels designed by also super cozy. hope you like it!
---
tell us about you and what you do!
I'm Clancy! I'm 28 and a Mama to two perfect little ladies, Goldie who's 3 and Dolly who's 1. Kyran and I have been married 5 years, he's the best. I'm a stay at home Mom and interior design enthusiast! We live on the Central Coast in Cali.
How long have you lived in your home?
We moved in in February of this year after renovating for 4 months. This is our third house we've bought but our first major remodel.
How many sq ft is your home?
Just over 1600 sq ft. It's a 4 bedroom 2 bath.
What would you call your style?
I would say something along the lines of modern and minimal with natural accents.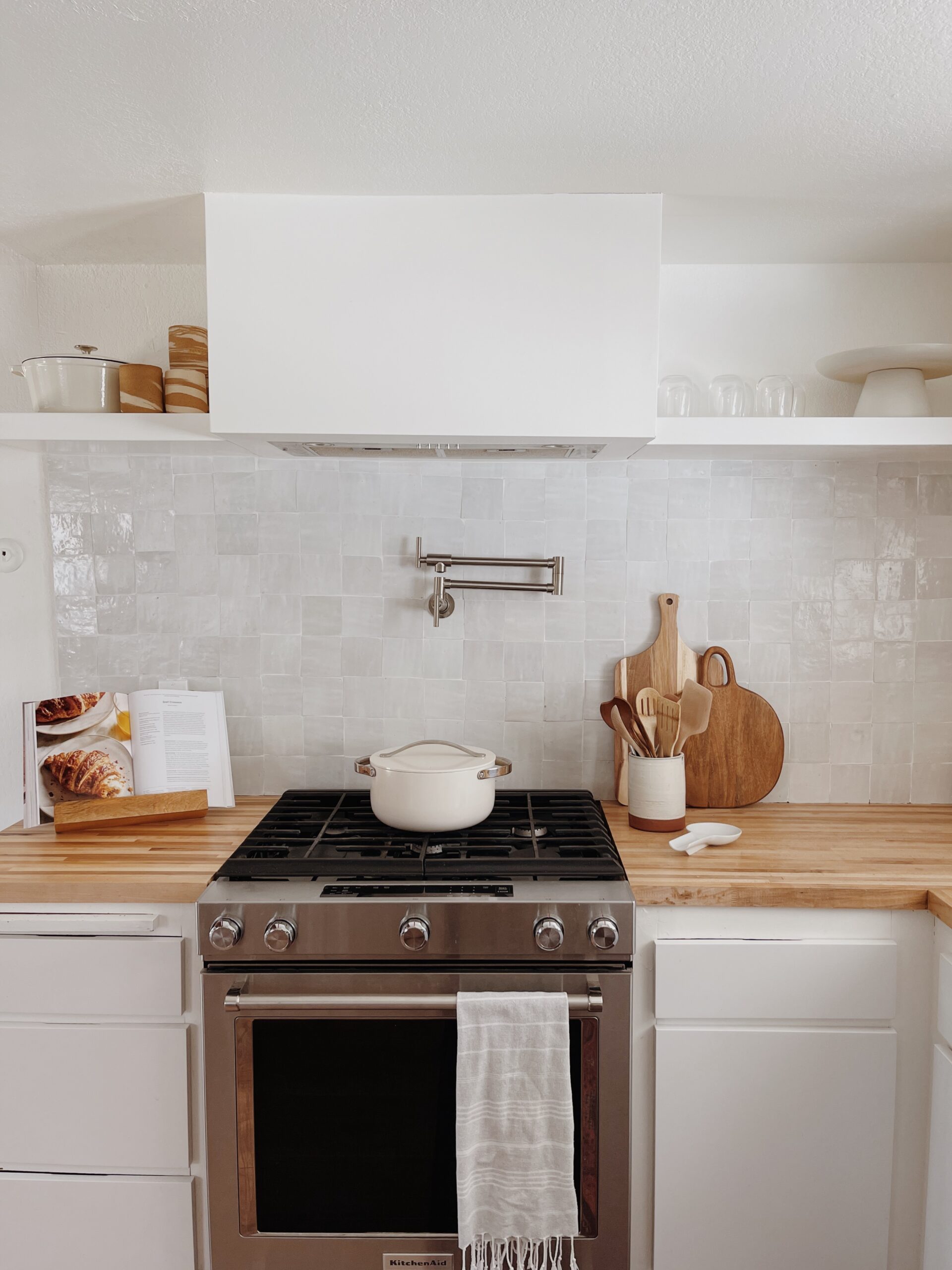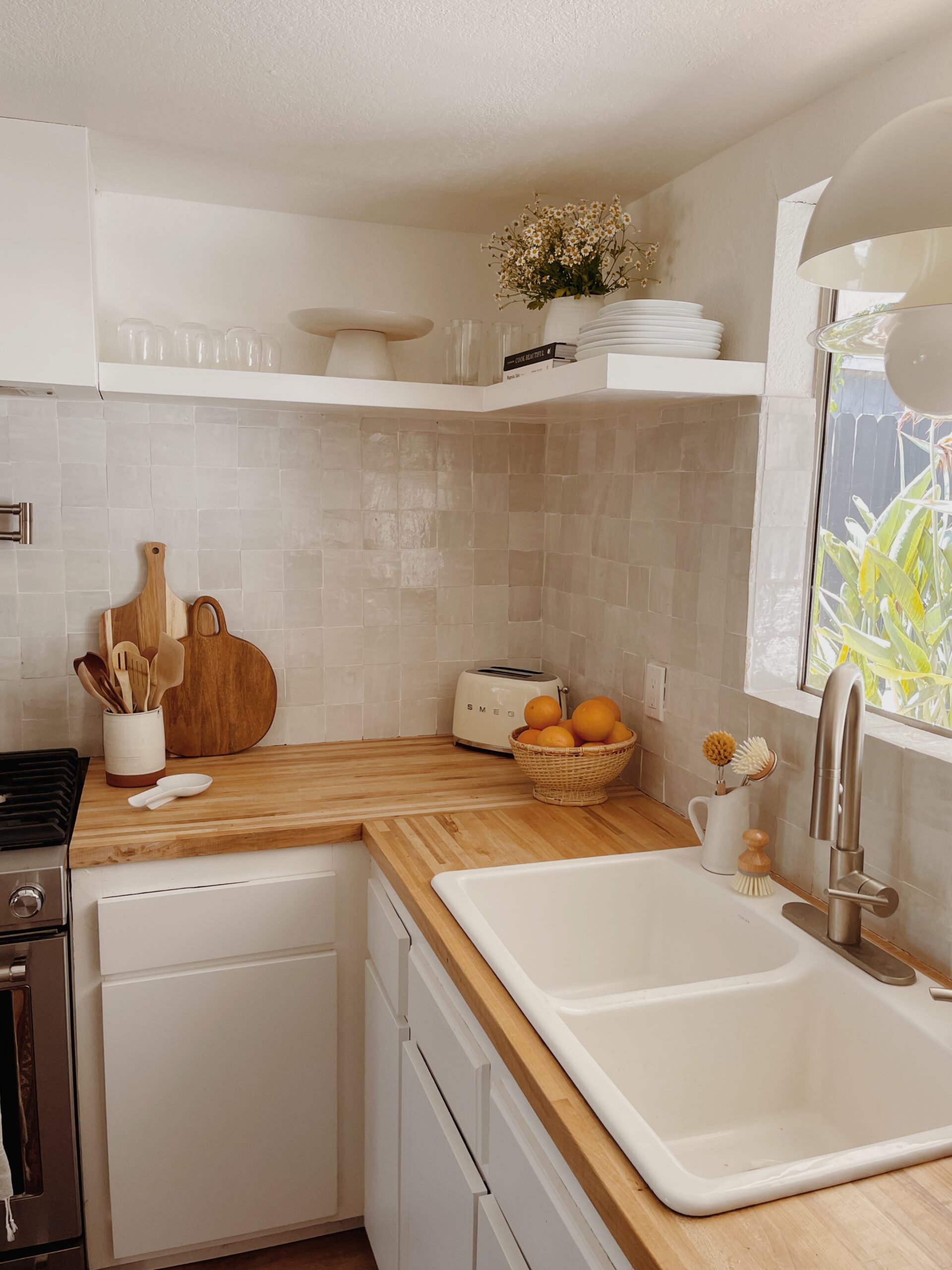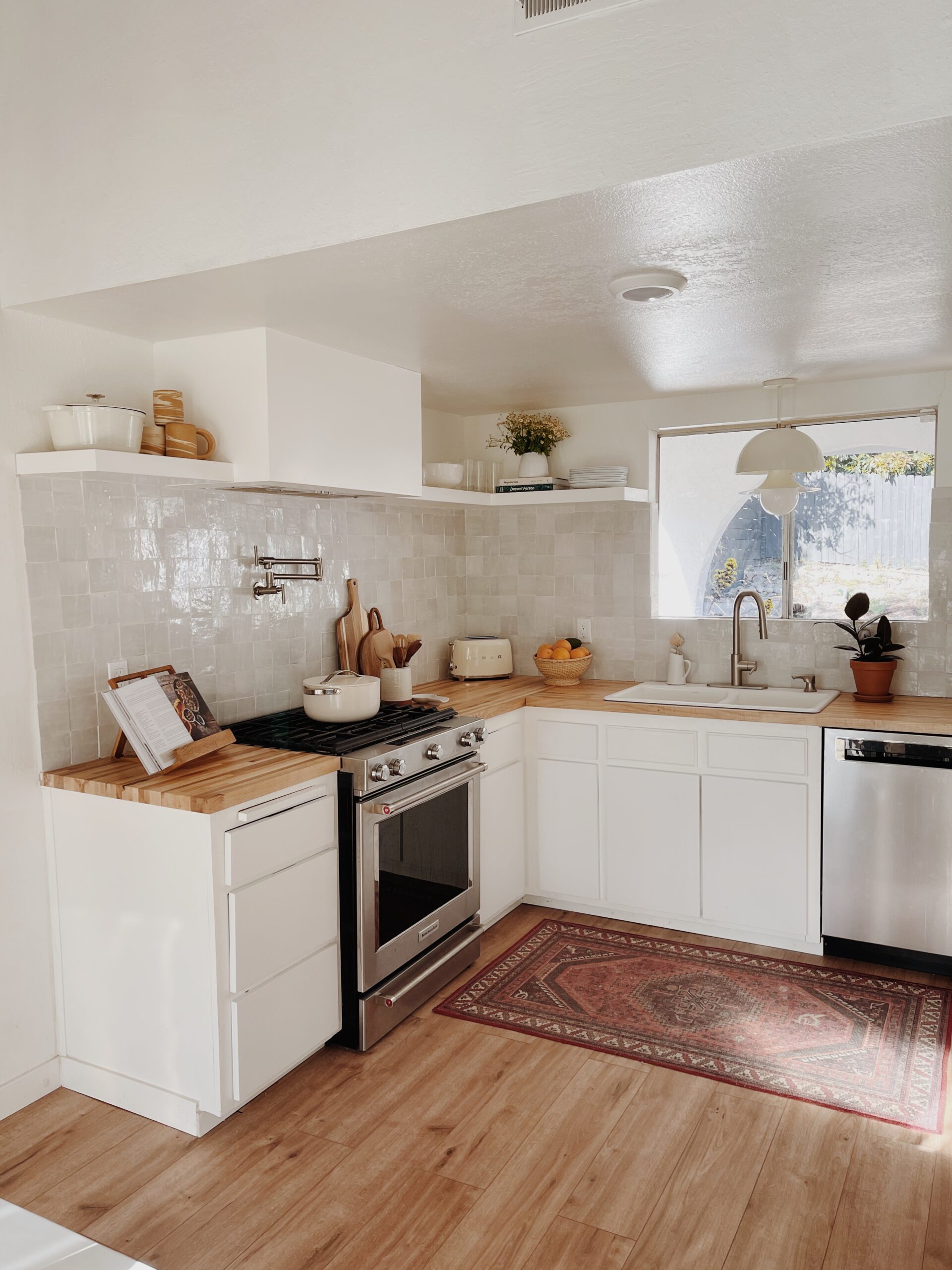 What's your favorite spot in the house?
My kitchen is my definitely happy place! I love to cook (+ eat)! We went with the zellige tile backsplash and butcher block counter tops with a custom plaster vent hood and open shelving and I still pinch my self every morning as I make my coffee. It's my dream situation.
You bought your house because of those ceilings, riiiight?
Yes yes! What gave me away? I just hadn't seen anything like it on the market and fell in love immediately with the ceilings and the bones of the rest of the house.
What was your biggest splurge?
Biggest splurge was blowing out all the ceilings in the bedrooms. We knew we were going to get rid of the popcorn ceilings somehow and hadn't really considered blowing them out till last minute. It makes the rooms feel much bigger and adds a whole other level of character. Such a good splurge!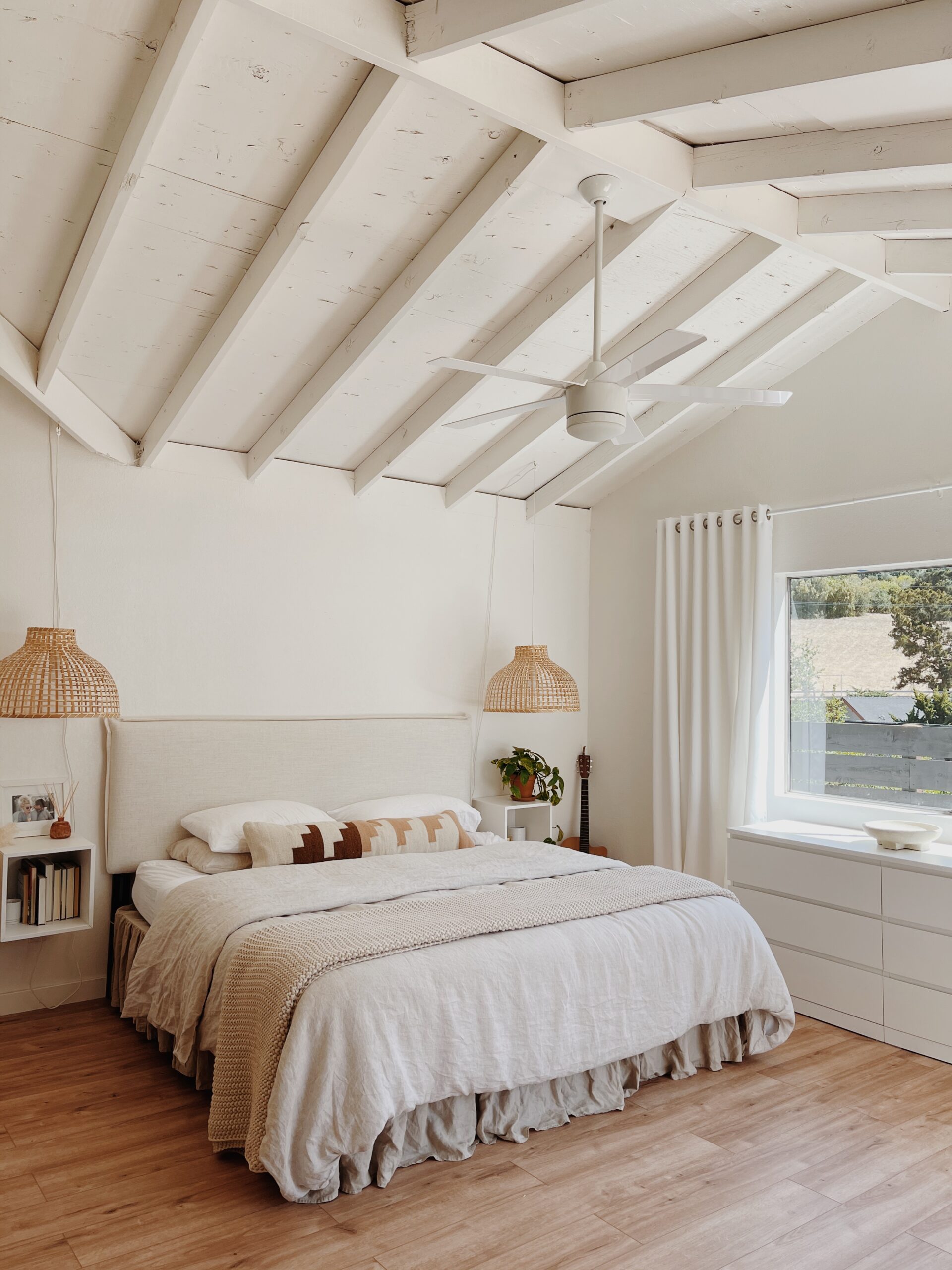 What's something you want to change but haven't gotten to?
Our master bathroom did not fit into the budget this go-around. It's kind of fun to look forward to and not have a timeline though!
What's your best design advice?
Slow down. It's always been hard for me to live with any room or corner unfinished but I've learned to enjoy the process. Curating your home takes time and to be honest, it never really stops. A couple trusted friends to bounce ideas off of is always a big help too.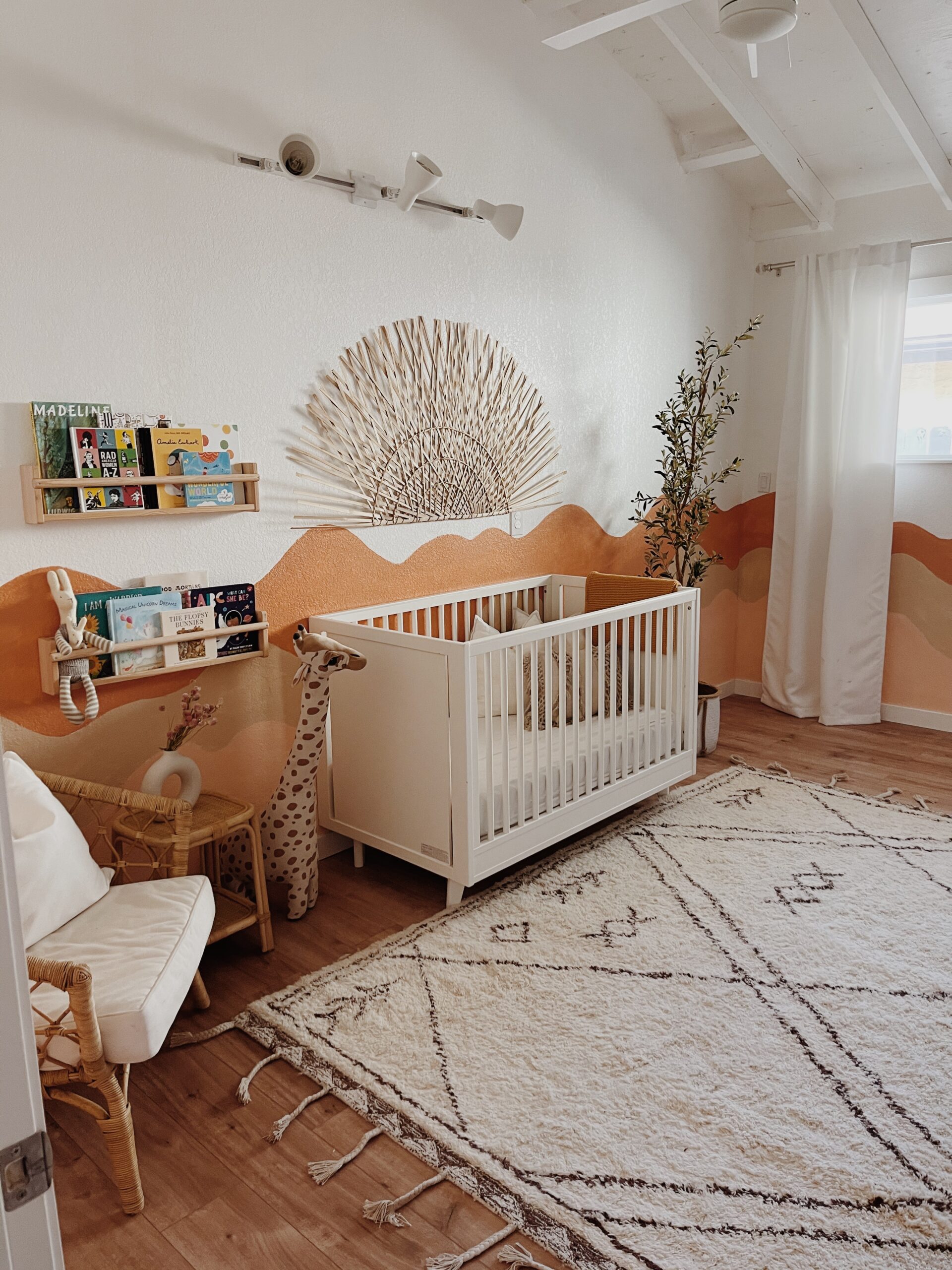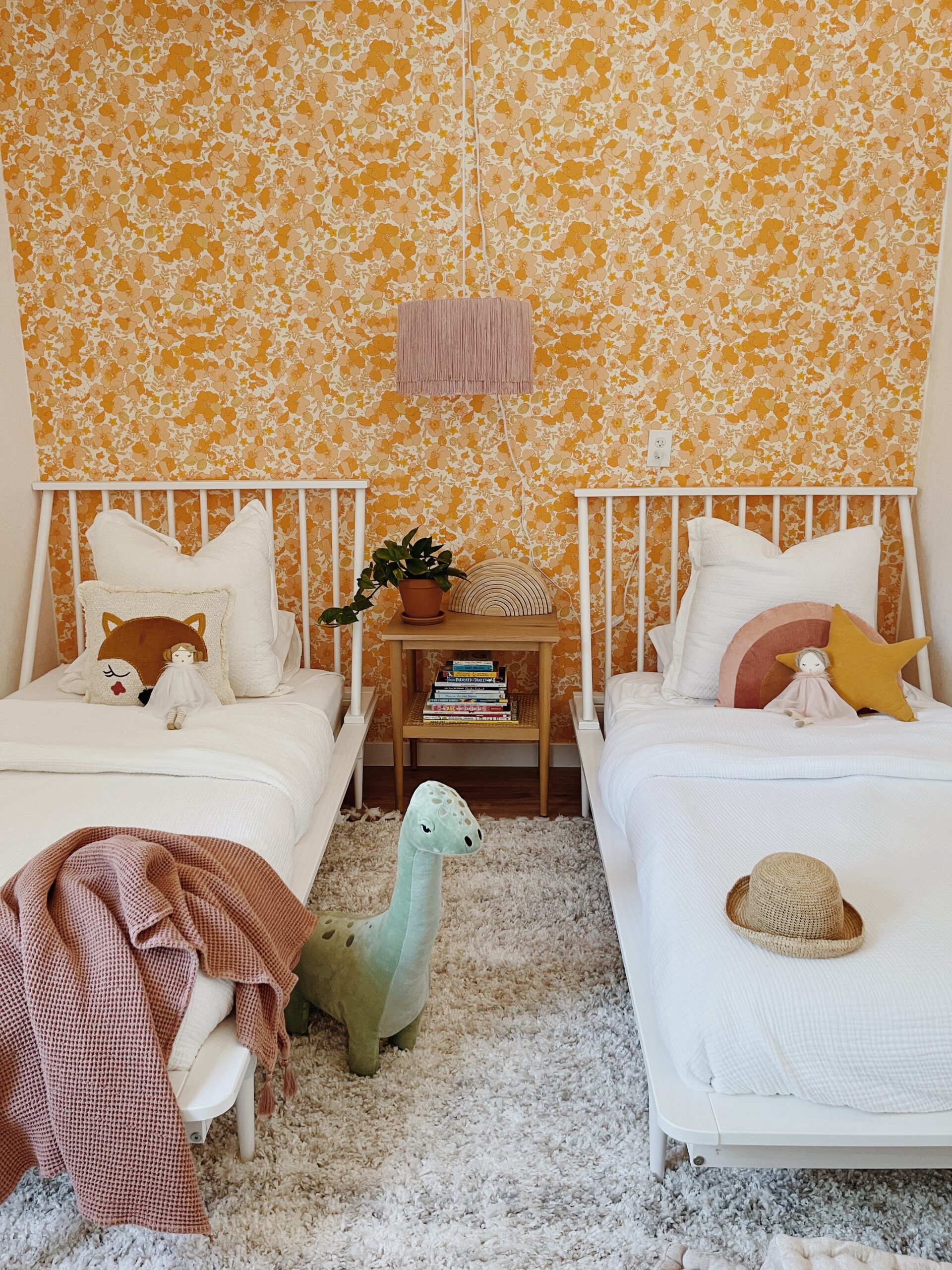 Did you paint that beautiful mural yourself?
My husband, Kyran, is the paint master! I sketched the wall and he did the rest. I picked these colors to resemble a desert sunset. The neutral tones flow with the rest of the house but still give a whimsical vibe for my Dolly, girl.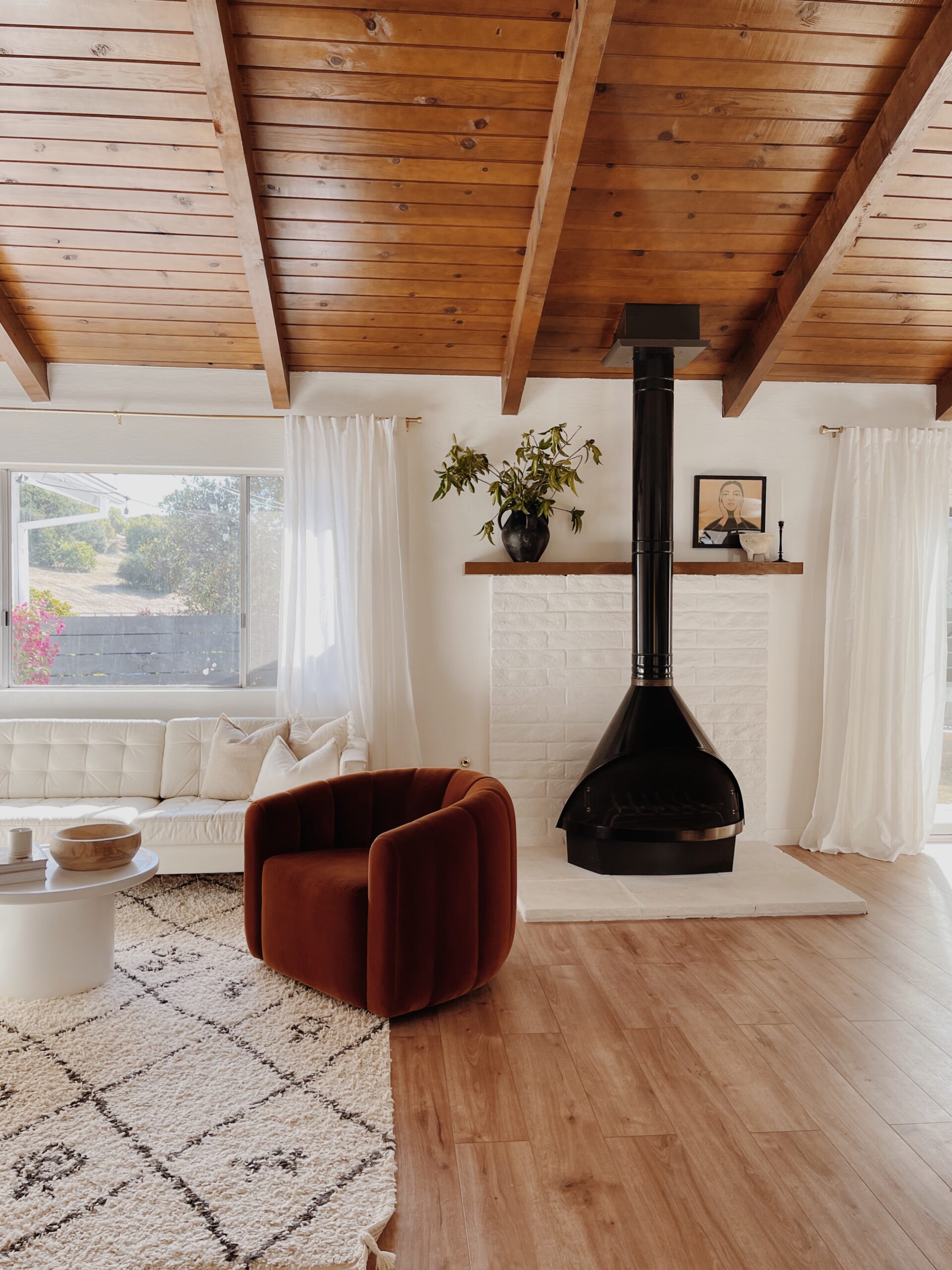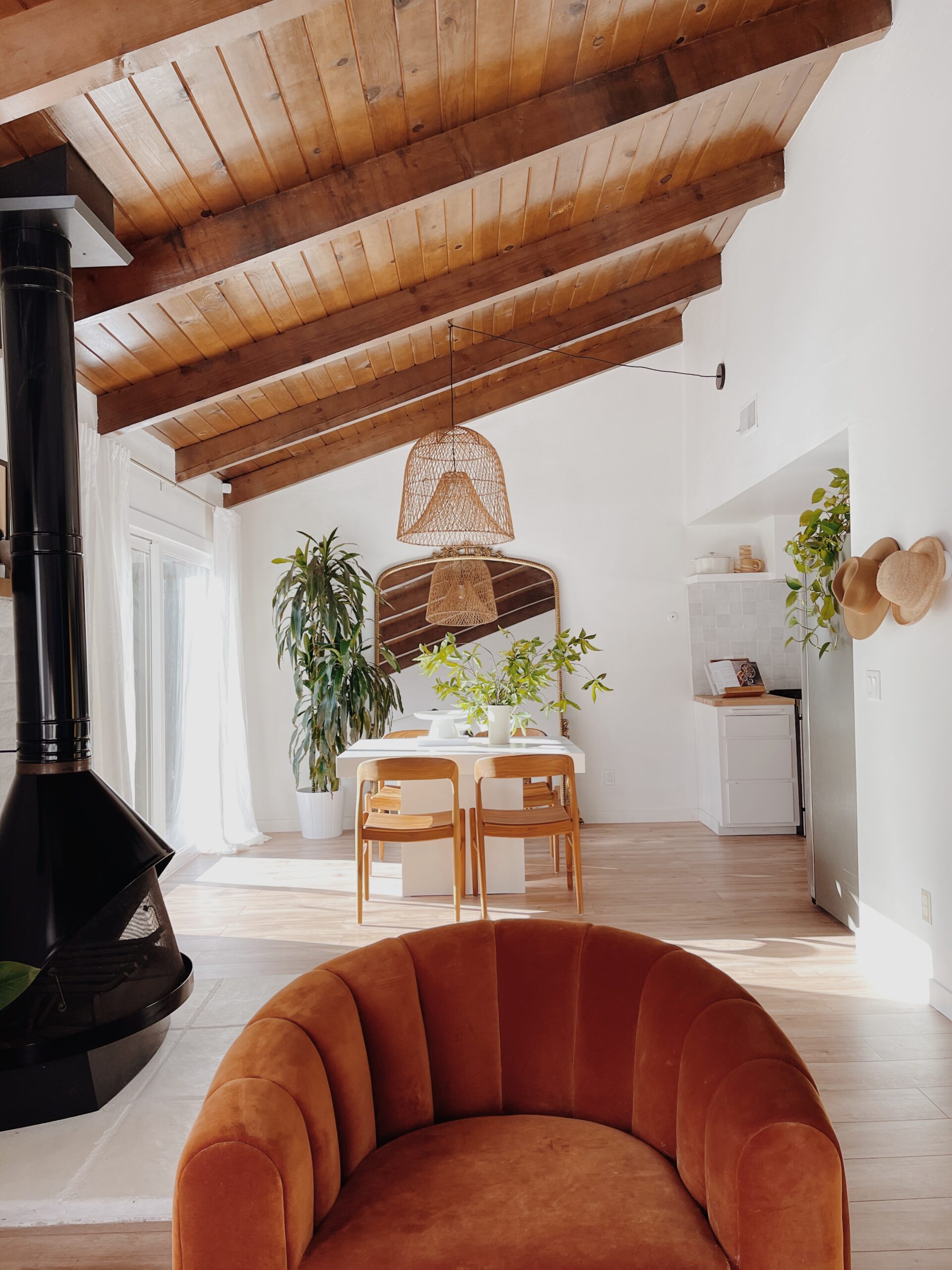 What's your favorite thing about your house?
My malm fireplace is my absolute favorite. She sits in between the living and dining space. It transports me every time I look at it.
What are you watching/reading/eating?
When my hubby and I get a break from CoComelon we like to throw on The Office or New Girl. We just finished For All Mankind and it was so good! Cruella is a must see too. I just finished reading The Woman in Cabin 10 in a quick 3 days, it's a really well written suspenseful thriller. I cook a lot veggie stir fry's, fish, chicken, & different pasta's. I finally caved and got an air fryer and our french fries have never been better.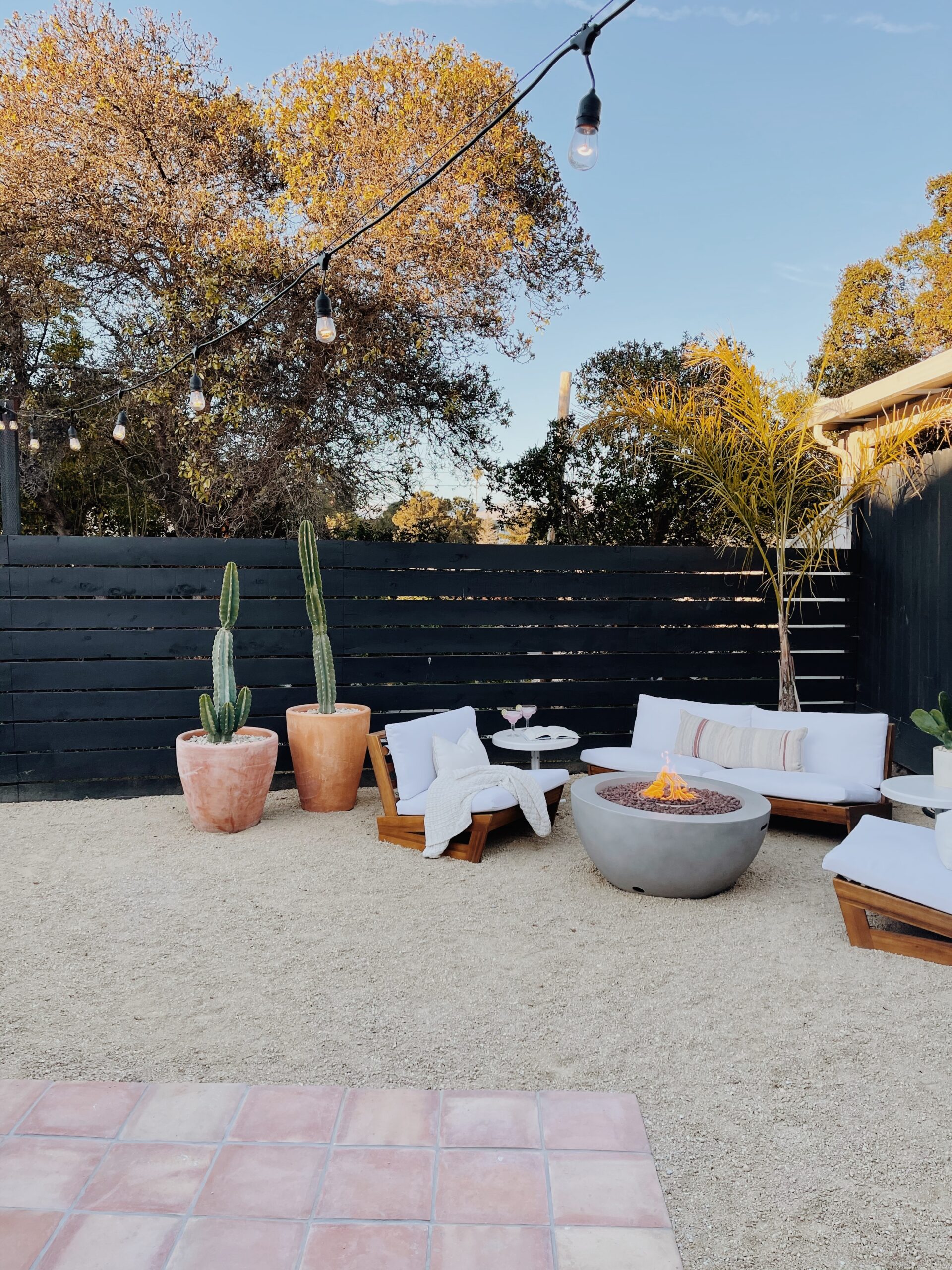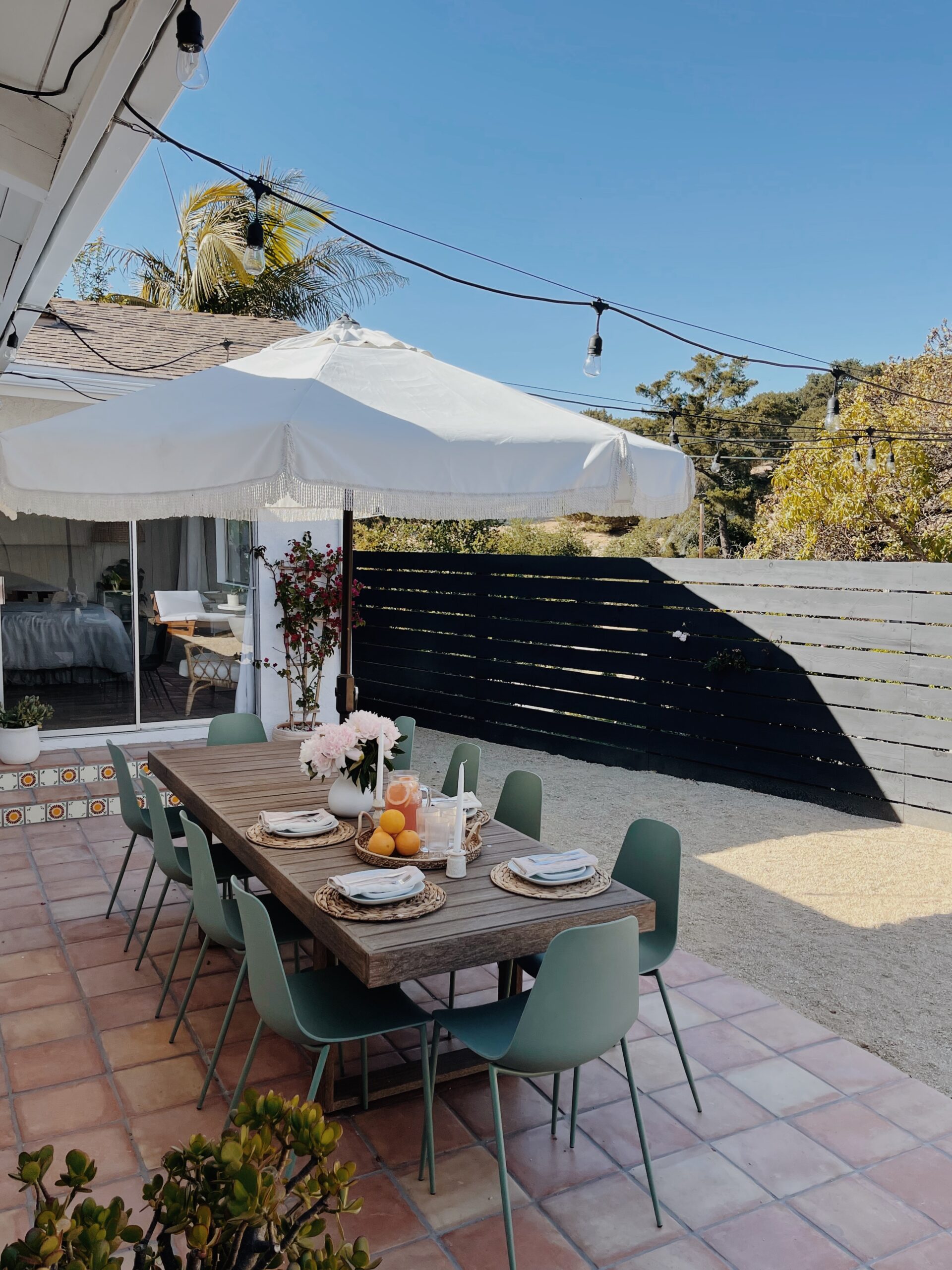 Who are your favorite follows on IG?
@almostmakesperfect Obvi
@reserve_home
@hotpinkpineapples
@houseonasugarhill
@thishouse5000
What are 3 things helping you get through this time the most?