a (secretly) v low key movie night
this post is in partnership with harry & david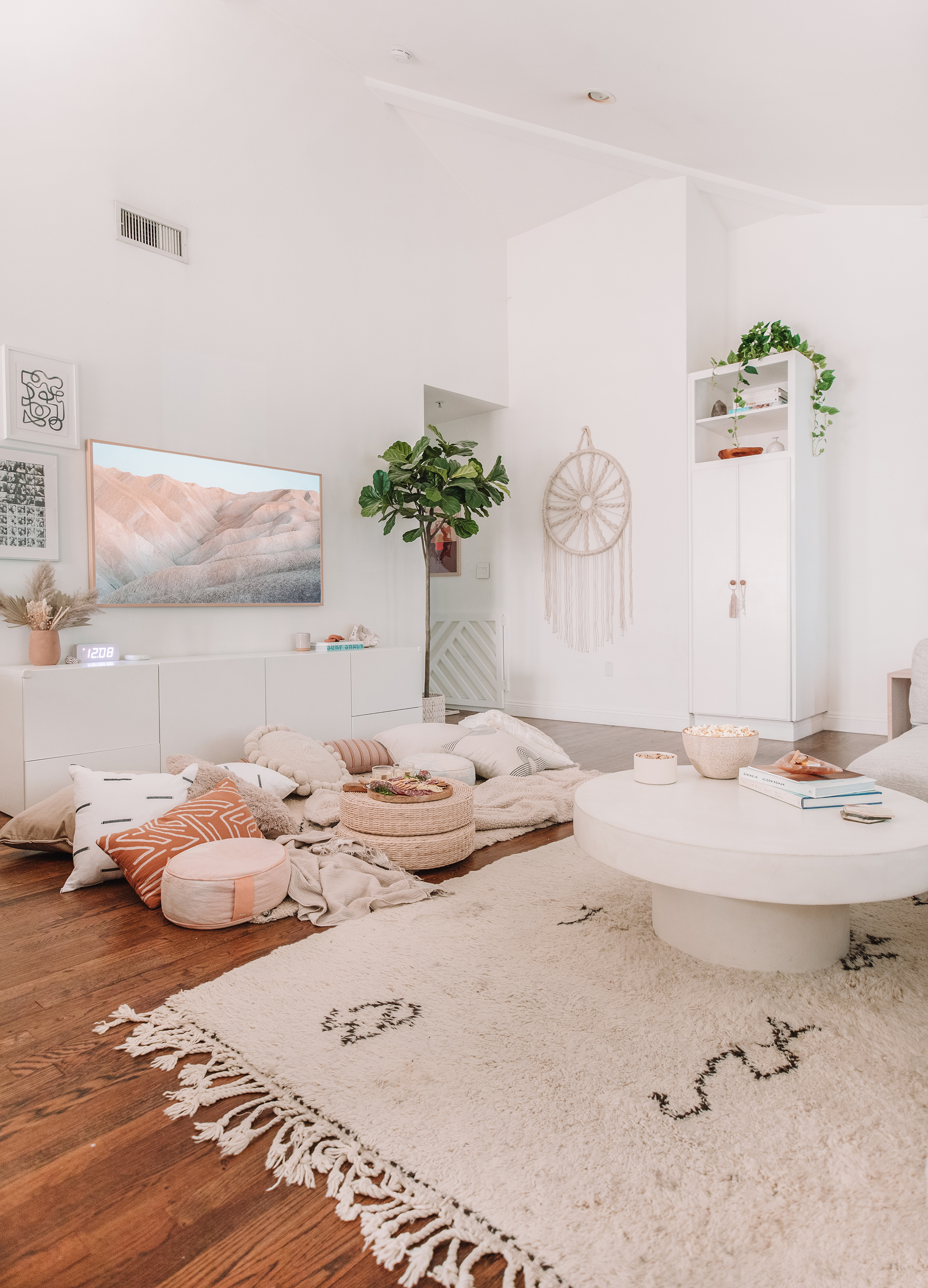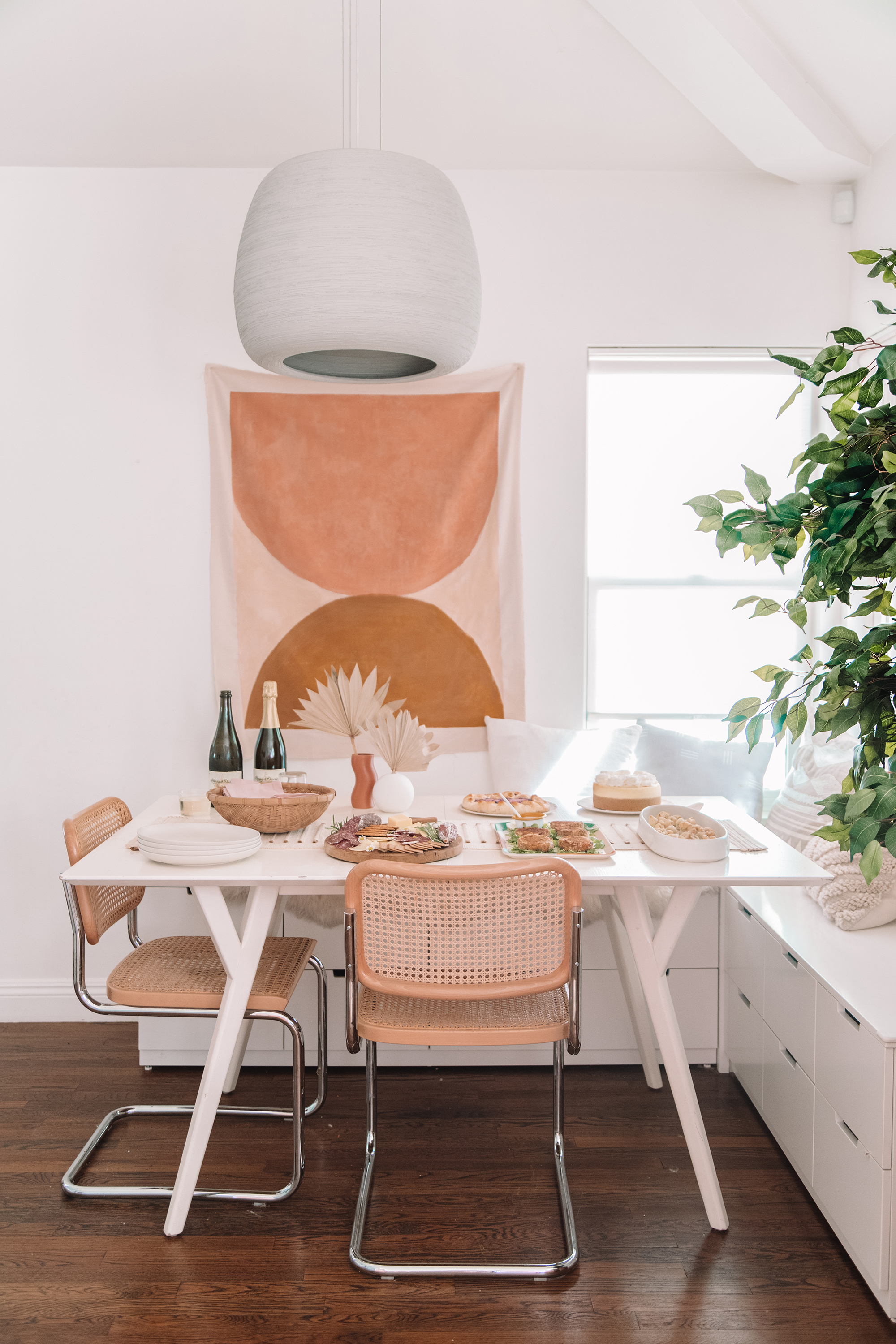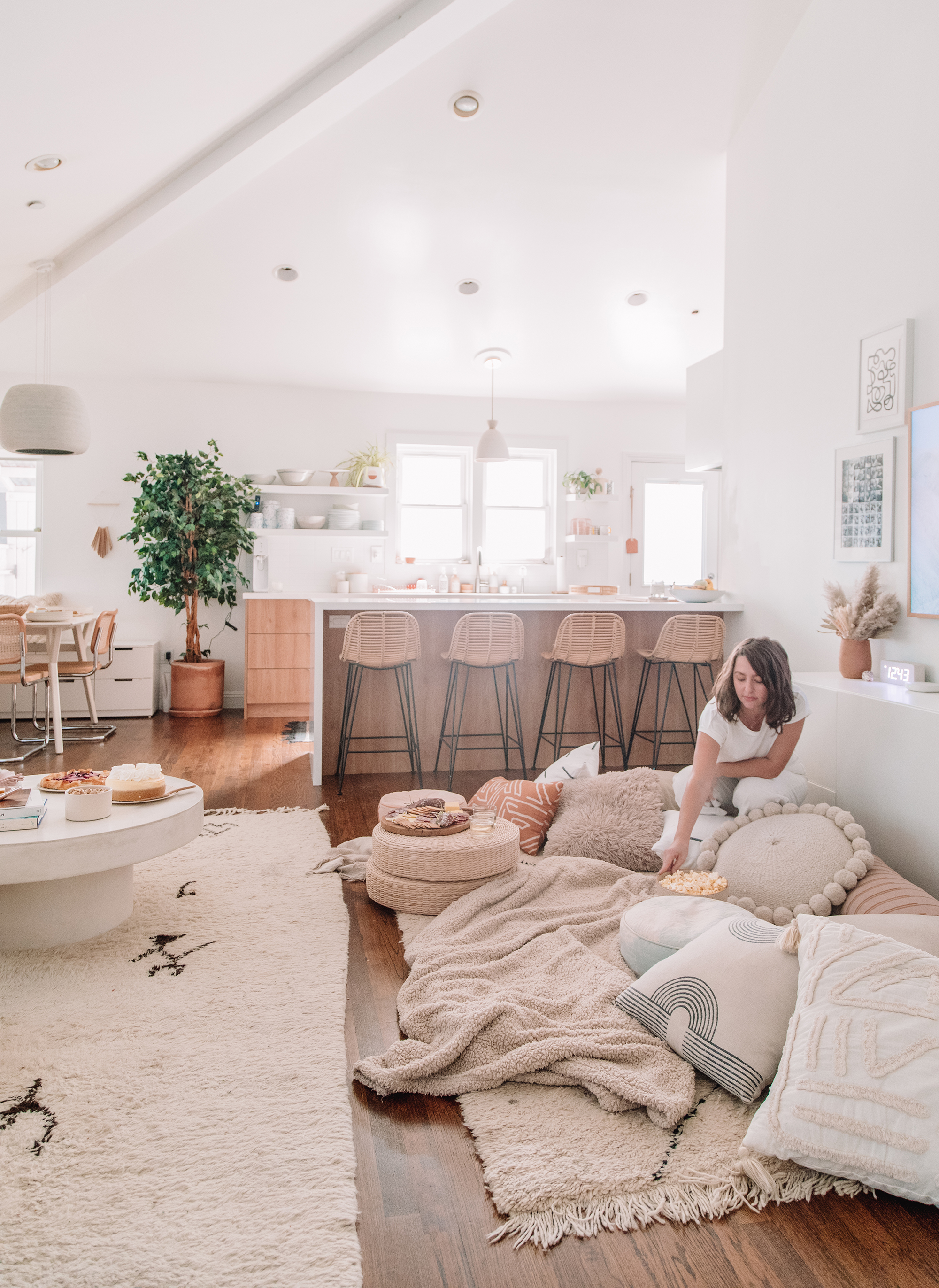 in october we go sort of crazy watching horror movies (ok tbh we watch them every month) BUT  in october i step it up even more. i sort of don't want to even consider watching a movie or show that doesn't scare me lol. i don't entertain much, but movie nights are actually the perfect get together when you have kids because you can do them after the kids go down and people won't be as loud since they're barely talking.
i always go overboard with food when i'm entertaining, but no matter what — i try to make sure it's easy, like for every one item i cook from scratch, i try to buy another one and spruce it up a little. but this time i put together literally the easiest spread ever because everything is from harry & david! i've tried their fruit boxes around the holidays before, but i actually had no idea the amount of gourmet food they actually offer as well! almost everything arrives frozen so it's super easy to just store until you're ready to serve, making it such a giant help for entertaining and around the holidays.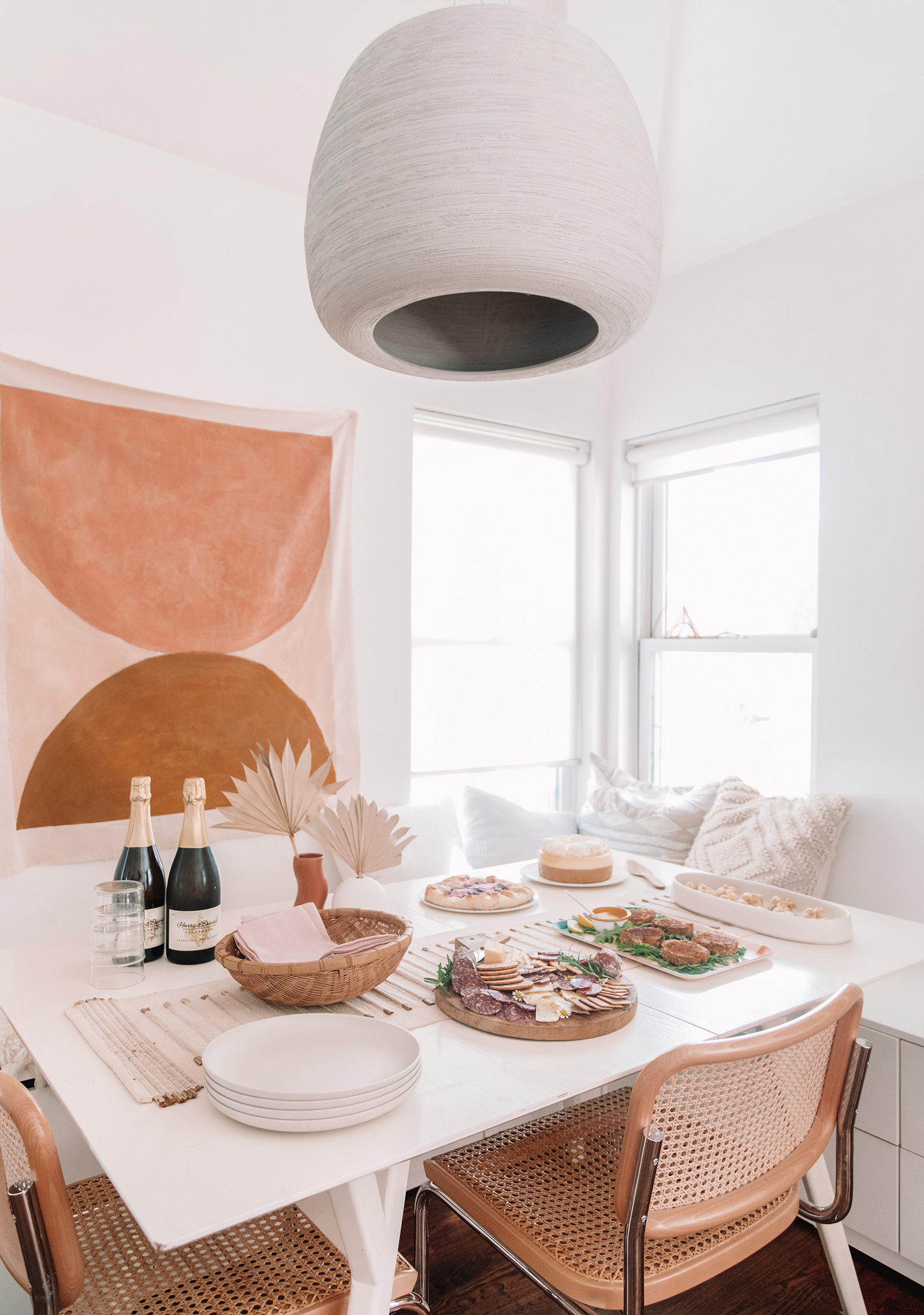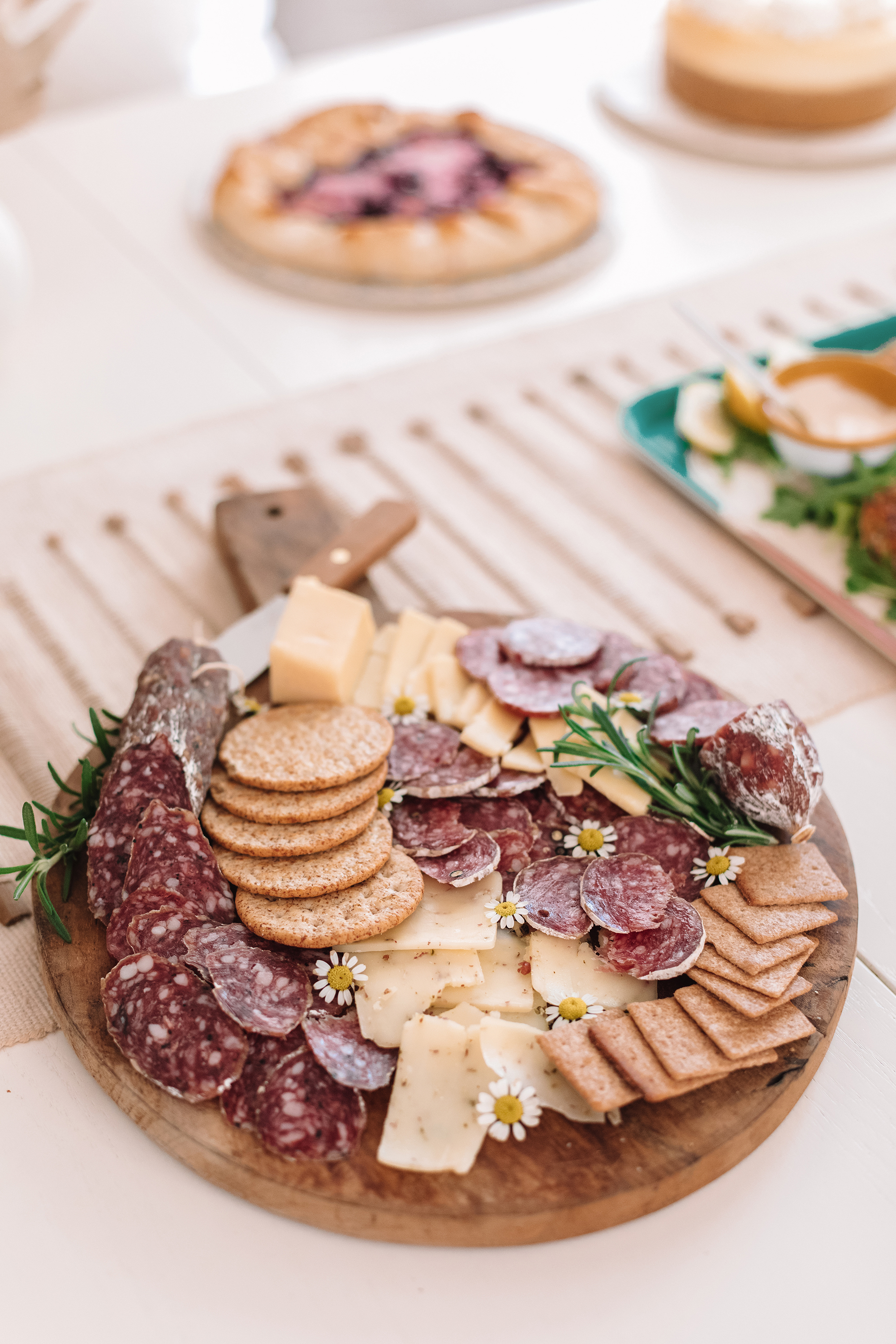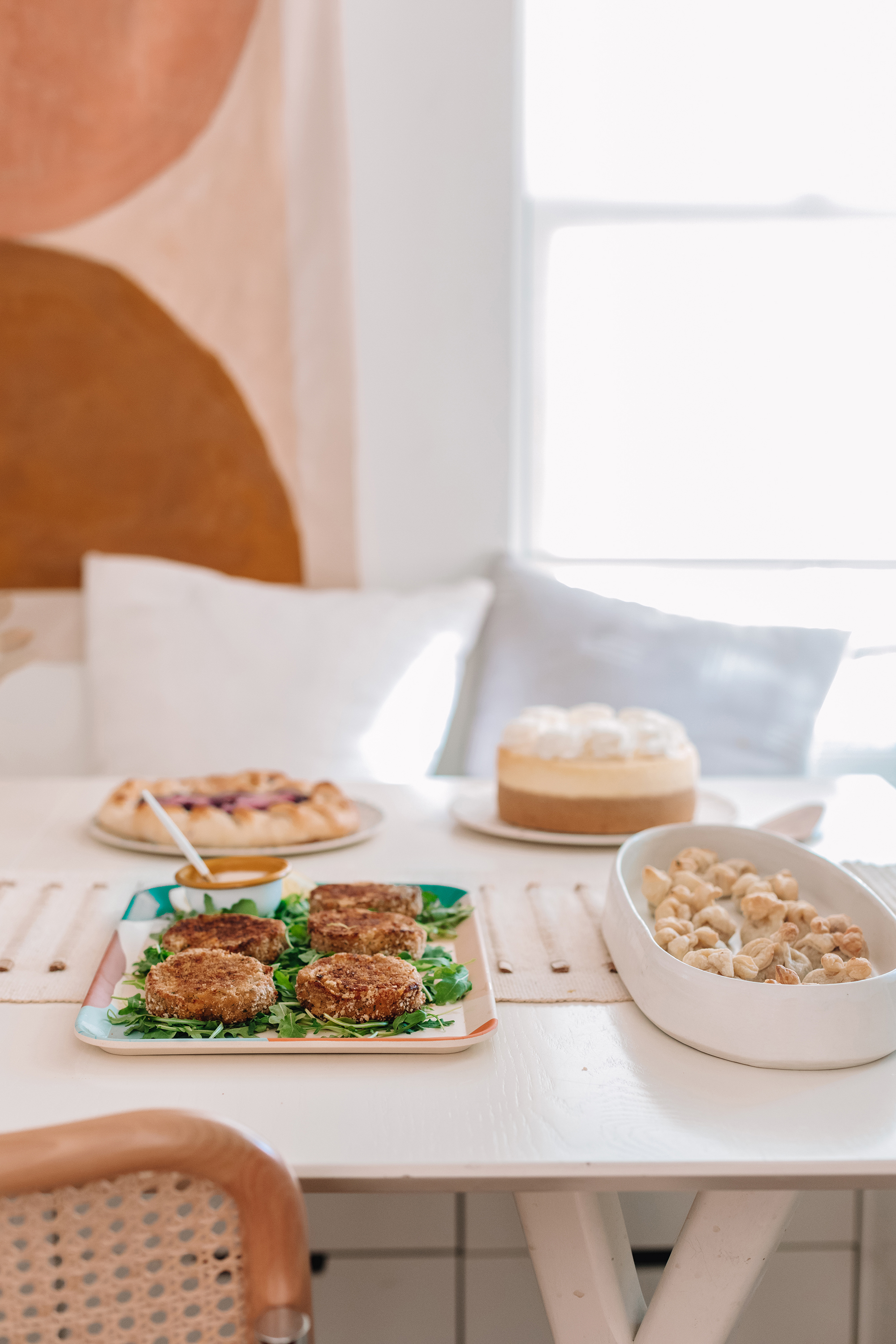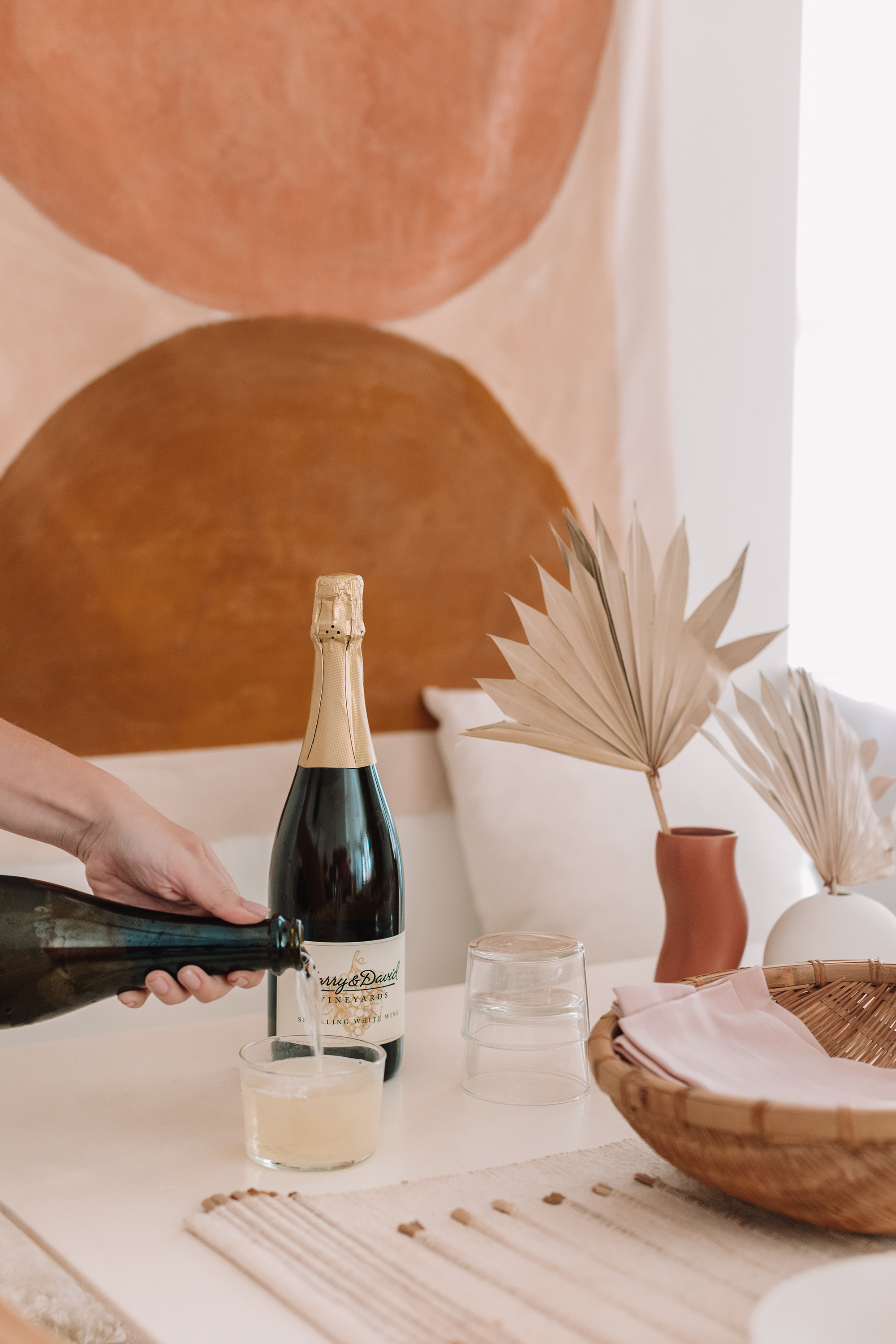 harry & david has a giant selection of food– appetizers like what i served, but also full on entrees, side dishes and complete meals (they even have a full new england dinner i want sooo bad). for snacks, i ordered their charcuterie and cheese assortment, crab cakes, mushroom & shiitake mushroom puffs.
for dessert, i got their cranberry + pear galette (which would make for a perfect dessert to bring to any holiday gathering too) AND a cheesecake factory® banana cream cheesecake– you guys might know i love cheesecake factory so i was so excited to find out they offer a bunch of their cheesecakes exclusively to order! they've also just launched sparkling wine. everything was super easy to heat up and plate ourselves really painlessly. gid actually did the charcuterie board, i don't know what it is about those little camomile flowers but they just look good on everything!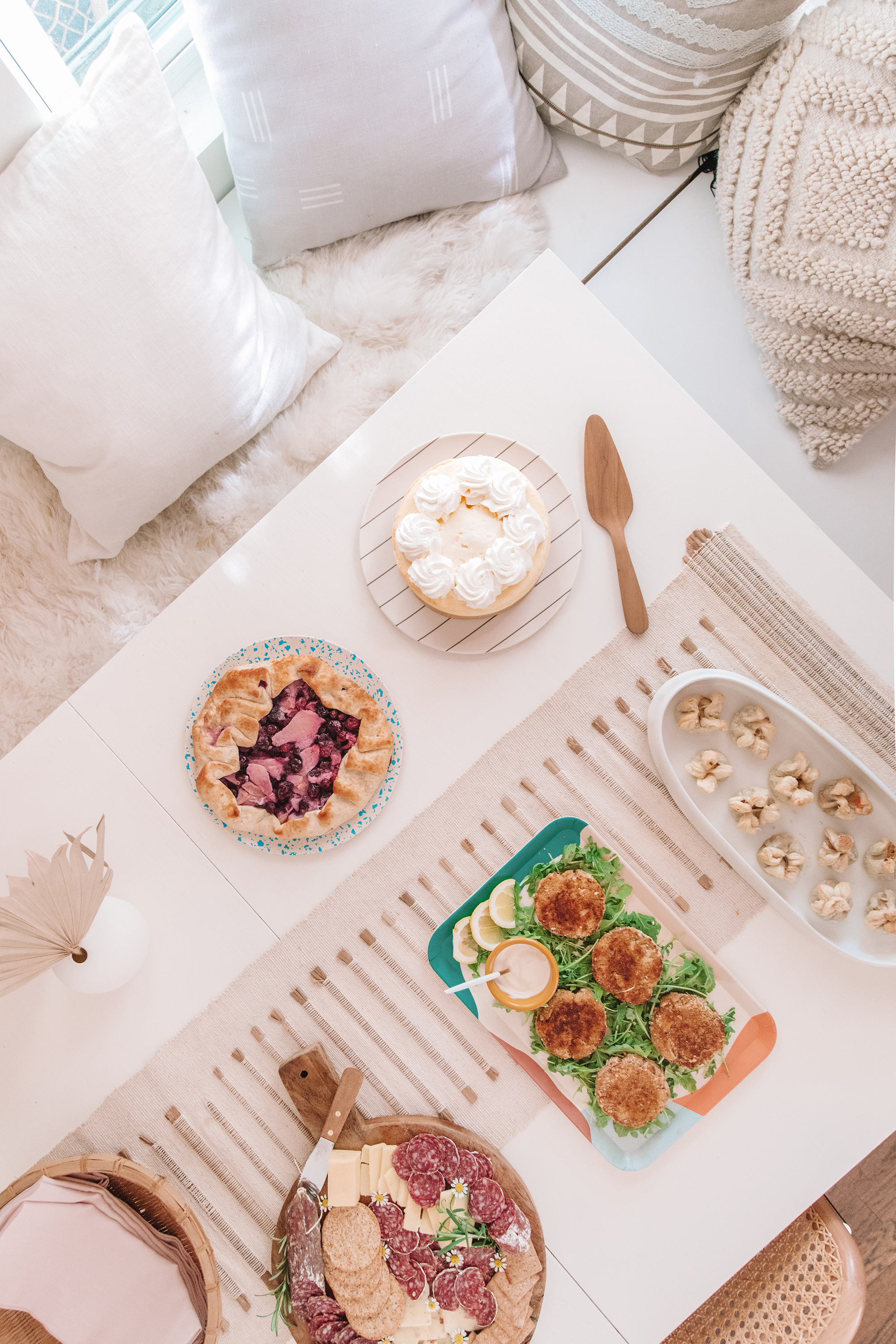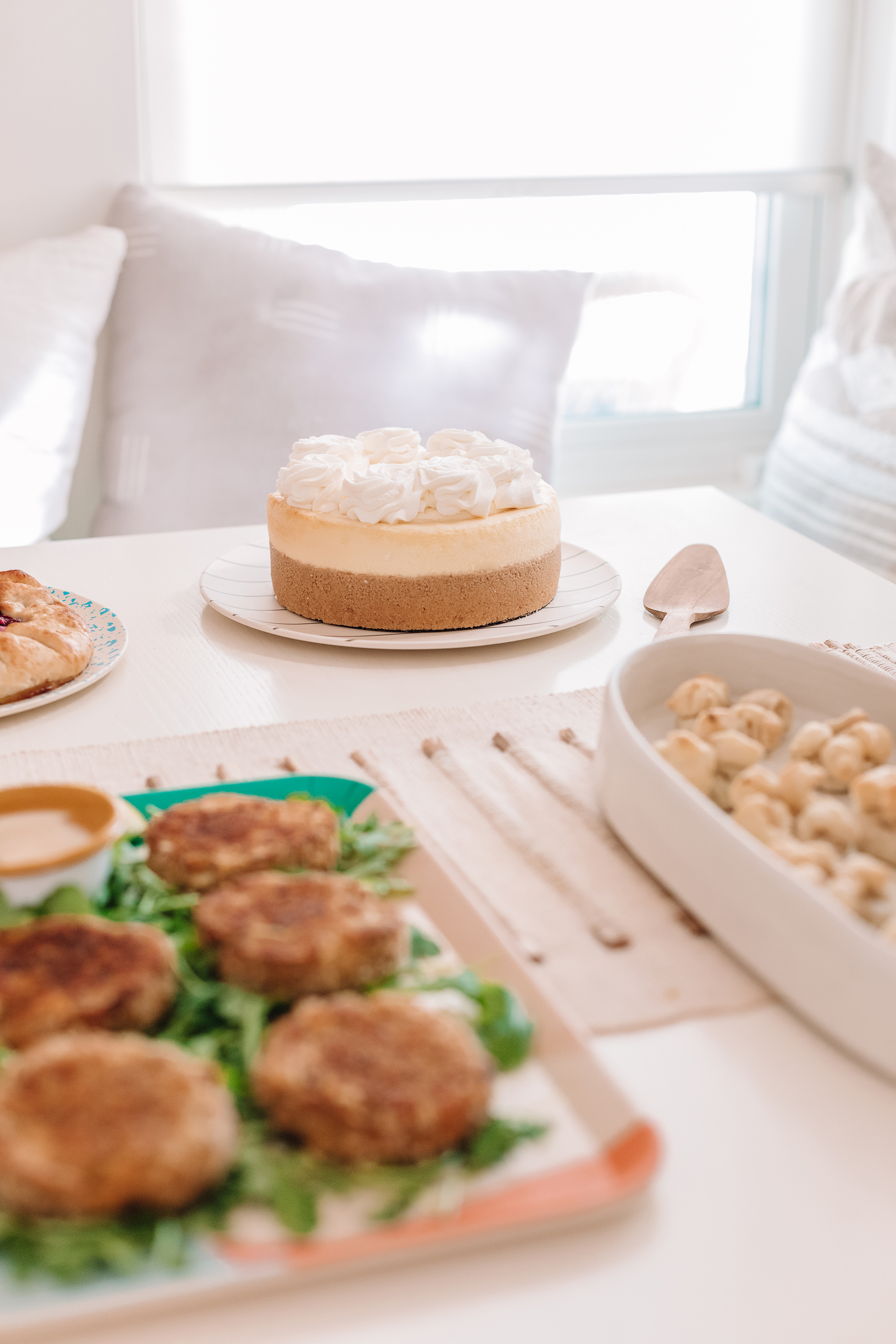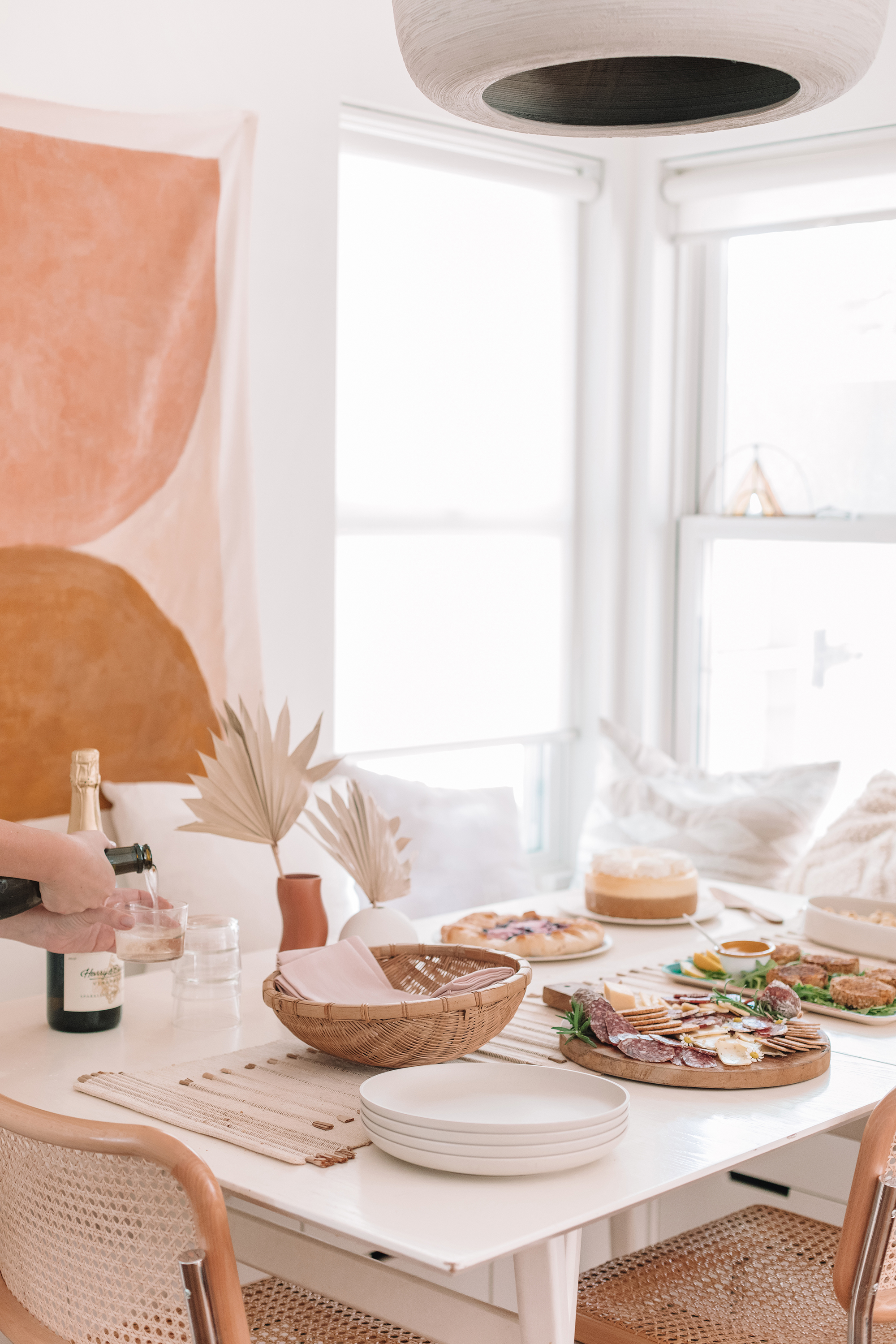 i served some popcorn and pistachios on the floor for movie snacks, and setup the living room area with basically every pillow i own and some cozy throw blankets. if you're lacking on seating, this is the easiest way to create it– but also bring in some actual chairs for those people who hate floor seating. i like to display all the food on the table or counter for when guests first arrive, but once the movie starts– move the easiest stuff to pick at over for easier access like the charcuterie board, and desserts over to the coffee table.
also this might be instinctual for everyone, but for a movie night, i will always try to use all non-breakable dishware! pretty much all my serving platters and plates are bamboo. if you're a worrier like me, that makes it a lot less stressful (also put coasters everywhere and people will use them!)