5 chic ways to display your kids art

i've been meaning to do this post for a while now because we probably all have soooo much kid art and no clue what to do with it– so i compiled a bunch of different ideas for ways to display them around your house!

compile into a book
i just created a photo book of all my favorite pieces of arlos and i am obsessed with how it turned out. i did a lay flat style so that its really easy to page through and looks so good on our coffee table. now my goal is to make one every year for him!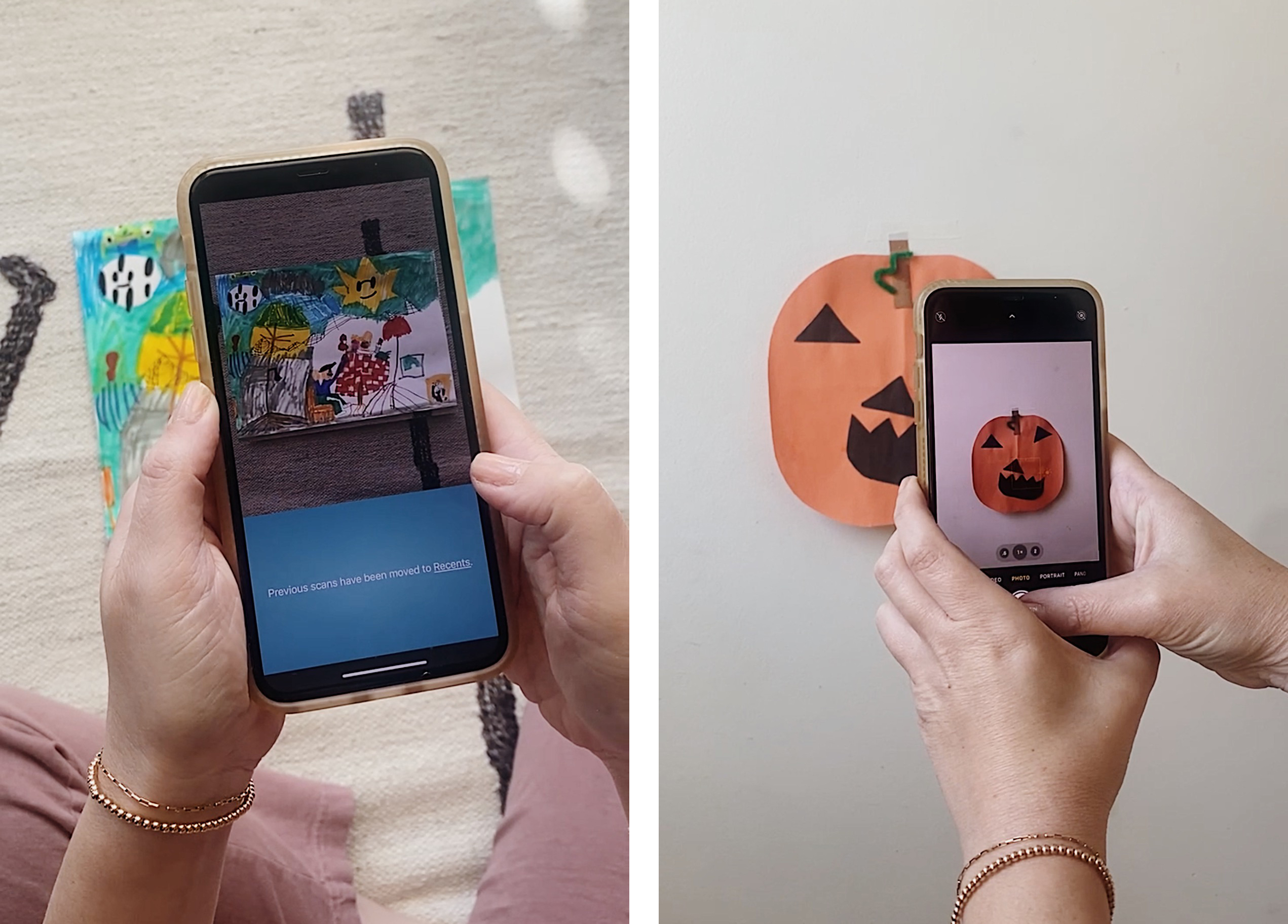 i scanned most of the art using the app "scannable by evernote" and the rest of the art, i taped onto a clean wall and took a photo of each. not the least time consuming process but i'm so happy that i did it.
i printed ours from mixbook and have a code if you want to make one yourself, use code MOLLYM50 for 50% off till 2023.
and if you don't have the time to compile and do the book yourself, you can use this company to do it for you!
---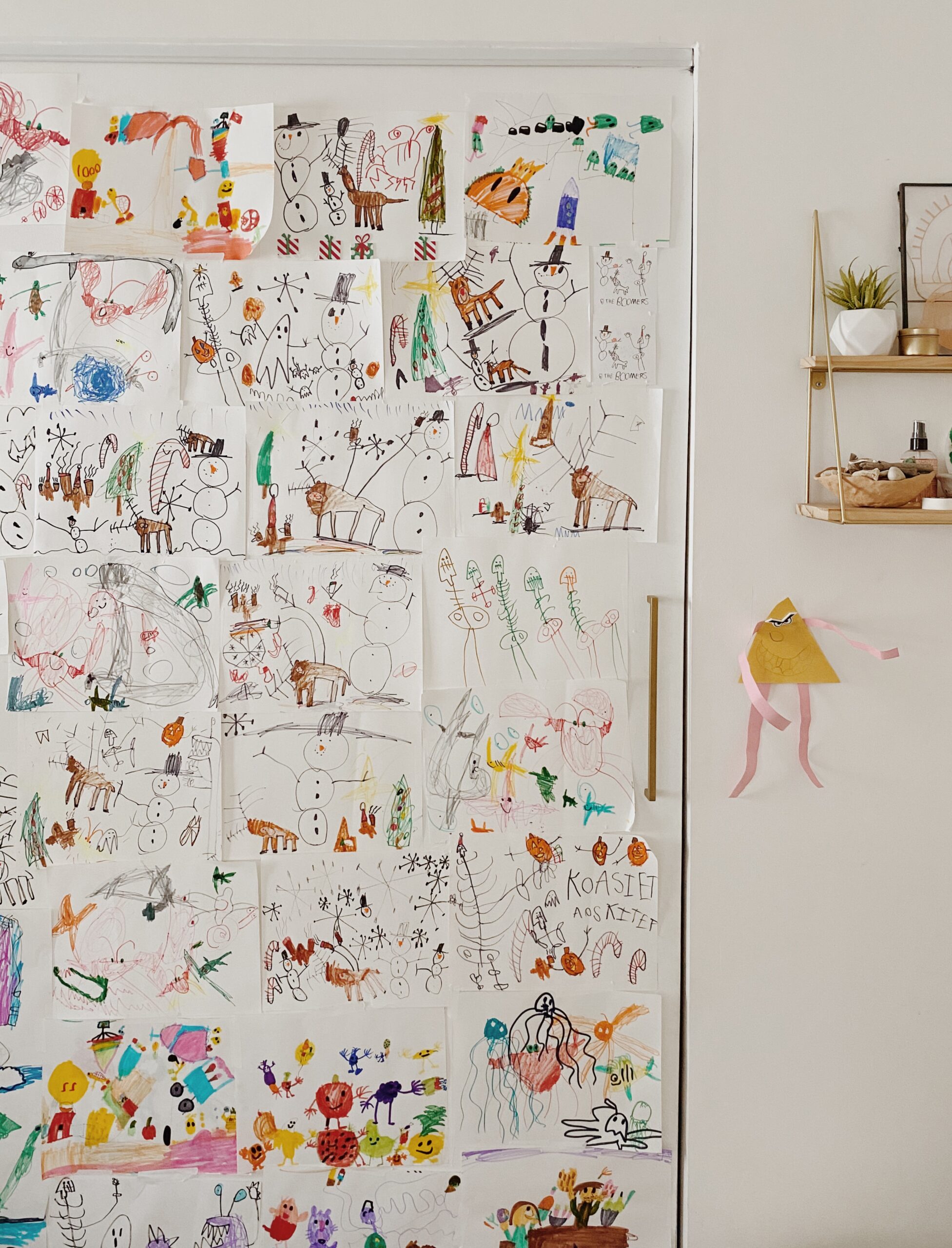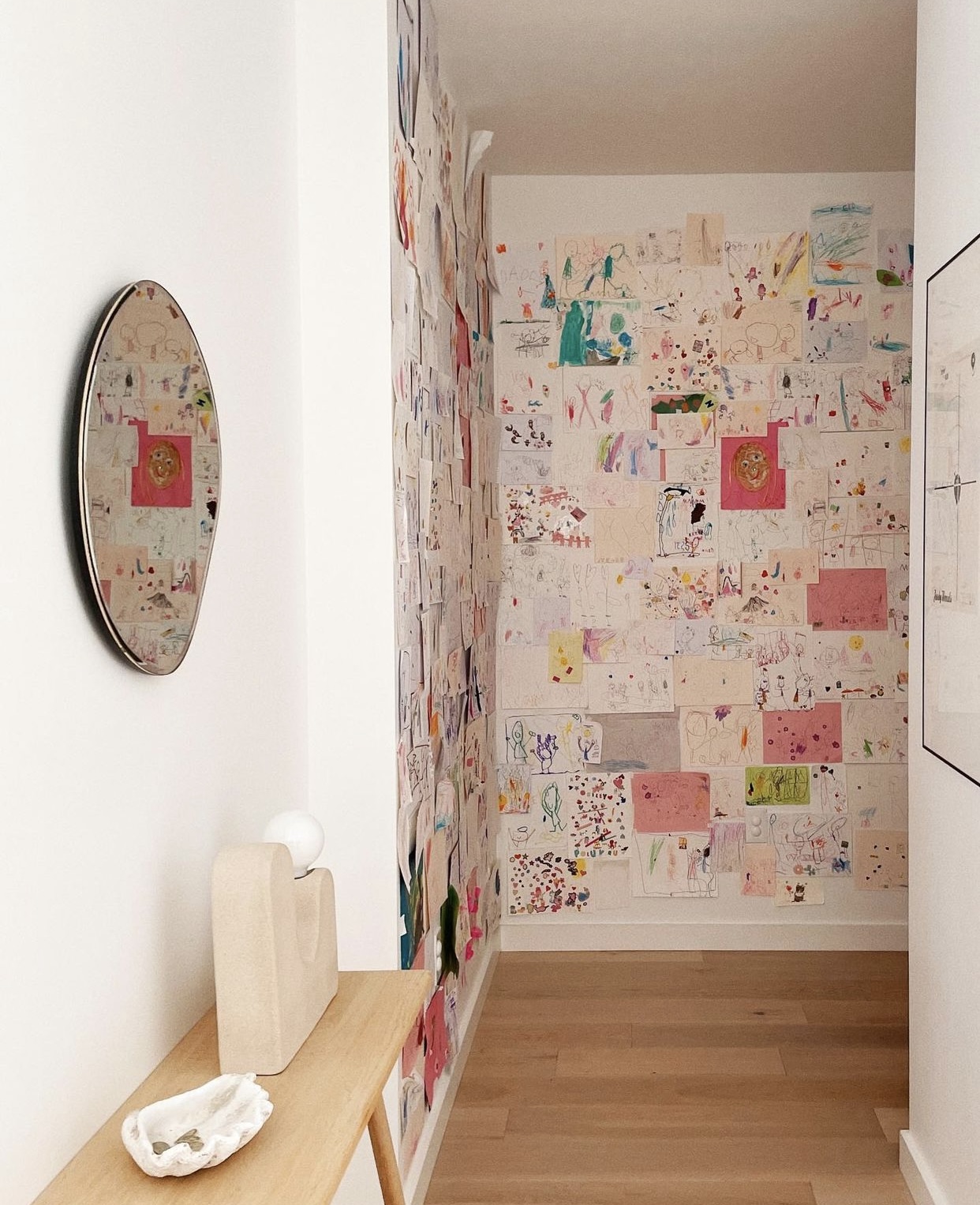 a blank wall/closet door gallery wall
we also have a giant "exhibition" in arlo's room of all his favorite art. on his big white closet doors, i just tape each piece up with white washi tape (so that the tape can be removed later and the art can stay safe). this looks so cute in lauren wells's hallway above, its kind of like one of a kind wallpaper.
---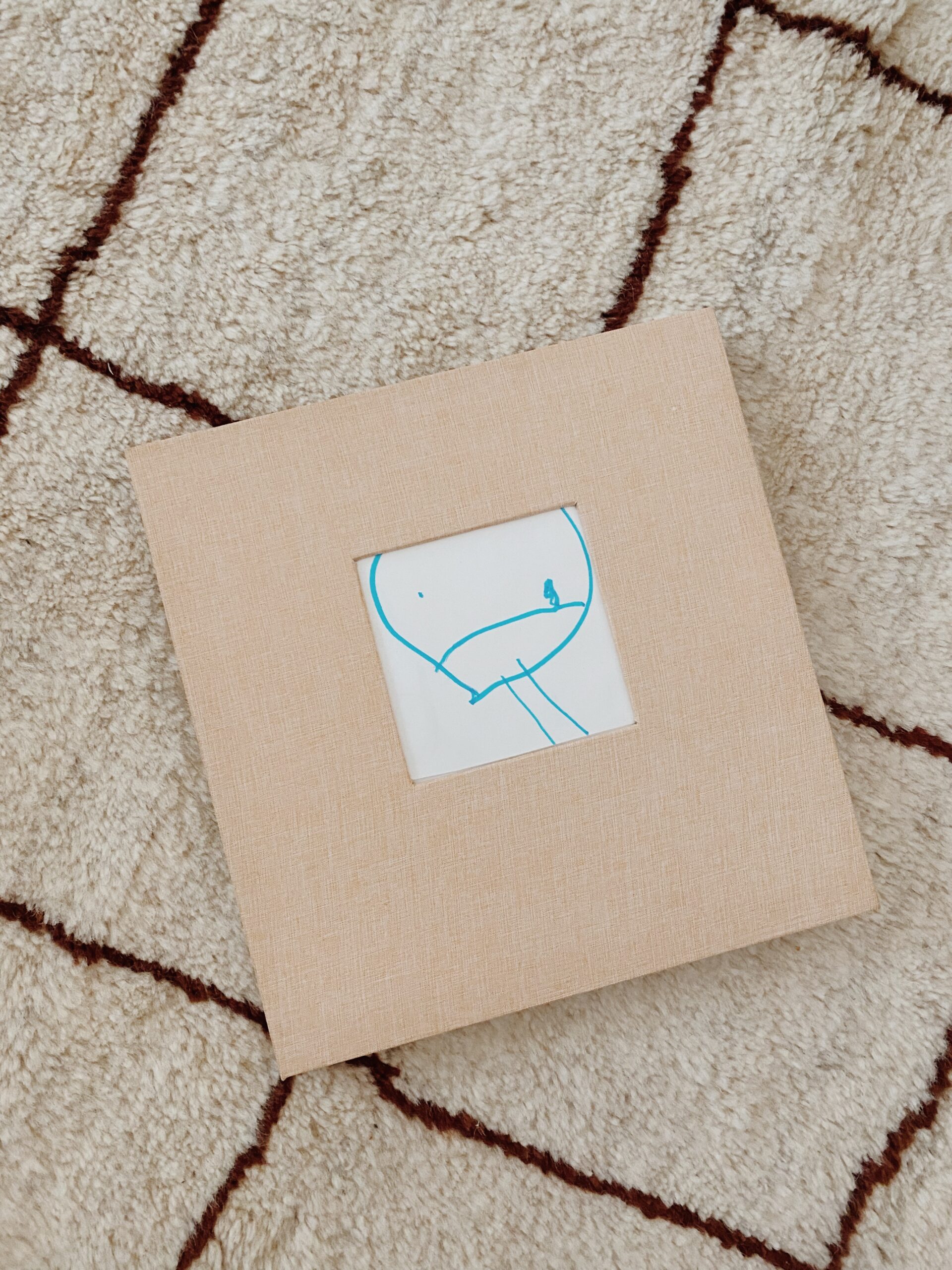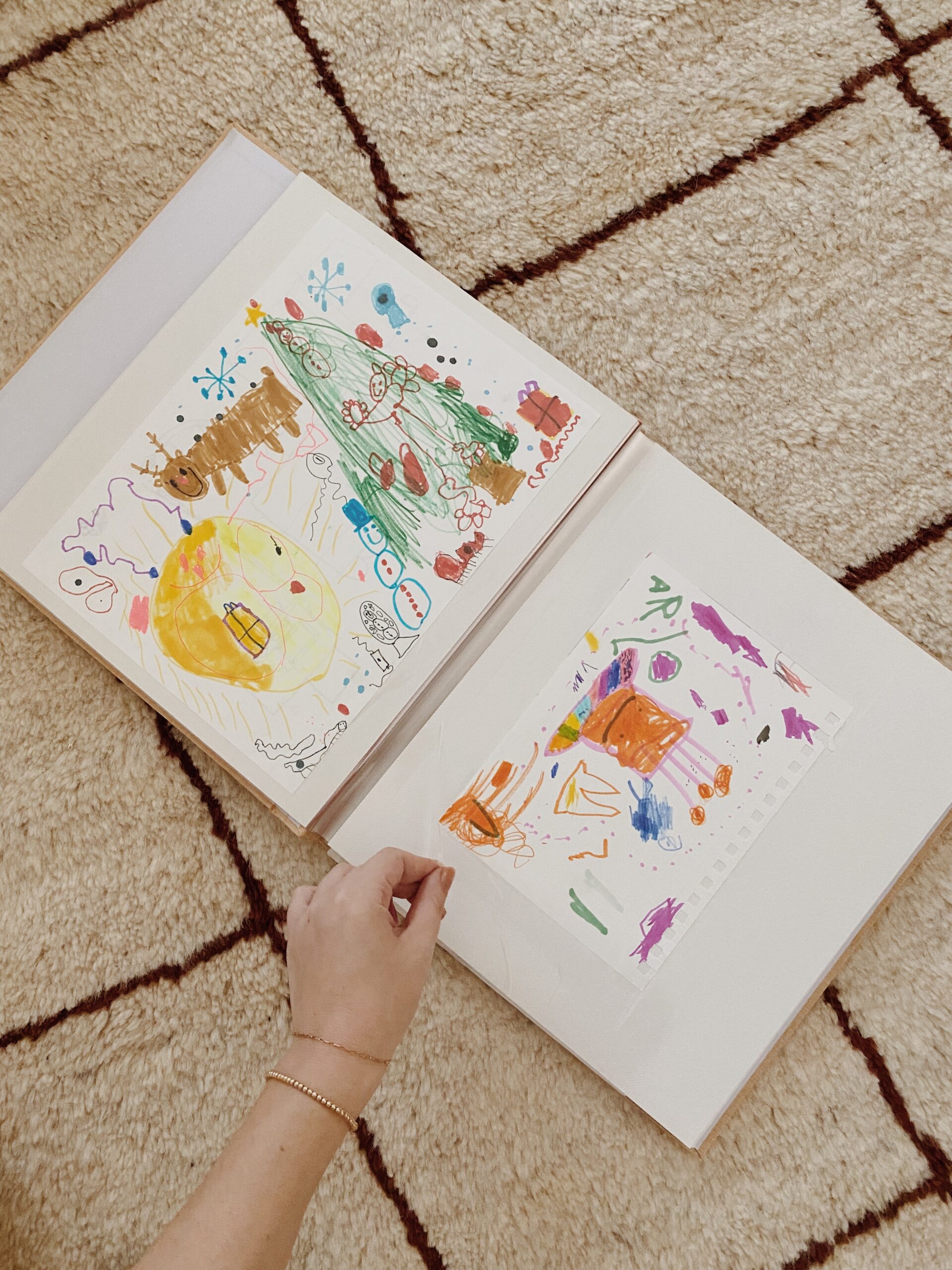 a scrapbook with sticky pages
if you don't want to spend the money on a custom photo book, a beautiful linen scrapbook is a really easy solution too!! i like the sticky pages because you can easily swap out art and fit any size art you may want to use. and this also looks really good on your coffee table or bookshelves!!
---

a "dangling" type display
if you have some free horizontal wall space, this is a really easy and usually inexpensive way to display and easily swap out art and we couldn't come up with another term besides dangling.
the one above is a cute simple diy by design improvised using rope and clothespins that her kids painted themselves!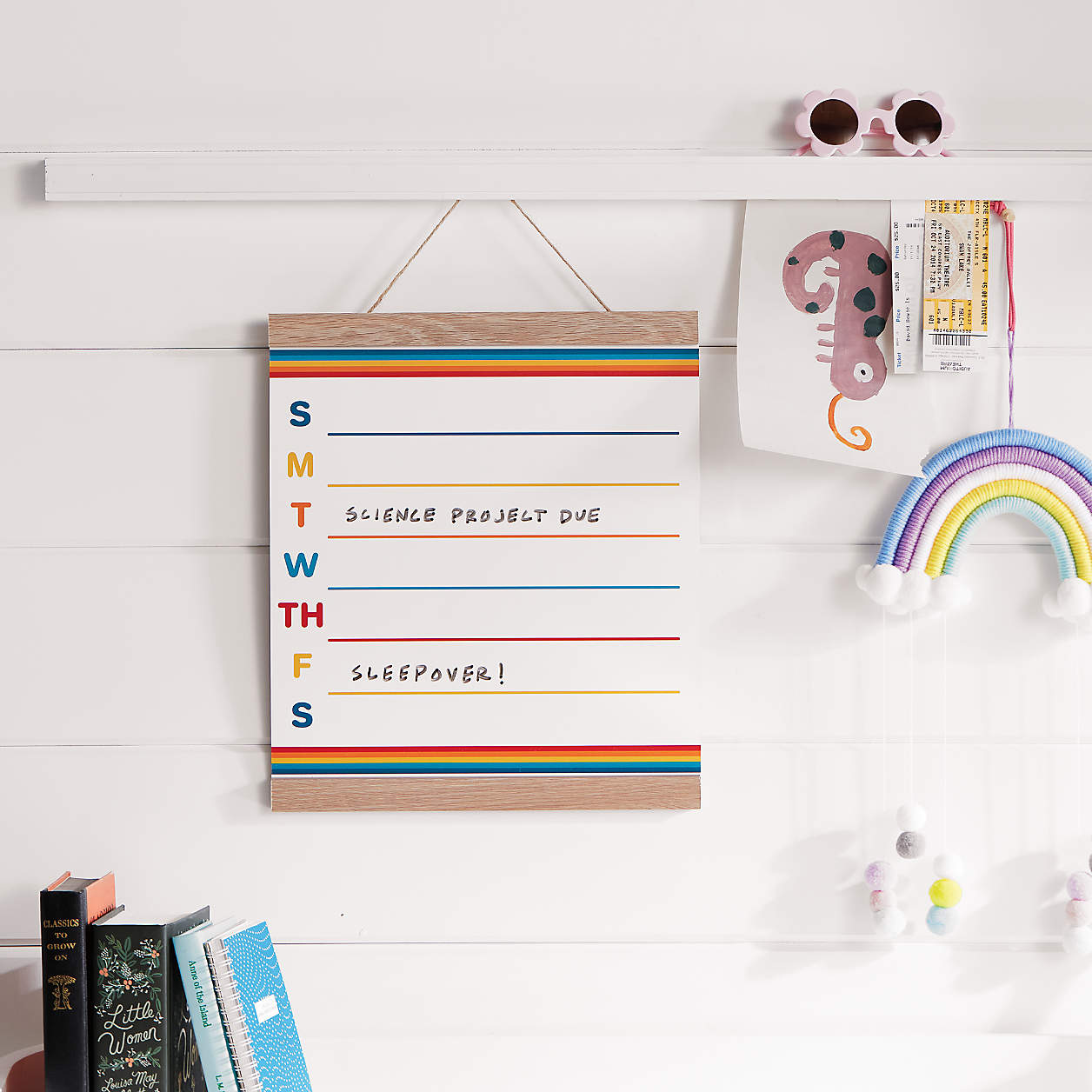 this is a cute easy to use rail option ($45)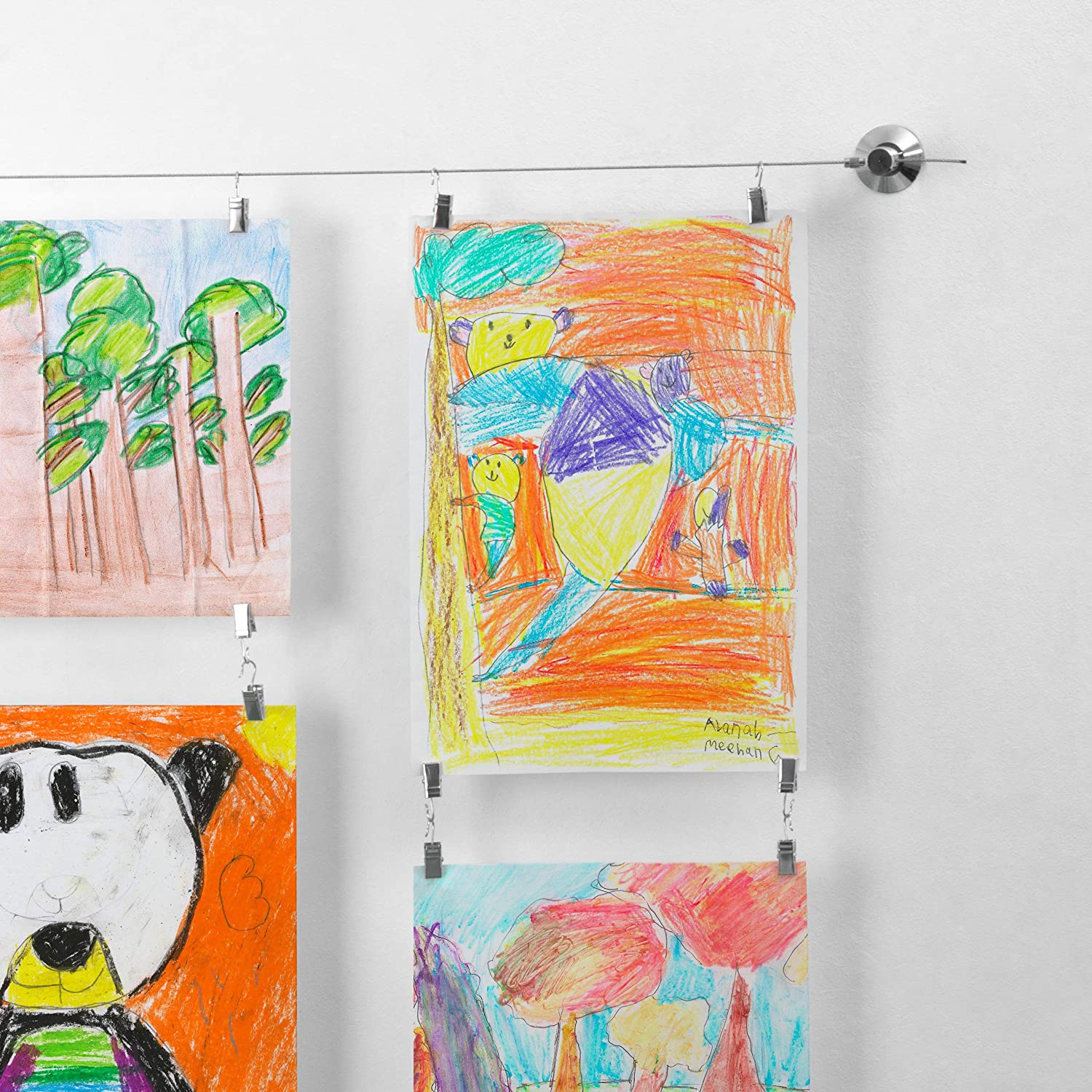 and a cute clip and tension rod option here ($35)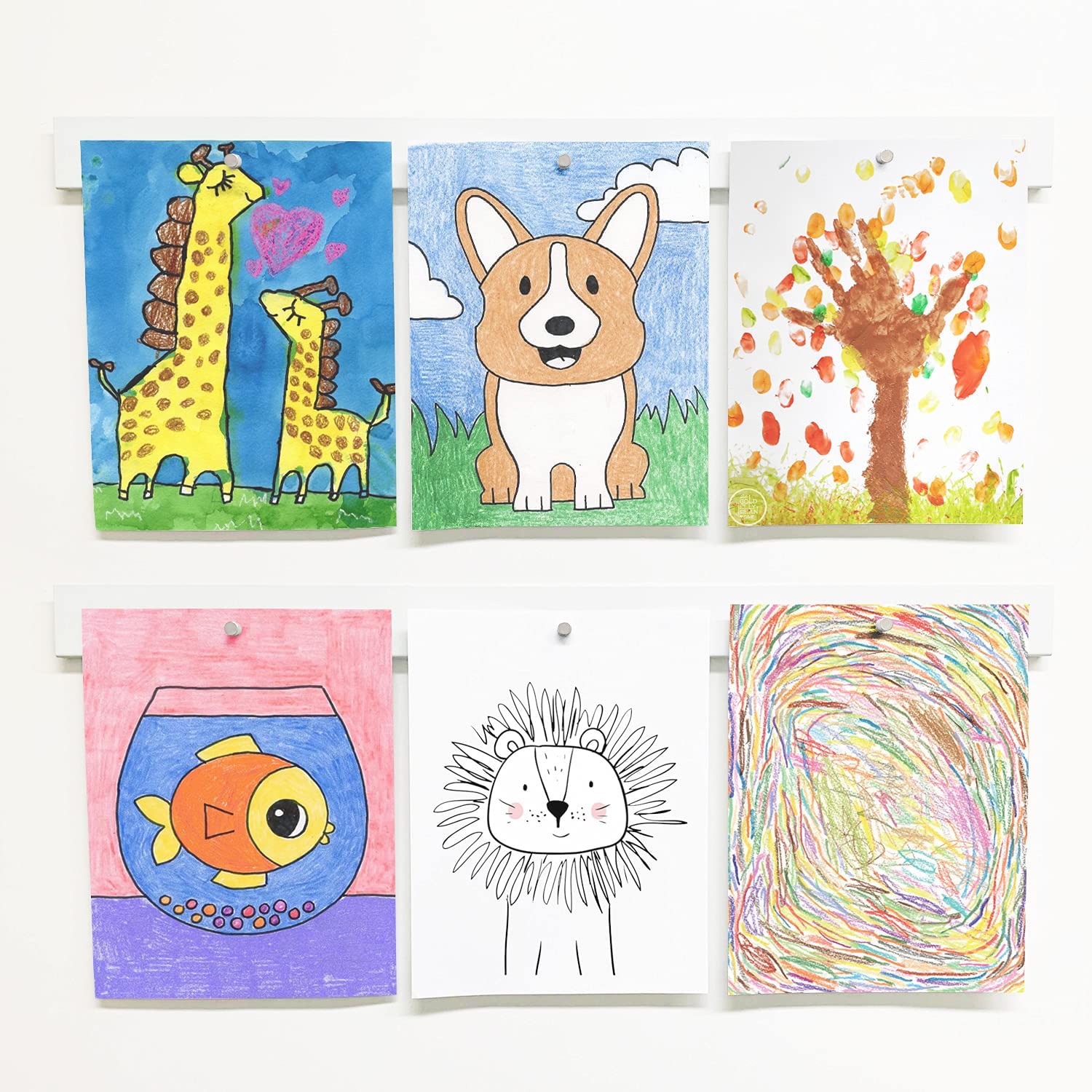 this magnetic bar is so nice and simple and comes in a 2 pack! ($35)
---

interchangeable frames
any wall, big or small– where you could setup a little rotating gallery wall is so cute and modern. the one above is a diy by a beautiful mess but i'm linking to some below you can buy.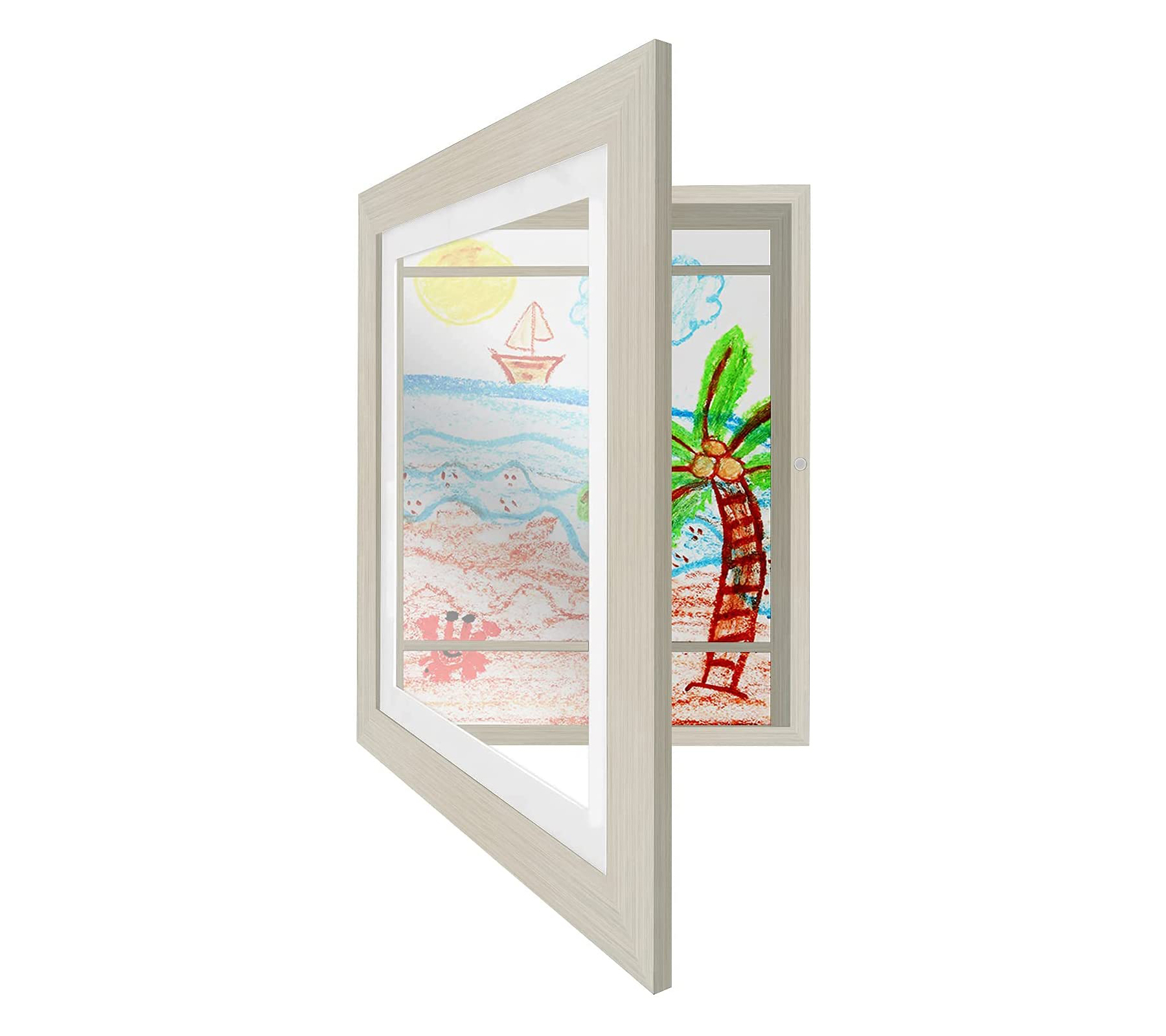 this frame opens like a door and is so easy to swap out (and comes in other colors) ($25)
another cute option to just slide the art right in ($35)
---
and i'm gonna do a follow up post with cute ways to have your kids art printed on different things tomorrow! stay tuned.