how to dress up a frozen burrito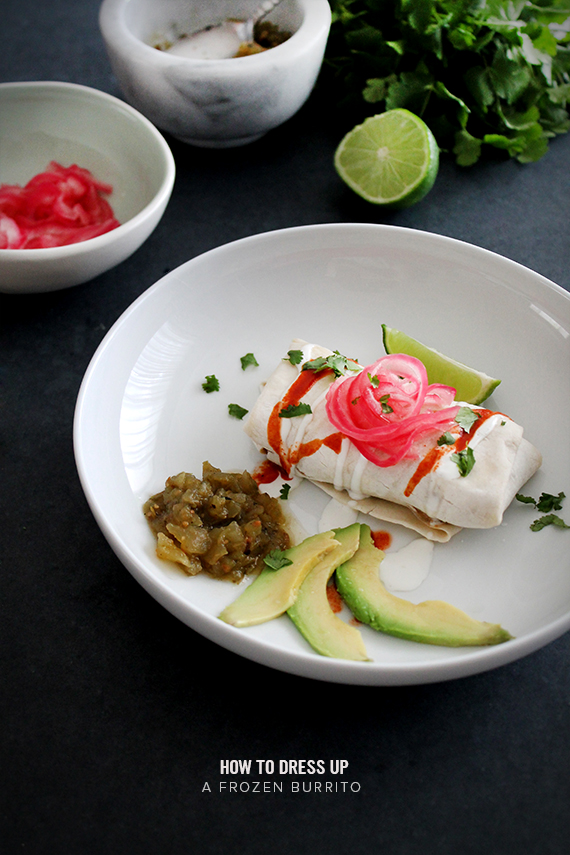 so right now you might be thinking – um wtf is this post? well… i know right?
gideon and i eat a lot of burritos, we live near our all time favorite burrito from tacos arizas (it's custom and on the DL. i'll share someday), and about a dozen other taco places. but we're also not rich so we eat frozen food.
i've always had a soft spot frozen burritos, maybe it's because i smoked a lot of pot in high school, maybe it's because they're actually pretty decent tasting. we buy them in their full boxes at the grocery store. tina's beef & bean/green chili is my favorite (can you believe tina's didn't even sponsor this post?!)
now, i am ok with a frozen burrito on it's own, but with the right accoutrement – frozen burritos rule. so here's how we fancy our frozen burritos up!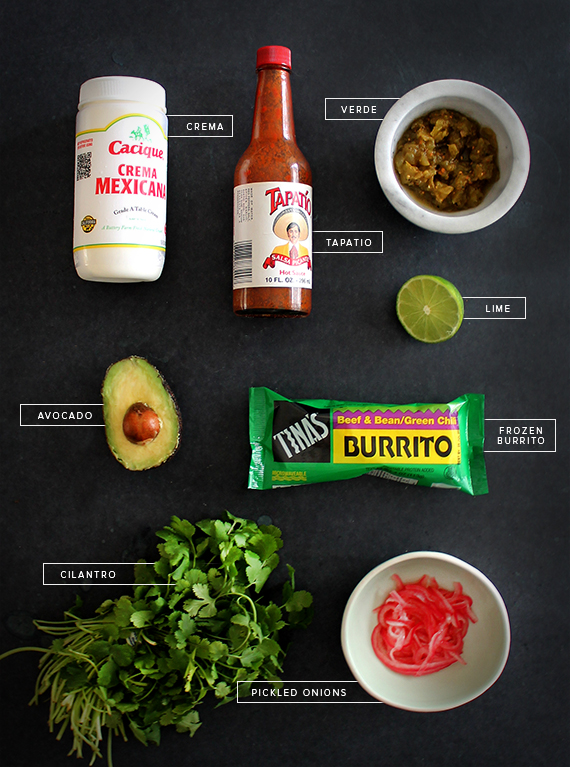 ingredients
frozen burrito of your choice
crema (or sour cream)
tapatio
salsa verde
lime
avocado
cilantro
pickled onions (here's a recipe that we've used)
tortilla chips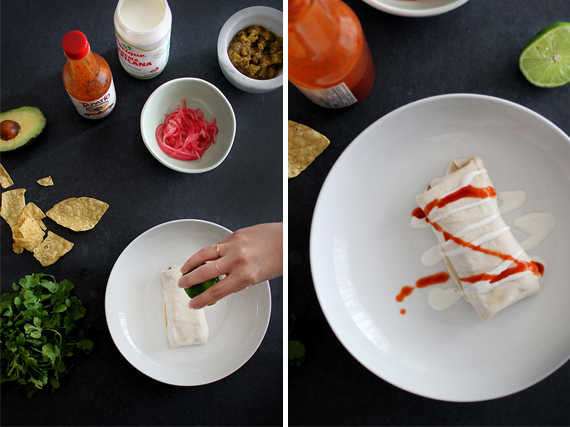 directions
step one : after your burrito comes out of the microwave, liberally squeeze lime all over it.
step two : spoon on your crema, drizzle on the tapatio.
step three : add your garnishes. salsa verde, a few slices of avocado, chopped cilantro, and a pile of pickled onions. i also always squeeze MORE lime on top and add in some tortilla chips to add crunch.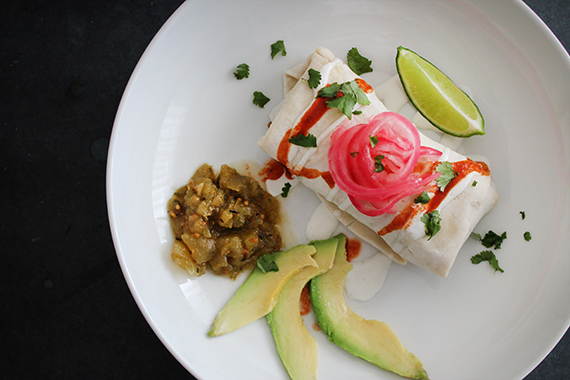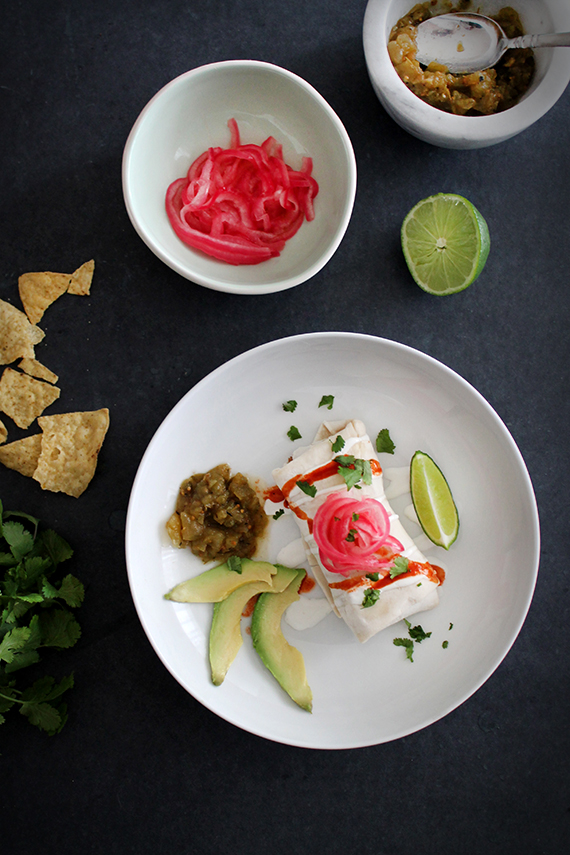 now go eat one and report back!