what to watch for halloween on netflix
happy halloween! if you're staying in and watching a movie — i've collected some of my favorites that are streaming on netflix instant. get some candy and do a movie marathon why doncha.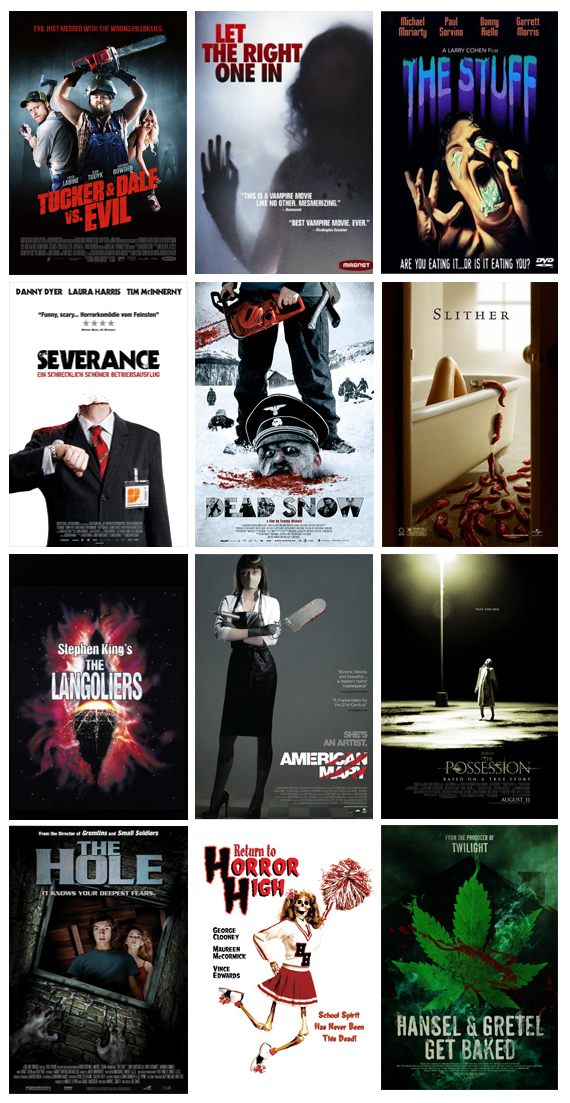 tucker and dale vs evil a really good horror comedy hybrid — if you like shaun of the dead you'll like this.
let the right one in a swedish horror / romance about a young vampire
the stuff one of my favorite bad 80s horror movies, if you like campy ones — it's a great one.
severance a british slasher / comedy about a company retreat getting attacked by killers
dead snow yet ANOTHER horror comedy – this is a norwegian movie about zombie nazis.
slither one of my favorites, it's about these alien slugs that turn people into zombies. and it stars nathan fillion who i really like looking at.
the langoliers a lot less scary than most of these, and a lot weirder — this was a stephen king miniseries so it's 3 hours and it has the weirdest diction and sayings you'll ever hear. watch with subtitles and try to accept the worst CGI monsters for what they are. awesome.
american mary it's about a girl trying to get through med school by becoming an underground plastic surgeon doing weird illegal procedures
the possession apparently people didn't like this, but we did. like most exorcism movies but it's the first one i've seen with jews instead of priests. and matisyahu.
the hole i recommend this one for the timid people who don't like slashers, it's about kids who find a hole in their basement that contains their deepest fears.
return to horror high another one of my favorite 80s b-movies, and it's got maureen mccormick and a young george clooney!
hansel & gretel get baked i was turned off by the name of this, but it was actually pretty entertaining. post tons of surgery lara flynn boyle plays the witch, which is fun / uncomfortable to watch.