hope you had a fun halloween! i'll be posting my costume later, which believe it or not — was not part of my many weeks of costume ideas. (or you can just see it on my instagram)
more importantly… i'm cold!! now that it's gotten just a little colder in la — our apartment is freezing so i've been bundled up for weeks. today's wish list is all about cozy.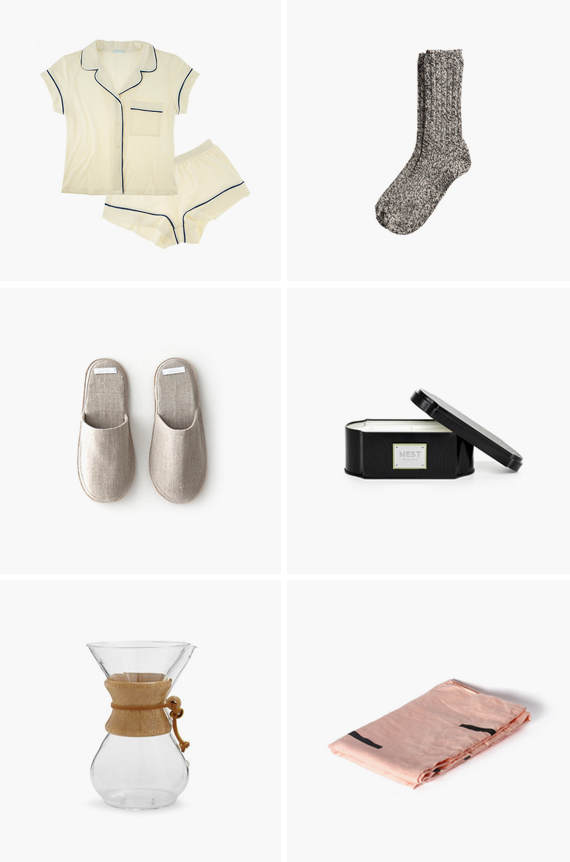 one . i've been wanting these giselle pajamas forever. maybe i should take the plunge this year.
two . from september to april, if i'm at home, i'm wearing big thick ragg socks. i took a lot of my dads.
three . these linen slippers are so handsome – i'd probably leave the house wearing them.
four . i'm very into the three wick candles, that's like 300% more candle. and i love the black tin.
five . i've always wanted a chemex coffee maker. it's the most fancy way to make coffee ever, right?
six . loving the simple pattern on this peach linen throw. i want to bundle up in it and not move.