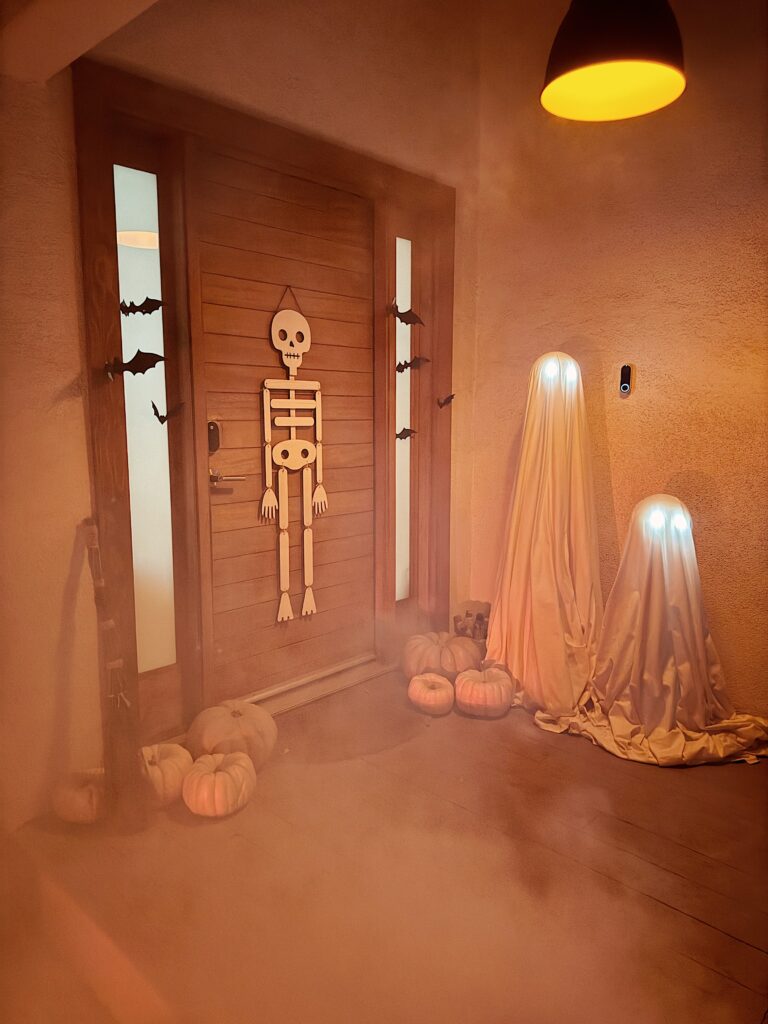 we went harder in the front yard than we have ever this year– because every year older that arlo becomes the more he wants our house to look like spooky houses we go visit haha.
these diy glowing ghosts are living outside and totally setting the spooky vibe with their lit eyes.
it's sold out AGAIN at the moment, but keep checking– i'll be sure to update on instagram when it's back like i always do.
these might not stay up outside, but so far they have. i'm assuming the sticky backing they came with works best on glass.
this also totally sets the vibe. it's annoying that you have to do it manually, but anything under $50 will be that way. ours comes with a remote that changes the color too.
this is super effective, i can't believe i've never gotten one of these before! i swapped out our normal bulb and replaced with this one and it looks like a spooky candle is lighting our porch.
i got a bunch of the beigey fairytale pumpkins from vons, but they also have them at trader joes. i linked to some faux ones below as well, we haven't carved pumpkins yet this year!