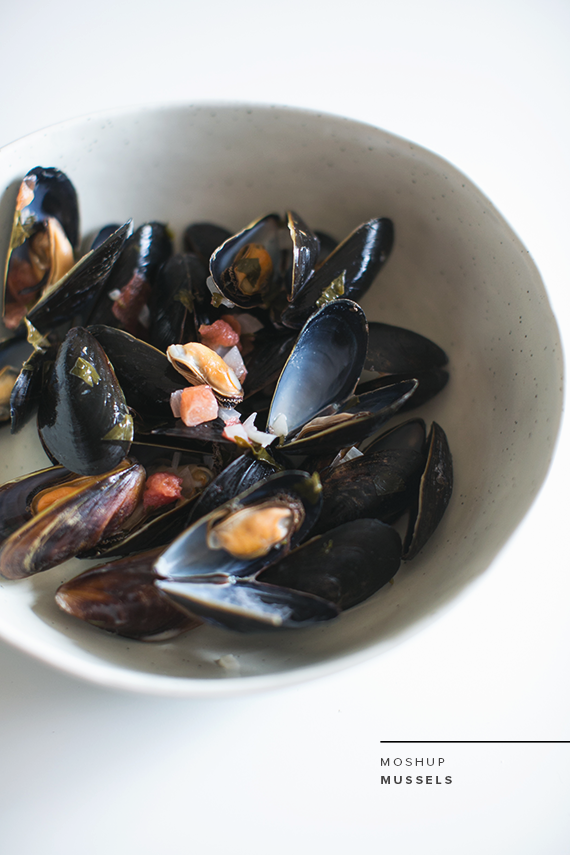 as i said two weeks ago – i love this super easy mussels recipe. now i realized i meant to post this BEFORE valentines day and time got away from me and i'm super sorry ok? but it's ok because mussels are easy enough, you can make them WHENEVER. like for real — it takes 20 minutes and you got yourself a delish + romantic dinner.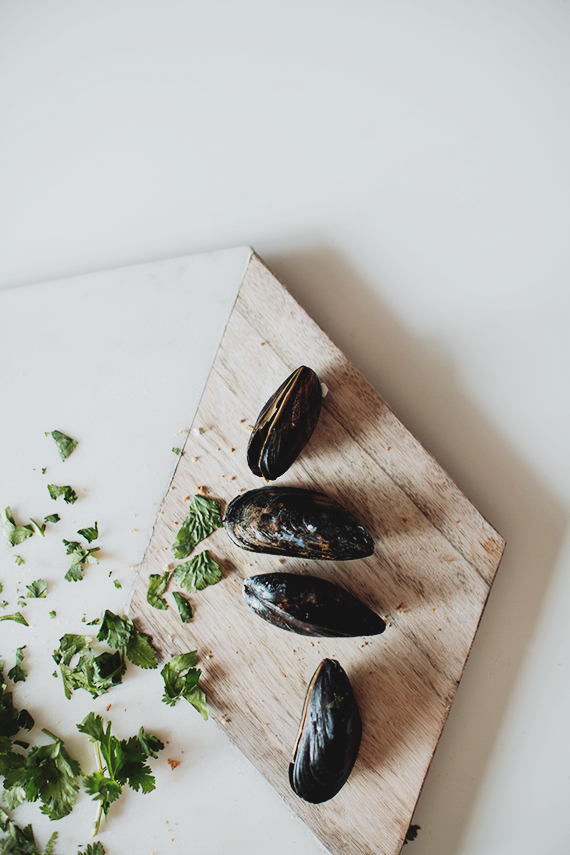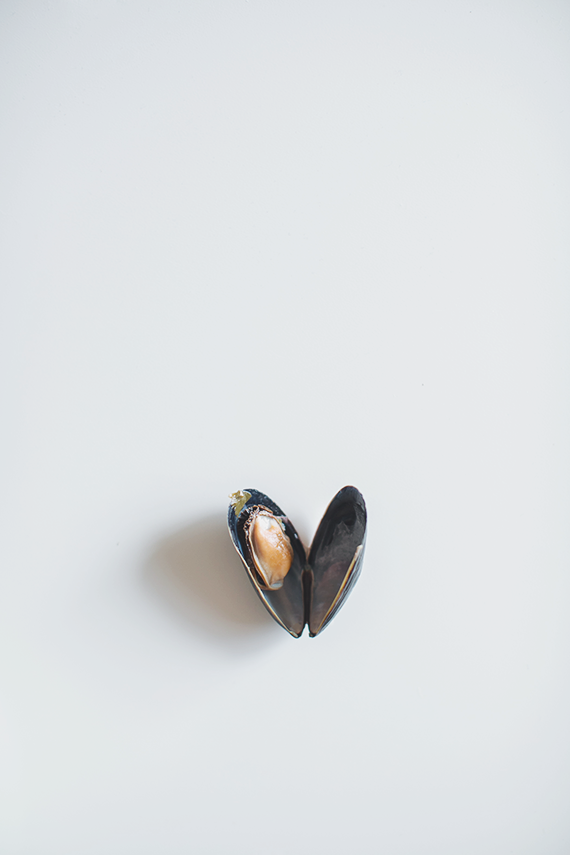 MOSHUP MUSSELS
adapted from potluck at midnight farm *, serves 2
( * a really good martha's vineyard cookbook that i sadly don't see for sale online )
INGREDIENTS
1 LB MUSSELS (TRY TO BUY THEM DEBEARDED) 
1 CUP WHITE WINE
1/4 CUP CHOPPED TOMATOES
1/4 CUP CHOPPED SHALLOTS
3/8 CUP COARSELY CHOPPED CILANTRO
1 TSP HOT SAUCE
1/4 CUP HEAVY CREAM
2 TB UNSALTED BUTTER
FRESHLY GROUND PEPPER
1 LOAF CRUSTY BREAD
01. scrub + debeard your mussels if necessary.
02. combine the wine, tomatoes, shallots, half of the cilantro, the hot sauce, and heavy cream in a large pot. bring the ingredients to a boil. cook and stir for 2 minutes.
03. add the mussels and turn the heat down to a simmer. cover the pot and cook for 5 – 10 minutes, until all the mussels have opened. remove the mussels from the pot with a slotted spoon.
04. simmer down the cooking liquid until it's reduced by about a cup, this takes another 5 – 10 minutes. add the butter, stirring gently. turn off the heat and add pepper.
05. pour the sauce over the mussels, sprinkle with remaining cilantro and serve asap.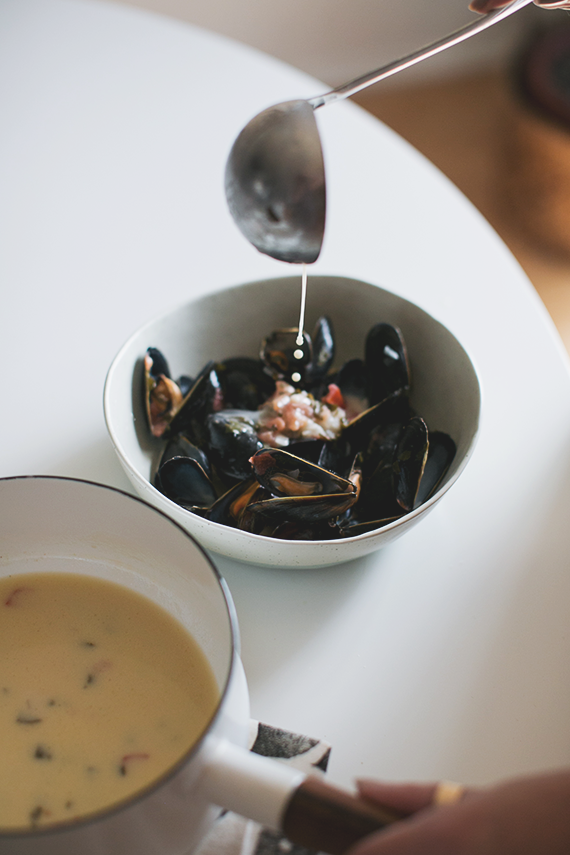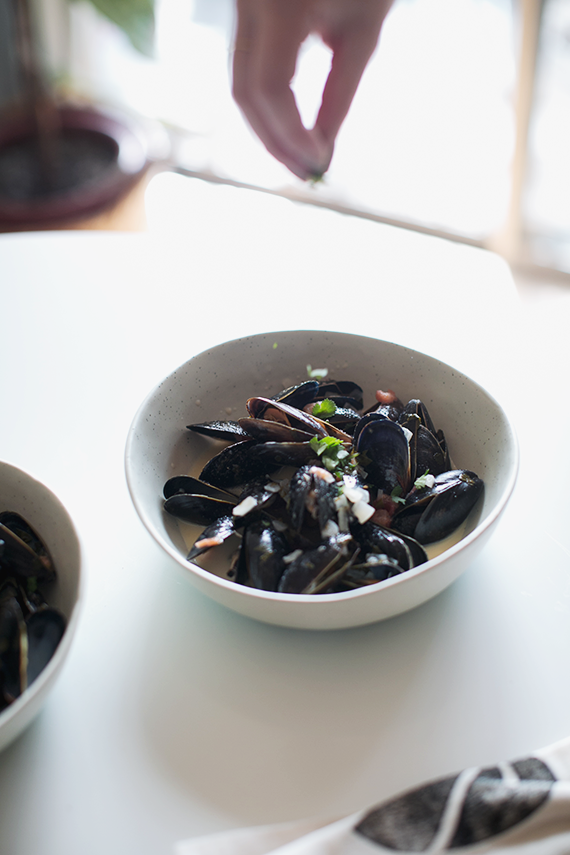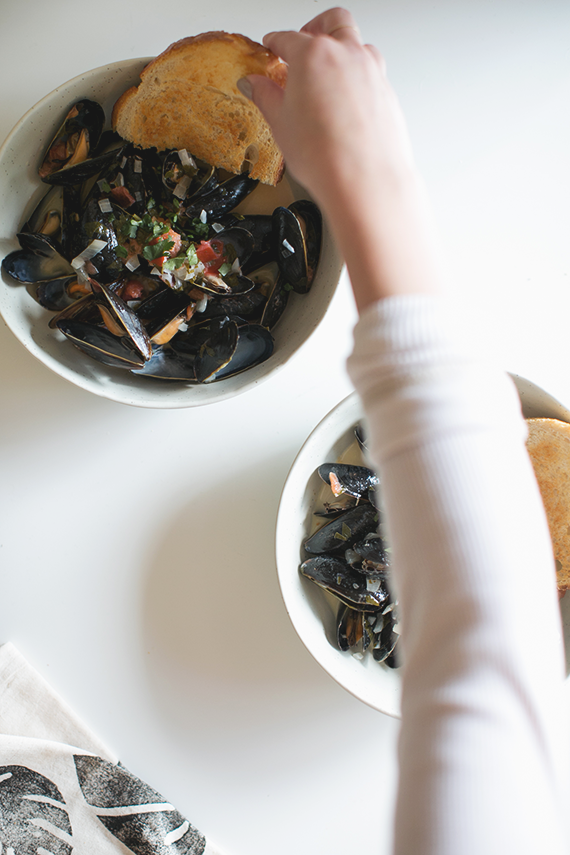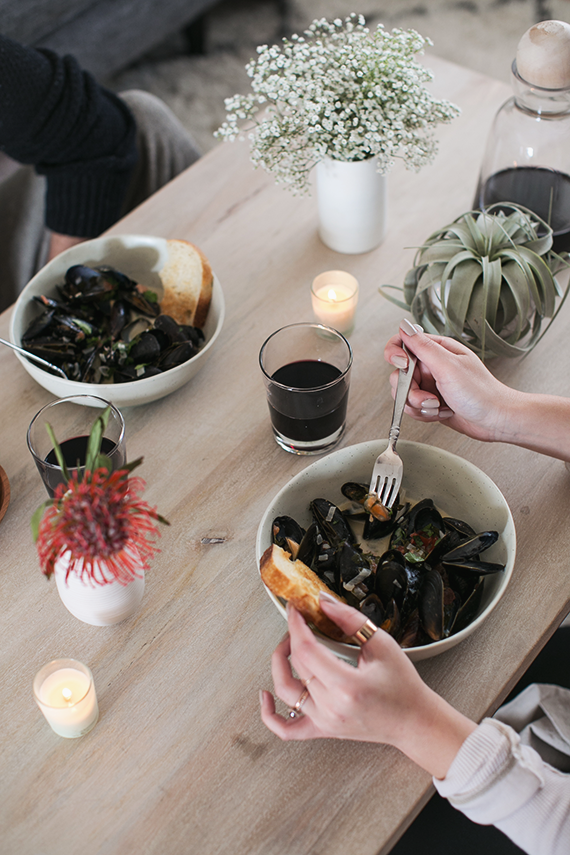 ps. DO not forget the bread. you might wanna try letting an extra piece soak in the sauce while you eat the other bread because it's sooooo good all soaked up in the sauce.