spice drawer organization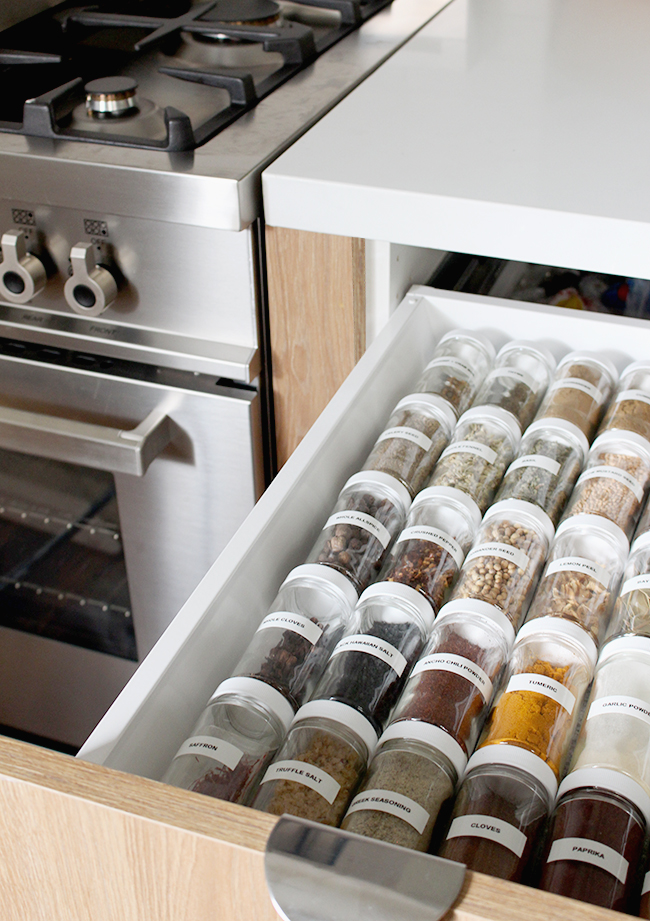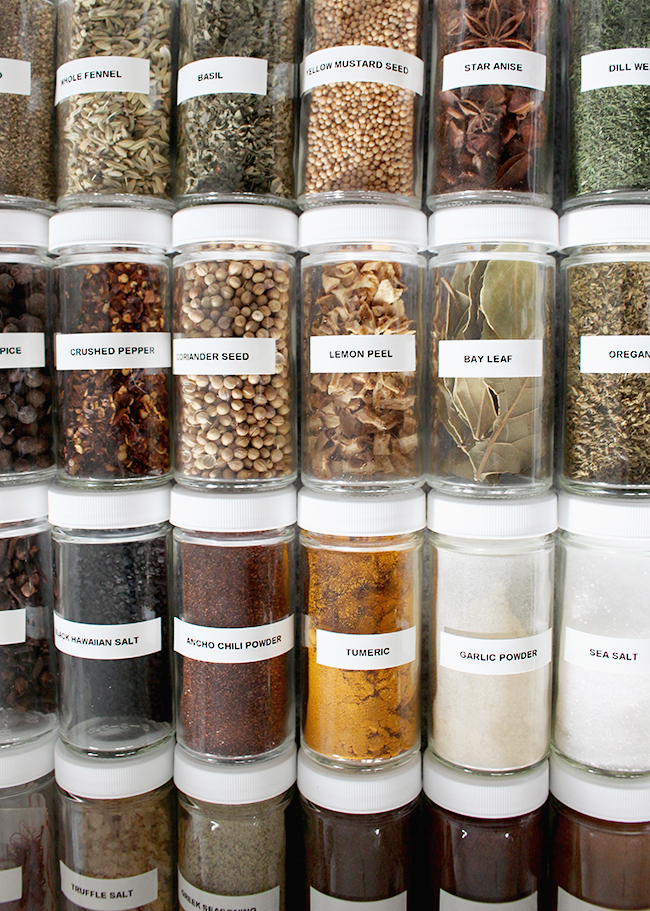 i have always fantasized about having organized spices, and i'm so happy i made those dreams come true. we installed a small drawer next to our stove and i just took a few hours to transfer all our miscellaneous spices into matching containers. so worth it.
and because our spices have always been a disaster, i've never really been able to take inventory and remember what we had — so we had a bunch of multiples of things too. NOT ANYMORE NOPE.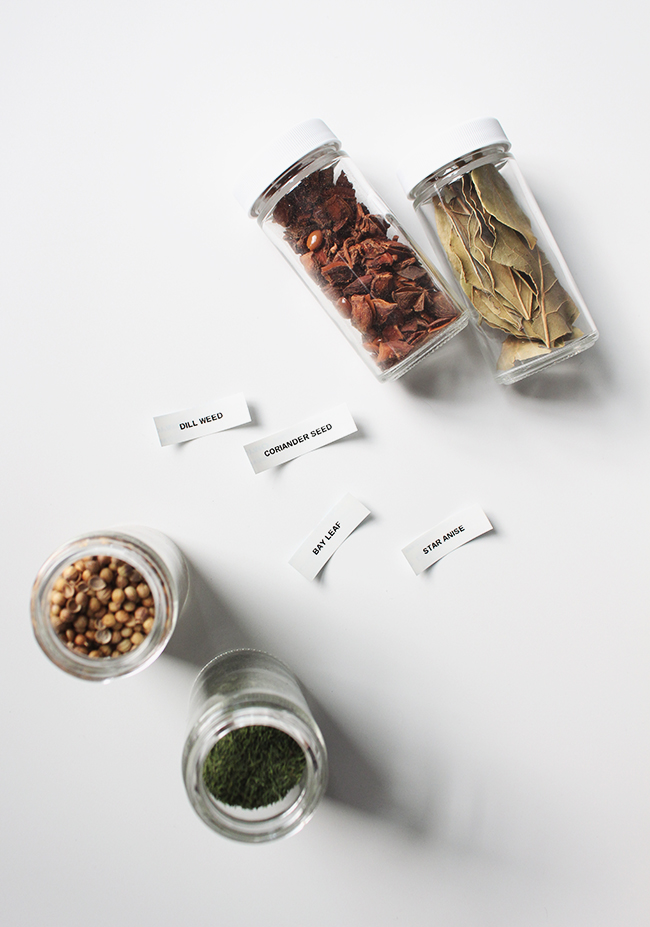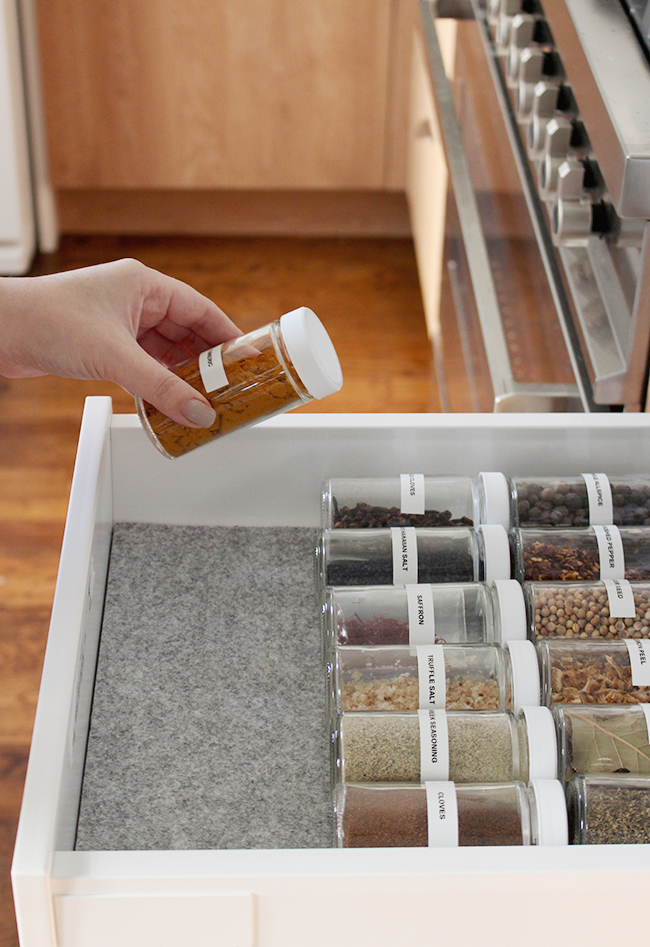 first, i used this ikea felt drawer liner to try to keep the spices in their place — it's super easy because it has a grid on the back to help cut to size. then i turned on howard stern and transferred allllll of the spices. this long and boring process helped me minimize what we've acquired over the years — so i got rid of all the spices that expired like 7 years ago.
then i sat on a comfortable chair and labeled every single jar. i got a new label maker because i wanted to have one that makes simple white labels (but i still love my other one), and this one has a digital screen which prevents typos and remembers what you typed in case it falls asleep. i tried to line up the labels with each other, but you can see some really don't.
then i texted lots of photos to gid to receive my praise. that's it!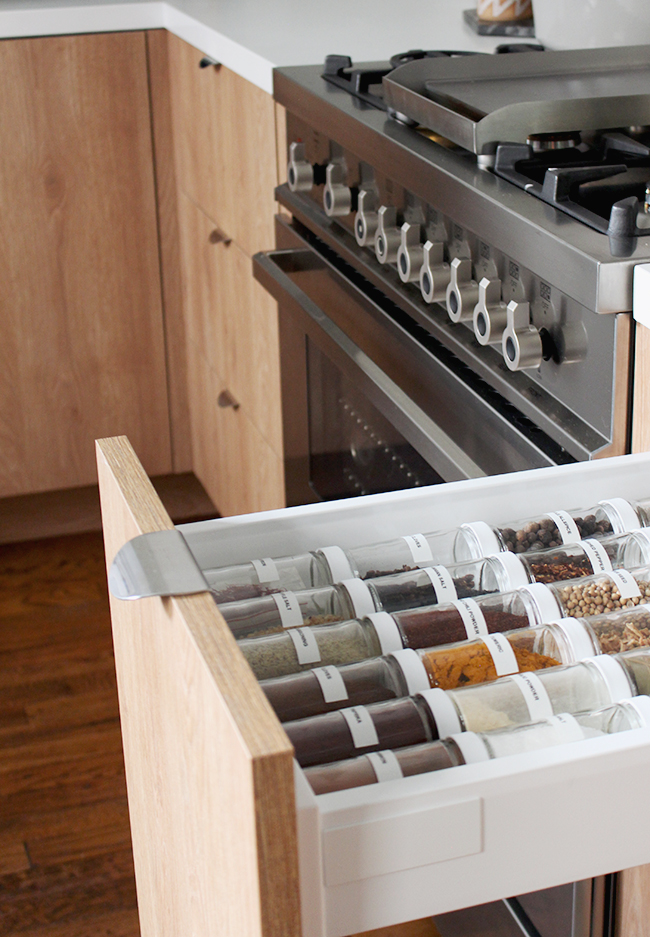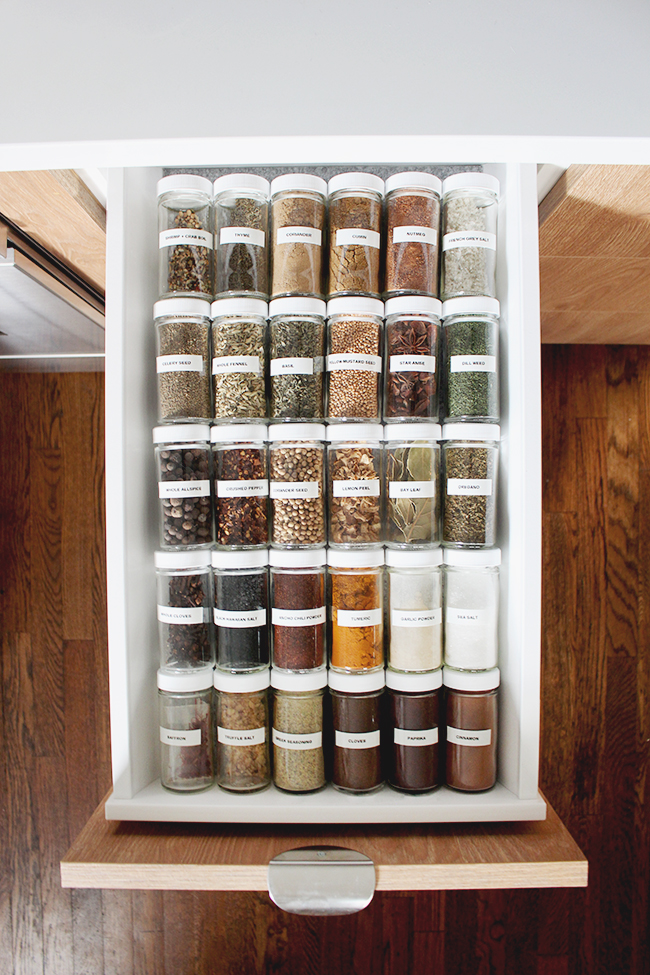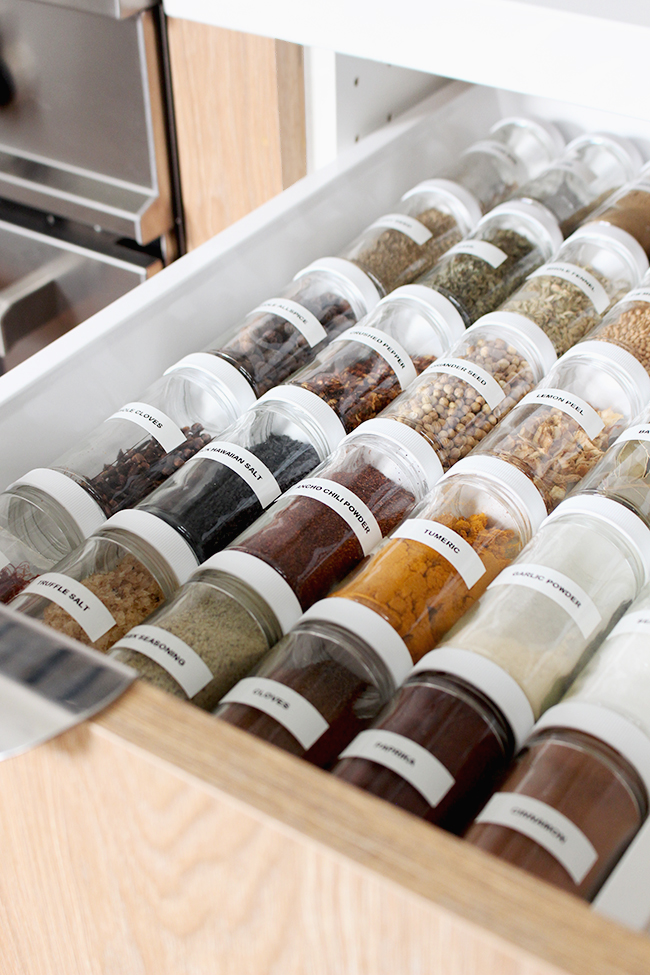 SOURCES