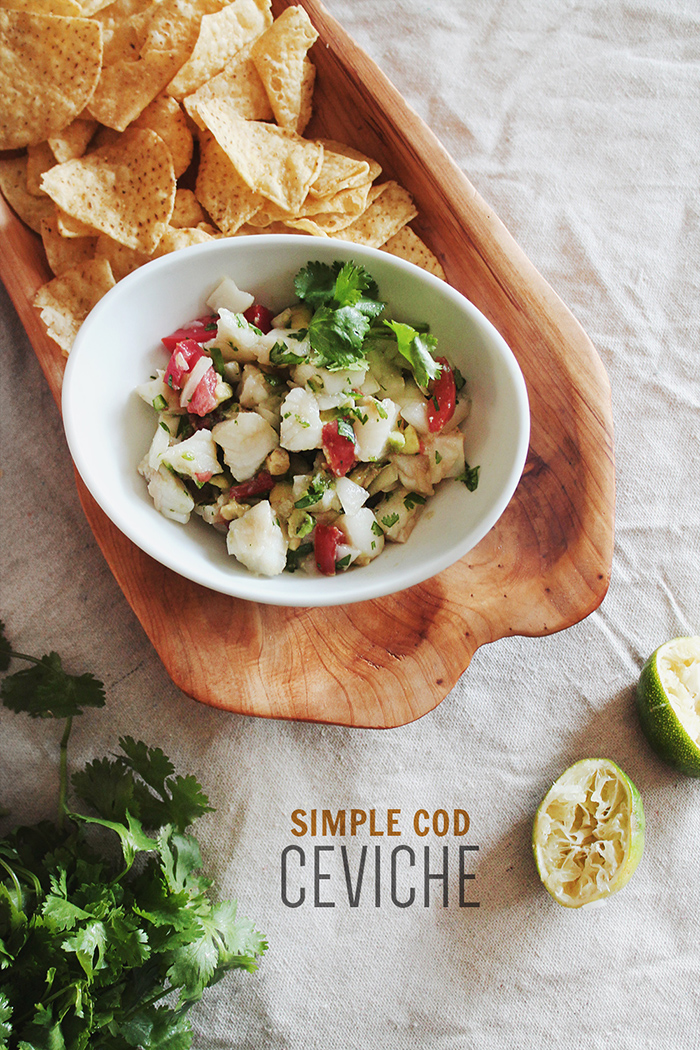 i crave ceviche pretty often around here. as i talk about frequently – i looove mexican food and i love fish so come on. also this is the easiest recipe to do ever because you basically chop some stuff and set a timer.
oh and squeeze 45 limes.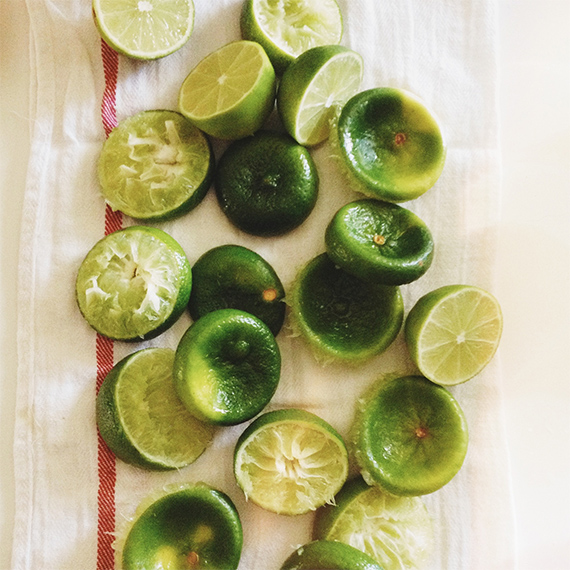 simple ceviche
adapted from rick bayless
you'll need
1 pound fresh, skinless fish, cut into 1/2-inch dice
1 1/2 cups fresh lime juice (he says 3 or 4, i say buy a dozen to make sure you have enough juice)
1 medium white onion, chopped into 1/2-inch pieces
2 medium-large tomatoes (about 1 pound), chopped into 1/2-inch pieces
fresh hot green chiles (2 to 3 serranos or 1 to 2 jalapeños), stemmed, seeded and finely chopped
1/3 cup chopped cilantro, plus a few leaves for garnish
1 to 2 tablespoons extra-virgin olive oil (optional)
salt
1/2 teaspoon sugar
1 large or 2 small ripe avocados, peeled, pitted and diced
tortilla chips for serving
directions
in a glass or stainless steel bowl, combine the fish, lime juice and onion. use enough juice to cover the fish and allow it to float freely; too little juice means unevenly "cooked" fish. cover and refrigerate for about 4 hours, until a cube of fish no longer looks raw when broken open. drain in a colander. (you can save a couple tablespoons if you like it a little juicy like i do and pour it back in once the other ingredients are in there)
in a large bowl, mix together the tomatoes, green chiles, cilantro and optional olive oil. stir in the fish and season with salt, about 1/2 teaspoon. add the sugar. cover and refrigerate if not serving immediately. just before serving, gently stir in the diced avocado. garnish the ceviche with cilantro leaves before serving.