i know i can't stop complaining about it being too hot here, but i think it's finally not too hot! actually it's been freezing cold in our apartment and we had to turn on our little space heaters. very exciting stuff going on over here. i'm spending the weekend doing some DIYs and i think we're going to make corn chowder and do karaoke.
hope you have a woooonderful weekend!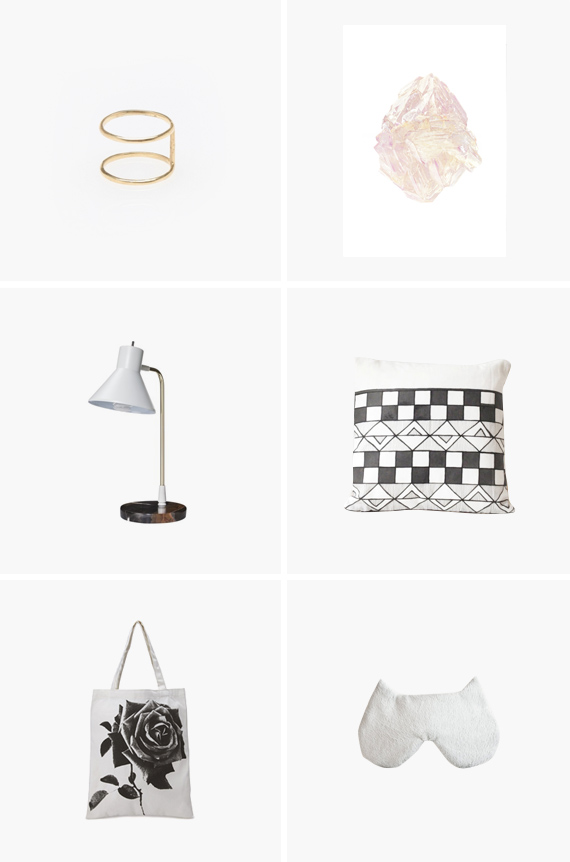 one . omg i want this ring. it looks like two rings and i want it right now.
two . i love the subtle colors on this pink rock art print by rk design
three . yet another target gem — this nate berkus lamp looks real fancy like.
four . the pattern on this hand drawn pillow is really well done
five . if it's a black flower, it's less girly right? this tote is so cute and it's under $4.
six . a sleep mask that looks like a cat? omg. my cats could mistake me for a cat and i'd be too happy about that.