printable texty valentines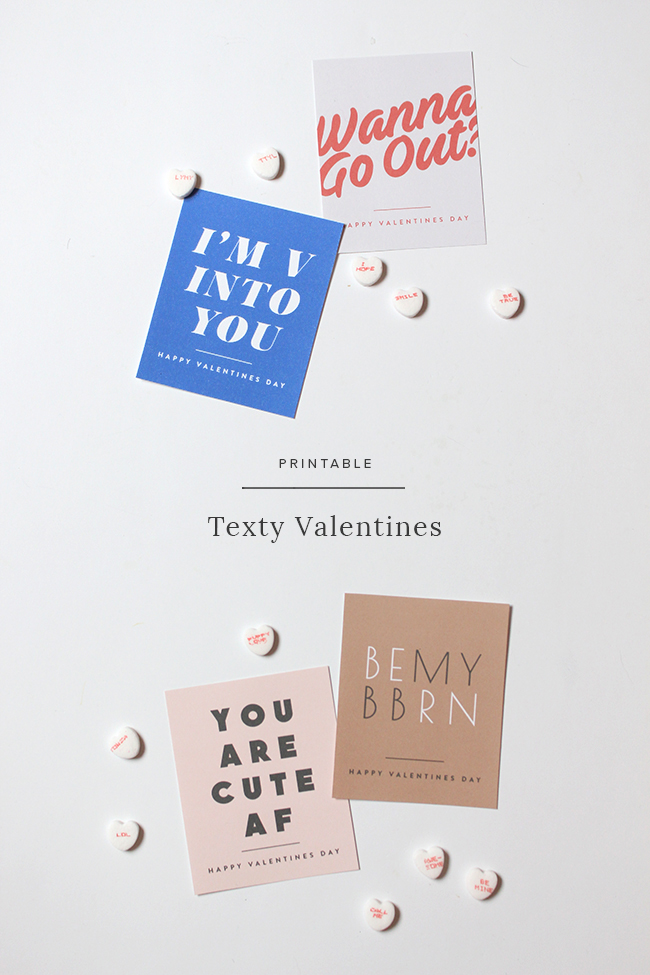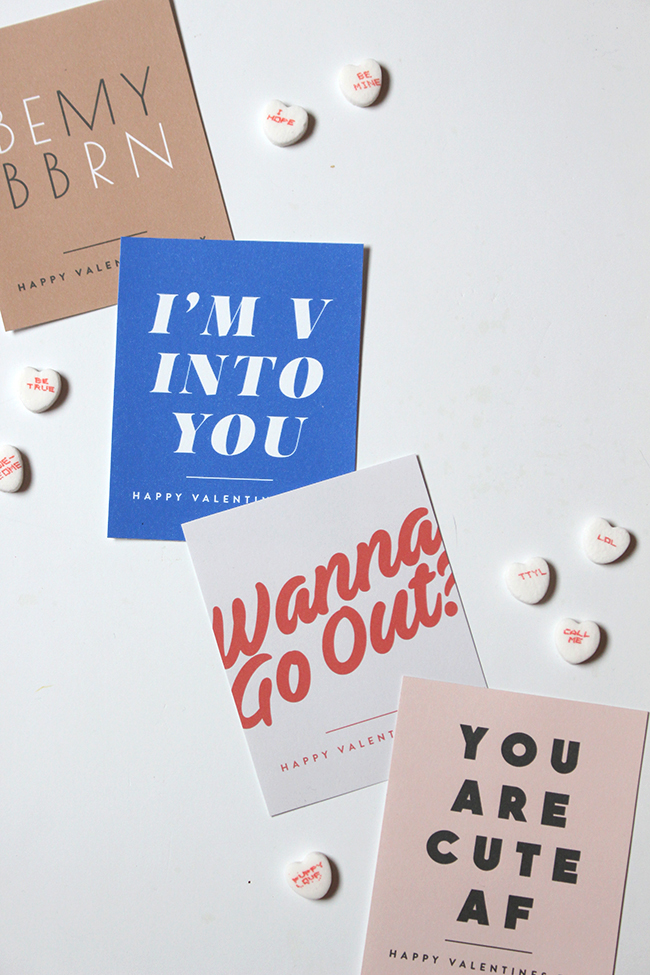 valentines day is next week so i didn't want to leave you without one fun printable for the holiday — i've designed a more romantic card, but i was thinking these valentines would be fun for less formal occasion — like for your SO, your friends, etc. i made them flirty without being too flirty. 
i also wanted to design them to feel retro but then i used young person slang because the juxtaposition is very interesting or something like that. i think they came out cute and i hope you do too. true story : i googled how do young people text but all the new slang was a little too new for all of us — so i used terminology we all know for the most part. and if you don't know, now ya know…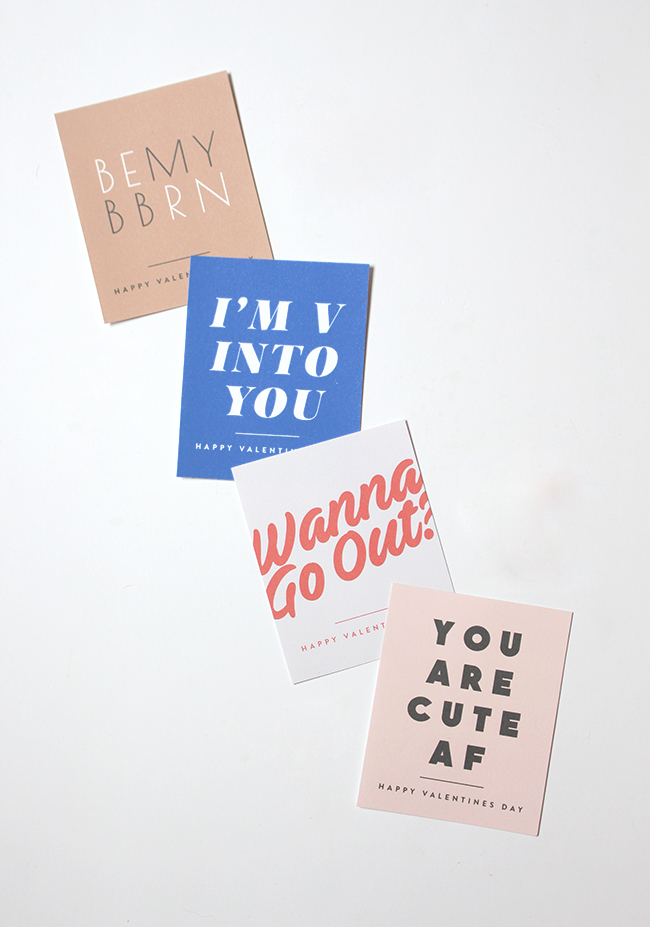 print them out on standard sized card stock and then cut each one out — i left the back intentionally blank so you can write on there! enjoyyyyyy.