diy valentines treat bags / with free printables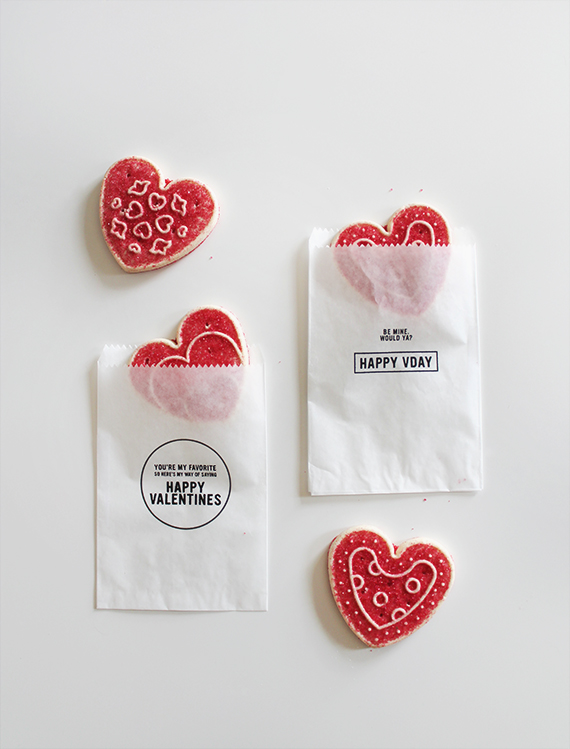 who doesn't like a last minute and FREE way to give out valentines treats?! well i've got one for you. all it takes is a printer and maybe a little patience.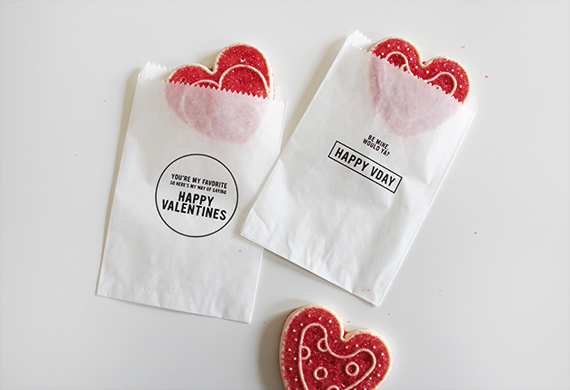 it took me a few tries to print directly onto these glassine bags, but don't worry — it's totally doable! it's the same method i used for printing onto the shipping tags. and you can buy a pack of glassine bags at any craft store.
now — to print onto the bags, download this guide. you'll then want to print the guide onto a piece of paper. tape your bag onto the box as straight and tightly as you can, and gently feed the paper into your printer. you might be wondering why i didn't put two bags on at once and i will now tell you. that shit don't work. every time i tried two it jammed the paper. so the trick is to have your bag on the top side of your paper, not the bottom. otherwise it might jam right away (unless my printer is just dumber than yours).
once your paper and bag are loaded, simply print one design at a time onto your bags — and let dry! mine came out inky.
once dry, fill with cookies, chocolates or sweethearts! use a cute piece of washi tape and seal your bag. give out to all your loved ones!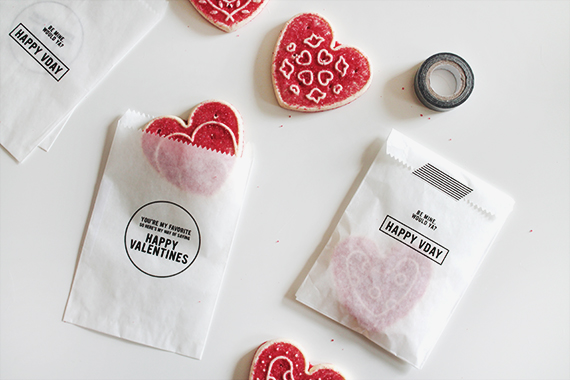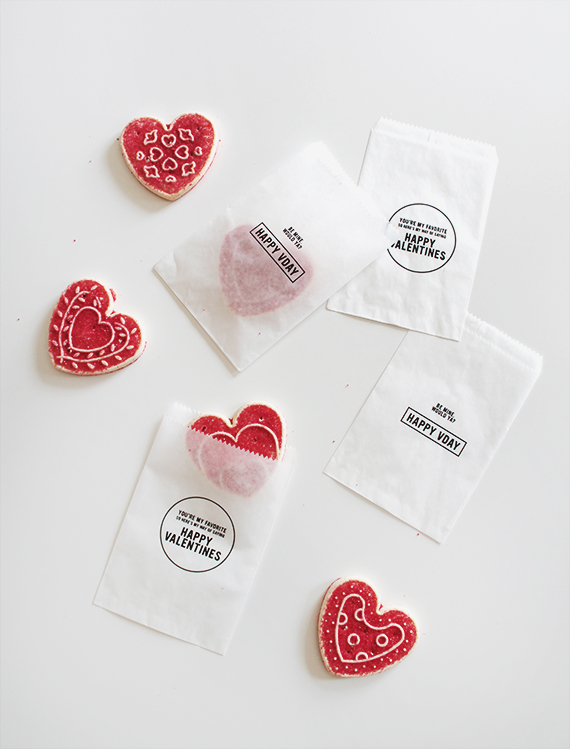 and happy almost valentines day! you guys have fun plans? we're seeing bill cosby live! (not sure that's the most romantic activity, but it'll be fun.)