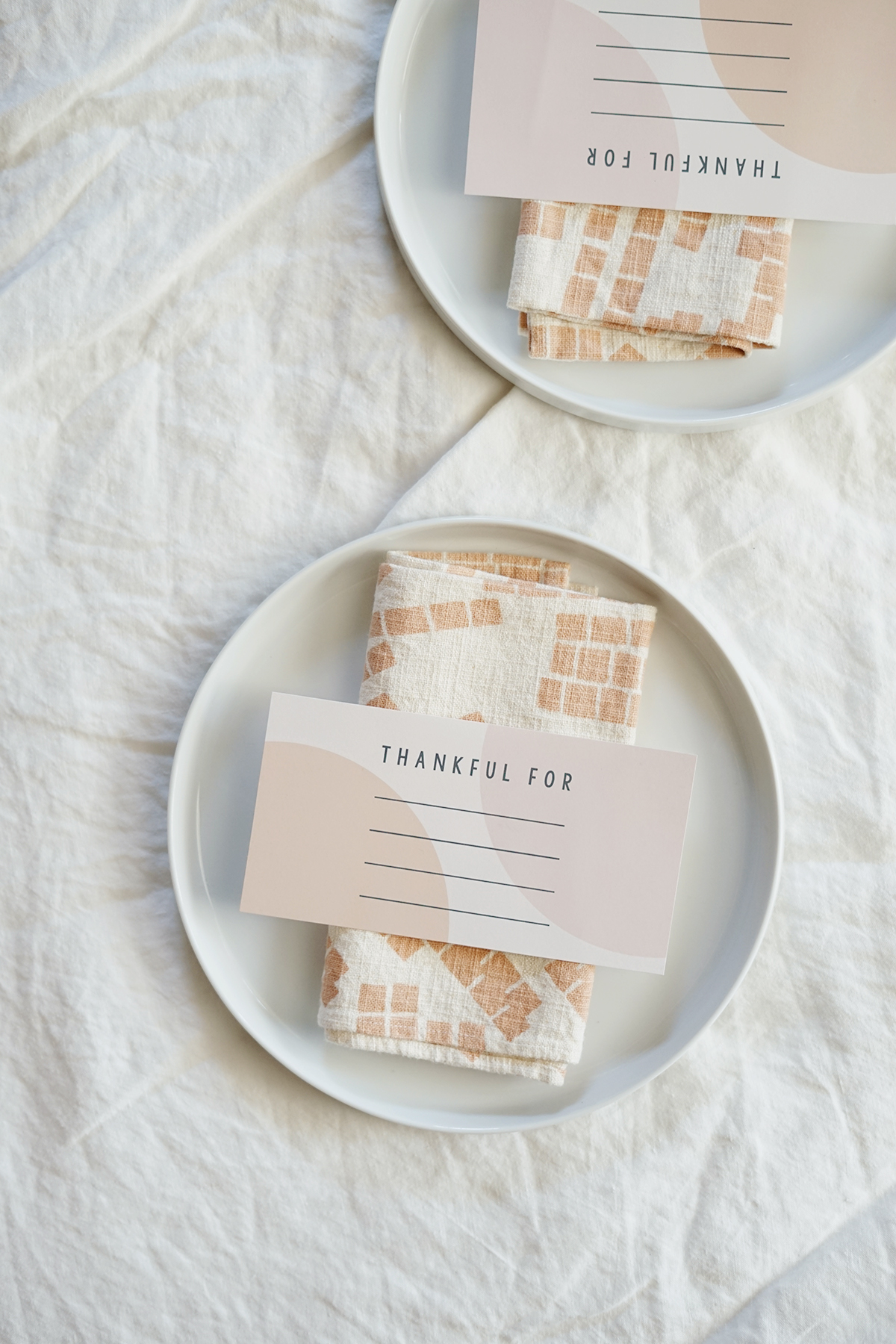 i really dropped the ball on designing a thanksgiving printable this year, but it's not too late! i made it a super simple one this year, neutral enough to look good on any table setting and a fun way to get everyone around the table to take a moment to think about what they're grateful for. we love doing these in our family. PS — that's actually how we announced we were pregnant in case you didn't know! (definitely watch the video of my moms reaction at the end of the post — it is so so good)
if you wanted to use them as place cards as well, you could also write your guests names on the back!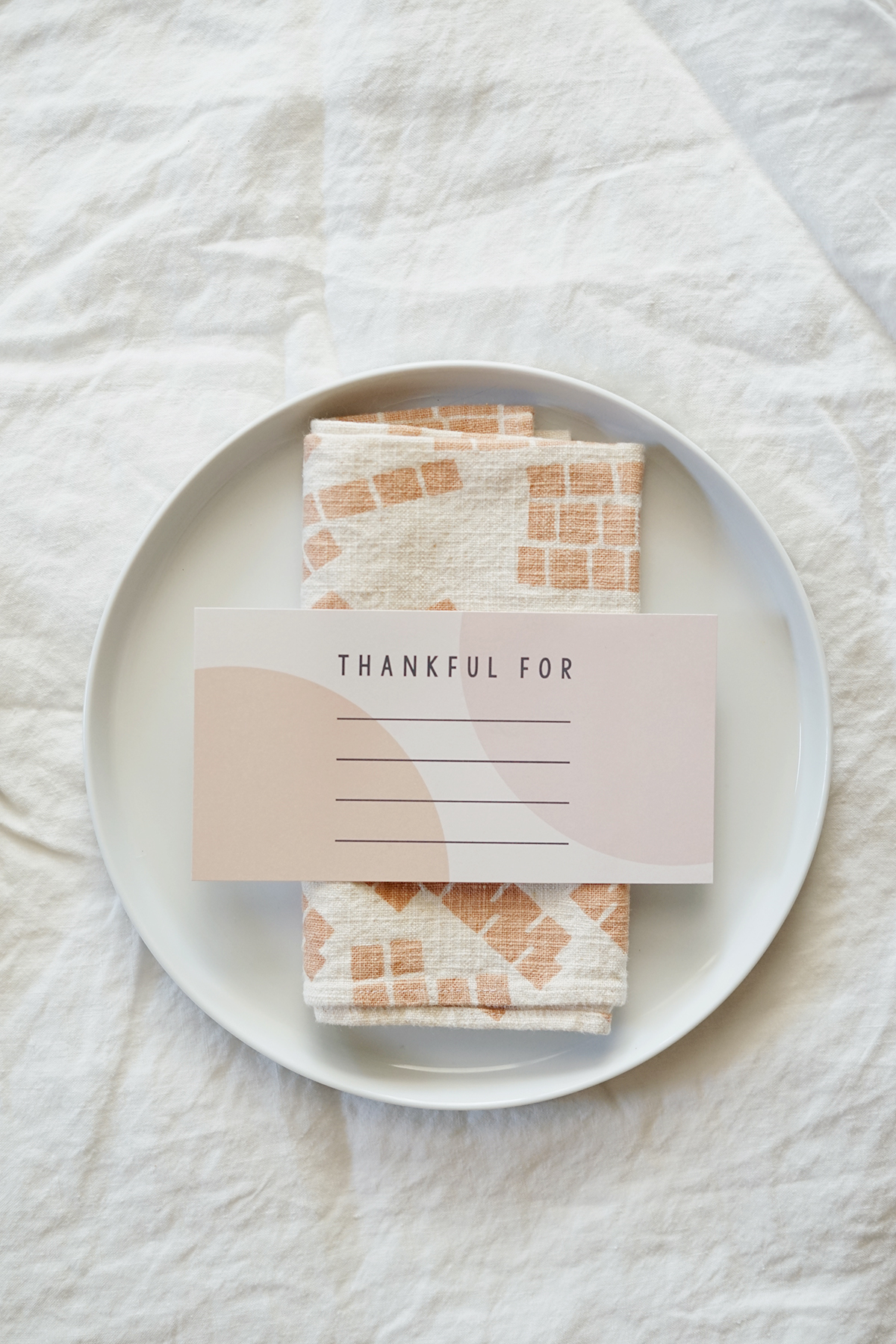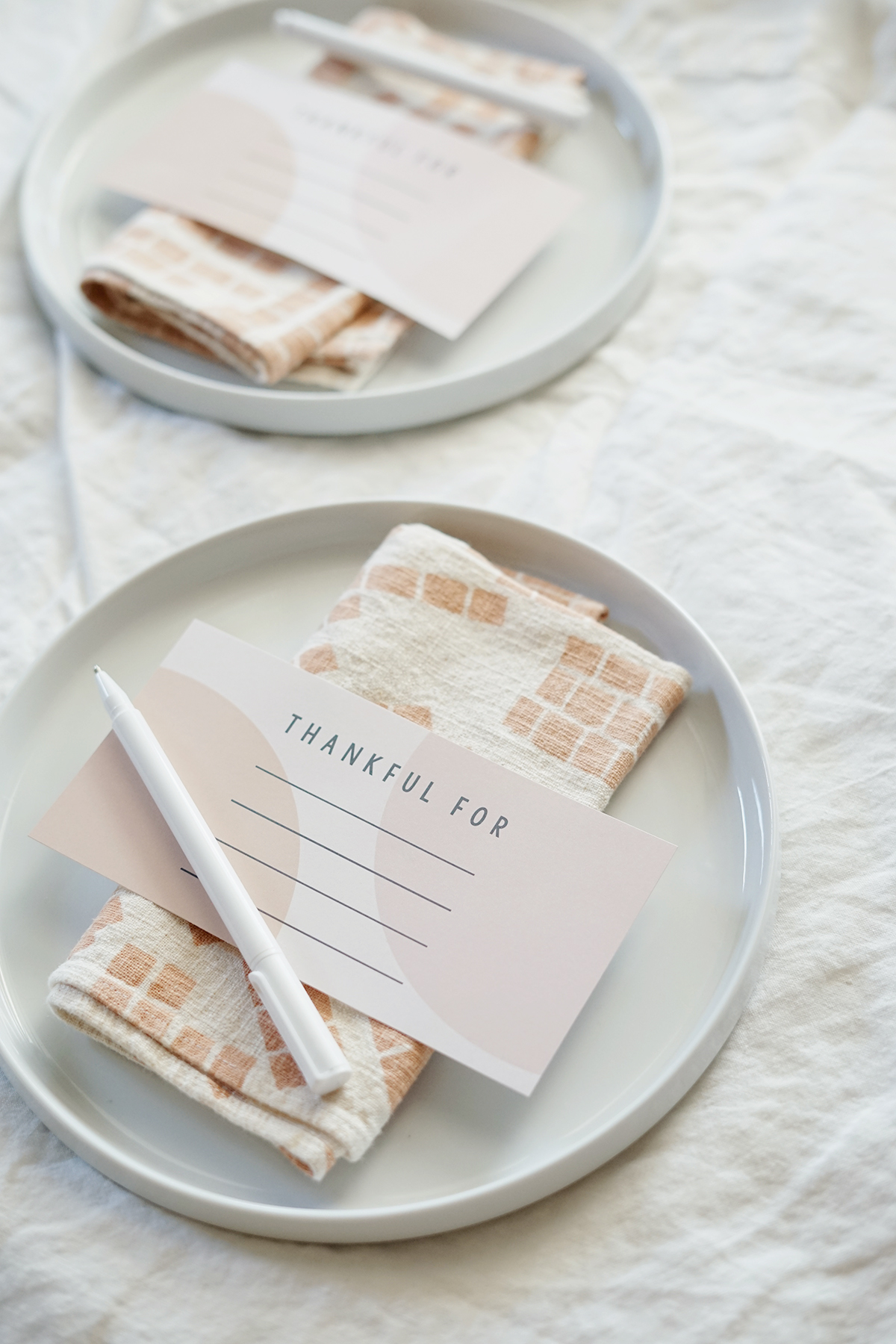 just print them on card stock (or regular copy paper) and cut out, i designed two to a page. would love to see them in action, please tag me if you use!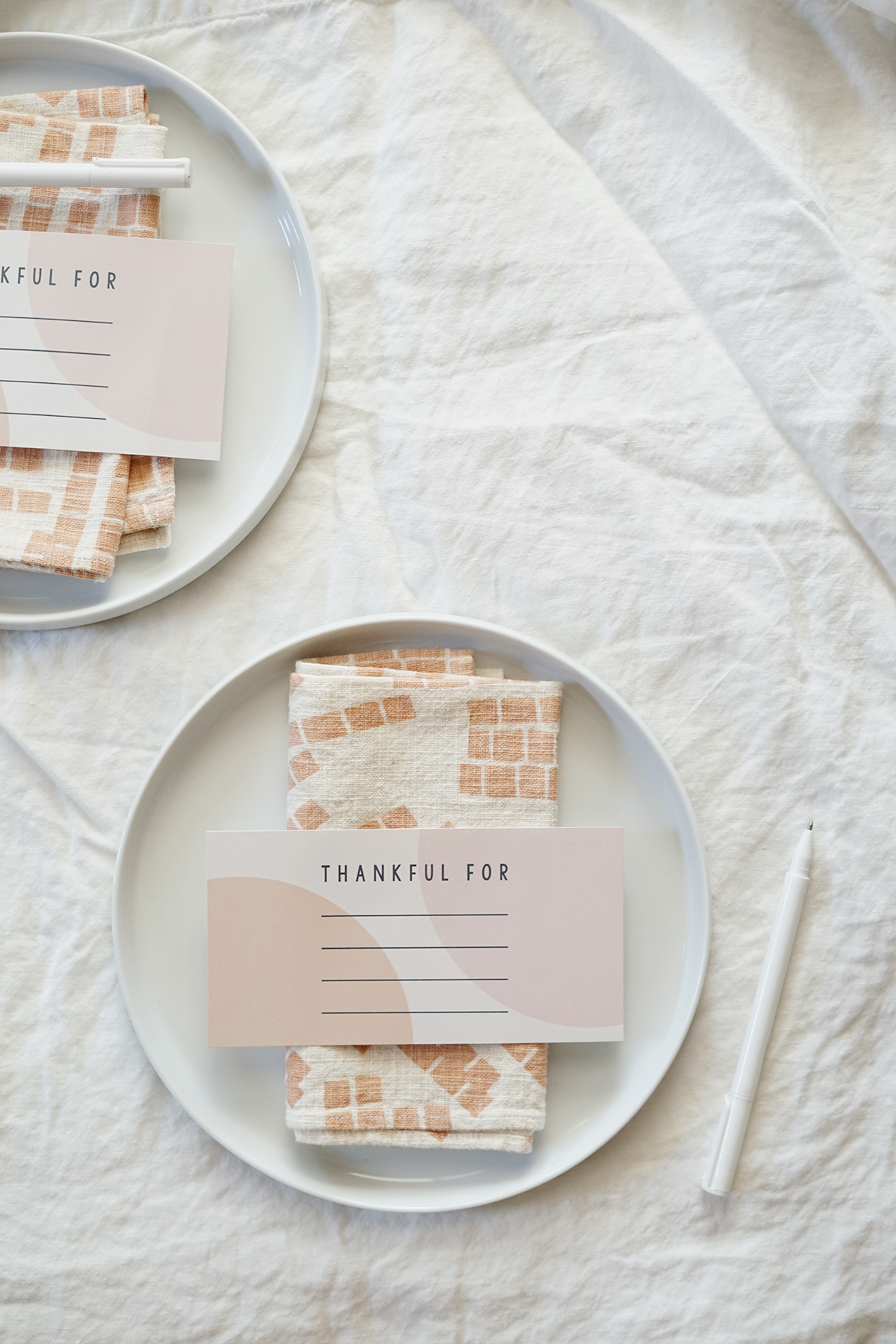 sources