it's friday! after about two years of working freelance at home, my husband recently got a new job – which makes me very happy. but i'm also now reminiscing about us working from home together and i definitely have not appreciated the weekend as much as i do now. we're going on a dinner date and i really want to see big eyes – but we never end up seeing movies in theaters, so how about i just say that i want to see it. i also want to see top five. hope you guys have a lovely weekend!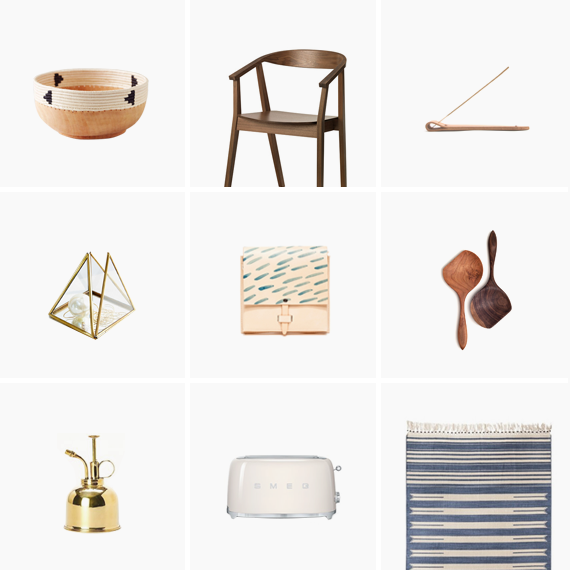 01. would this not make the best fruit bowl ever? plus it's for a good cause.
02. i'm in love with these uncomfortable ikea chairs. DIY cushions?
03. we light a lot of incense due to a lot of cat poop, this beauty would replace our tea can holder.
04. jewelry storage is one of those things i'll never be good at. the few things i wear are always scattered everywhere.
05. such a pretty bag. a girl can dream. also she can maybe DIY it.
06. remember when i said a girl can dream? she will dream about the scrambled egg spoon fo life.
07. last week we all agreed we couldn't afford that copper watering can. well how about this mister instead?!
08. i eat a lot of toast. A LOT. is that enough of a reason? probably not.
09. usually i shy away from colors in our apartment, but i am sooo into this [very affordable] rug.