My boyfriend says he is finally ok with us getting a white slipcover for our shitty couch! Due to our tiny tiny space for living, we had to get a tiny tiny couch. We bought the Karlstad from Ikea in dark grey and because the couch is so tiny and the color is so dark, I'm thinking white would at least attempt to make it look roomier and taller. So I am permitted to now buy the white slipcover.
What I really want is a Bemz custom cover for it with a skirt.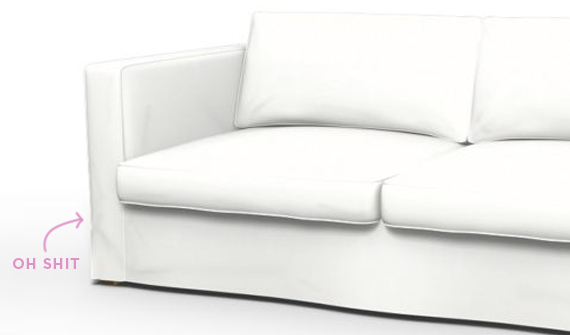 I would even be ok covering the hacked legs I spent way more than an hour on!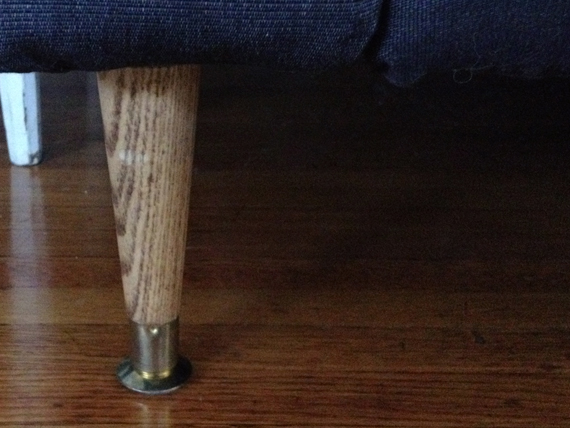 But spending $260 min versus $50 seems like a really bad idea. Maybe some day I can DIY a skirt and hate it.
Anyway – I've had this incorporate more color into my home mission on my mind lately, and realized I have WAY too many beige pillows. Like I don't even understand how I subconsciously have only been buying beige pillows for years and I just now noticed this?!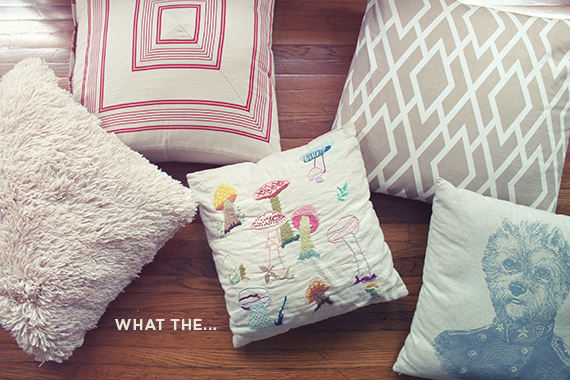 So naturally, I scoured the internet for new colorful options. My two concerns are that I have this boy that lives in the house with me and I know that every pillow I like, he will be like "no, that's girly". The other concern is spending any money on them at all. Considering some pillow DIYs in my white couched future. (which might be hard because I can't sew.)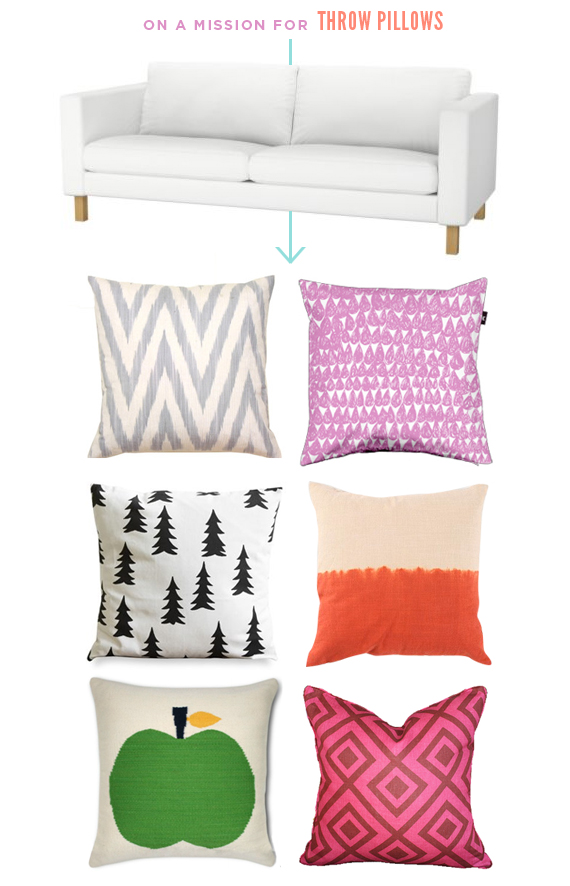 clockwise from top left ( one / two / three / four / five / six )