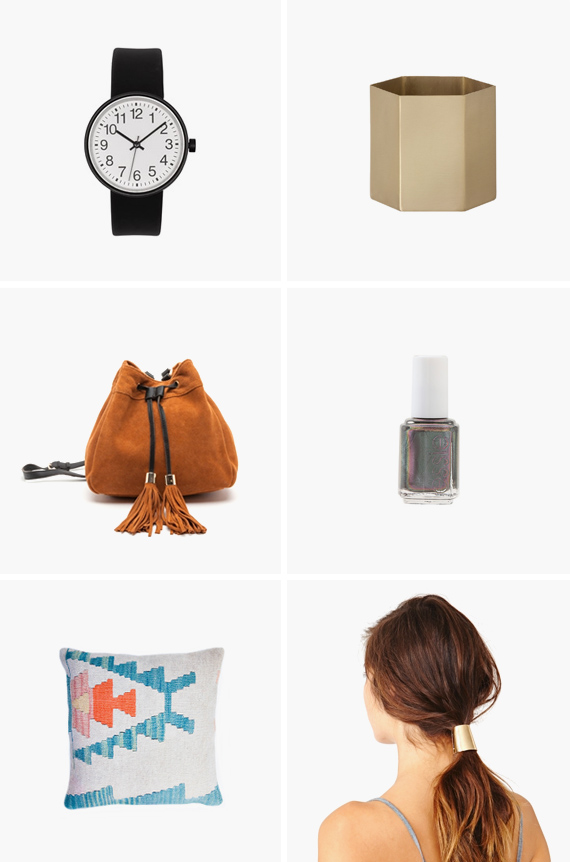 one . i love the simplicity and big numbers on this muji watch
two . this brass hexagonal pot would look amazing with any plant
three . the tassels and the brown suede are making this bag scream my name
four . loving this new essie nail polish color for fall
five . i haven't seen a lot of lighter colored kilim pillows like this – so so nice
six . i think i'd wear a ponytail constantly if i had this brass clip
+ have a fantastic weekend!