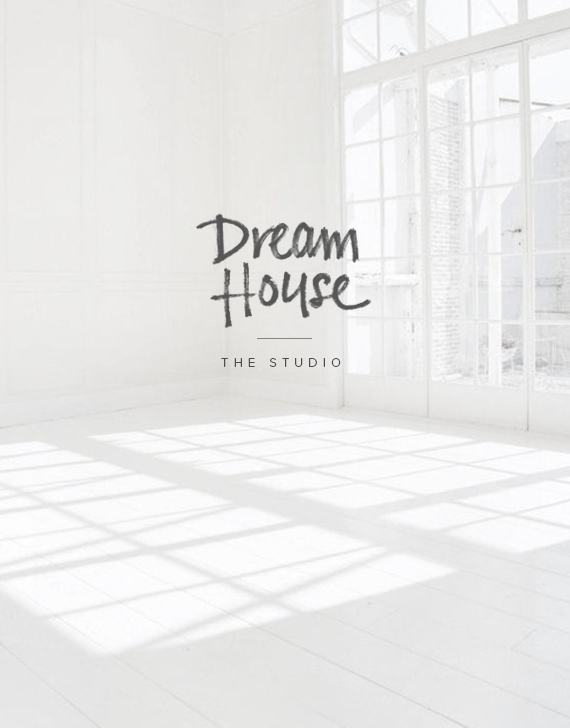 i suppose my current work situation isn't as bad as it could be — but it's not good. i do the majority of my DIYs on the dining table, coffee table, and a makeshift desk from a large cardboard box i use in my bedroom to watch TV while i work. so the thing i'm focusing on the most with the houses we're looking for is having either a large extra bedroom or a converted garage to use as studio space. we've actually seen some tiny houses with huge studio spaces, which is great for me and not so great for the rest of the gang.
but i'm dreaming about having large windows with natural light and white concrete floors and organized craft supplies — and ditching the small busted up pieces of foam core i use on my coffee table to shoot all my projects on.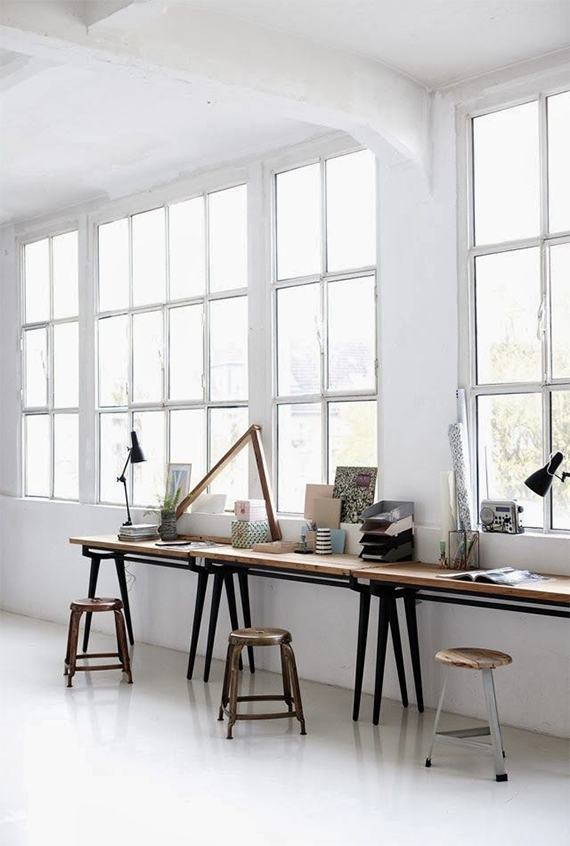 white floors. i don't care how much cleaning it'll require. (i say this now…) [image]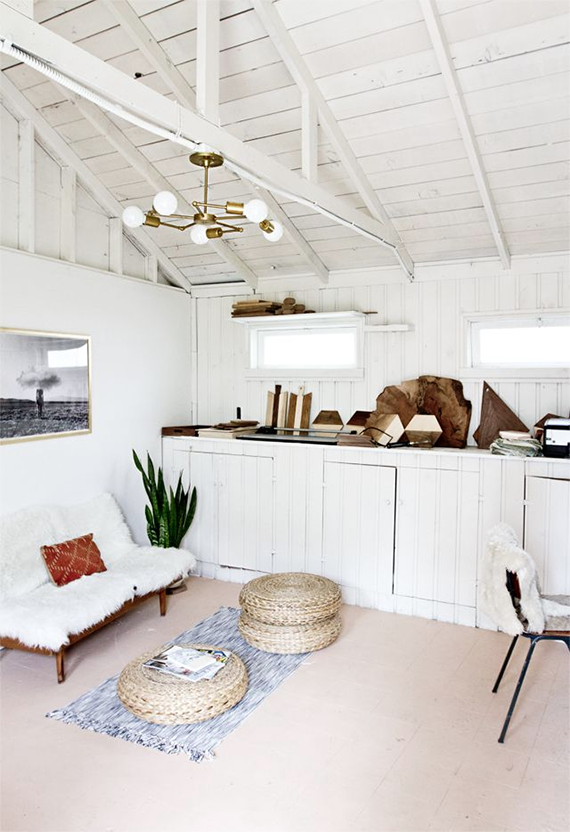 along with a high vaulted ceiling and a cozy place for me to space out. [image]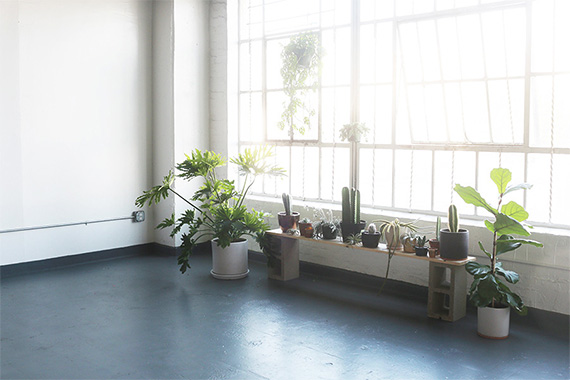 and plants. lot of plants so i never run out of things to instagram. [via]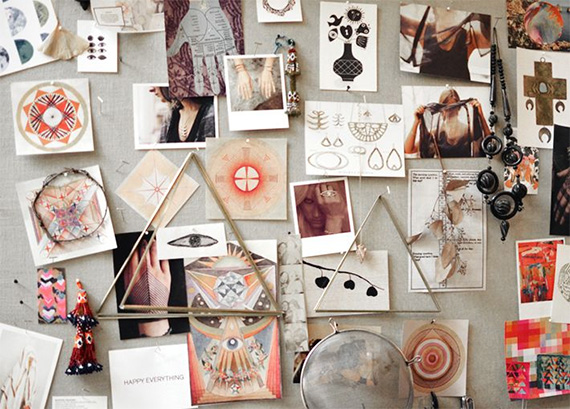 and of course, a place for  me to collect inspiration. [image]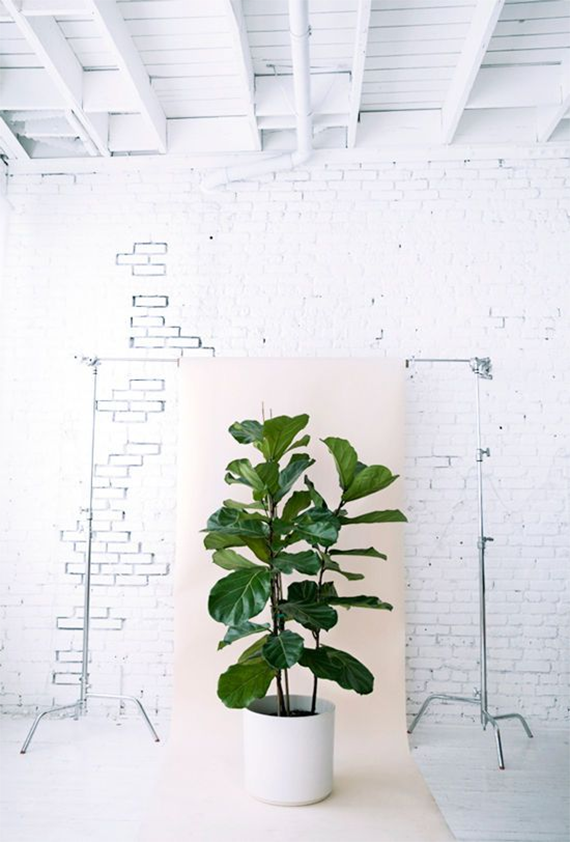 also, i really wouldn't at all mind having a seamless. [image]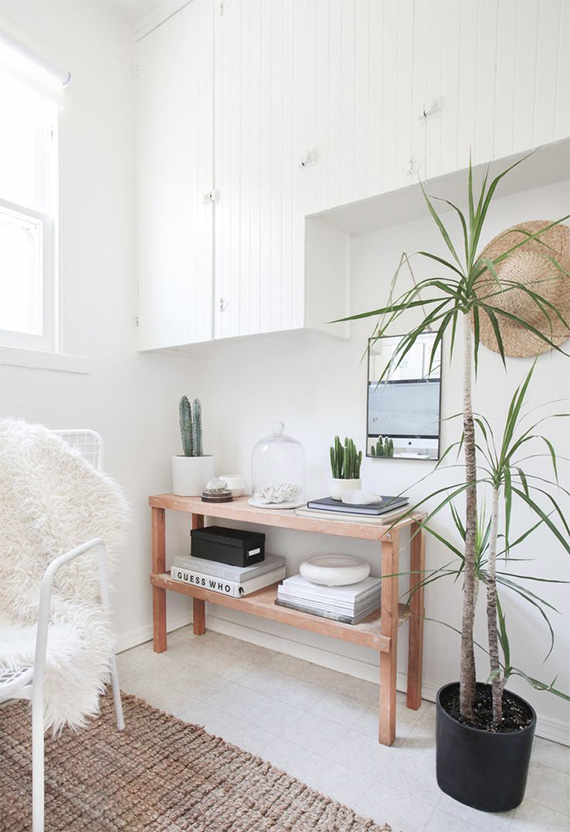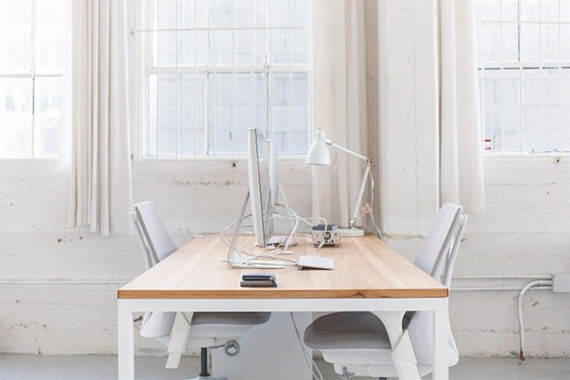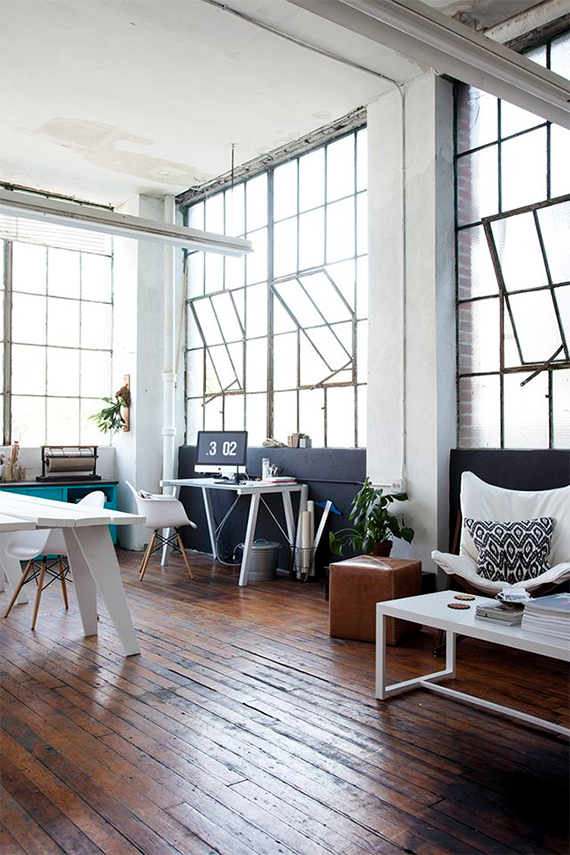 and i'm going to be really conscious of making sure all of the furniture is neutral and simple and classic. [image one, two, three]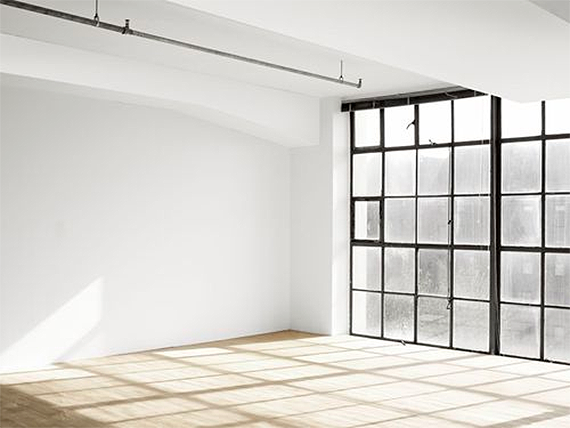 [image]
so obviously i'm not sure this is realistic. but it's good to be optimistic right?!