our bedroom : before and after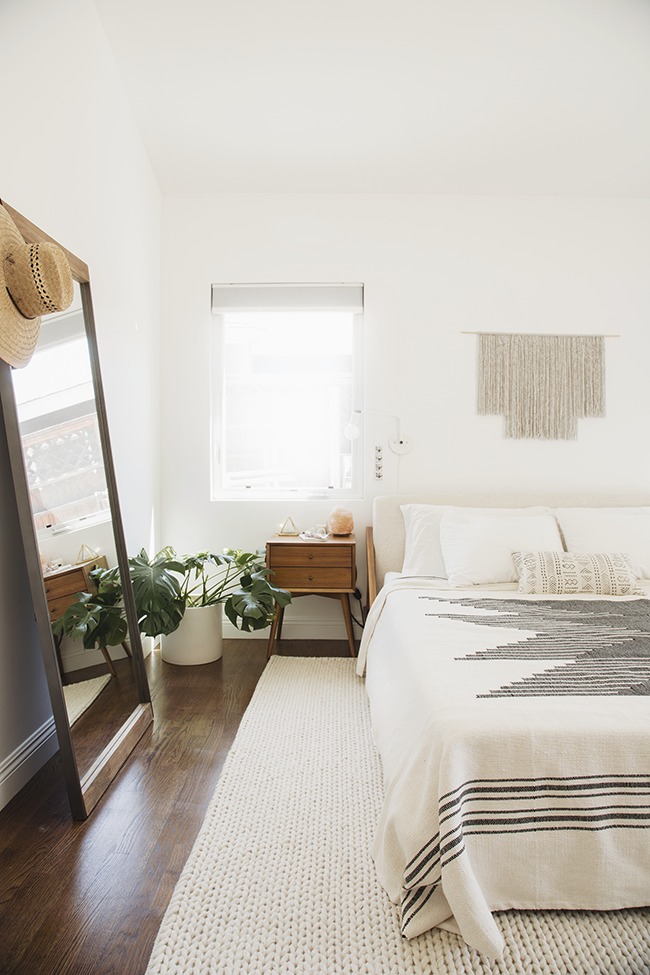 so excited to finally share the master bedroom with you! it's definitely the first room that we've "finished" (but can you ever really finish a room if you're a crazy person?). 
i've mentioned that the first thing we did before even moving in was paint it all white (we used behr ultra white). this made such a big difference, but the other thing we had to deal with was the behemoth ceiling fans in every room. they hung super low and they were butt ugly. so we swapped the bedroom one out with a really simple white one with a shorter down rod, and i could not believe what a huge improvement just changing a ceiling fan made. but like, seriously. look at the photos. when we first switched it out i must have stared at it for three hours.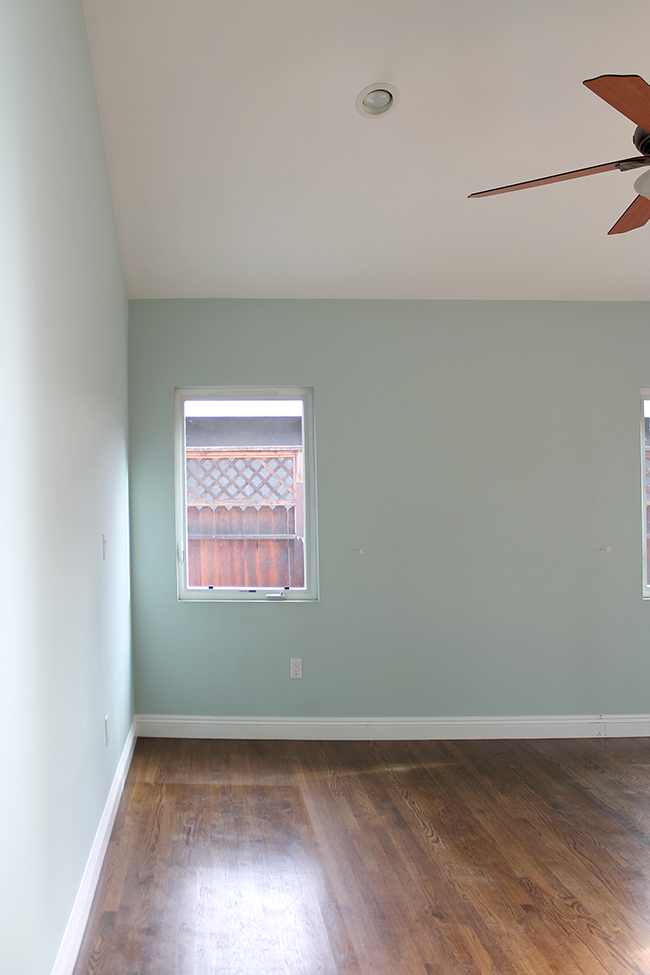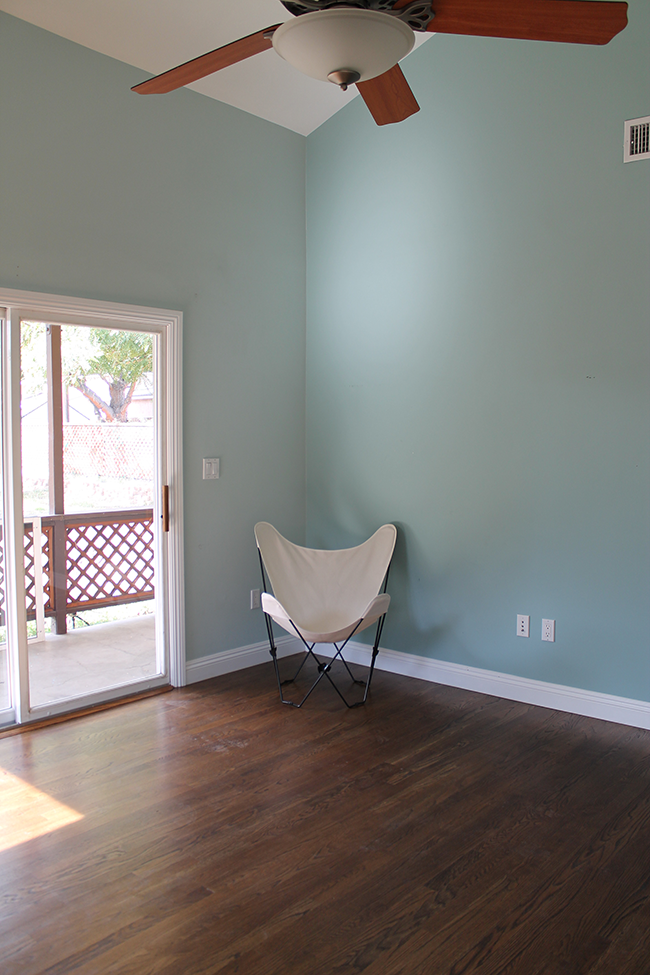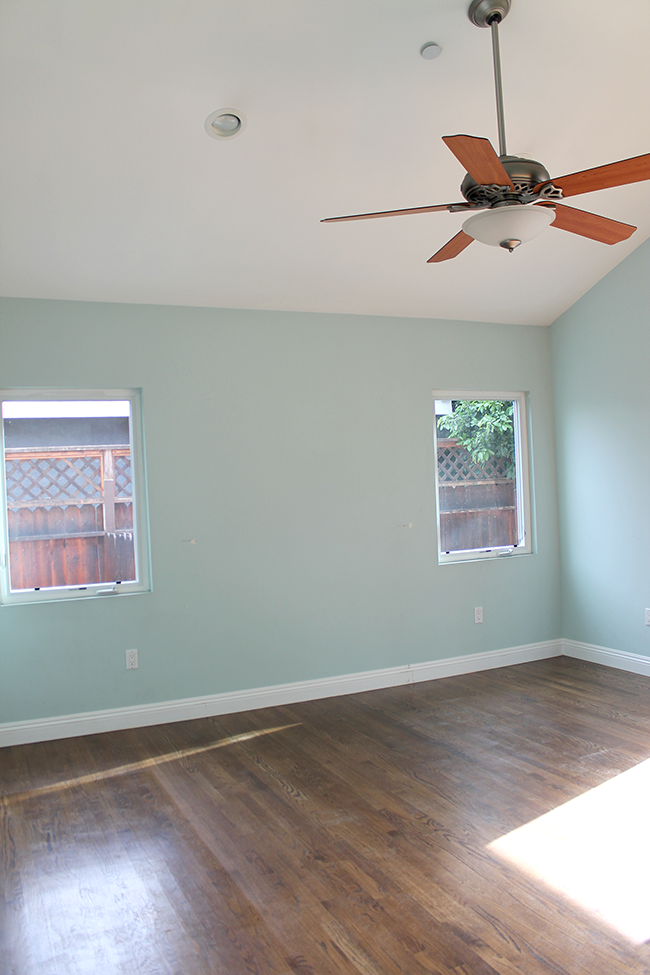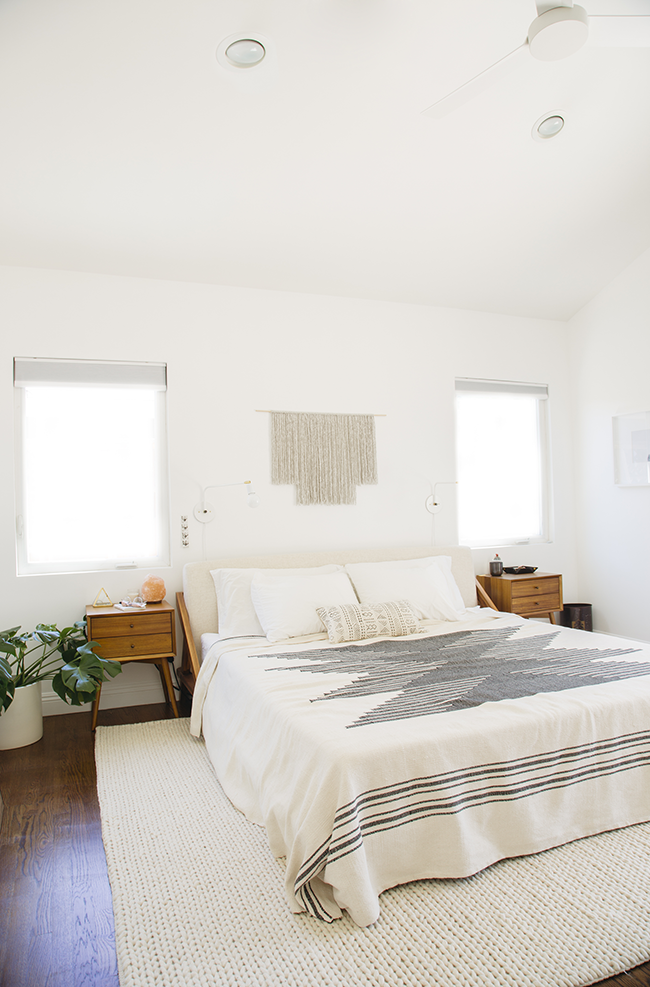 one of the things we loved about this house was the master en suite (LOL i really said that), our last bedroom was this shitty little dungeon where we had a black out shade taped down because our cat would pull it up while we slept and the room was real bad. so i was so excited to have an actual master bedroom and make it all cozy and calming and grown up (but not in a lame way), and i actually think i accomplished that because i am reaaaaally happy in here. like i've never been so happy in any room ever. it was also totally an accident that the room turned out basically all beige, but maybe like a happy accident.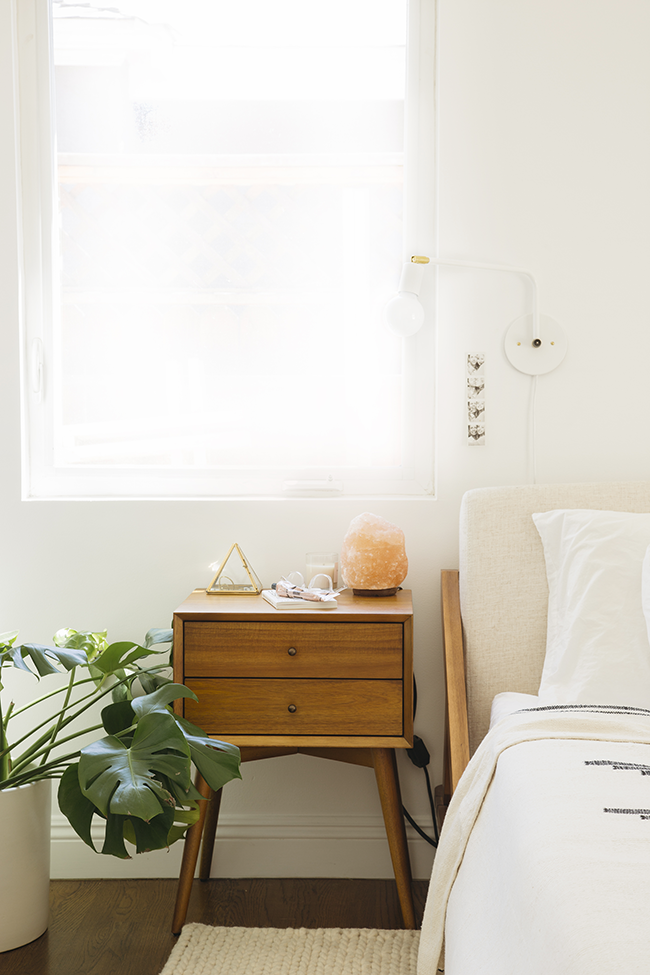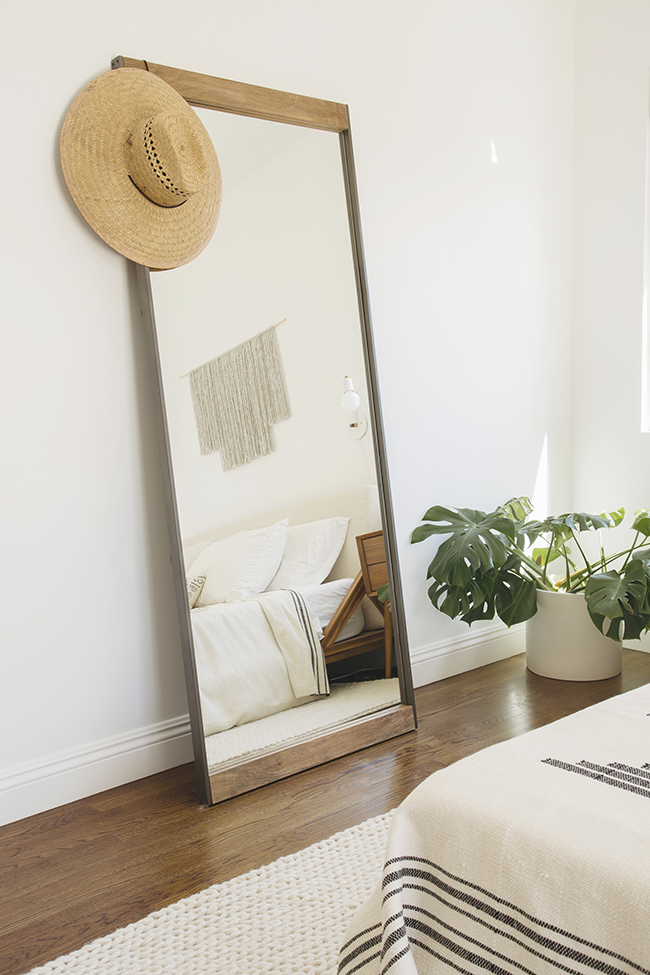 we had this really long empty wall walking in with which i had no idea what to do. we debated a long bench, a gallery wall, but ultimately we agreed on this big leaning mirror which i am so stoked on. and so relieved i didn't do a gallery wall because i would have gotten sick of that in about 20 minutes.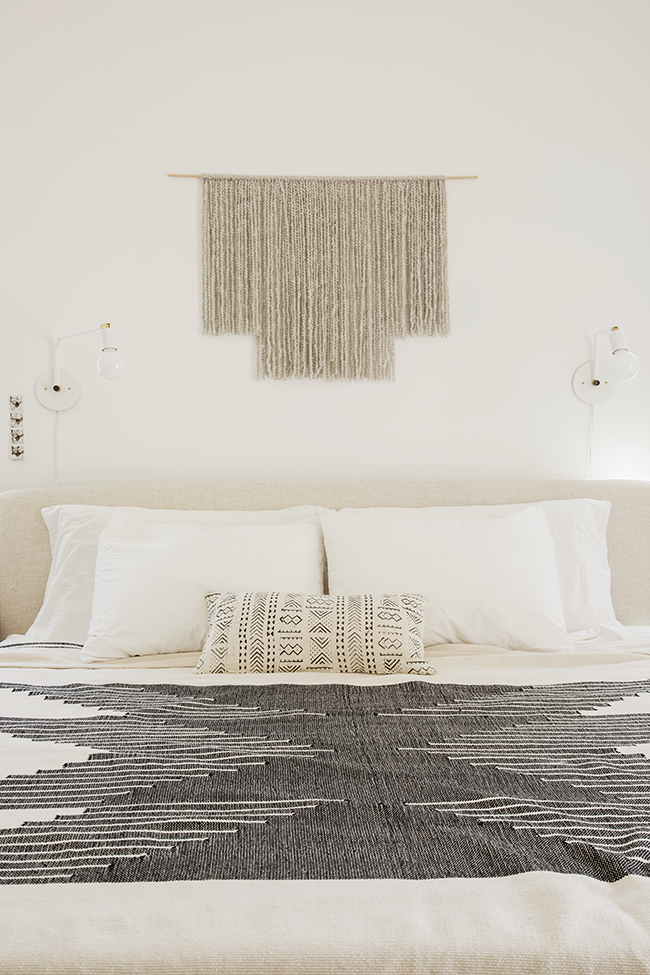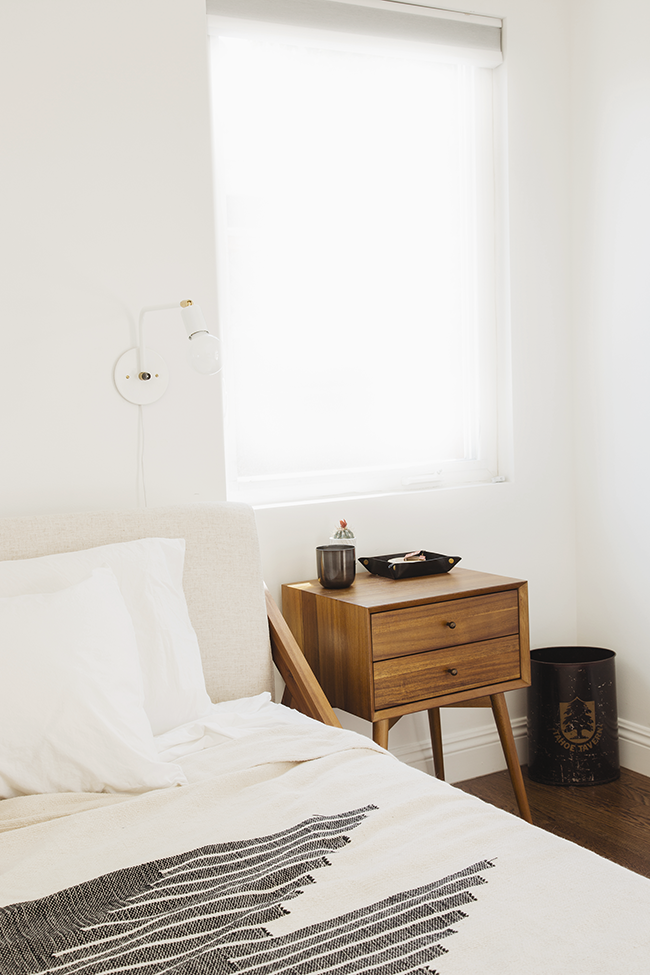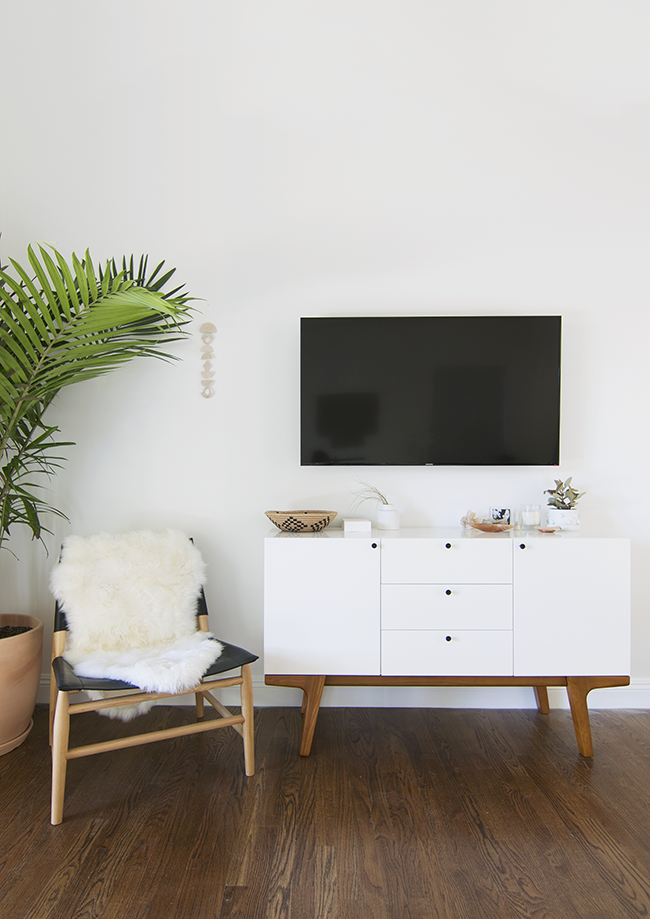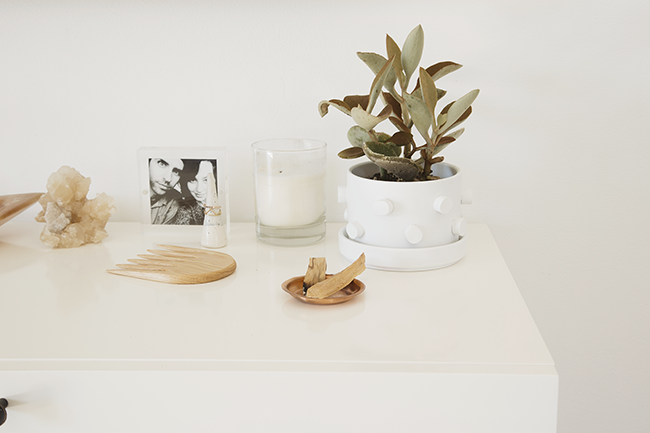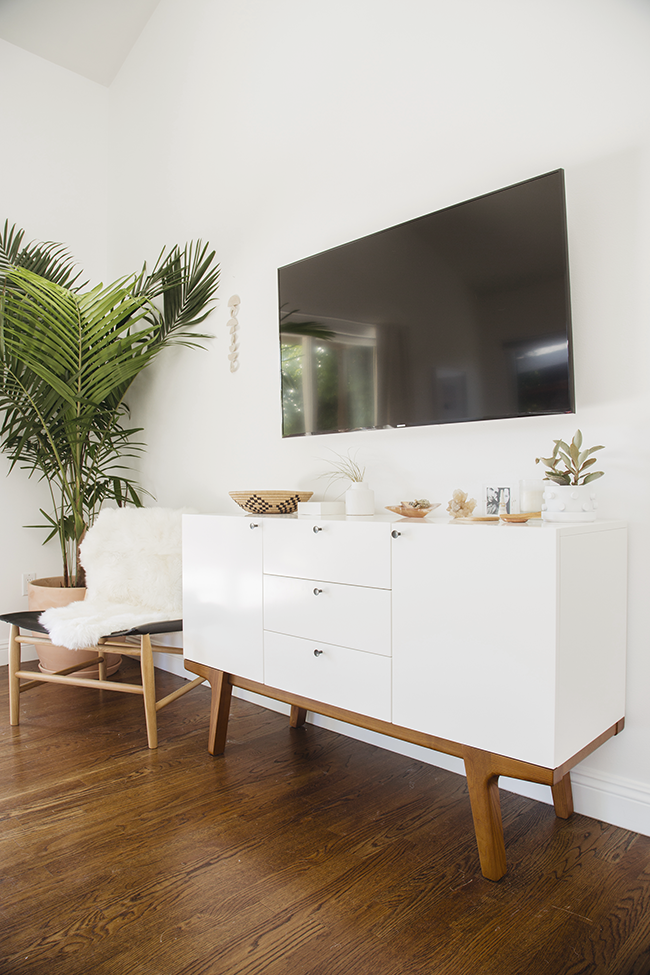 because we luckily have a big closet, we're able to keep our clothes in there so we opted for a cabinet instead of dresser. we can hide tv stuff and our router and cat toys and accessories in this instead.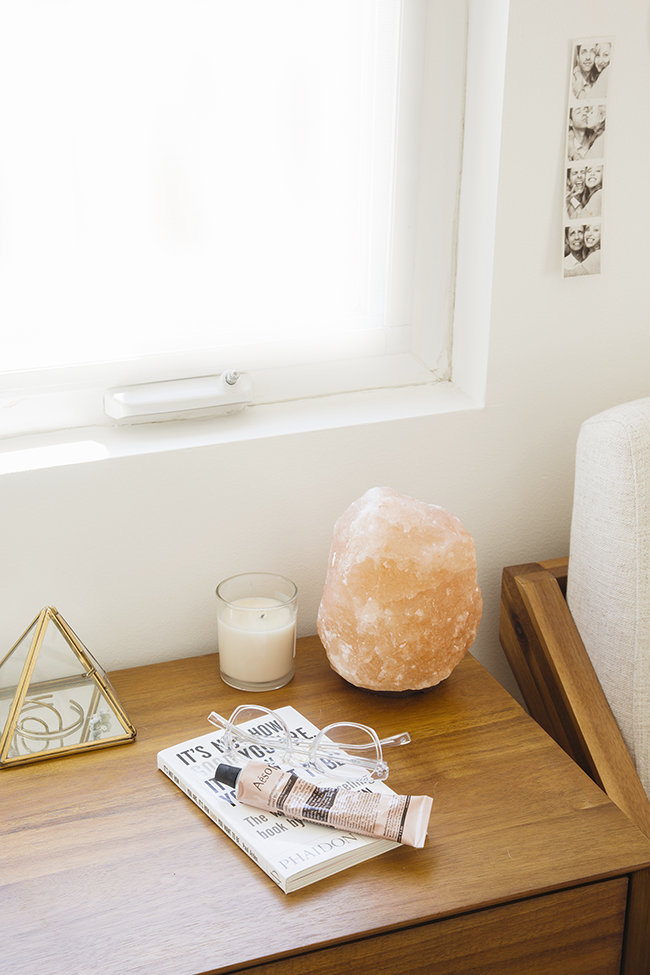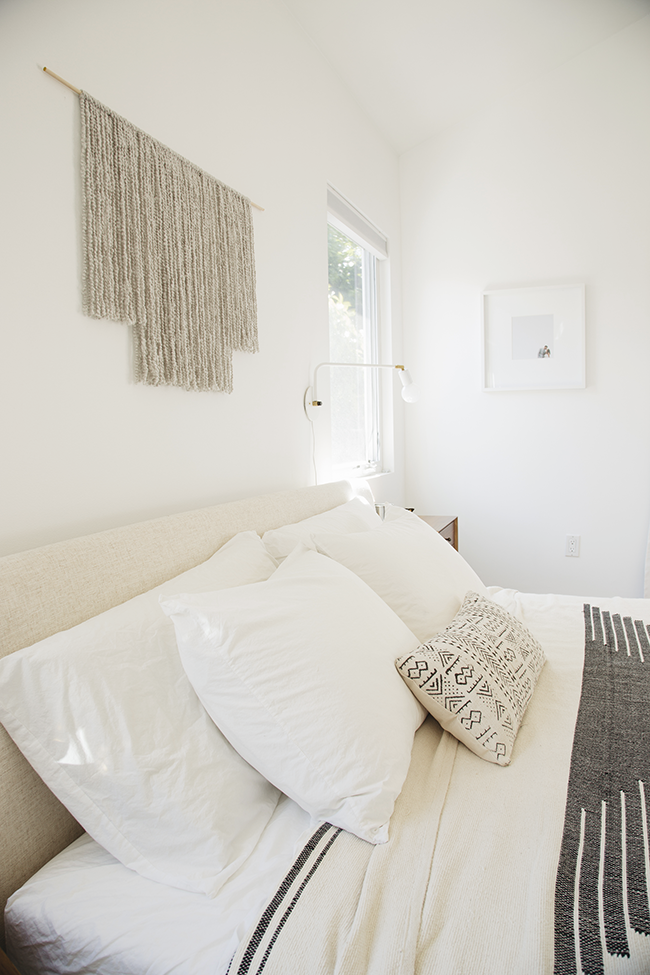 i have a problem being non committal when it comes to hanging things. we've lived in our house since december and we've only just nailed about 5 holes into the walls. whenever we hang something i decide i don't like it and want to switch it out and its a really vicious cycle, but i chose to hang a simple wedding photo and the DIY wall hanging above our bed. i think the simpler the better for me.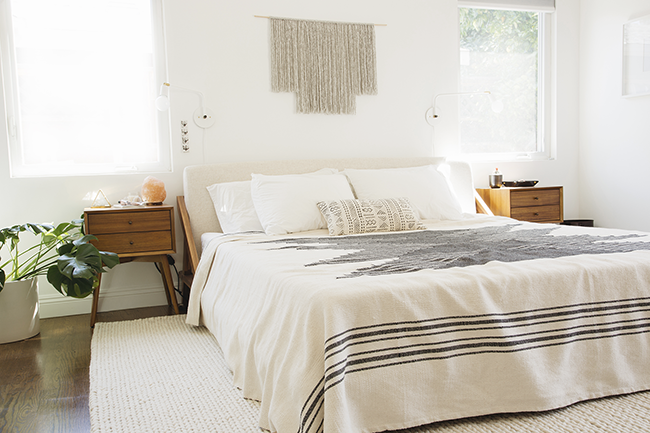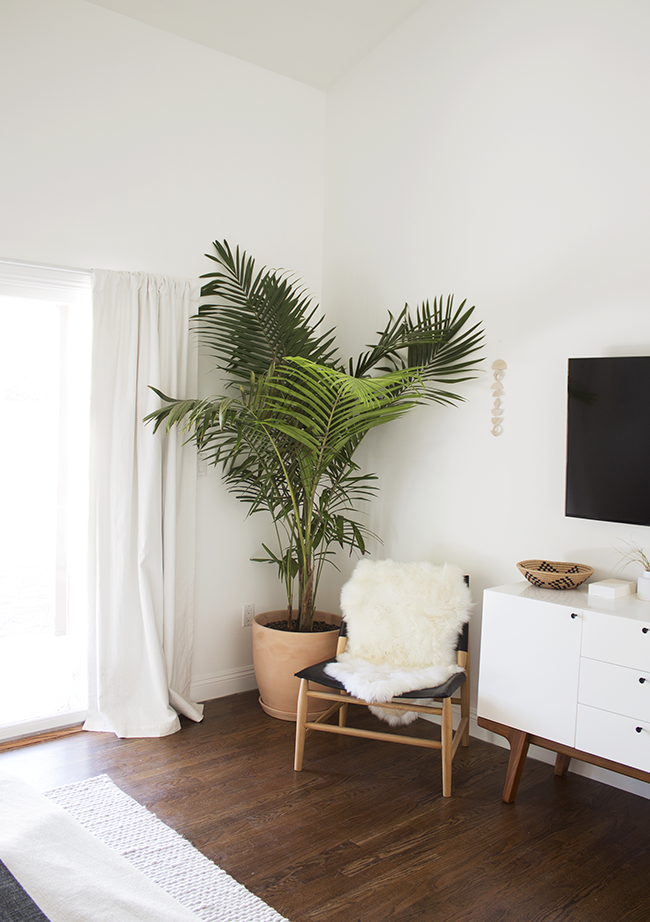 i realized i've never actually shown you guys a room of ours ever, because i've never felt like i've ever "decorated" a room to completion. and like i said, in all honesty the room might look totally different in a year, but i did learn a lot in my process of attempting to actually "finish" a room! go slowly and only choose items you really really love, and keep it simple stupid. and fill corners with plants, because that's what looks good in corners.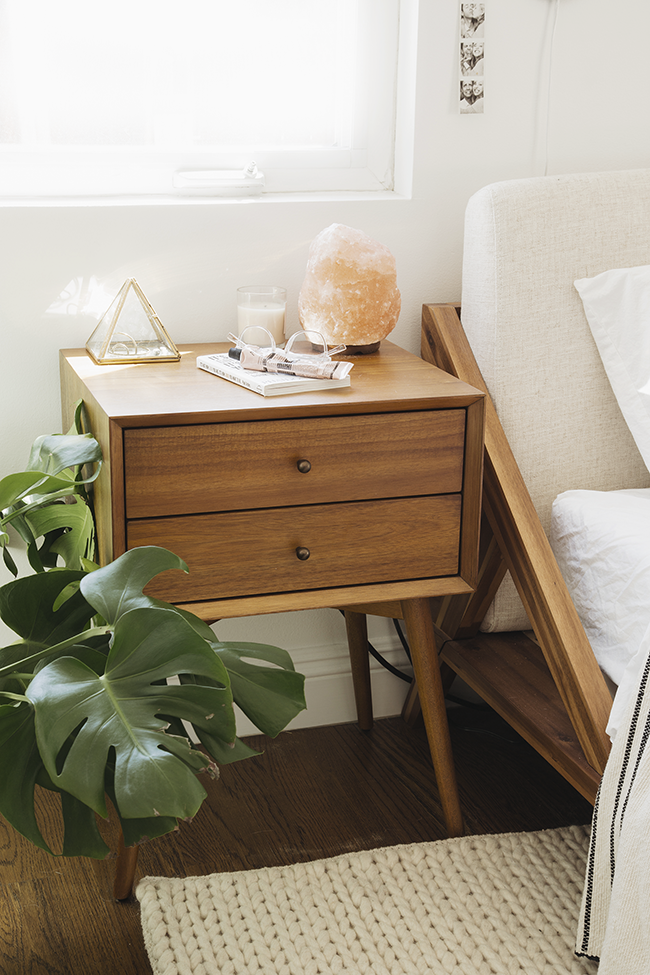 sources
BED / THROW BLANKET / THROW PILLOW / NIGHTSTANDS / SCONCES / CREDENZA / CHAIR / MIRROR / CEILING FAN / SHEEPSKIN / AFRICAN BOWL / WALL HANGING / SALT LAMP / RUG / CURTAINS / PAINT /
---
AFTER PHOTOS BY TERI LYN FISHER
PRODUCT FOR THIS POST WAS PROVIDED BY WEST ELM. ALL OPINIONS ARE 100% MY OWN.