home tour :

oksana silchuks sunny snowglobe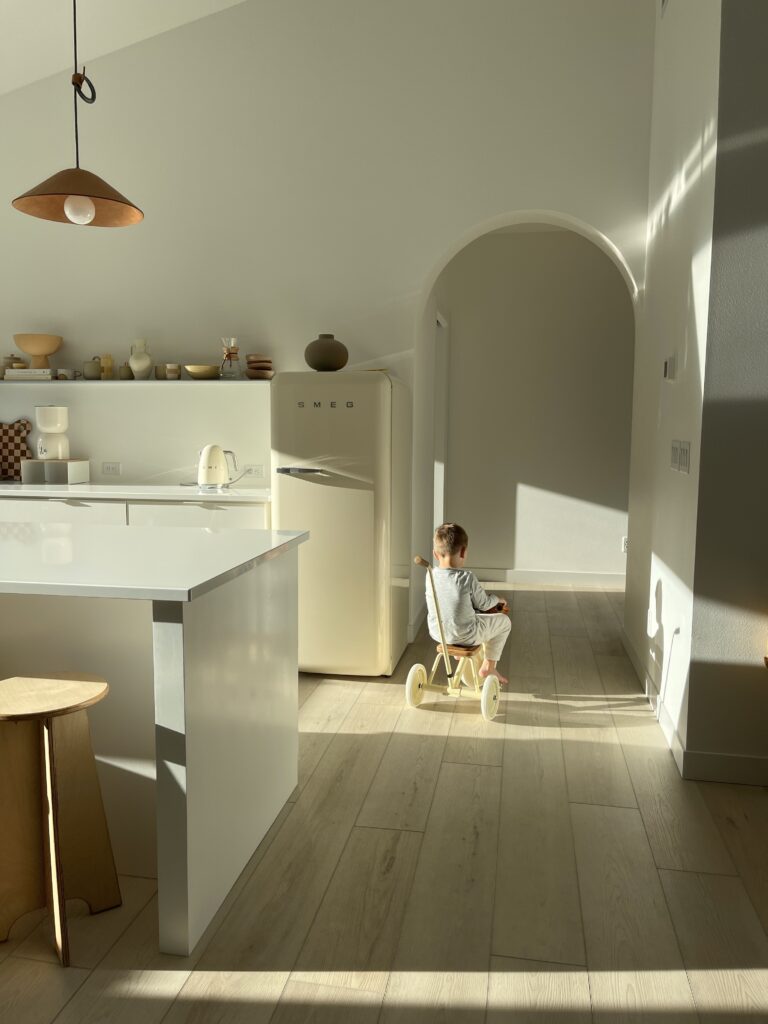 i've been following oksana for years on instagram now– and the light seeping into her house is just magical. so i thought you all would enjoy a little tour of what i'm calling a sunny snow globe!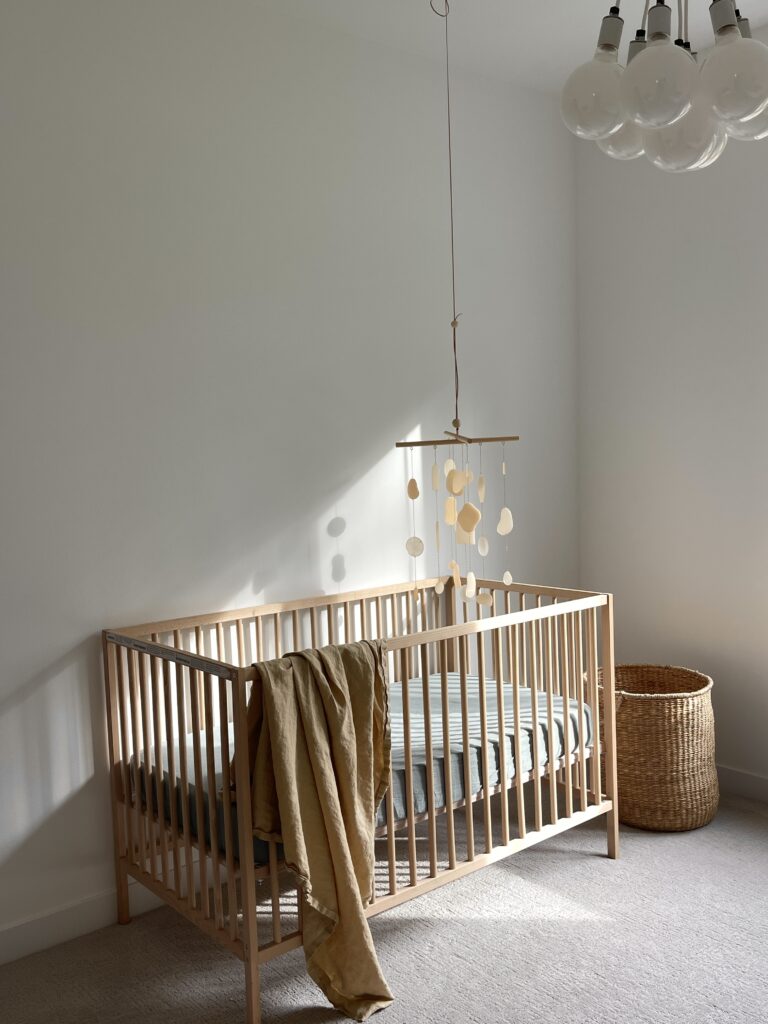 tell us about you and what you do!
Hi there! I'm Oksana from South Dakota. Married my soulmate 14 years ago and now have 4 sweet little baby birds that were raising in our "nest". I work part time at a dental office and on my days off, I take care of my babies and create content from my home.
how long have you lived in your home?
We've lived in our new place for a year and it still feels like we haven't settled in quite yet. We're still looking for furniture that really fits our new place. I don't want to rush this and only purchase pieces that feel like us.
how many sq feet is your home?
It's just a little over 1800 upstairs, however we also have a finished basement that the kids completely took over.
what would you call your style?
Warm, clean and homey with a vintage flair.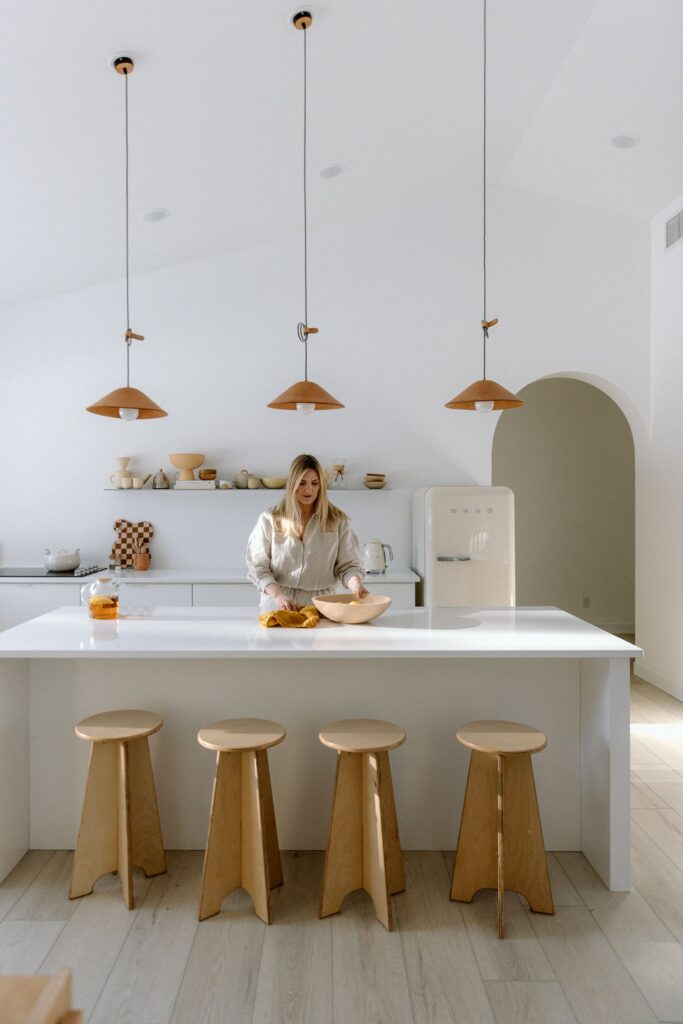 how do you juggle staying minimal with four kids?
Haha- I get asked this a lot. My take on this is you create your environment. Our kids have always known that mama has "special vases" that they can't touch! The white can be an upkeep but we work together as a team to take care of our new place. Easier said than done but we all try! We believe if you have less things, there's less to clean!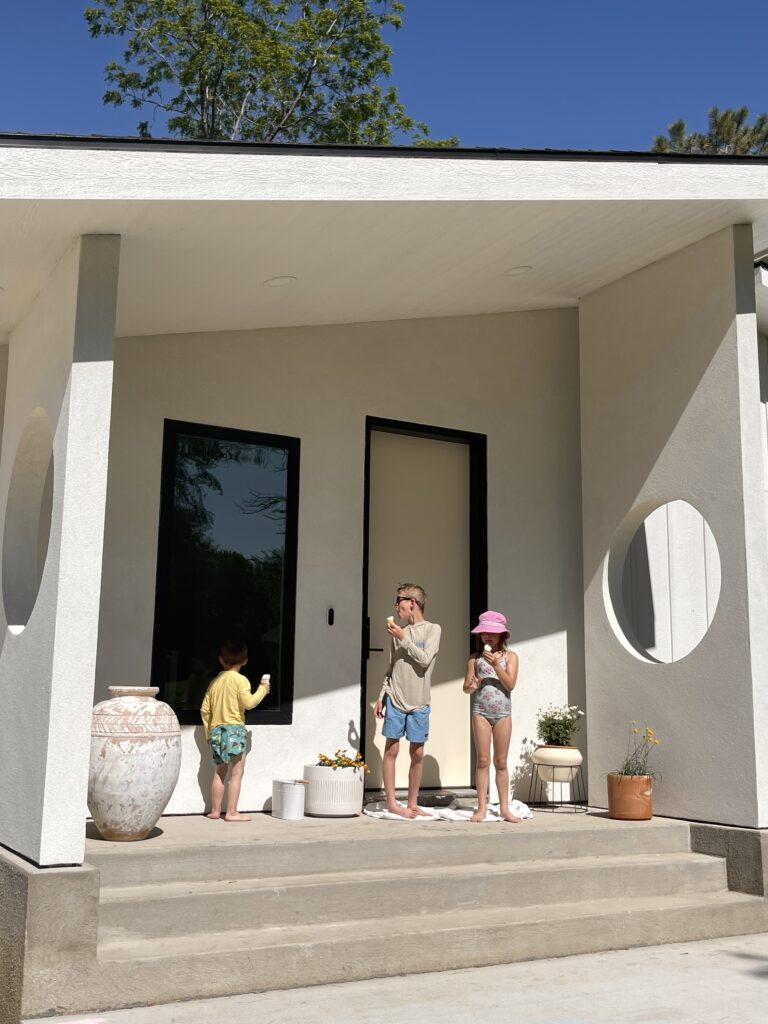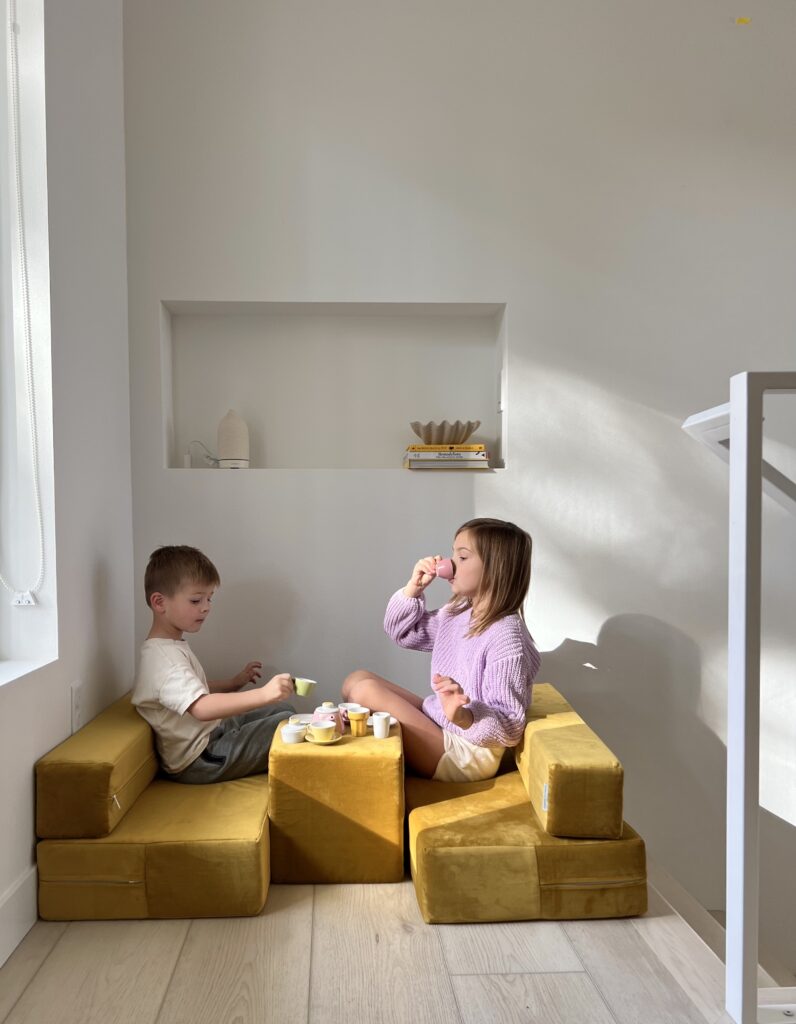 and how do you manage to keep your house tidy with them?
Our place gets messy (especially the kitchen) just like any other family. As our kids get older, we do a lot of teamwork and assign everyone chores they are responsible for. Our kids can easily wipe down trim, cabinets, organize shoes, and put away laundry.
They have small daily chores, but we do a deeper clean of the house on Saturdays. I am always on a hunt for new ways/ideas to motivate our kids to keep tidy and I am a firm believer this is something they will carry into their adult life.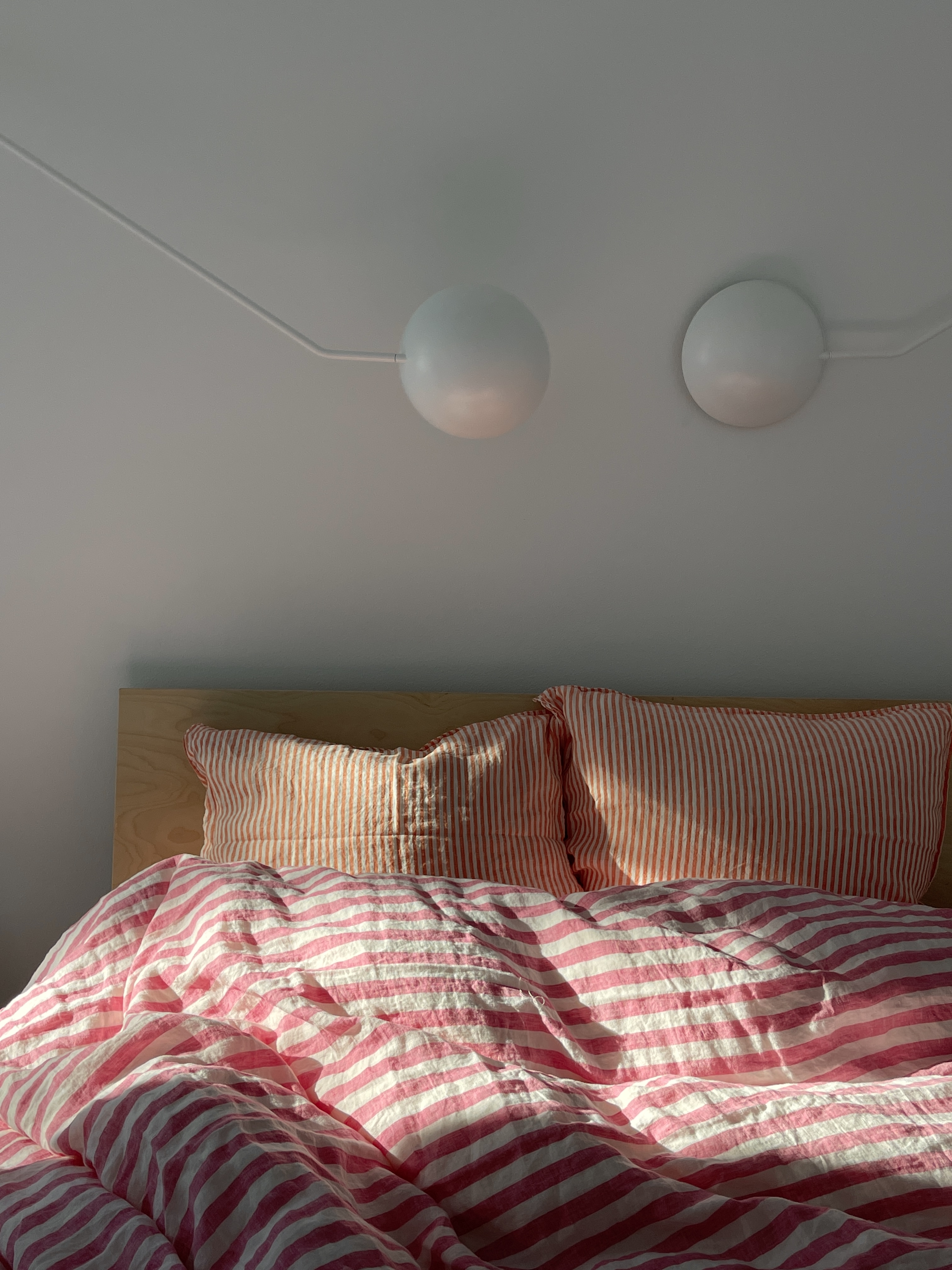 what's your favorite spot in the house?
The couch- haha. Our upstairs sectional faces the most scenic part of our home. I love my morning coffee on the couch watching my bird feeders.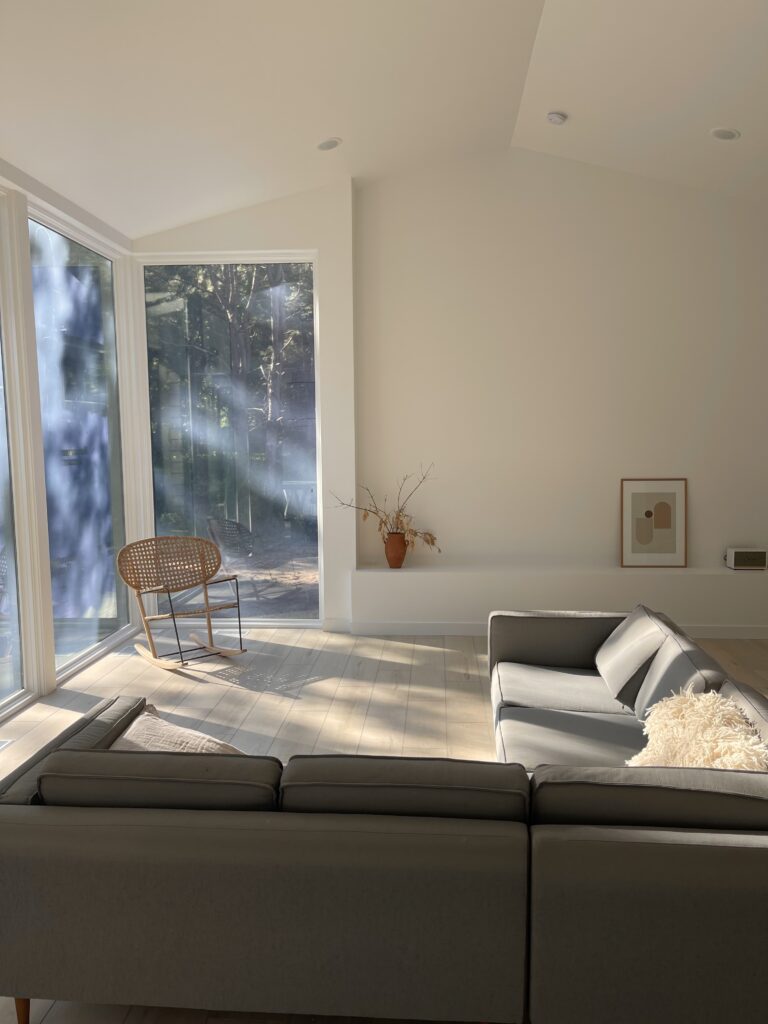 what was the biggest splurge in your new home?
Our glass garage doors are a dream come true. They give off that Palm Springs vibe in South Dakota. We are really happy how they turned out.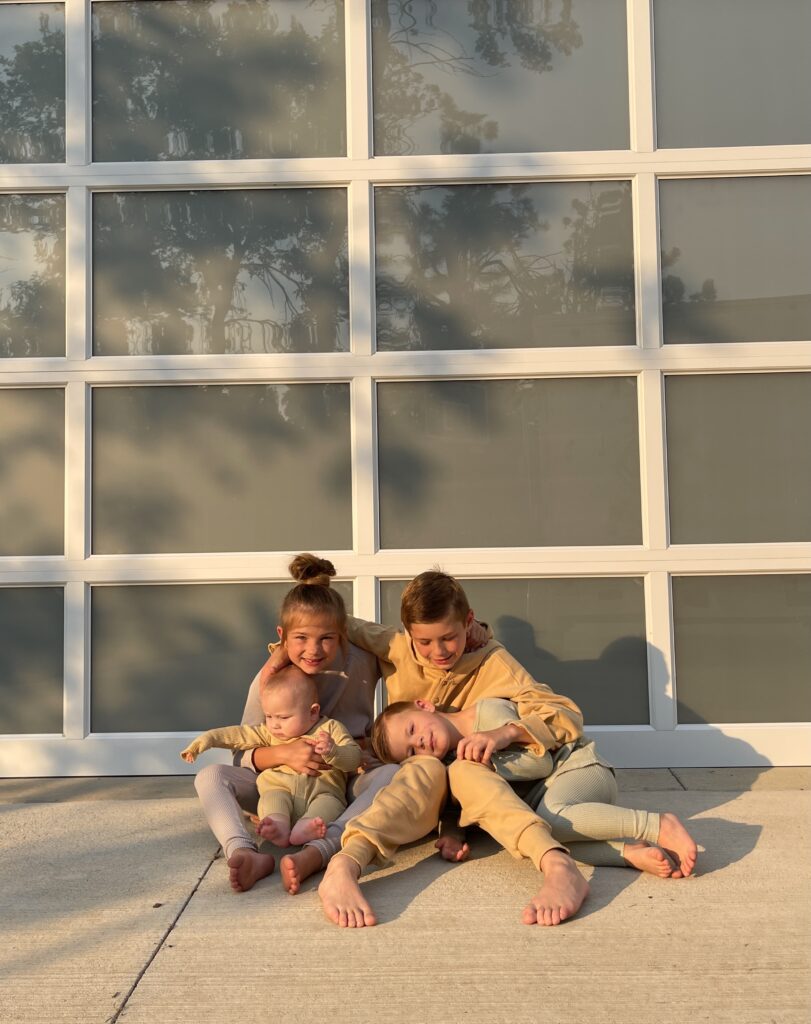 do you own a tv!?!!?
Yes we do! We don't have a tv upstairs but we have one in our lower level. It's not on that often but we love doing movie weekend movie night with our kids. I'd love one of those cool frame TV's in our bedroom- it's on the wishlist.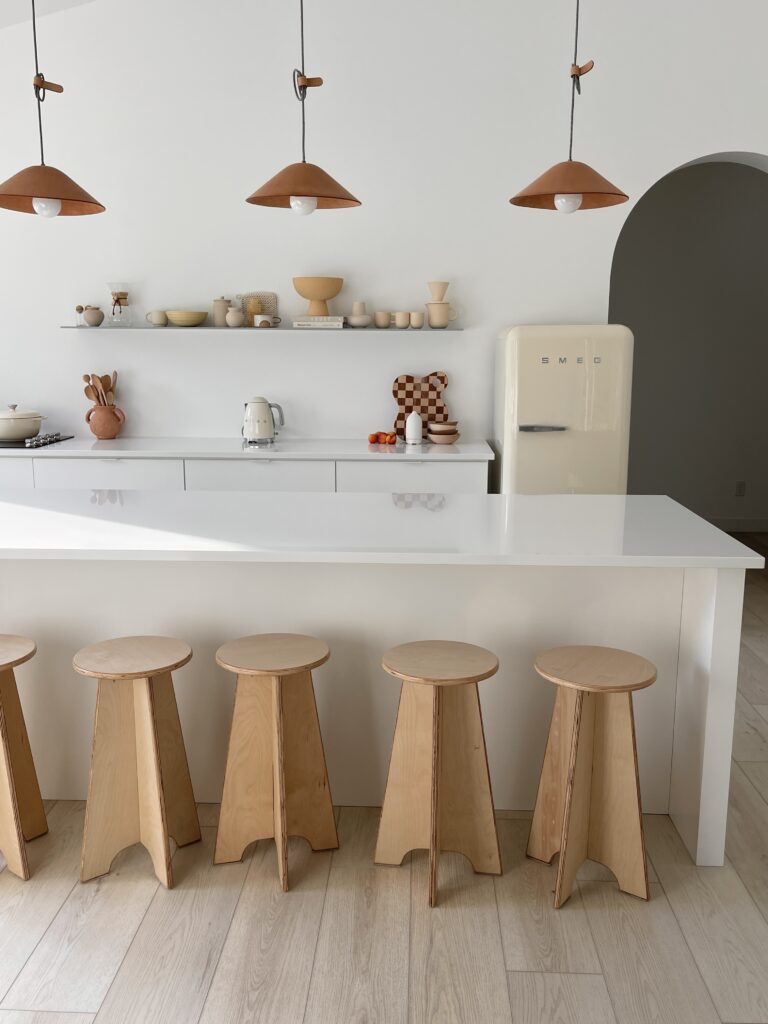 what's something you want to change but haven't gotten to?
We've been meaning to add some wooden fluted doors to our pantry and add some more texture to our walls. We also have a lot of landscaping planned this summer.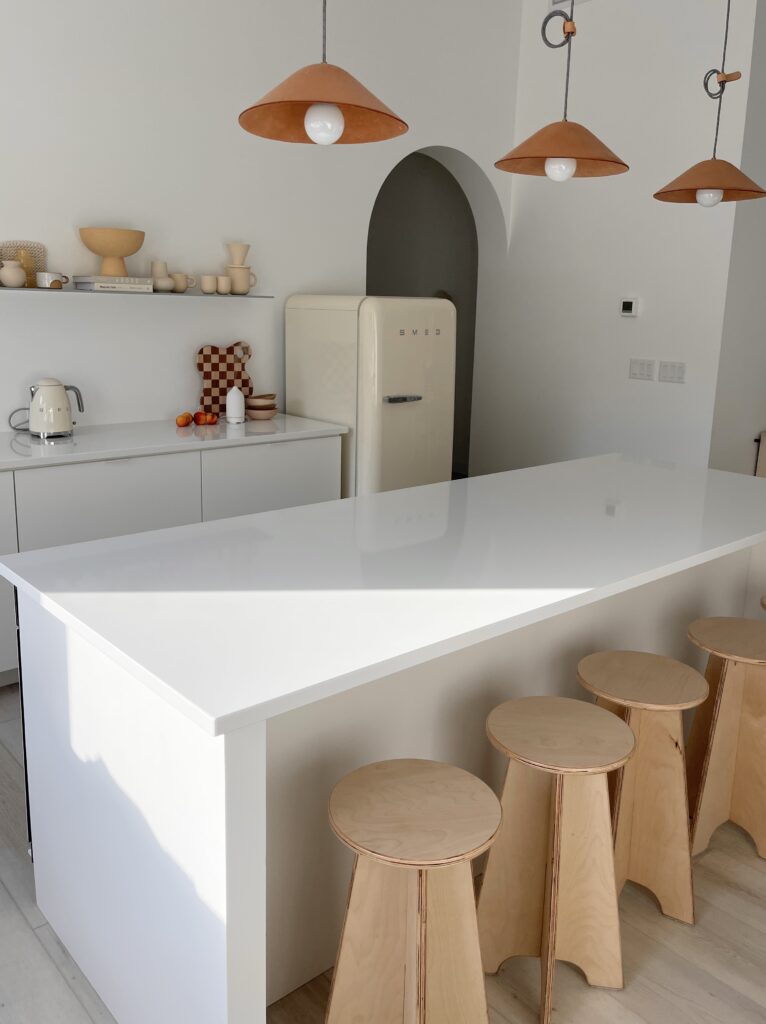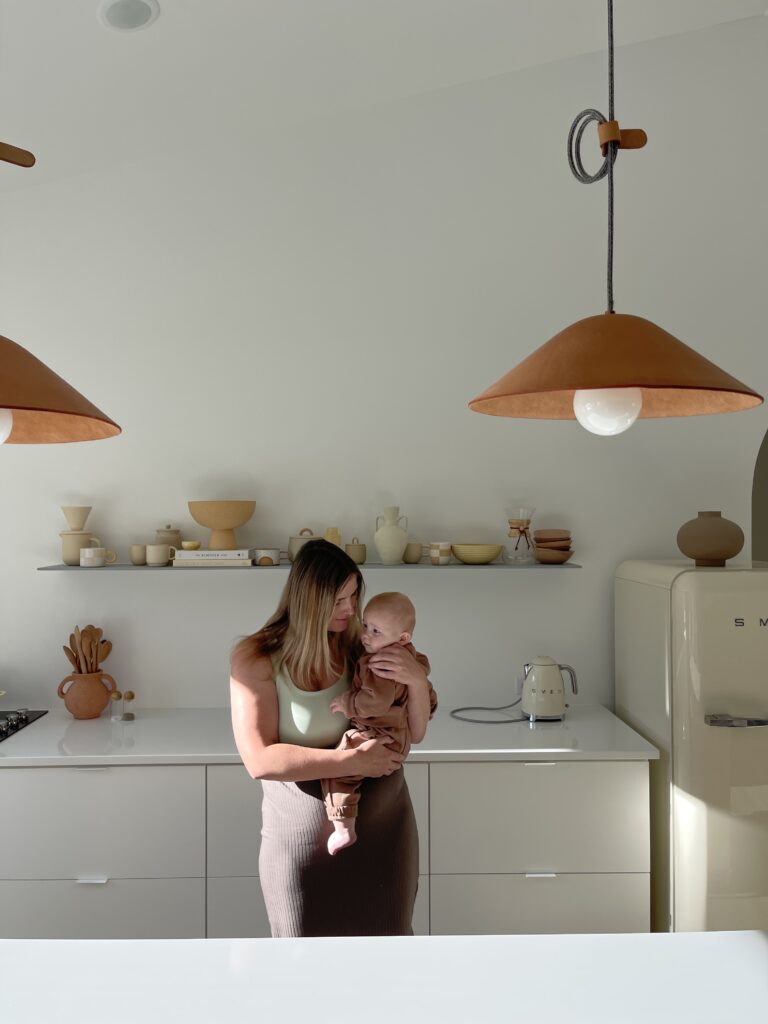 what's your best design advice?
When in doubt, go simple. It's easier to add than subtract when it comes to design. Take it easy, take your time, think it through, don't rush.
what's a style compromise you made for your kids happiness?
Their rooms are all them! Their bedrooms are filled with all the fun colors, legos, walls plastered with their artwork.. I love watching their personalities.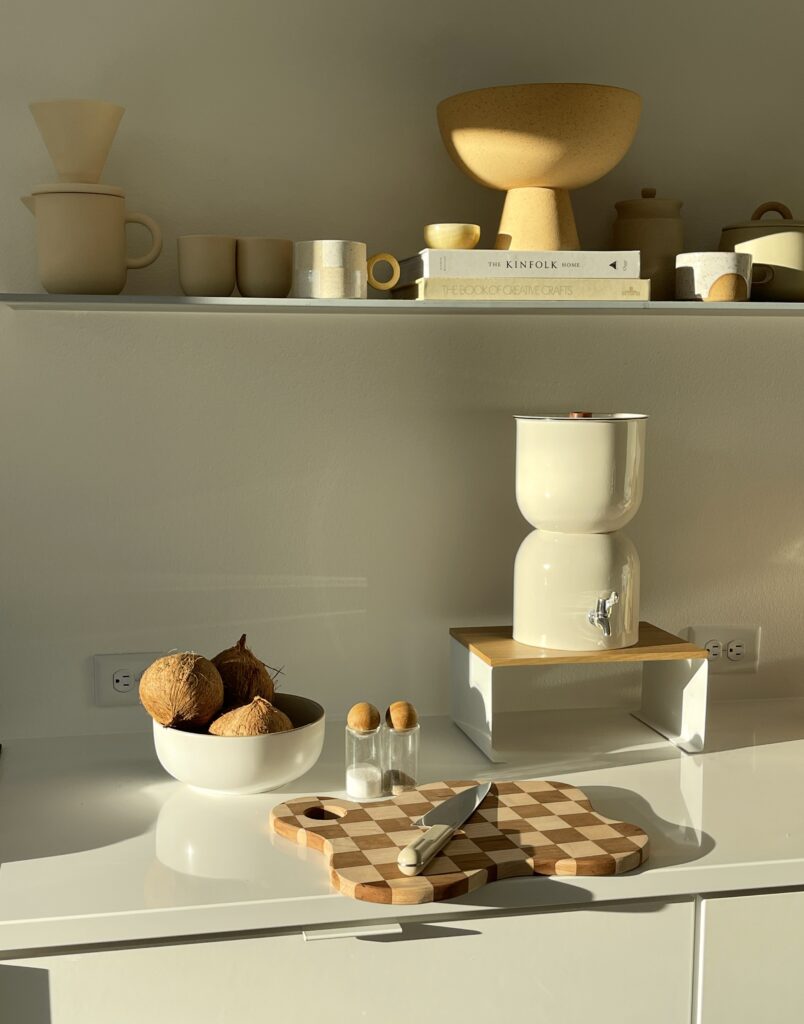 what's your favorite thing about your home?
All the natural light is by far my favorite. When we were drawing up our house plan, I spent time on the property envisioning the home and the way the sun would align. We get to see most of the sunrises and the way the golden hour hits our kitchen is unreal.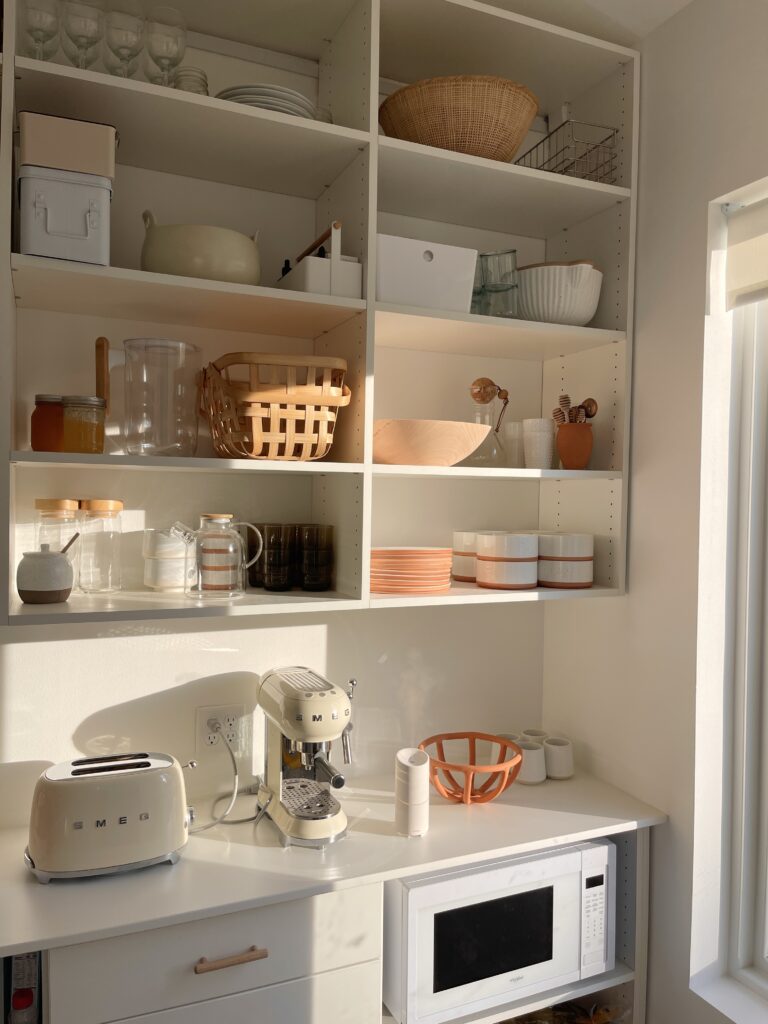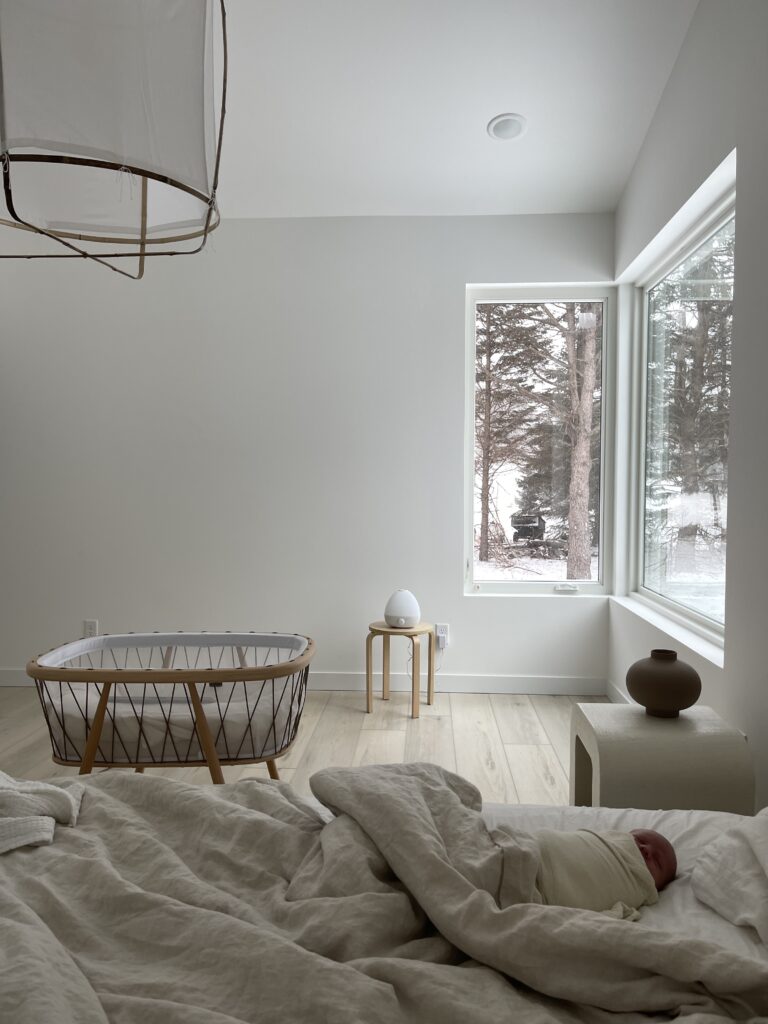 what are you watching/reading?
I am a sucker for a good documentary! Also Chicago PD has been my jam for years! Unfortunately time for books doesn't exist right now!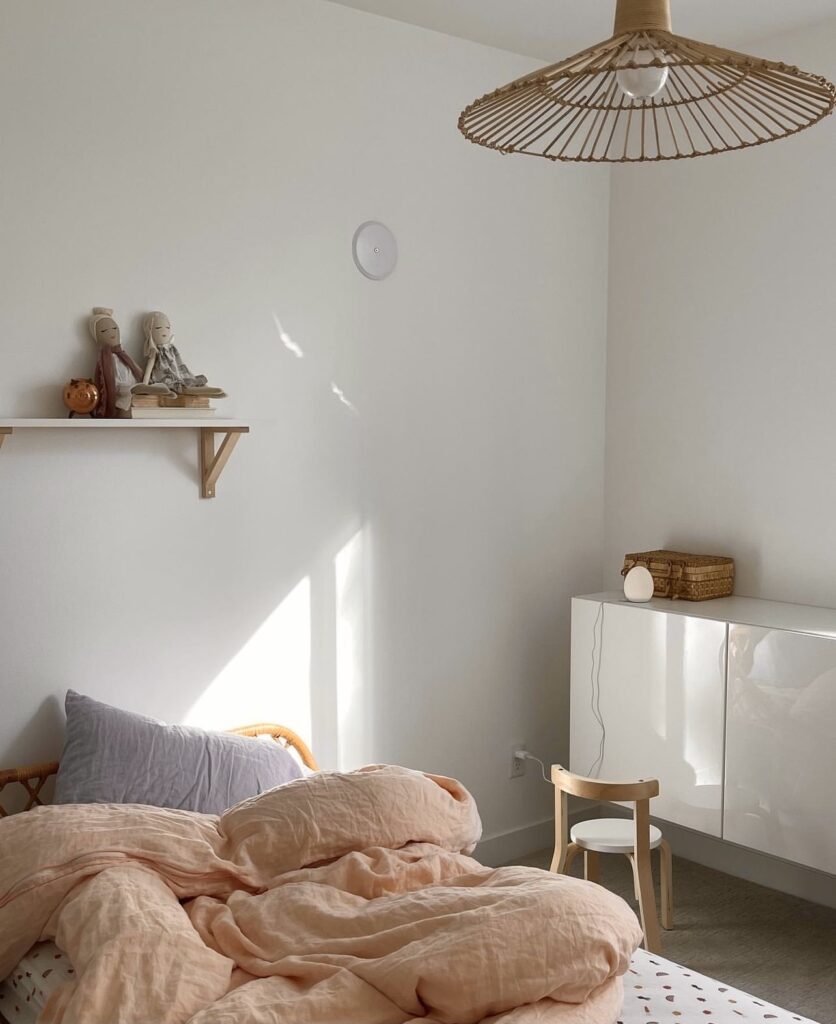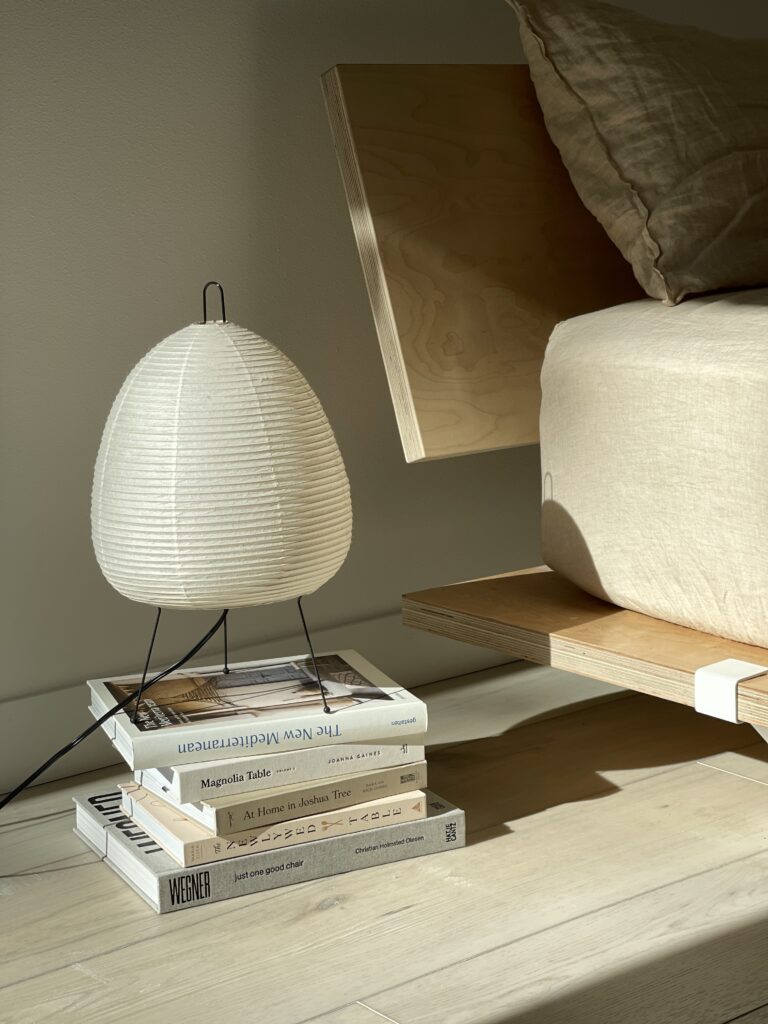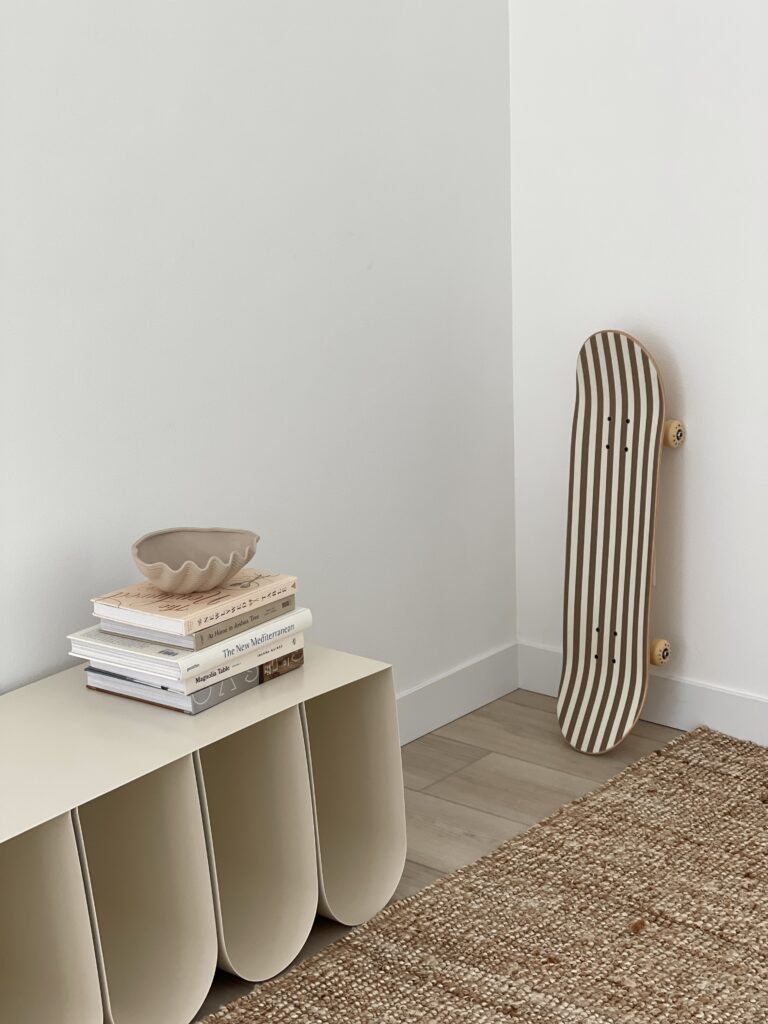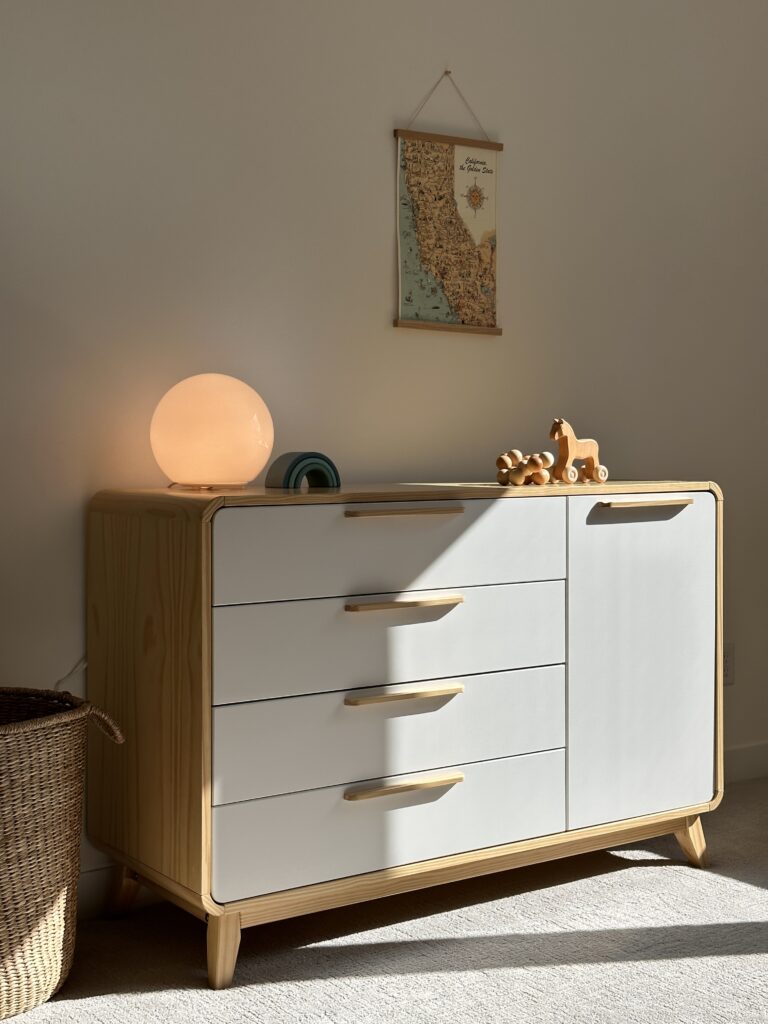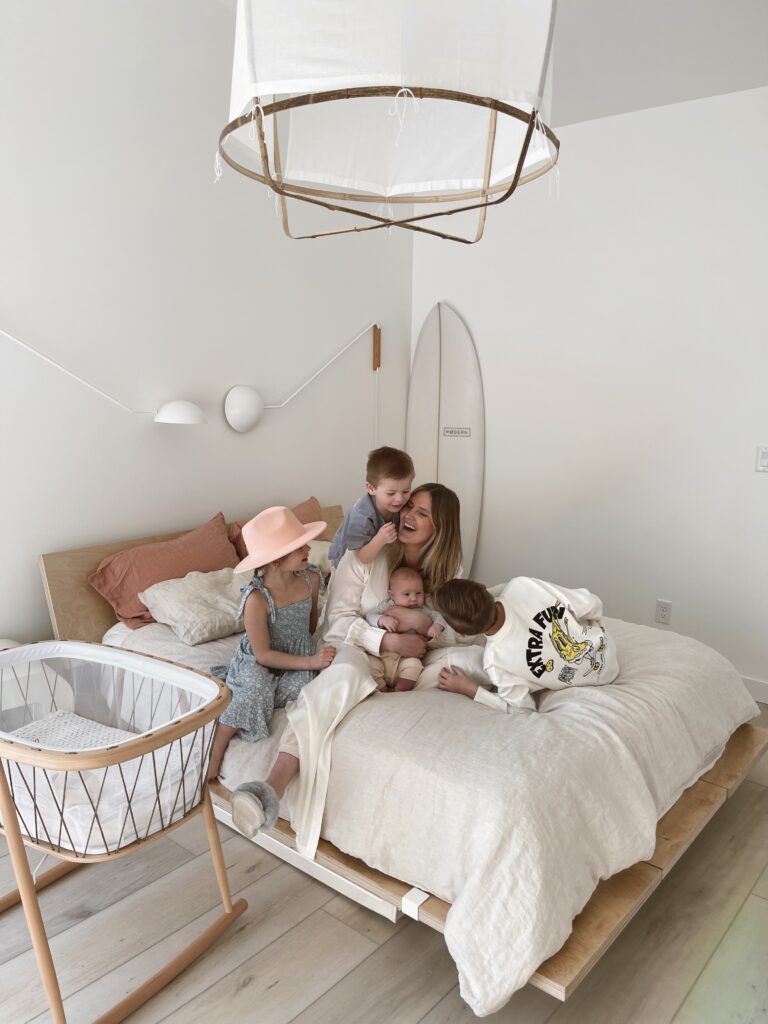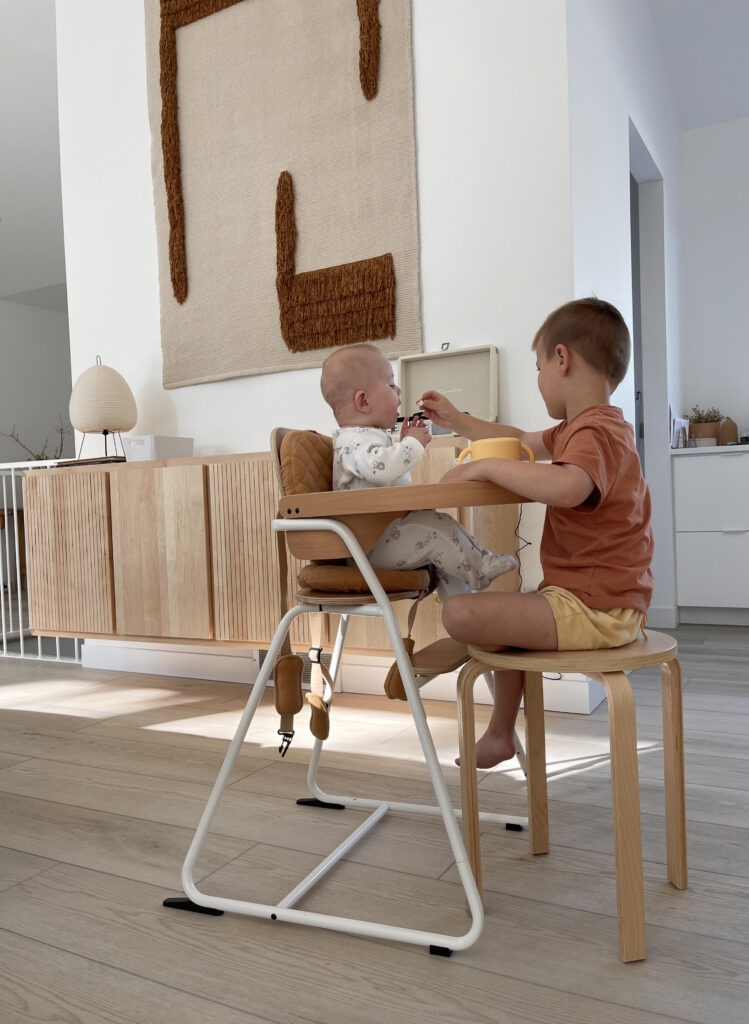 sources
paint color: Chantilly Lace by Benjamin Moore

hallway bench
clamshell bowl
striped skateboard
bedroom—
bed
nightstands (similar)
striped bedding (similar)
sconces
dining—
high chair
credenza
light
lamp
art
kitchen—
fridge
checkered cutting board
water dispenser
stand for water dispenser
pendant lights
stools (custom made)
kids rooms—
mobile
rattan bed
bedding
dresser

hope you enjoyed a look into this veeeeery serene home!