my favorite places
for lunch

in la
been meaning to do this post forever! i am passionate about the restaurants we frequent, but i kept this list concise because it feels more… personal that way? haha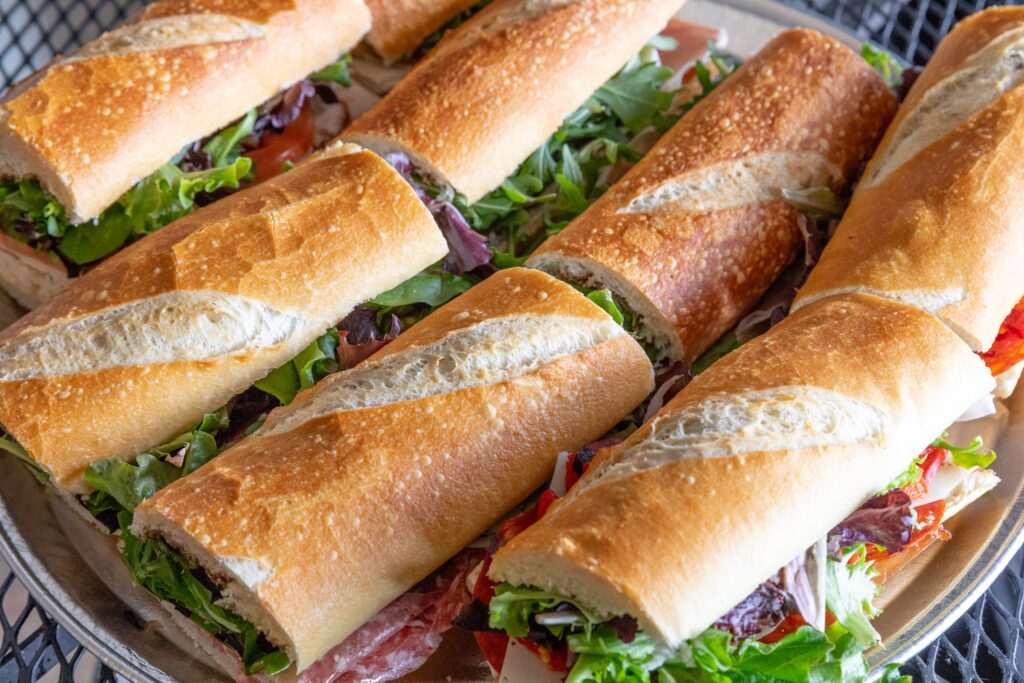 larchmont wine & cheese shop (larchmont)
my favorite sandwich forever! you can't beat the soppressata on baguette, you just can't. it's untouchable!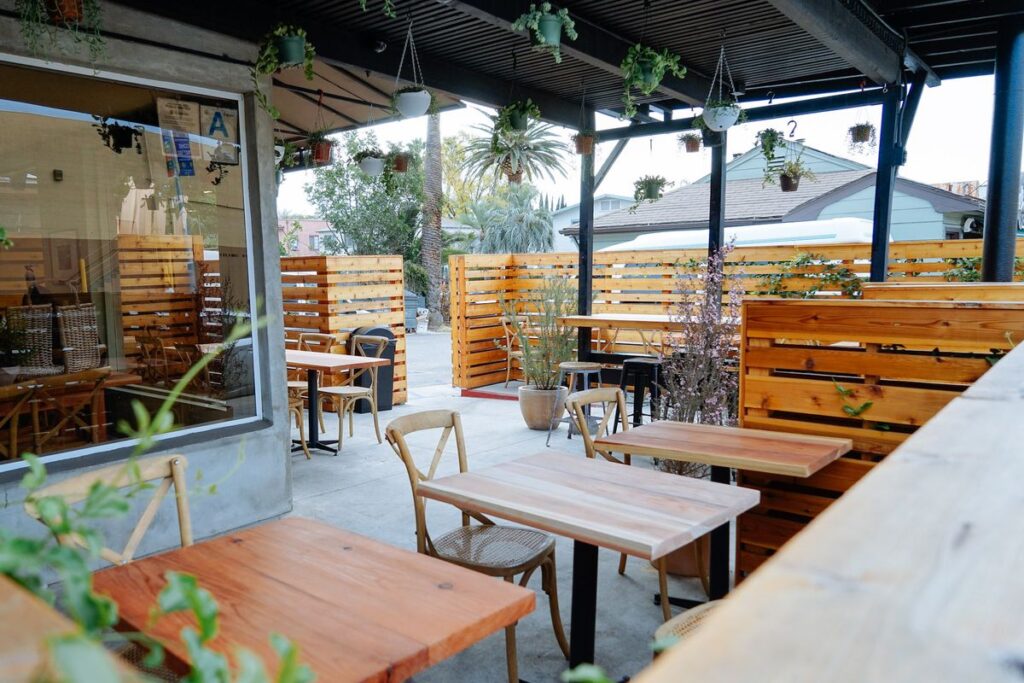 all time (los feliz)
the cutest little restaurant with such amazing food. for lunch, i love the salmon bowl, the big ass salad with steak and the blt. AND THE COOKIES!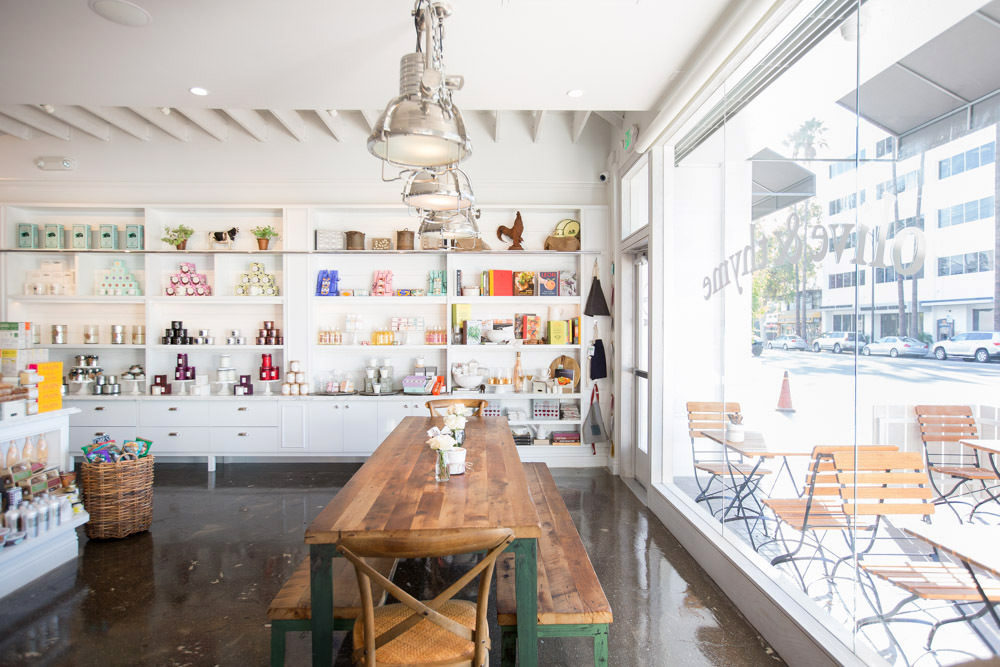 olive & thyme (burbank)
everything here is so good. it's also a little cute marketplace and they have a deli counter. my favorites are the blta and salmon bowl (lol deja vu?), the green goddess chicken salad plate, the buratta toast, i can't remember ordering something that wasn't great!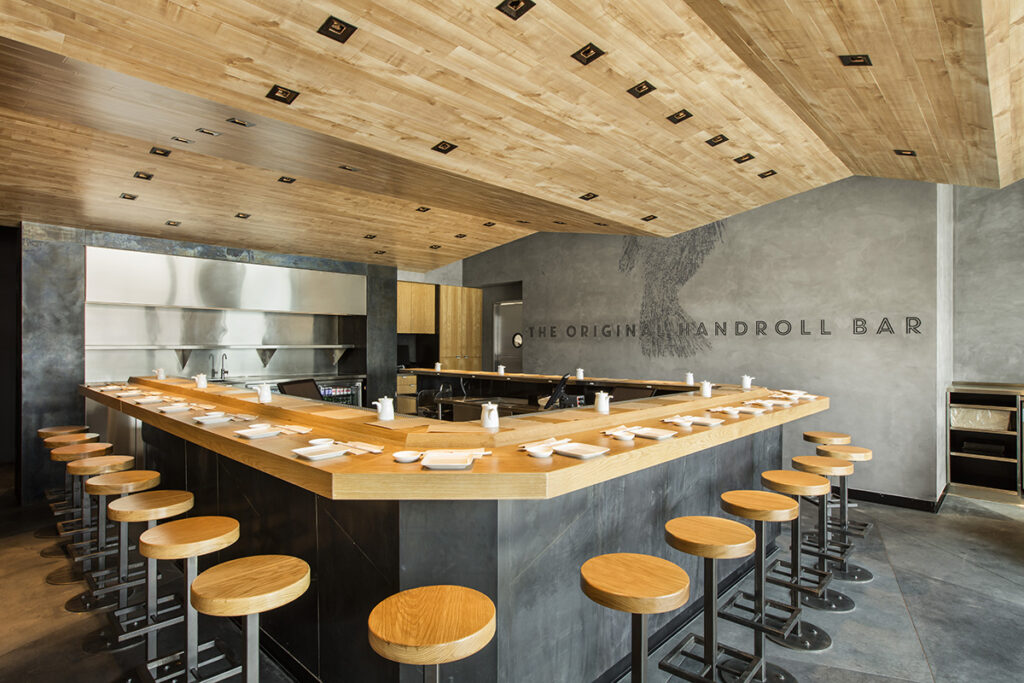 kazu nori (too many locations to name!)
one of my favorite lunch date spots. this is a hand roll restaurant, you sit at the bar, choose the amount you'd like and they make them right in front of you. the rice is warm and the seaweed is crispy and it's so so good.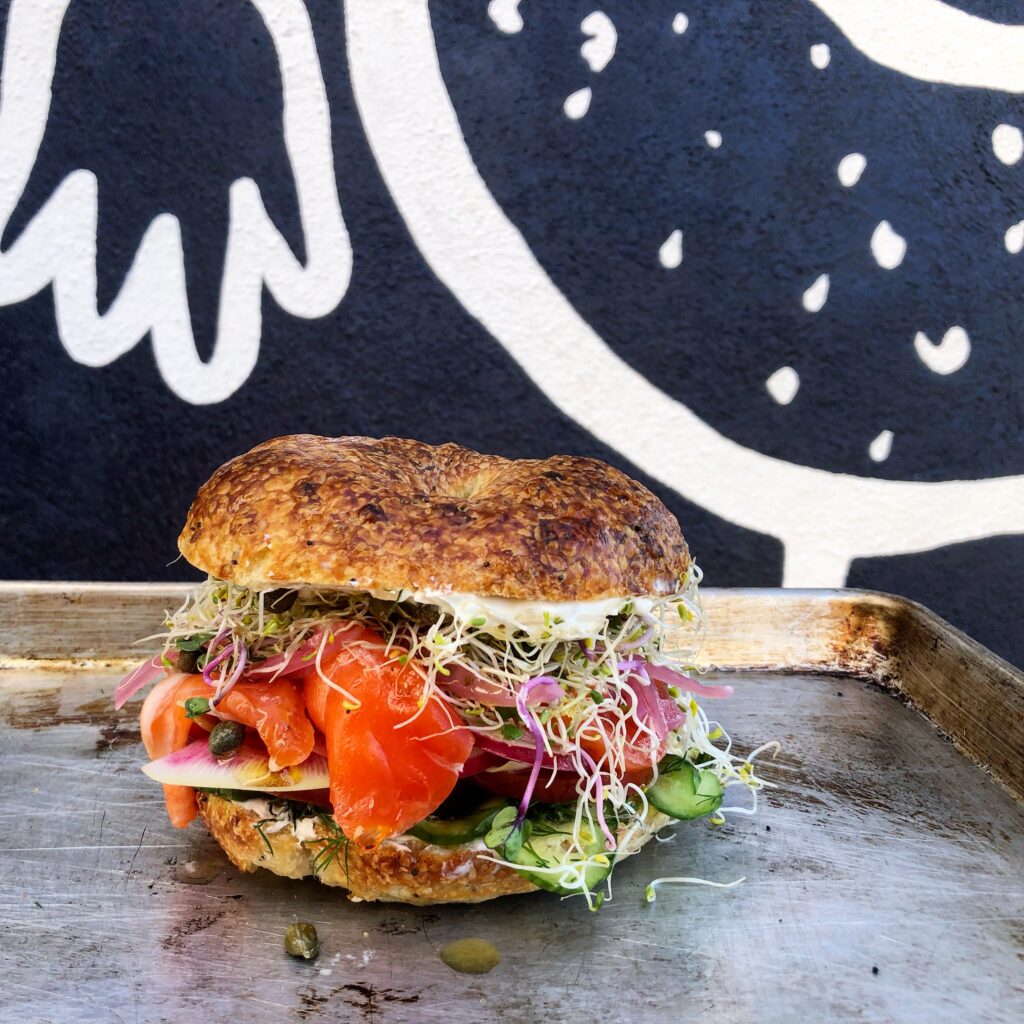 hank's, a deli of sorts (burbank + sherman oaks)
love their bagels but they are known for their bagel sandwiches — my favorites are the gravlax and the BTLA (sensing a theme here?). it's not on the menu but you just create it with the toppings, it's so good! i actually get it scooped so it stays crispy but i know that's not for everyone.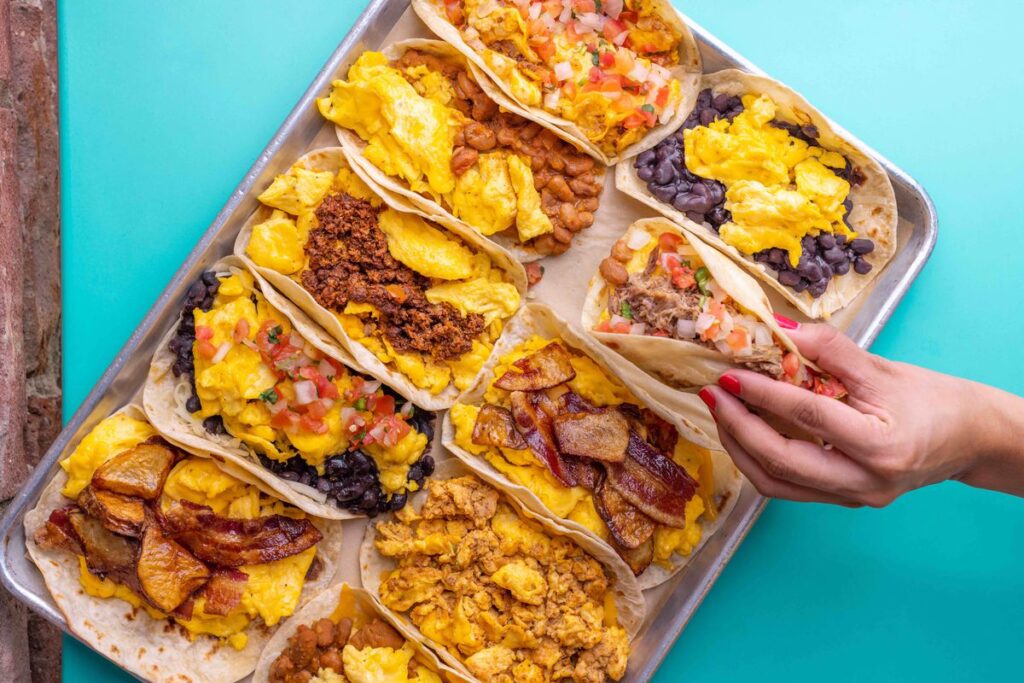 homestate (hollywood, playa vista, sherman oaks, pasadena, highland park)
amazing greasy texmex tacos — their flour tortillas, guacamole and margaritas are so so good. i always order the trinity and the brisket tacos!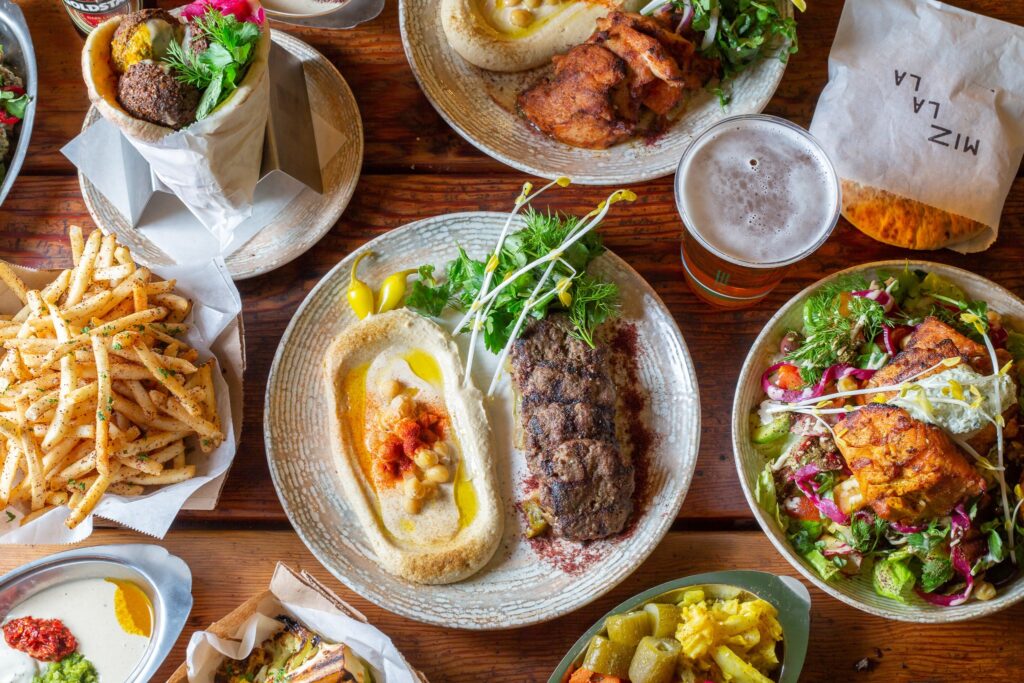 miz la la (sherman oaks + west adams)
the food here is so good. it's israeli and i love the salmon kabob plate a lot. they have amazing side dishes and date shakes and i love the little minty green mix so much. the west adams location is much nicer than the sherman oaks one, it's got a very sweet little patio.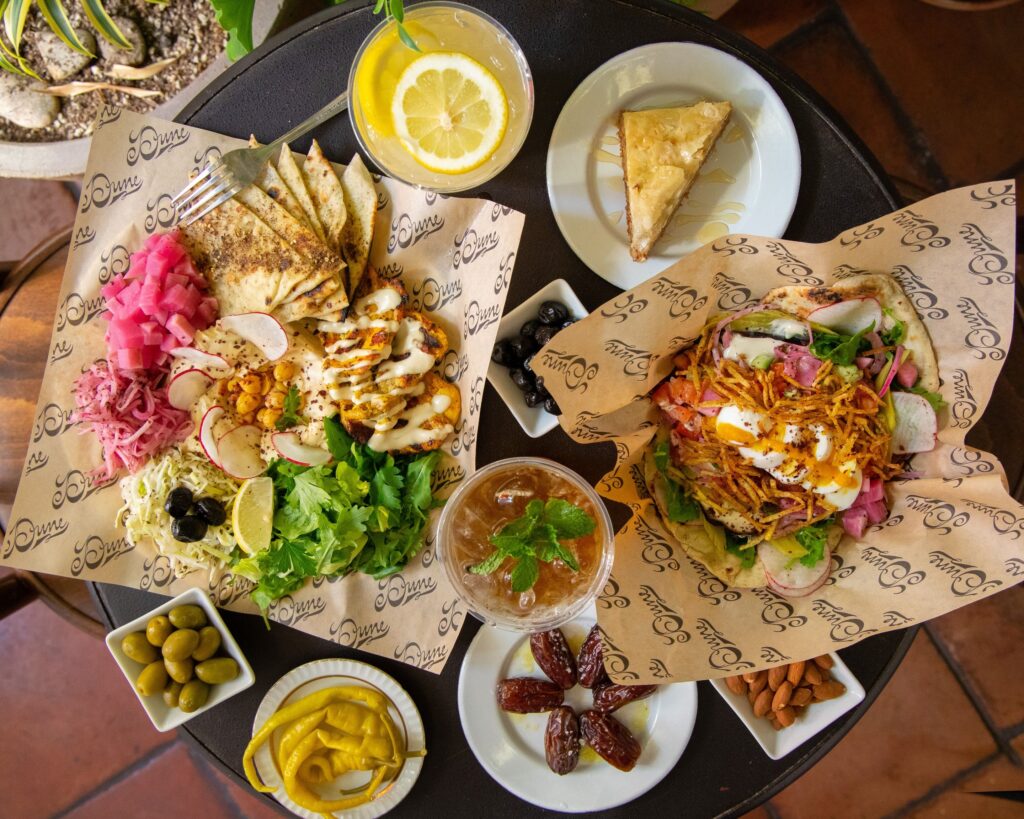 dune (atwater)
a little counter serve spot that has incredible mediterranean food, i love their plates (yes i normally order the salmon lol) and falafel and pickled radishes!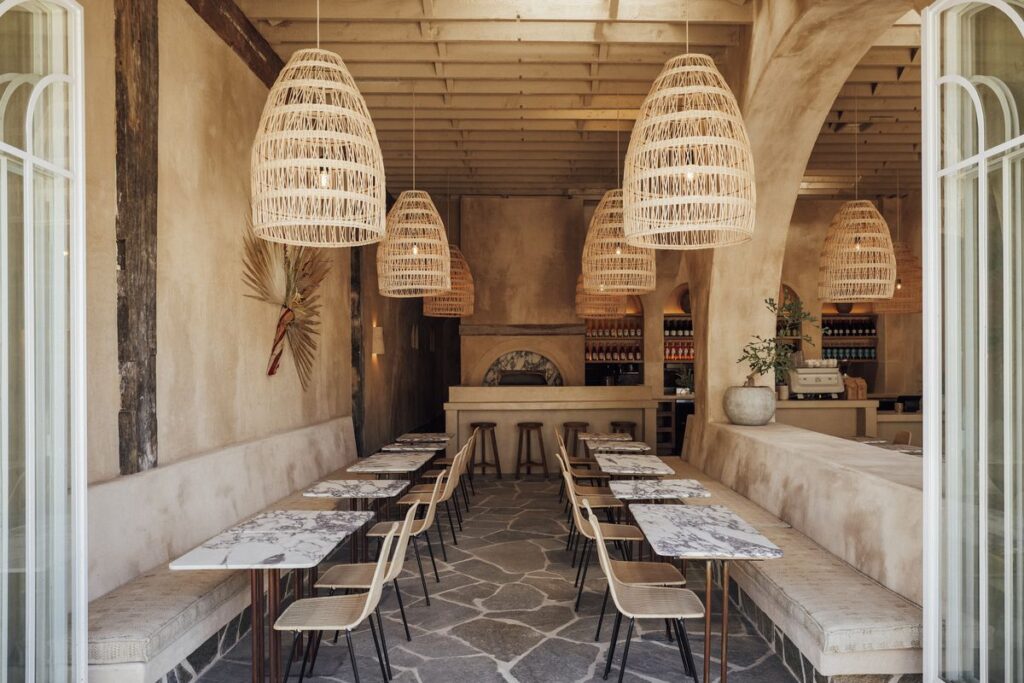 great white (venice + larchmont)
a very hot spot for lunch based on how busy it is, but the food is gooood. plus the design of the restaurant is so cute. i've loved the burger and breakfast burrito and the… salmon bowl? wth? should i do a best salmon bowl in la post instead?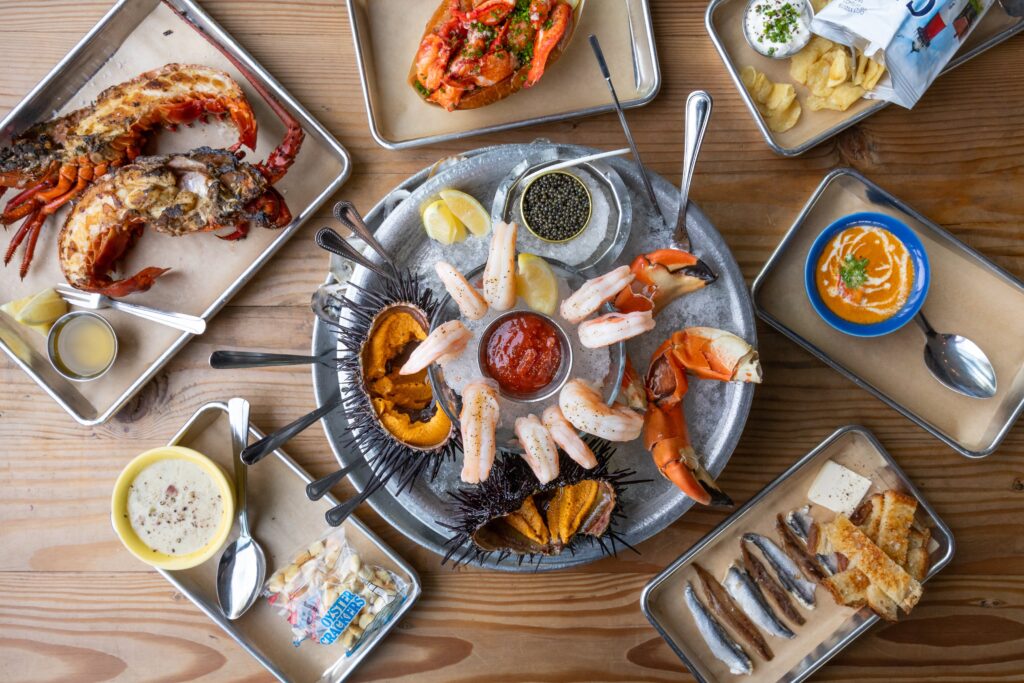 broad street oyster (malibu + dtla)
we simply do not have enough lobster rolls in this city! not only is the food here really good, the vibe is so fun. it's picnic tables and everyone is so nice and happy because they're near the beach eating seafood. i love the oysters and the hamachi and basically everything here.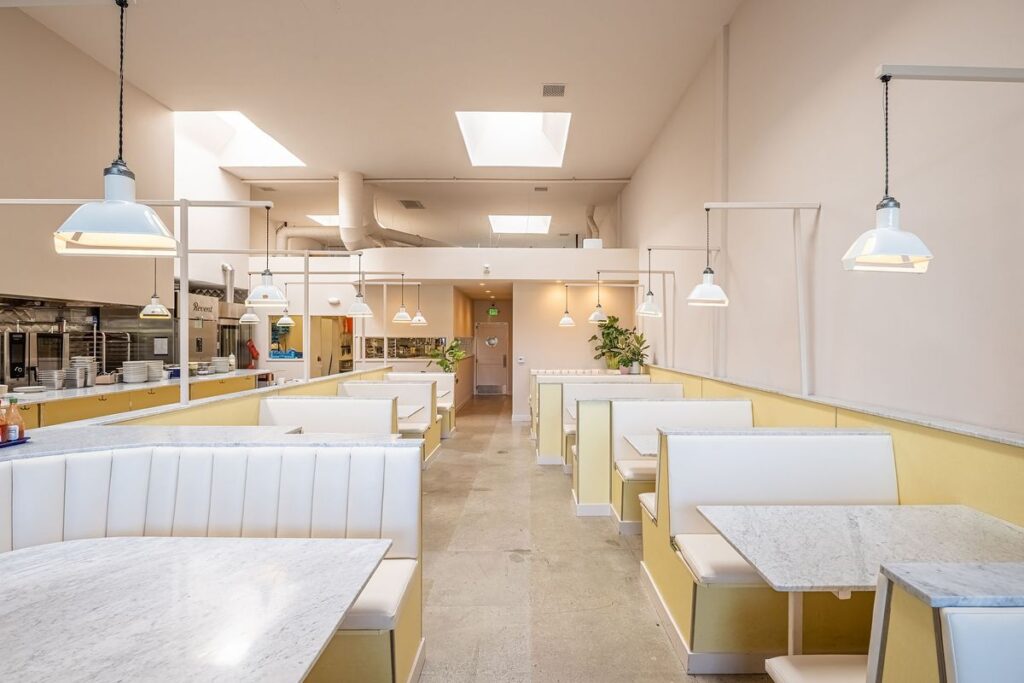 bub + grandmas restaurant (highland park)
ok so i've only eaten here once, but i LOVED it. incredible bread and pastries and desserts and i loved my turkey sandwich that had horseradish russian dressing and pickled cucumber!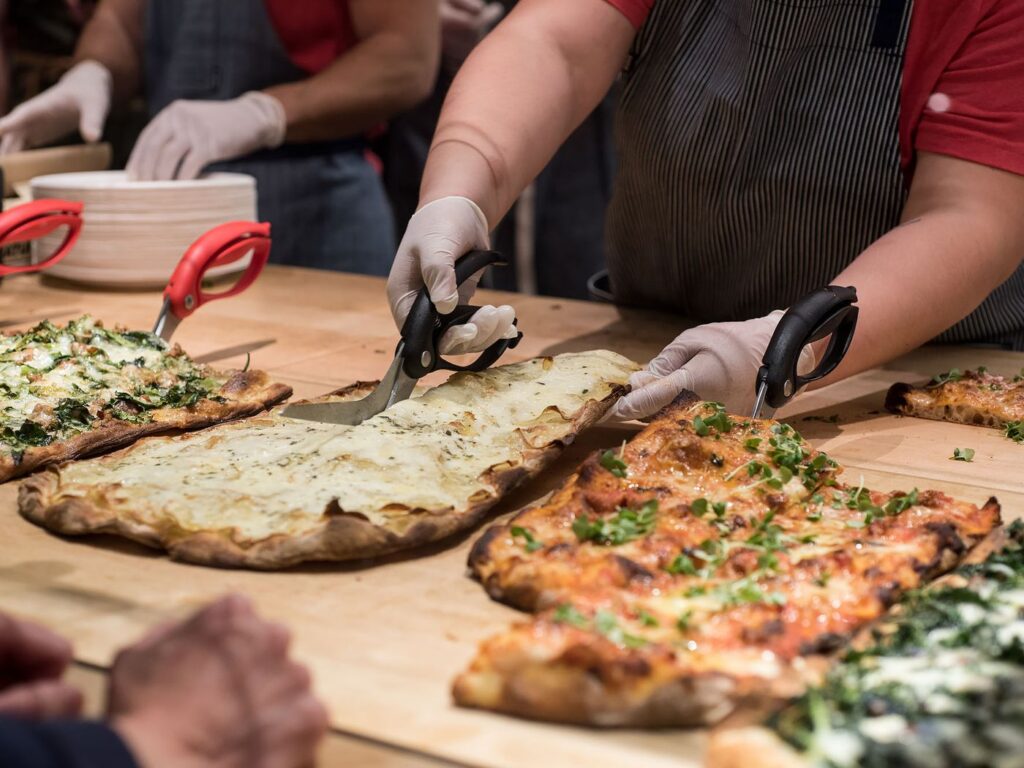 triple beam pizza (highland park + echo park)
the pizza here is incredible! it's also fun, they cut the rectangular slices with scissors and you can try a bunch of different delicious unique combos. my favorites are the acorn squash with honey and the potato sage and truffle.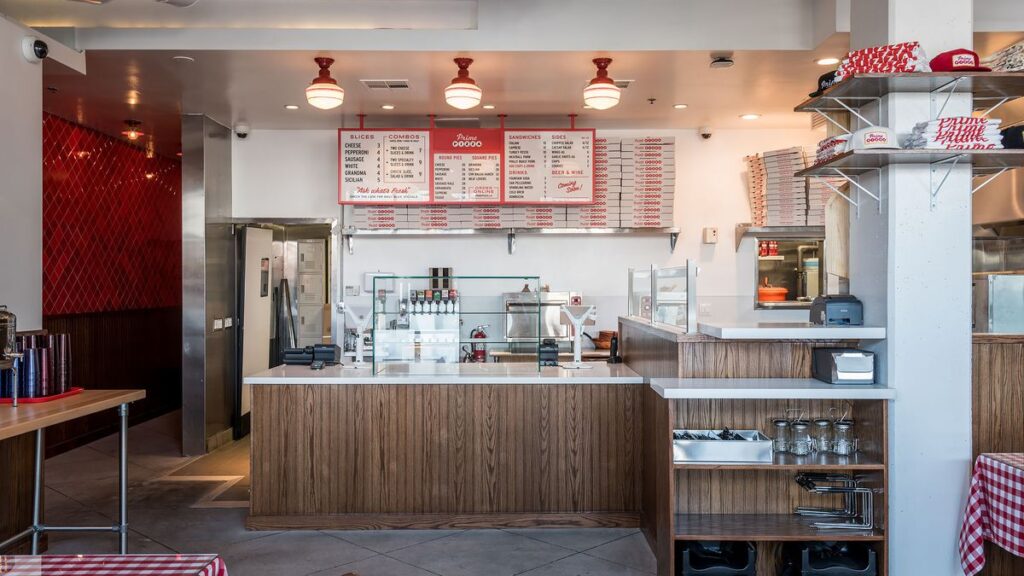 prime pizza (locations all over)
this is our go-to pizza, it is so good. we love the square sicilian dearly! and ps, i don't even normally like pizza like that –but once i got into it i was hooked.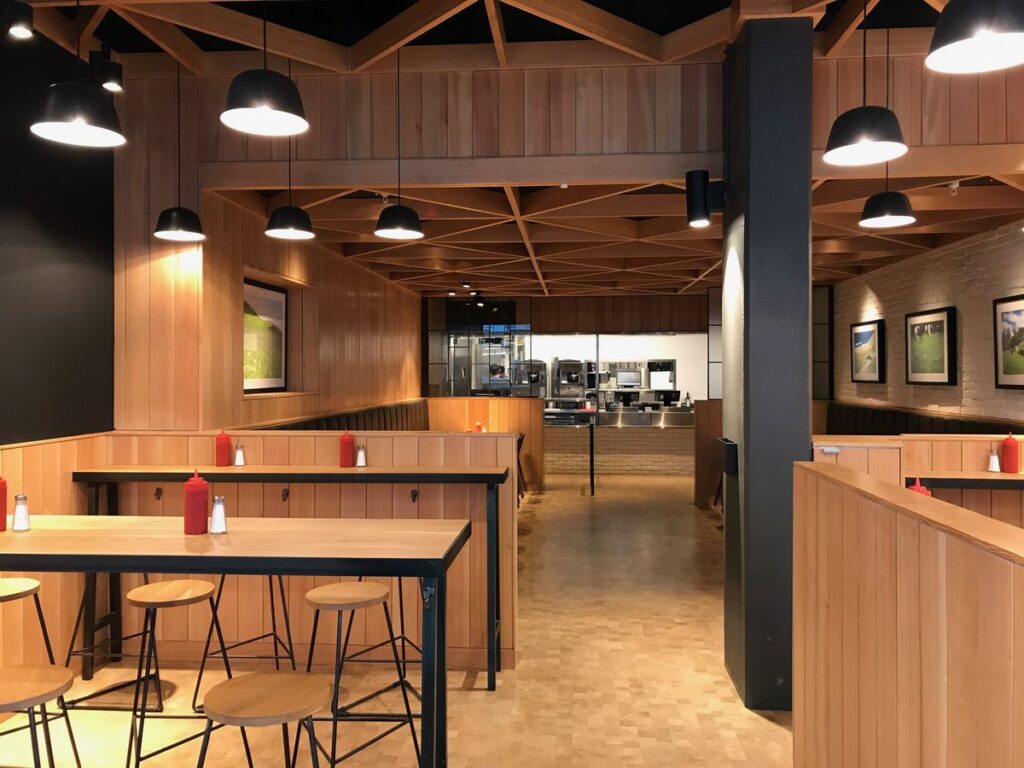 hiho cheeseburger (studio city, mid wilshire, santa monica)
and our favorite burger spot, not only is the burger unreal but the PIES. THE PIES! they have banana cream, key lime and cheesecake and they're all so amazing — but the cheesecake is somehow the fluffiest i've maybe ever had!