fudgy chewy salty brownies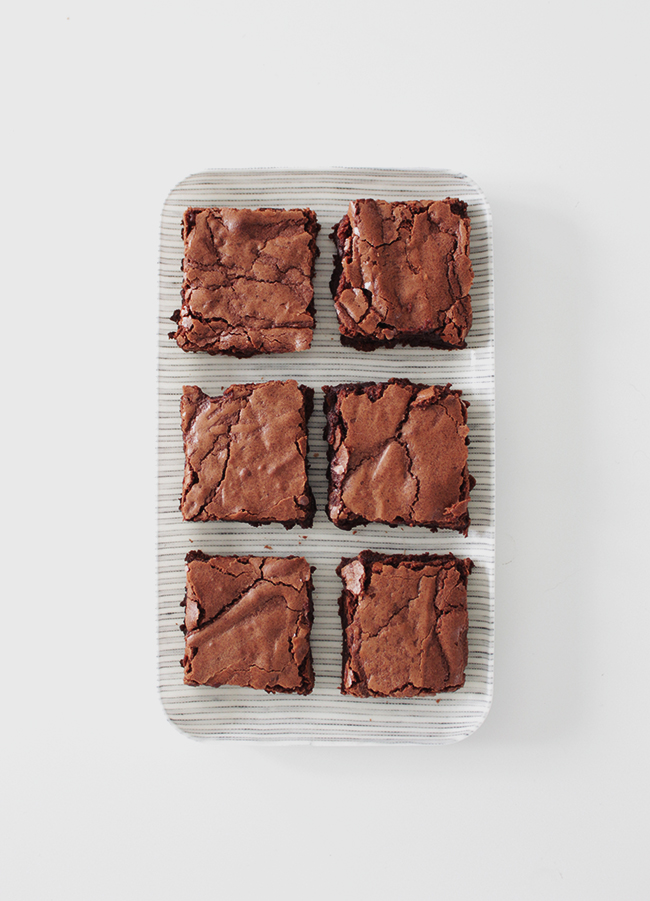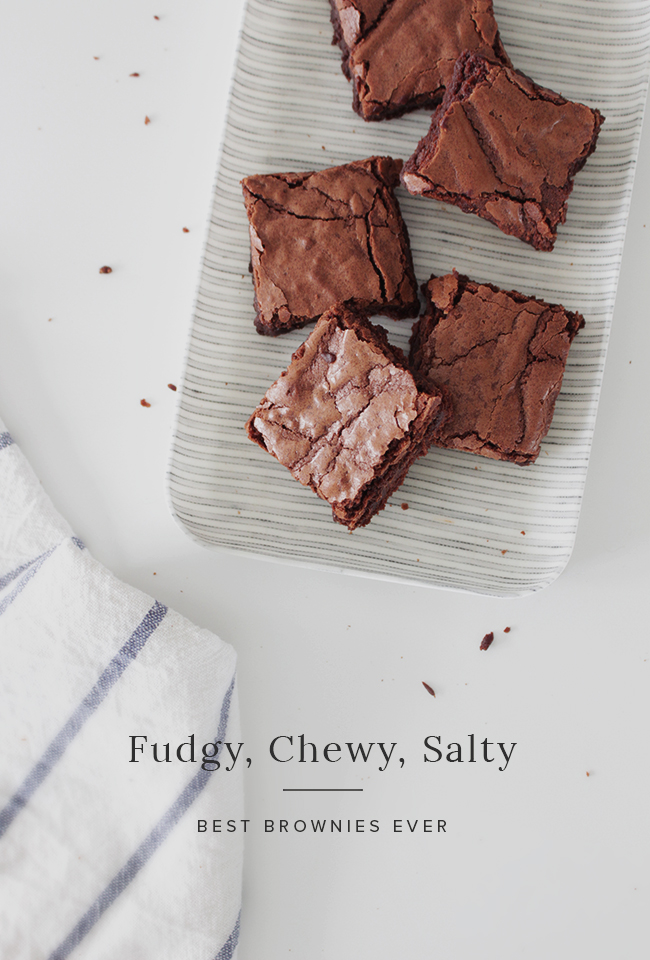 ORIGINALLY POSTED MARCH 2017
if you follow me on instagram stories, you know i have been baking a lot of brownies during my pregnancy — and after a lot of recipe testing, i have totally found my favorite one for life.
i am obsessed with these — i really like fudgy brownies more than gid, who prefers the cakier kind, so i give him all the edges and he's happy. these are so fudgy, so chewy, so rich — and i upped the amount of salt from the original recipe to give them a little extra saltiness which i love.
when you see how much butter and sugar goes in, you'll see they're the opposite of healthy — but like, in a good way.

Ingredients
1 cup butter, melted
3 cups white sugar
1 tablespoon vanilla extract
4 eggs
1 1/2 cups all-purpose flour
1 cup unsweetened cocoa powder
1 tablespoon salt (you can use less if you prefer a less salty brownie)
Directions
preheat oven to 350 degrees F. lightly grease a 9×13 baking dish.
combine the melted butter, sugar, and vanilla in a large bowl. beat in the eggs, one at a time, mixing well after each, until thoroughly blended.
sift the flour, cocoa powder, and salt in a separate bowl. gradually stir flour mixture into the egg mixture until blended. spread the batter evenly into the prepared baking dish.
bake in preheated oven until an inserted toothpick comes out clean(ish), about 32-36 minutes. remove, and cool pan on wire rack before cutting.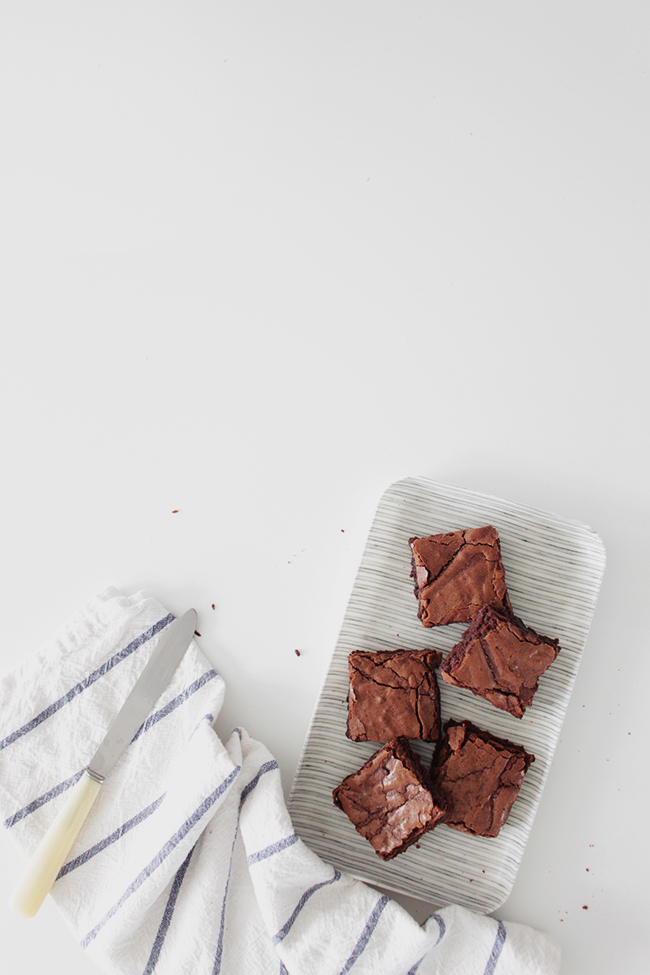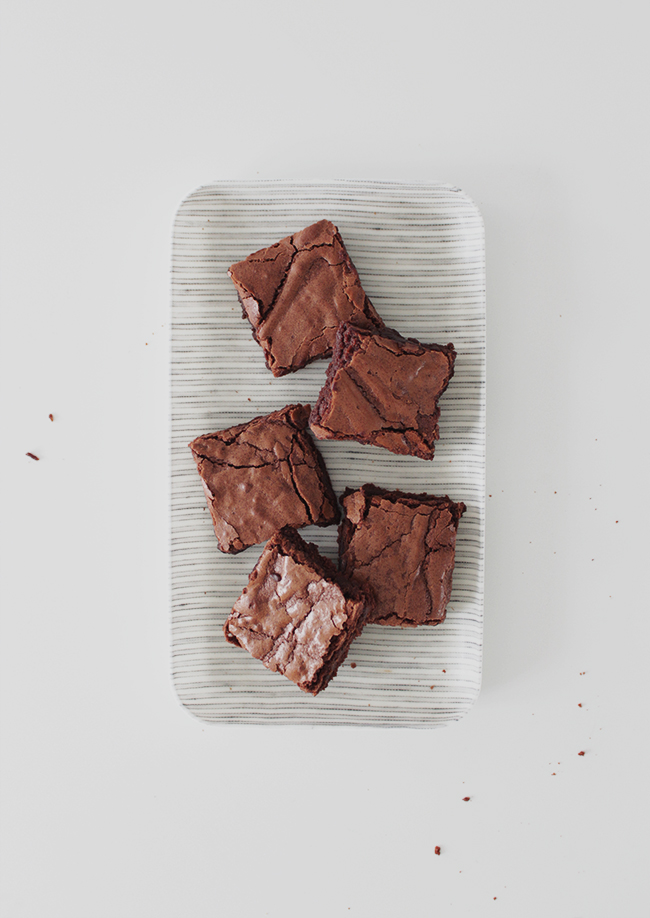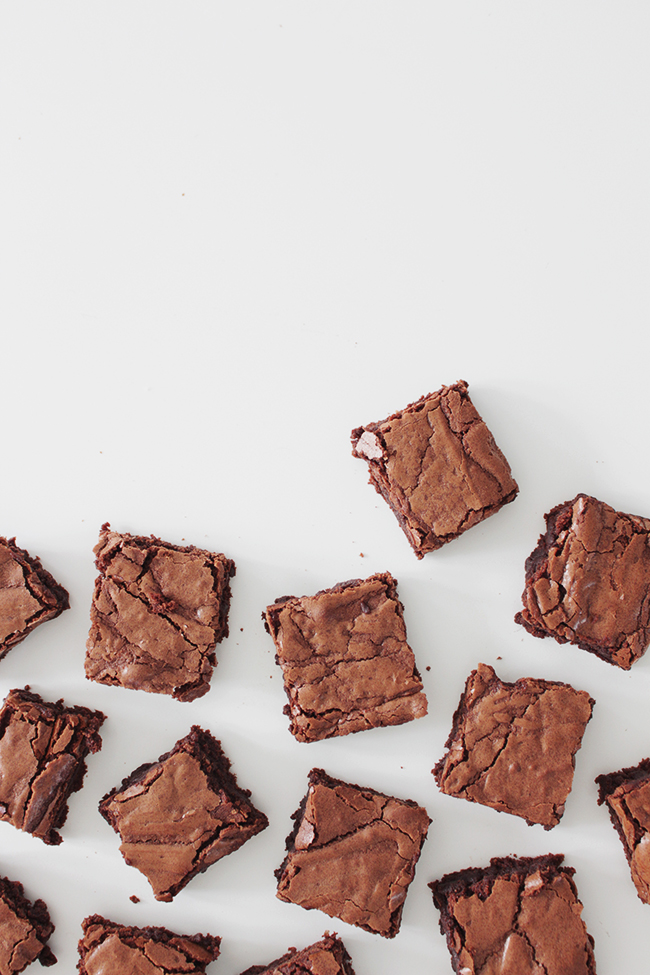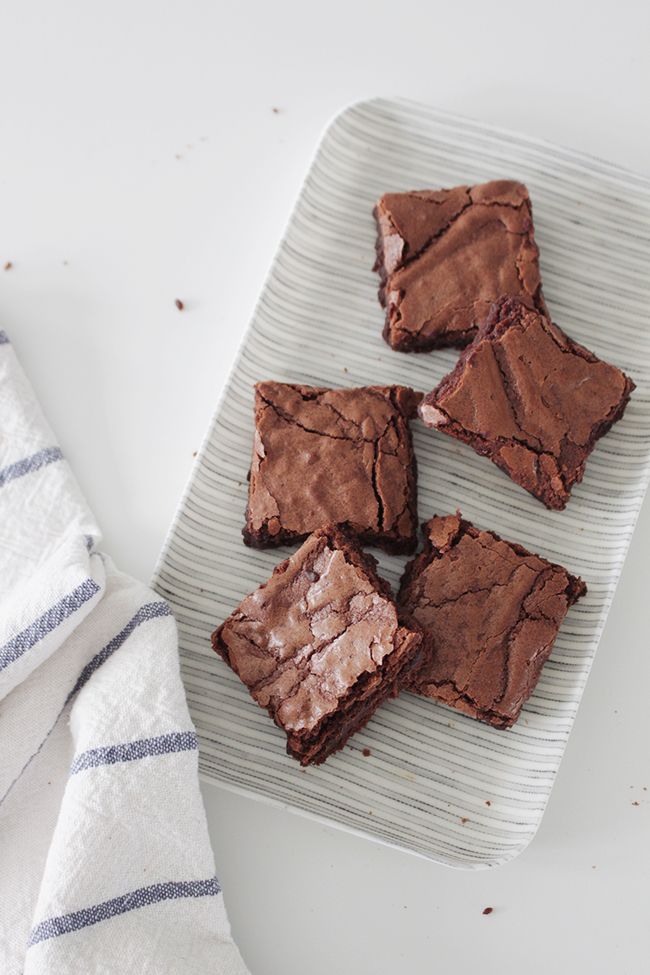 would love to know if you try these and love them like we do.
ps. link for the striped tray