making this: diy striped beach bag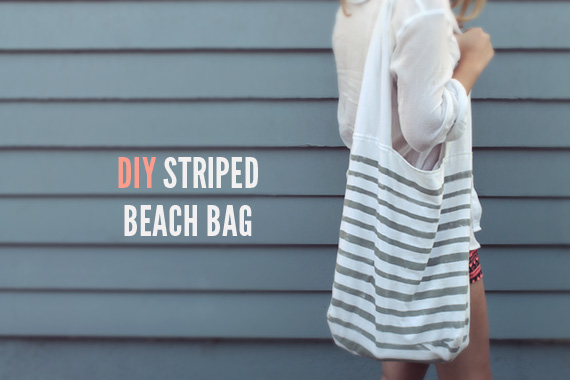 I needed a beach bag desperately for Hawaii. When I was browsing at Michaels, I saw this cotton tote bag which is more expensive than the normal canvas tote but soooo much softer and comfier. I think it cost about $17.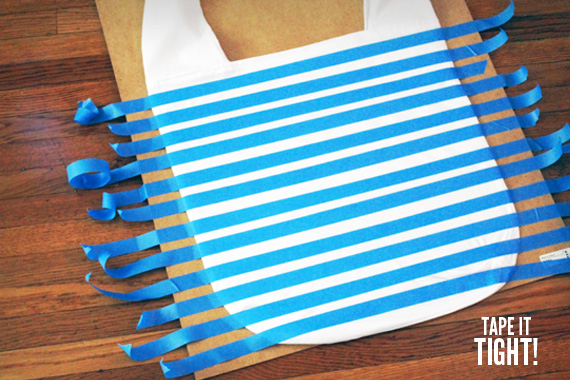 I taped it flat down and very tightly to a board. I also stuffed thick pads of paper inside so it wouldn't bleed through.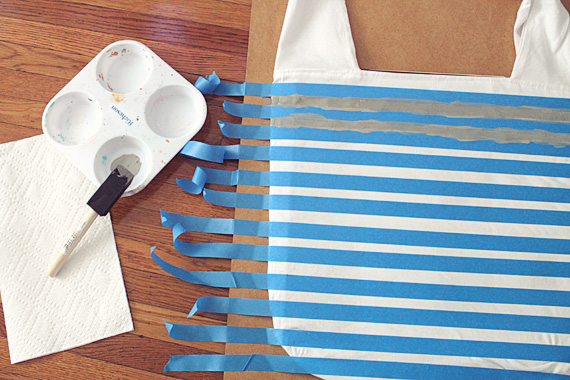 I didn't really bother keeping the lines perfect because that would be impossible for me. And I didn't care. It looks better this way!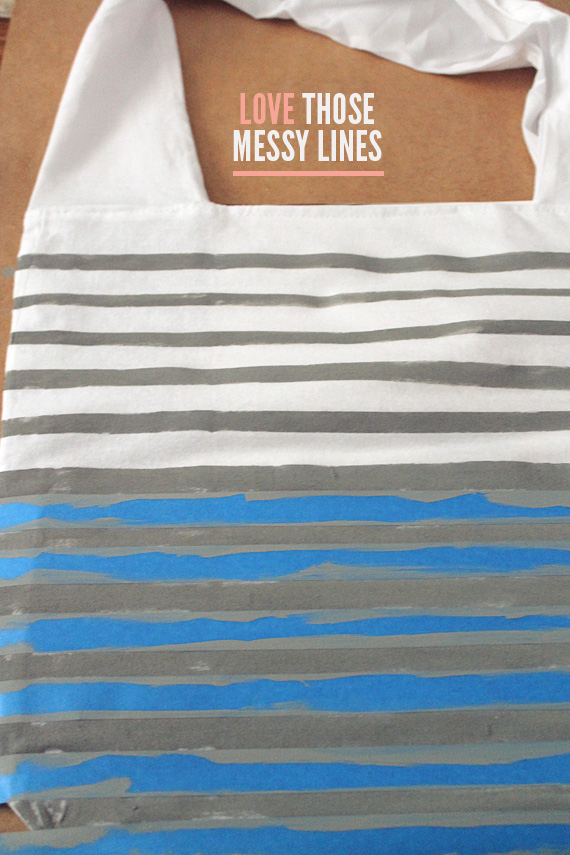 I only waited about an hour or so to peel off the paint. I WAS SO ANXIOUS!
It came out just the way I wanted. I even got a couple of "where did you get that bag" compliments on vacation!