i've spent the last year growing out my side swept bangs that i had for probably the last 8 years. and now that they're finally grown out, i feel very naked and styleless. so i think it's time to get a new style going up on my head. ( much to the dismay of my boyfriend who does not approve of this decision )
i have pretty wavy hair so i'm thinking bangs would shape out my little face well. let's hope. OH GOD I HOPE I WON'T REGRET THIS. anyway – here are some pretty bangs!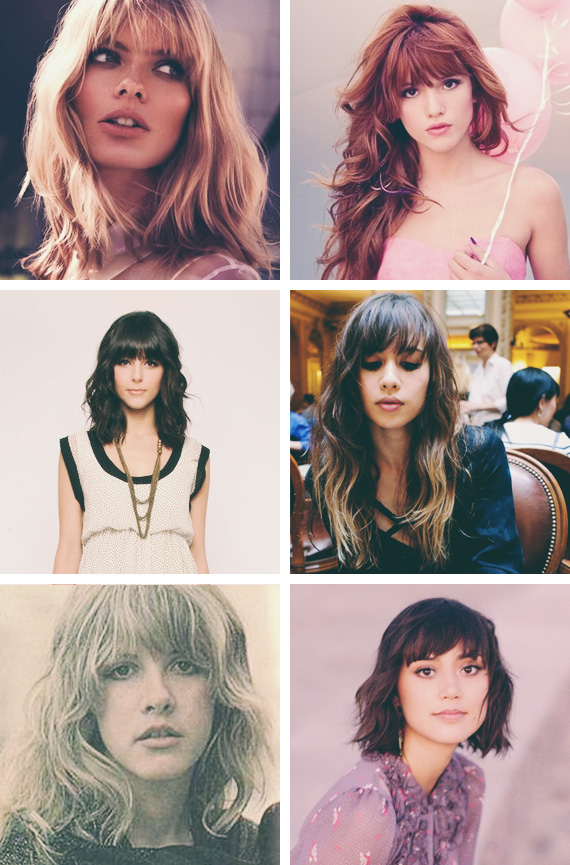 "i wish i went to my high school reunion, but i was growing out my bangs.
i'm always growing out my bangs. don't get bangs."
– anna faris in what's your number
+ did you see what's your number? i loved that movie more than most people. and yes i just quoted what's your number. and yes, i'm a huge dork.
anyway – trying to get these bangs going asap. PLEASE TELL ME IF THIS IS A BAD IDEA!