eating this : breakfast sando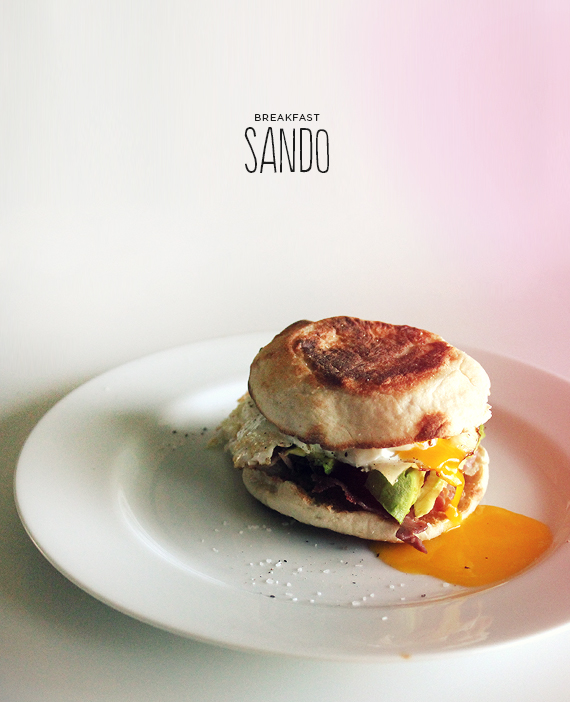 another breakfast recipe? hell yeah. i love me some breakfast.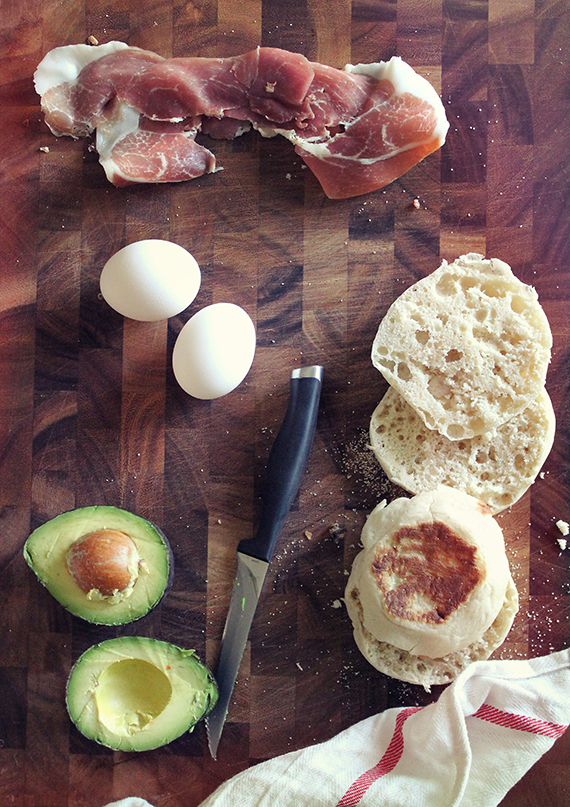 BREAKFAST SANDO
(for two)
2 english muffins
2 eggs
1 avocado
1/4 lb thinly sliced prosciutto
kosher salt + cracked pepper
butter, mayo or aioli (i used garlic aioli)
toast the english muffins while frying two eggs in a small pan. while they're frying, chop up the avocado and in another pan, quickly heat up the prosciutto. don't cook it like bacon, just heat it a little. spread butter or aioli on one side of the english muffin and compile that beast.