how i've been self-caring during quarantine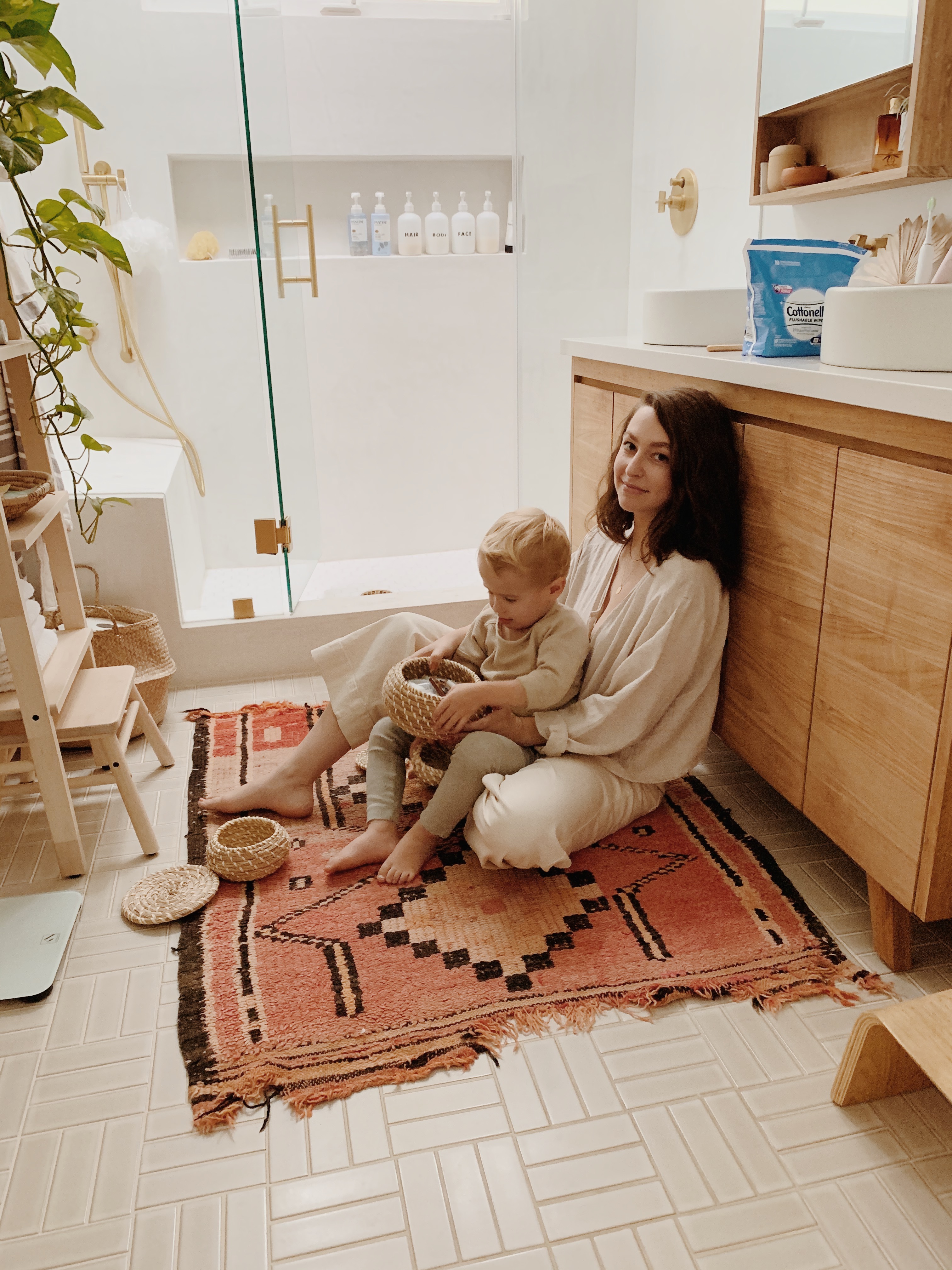 This post is sponsored by Cottonelle
All experiences and opinions are my own
obviously quarantine has turned all of our lives upside down. for me there've been good weeks and bad weeks, some highs and some lows, but overall i'd say i've been surviving fairly well. since the beginning, i've been trying my best to keep up good habits for my health (and sanity), so i'm excited to share all the things i've incorporated into my stay-at-home routine. i'd love to do a lot more to take care of myself day to day but being childcare-less, it's the little things that go a (fairly) long way.
skin and beauty
⋅ i've incorporated #downtherecare into my daily routine by pairing Cottonelle toilet paper and flushable wipes and i seriously feel sooo much more refreshed and clean. i know it's an awkward topic but using the flushable wipes seriously protects your skin down there so much. and because they immediately start to break down after flushing, i can flush them worry-free. probably TMI, but i've also been using them *elsewhere* post-intimacy, during my cycle or if i need a little freshening when i can't hop in the shower.
⋅ i get ready every day. when i was in the newborn days with arlo, i noticed how much better i felt when i established the routine of getting ready in the mornings alone. so i take a little time to put on moisturizer and SPF, makeup, perfume, i do my hair some mornings and i change out of my pajamas (into loungewear).
⋅ i do weekly face masks and weekly manicures. even if i don't paint my nails, i still get out my manicure kit and try to fix them up a bit. and there's something so relaxing about doing a mask, especially while wearing a robe lol. now if i only i could take a bath once in a while.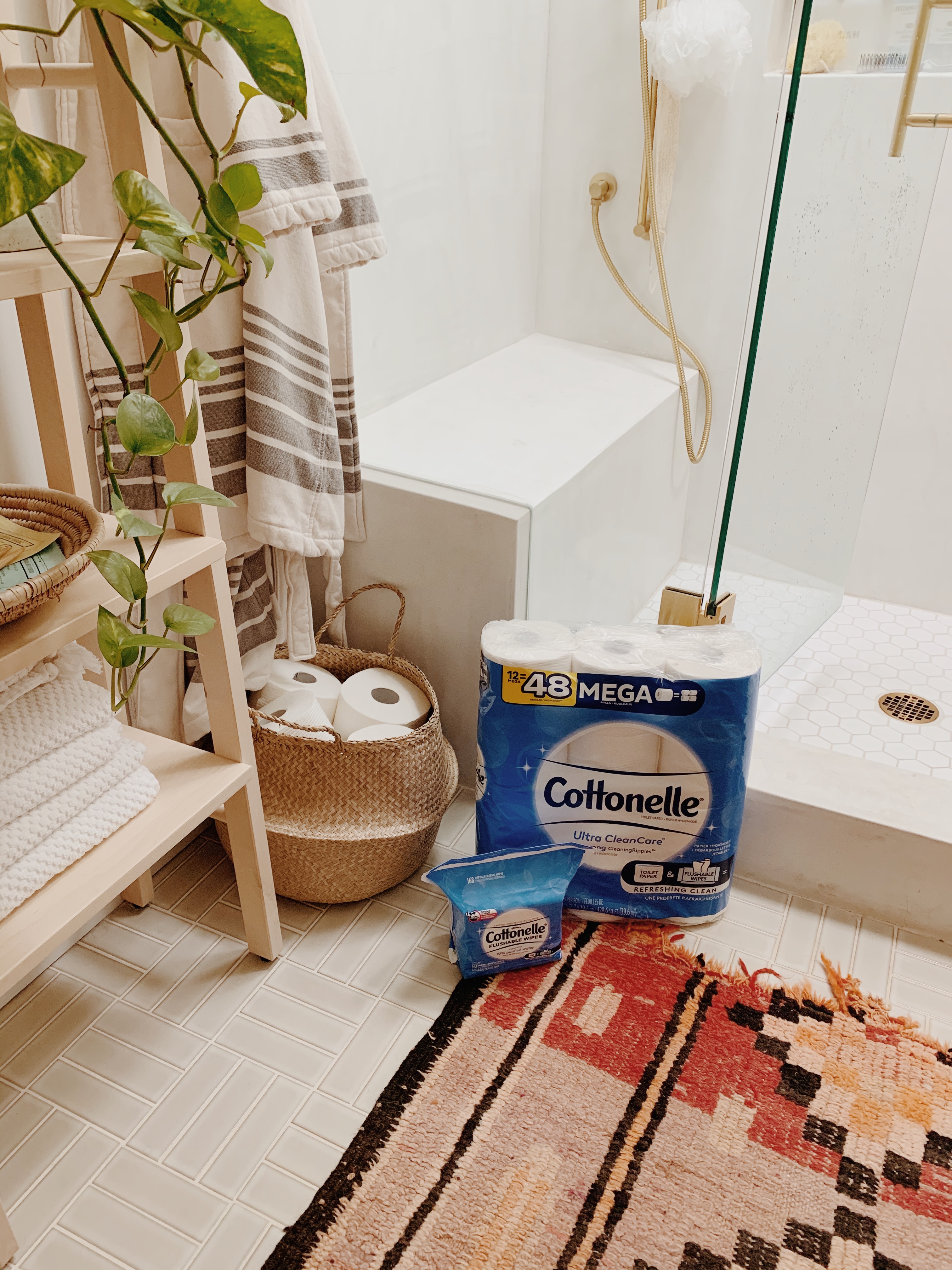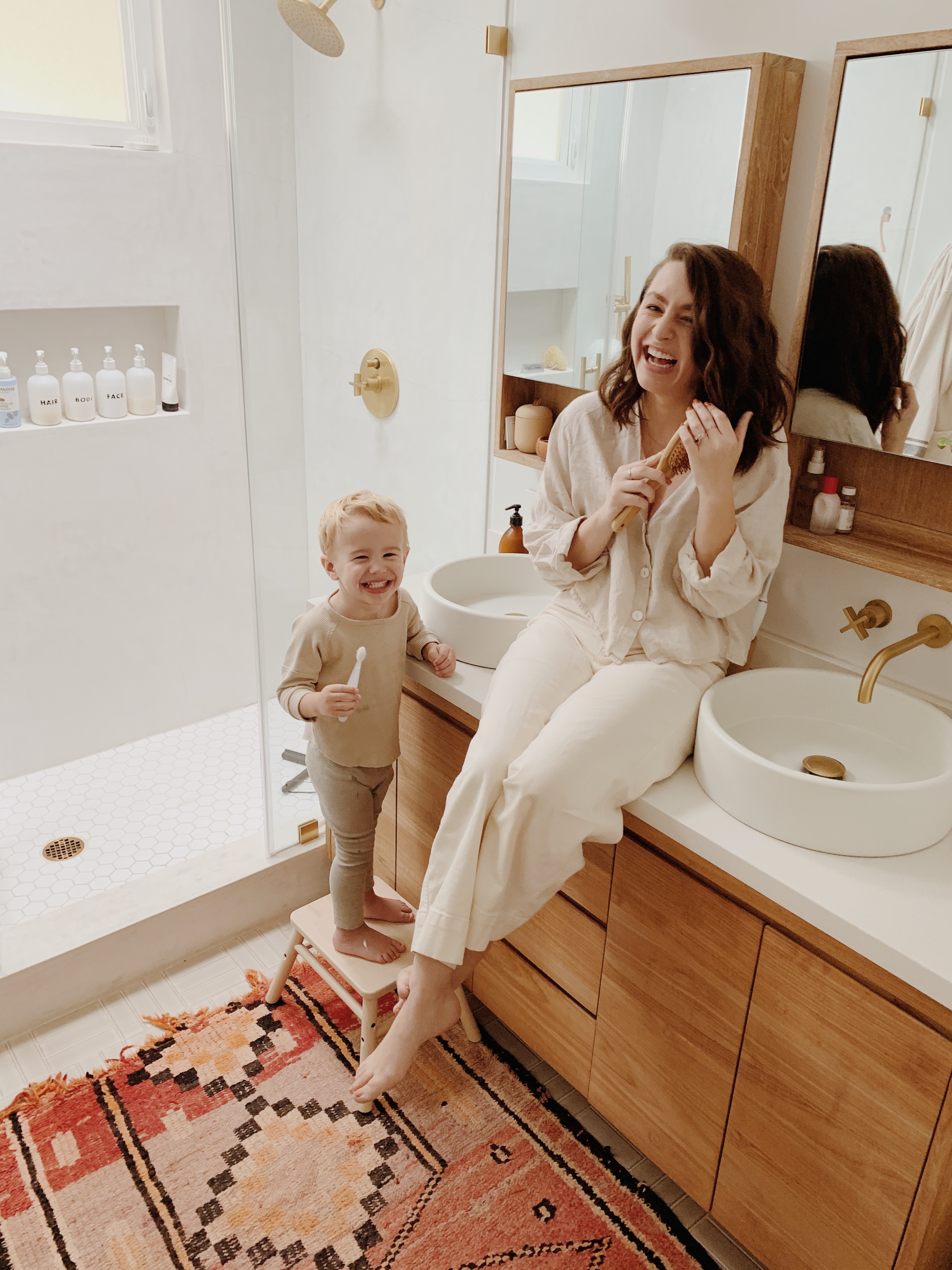 physical health
⋅ i only started working out regularly about a year ago, and i'm so glad that i kept up with exercising at home. i was taking yoga sculpt classes which i loved, and am so happy my gym has on demand classes. i do 20-30 min classes on demand 3x a week. it's definitely much shorter and less intense than in person classes, but i haven't gained weight and it's been nice to have some "me" time even if it's brief.
⋅ i stretch in the morning when i wake up. actually think i could do an even better job at this, but it really helps to spend 5-10 minutes stretching everything out. on lazy weekends when i barely move, this is so crucial. 
⋅ arlo and i are doing dance parties, i noticed somedays when we're just sitting around crafting, he wasn't tired for his nap like he used to be, so dance parties have been nice for both of us.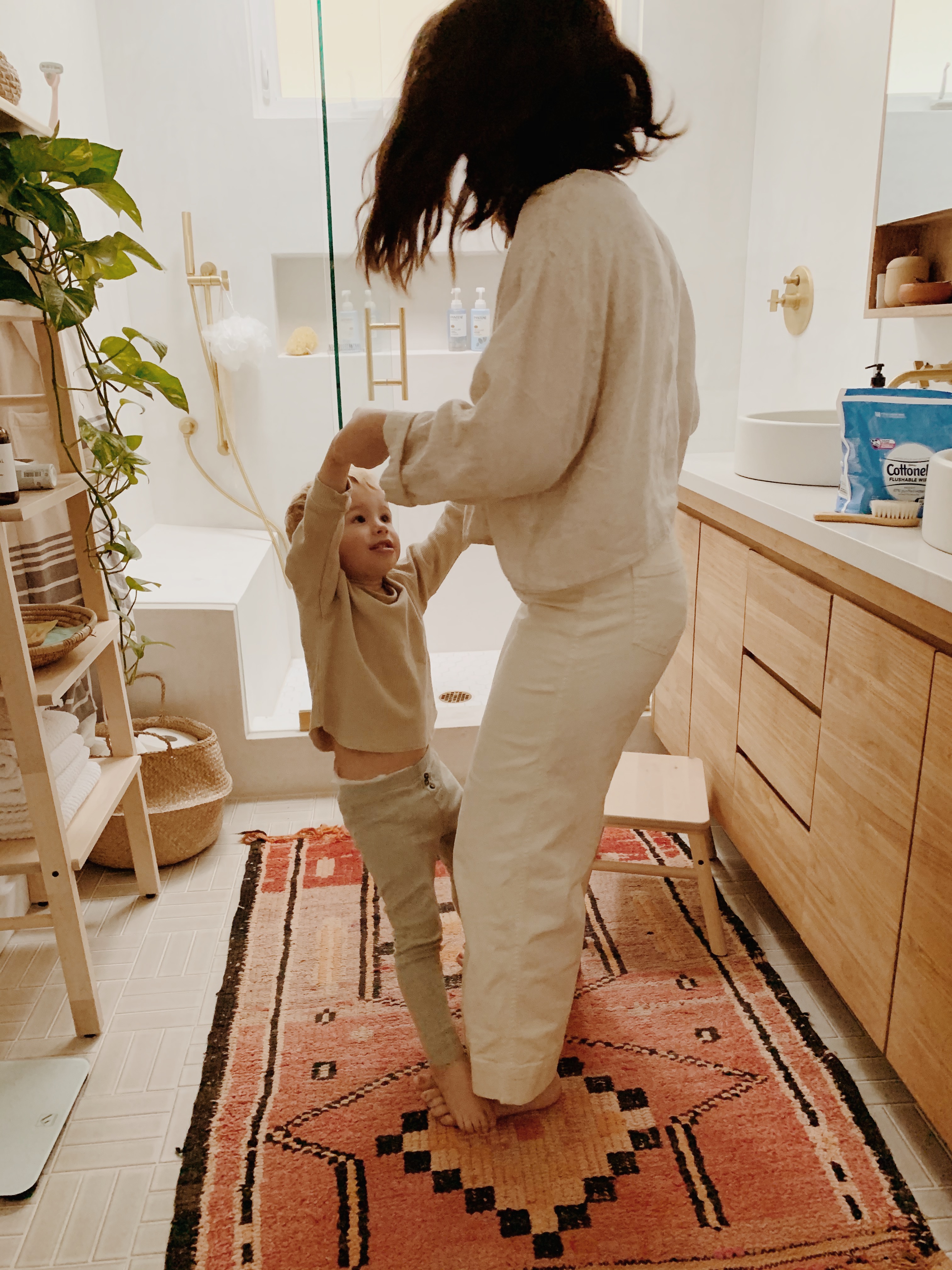 mental health
⋅ i meal plan for the week. at the beginning of quarantine, the stress of only ordering groceries and trying to desperately get a delivery window and figuring out what frozen foods we had was giving me serious anxiety. so i took an inventory of what we had and developed the habit of planning everything out week by week. and knowing what we were having that night helped me actually thaw dinner in time. luckily online grocery shopping has gotten less stressful but the meal planning has helped tremendously.
⋅ i turn off my phone by 930pm and keep on do not disturb until 730 the next morning. even if i'm not going to sleep for a while. i also have set time limits on apps and actually look at my screen reports weekly. even if you exceed the maximum amount of time you set, somehow being conscious of it helps too.
⋅ i open the windows throughout the house once a week. being stuck inside definitely has it feeling stuffy in here and there's something that makes me feel a lot lighter having the fresh air come in.
⋅ i try to create rituals and traditions as we go. since there isn't much to look forward to, we've been really loving the little things like ordering sushi once a week, doing weekly movie nights, saturday zoom calls/dance parties with the grandparents, and checking off fun activities from the bucket list. 
⋅ i stay busy with my hands. the crafting and baking with arlo has really helped to keep me occupied, i've always been one of those people that loves to have a million projects going at once, but it's just nice to have something creative and small to focus on, versus getting swept up in bad news all day.
⋅ i designate one day a week for cleaning, ok so i don't really stick to this, but i decided to clean on fridays and that would help me relax and enjoy the weekends more. plus its a low-key way to wrap up the week with arlo. 
⋅ i reorganize cabinets and drawers whenever i get the chance. this has been helping time go by! we all have way too much clutter, and i have a loooong way to go, but doing one project at a time has given me something to focus on and free up a little stress.  
⋅ i give myself breaks. on the days when arlo isn't having it and i need to be quiet, i let him watch TV and i pour myself some wine and we both feel much better after lol.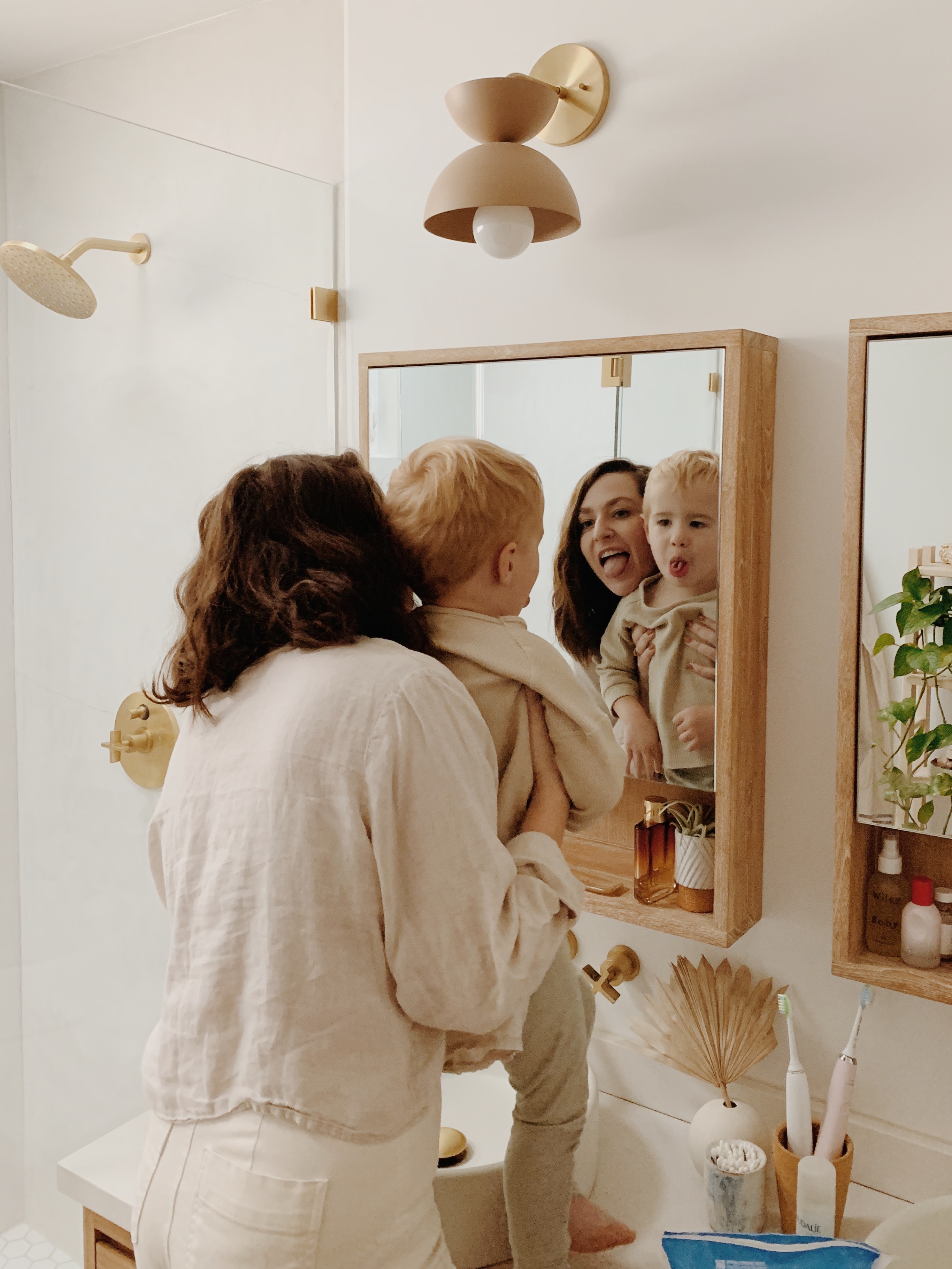 ---
would love to hear what is keeping you sane.
and if you're hesitant about trying flushable wipes, i want you to know that gid and my dad have been using them for YEARS and i've always avoided it, not really sure why! i guess i just didn't like the idea of being wet! but when paired with the CleaningRipples of the Cottonelle toilet paper, that wet feeling is totally gone instantly. and as busy moms staying home with kids all day everyday, i'm sure we can all agree that showering is not happening as often as we'd like it to, so this is the next best thing for #downtherecare.
click here if you want to introduce Cottonelle toilet paper and flushable wipes into your #downtherecare routines too!