pretty everything : stylish tupperware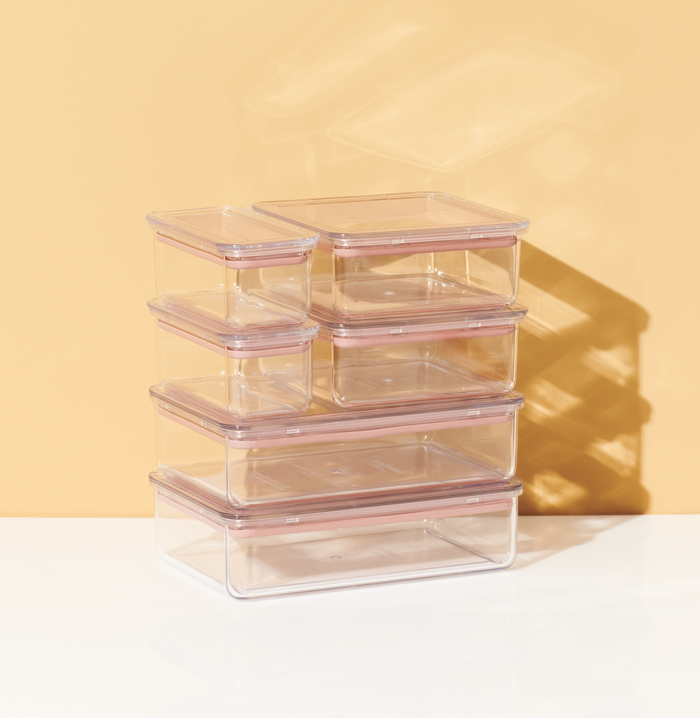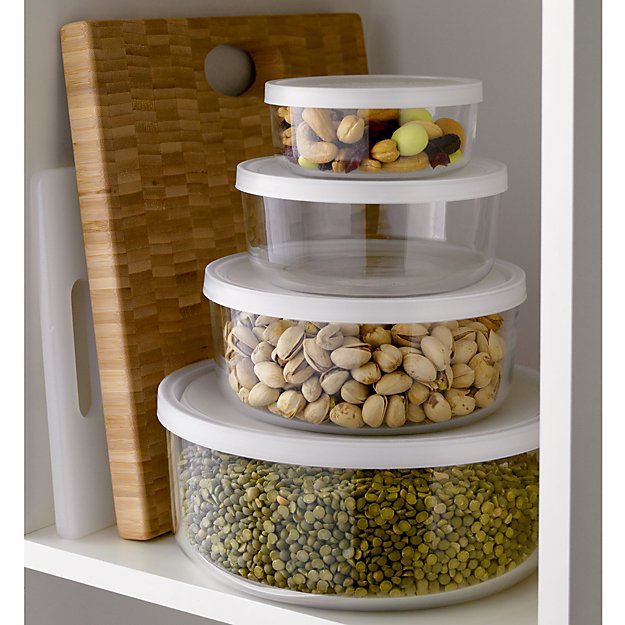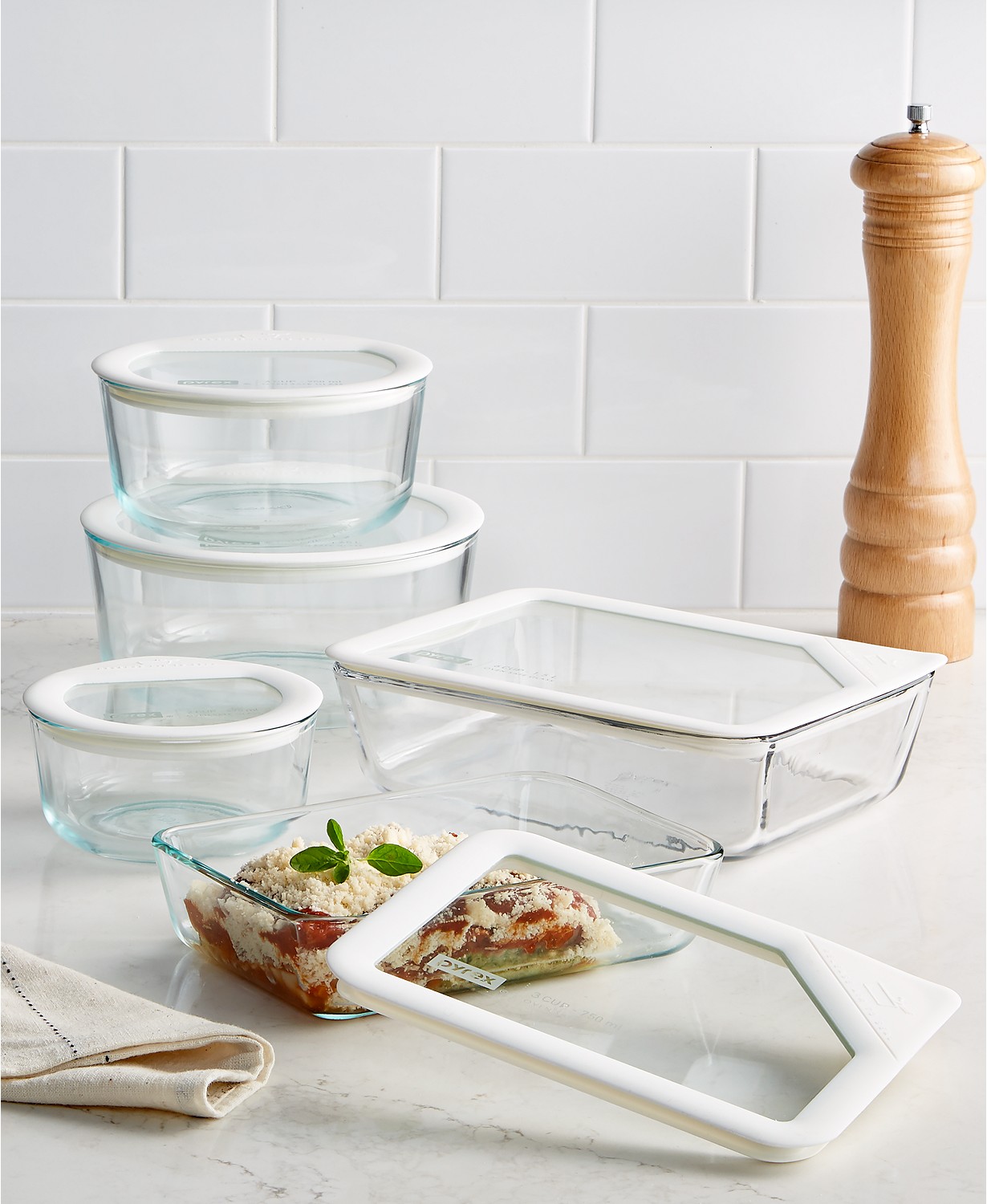 ok i've actually had multiple requests for this roundup– and tbh, this one was so hard!! tupperware, categorically, is not super stylish. but a few companies have really stepped up on designing some way more beautiful food storage container options than what used to exist, you just have to look really hard. well, you don't– you have me.
above:
01. inka world makes super elevated food storage responsibly!!
02. i love the design of these simple glass and white ones!
03. this pyrex set is actually so chic! i love this one.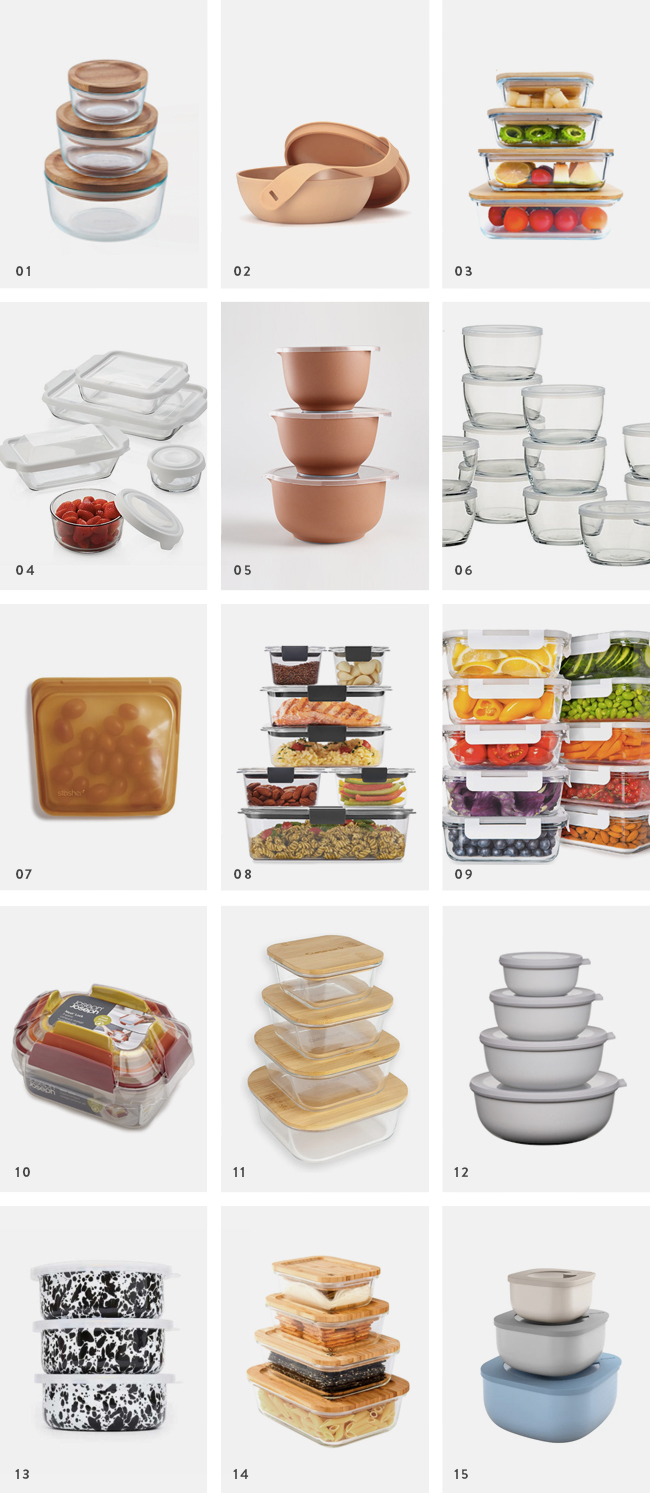 01. simple wood and glass pyrex container set
02. the prettiest BPA free lunch bowls by B&P
03. love the look of these bamboo and glass containers!
04. this anchor hocking bake and store set is oven safe too
05. loooove the color of these mixing bowls that can be doubled as food storage with their lids (DUH)
06. the little size of this clear glass bowl set is actually so helpful
07. the prettiest reusable sandwich bags by stasher— and in sooo many pretty colors!
08. this is a nice looking rubbermaid set! we use rubbermaid ones but these are better looking.
09. just like that last set but IN WHITE!
10. joseph joseph nest lock plastic container set
11. i love these cuisinart glass containers with bamboo lids
12. these aren't technically tupperware but because of the lids i'm including them! we use this rosti mepal bowl set and love them so much, they're microwave safe too
13. enamel splatter containers! love these.
14. another pretty simple wood + glass set!
15. obv not my color scheme but this guzzini set is really pretty.