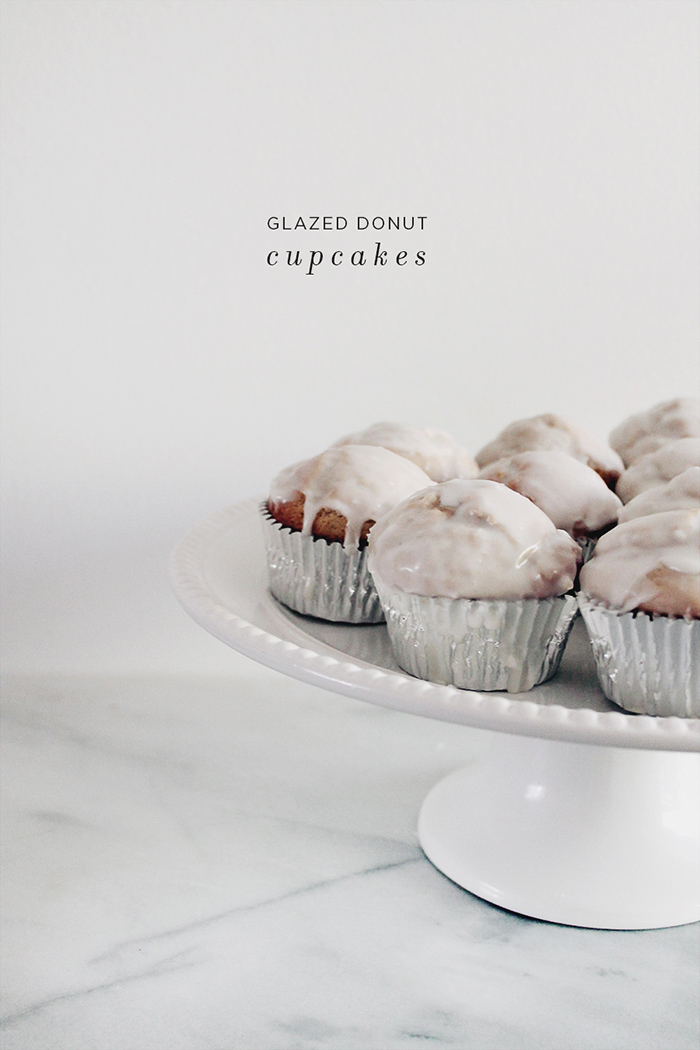 the recipe i used calls these muffins – i only had so much batter and wanted to make a larger batch (for a picnic – not for me! don't judge.), so i made them smaller and they turned into cupcakes. true story.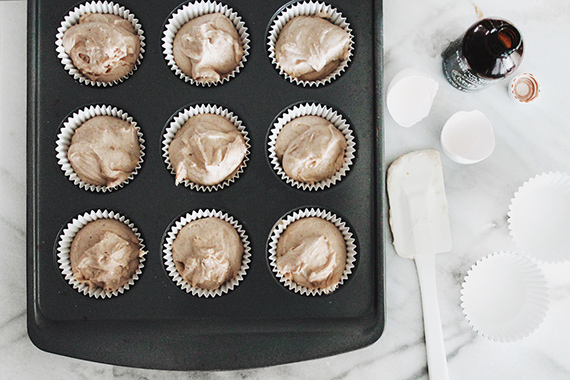 glazed donut muffins
(via cooking classy)
yields : about 18 cupcakes or 12 mondo sized "muffins"
ingredients
3 cups flour
2 1/2 tsp baking powder
1/4 tsp baking soda
3/4 tsp salt
1 1/4 tsp ground cinnamon
1/2 tsp ground nutmeg
3/4 cup milk
1/4 cup + 2 tb buttermilk
10 tb butter, softened
1 cup granulated sugar
2 large eggs
1 tsp vanilla extract
…  and for the glaze
1 1/2 cup powdered sugar
3 tbsp milk
1/2 tsp vanilla
(if you run out like i did, just whip up a little more. i also went heavy with the glaze, because well – i'm a fat ass.)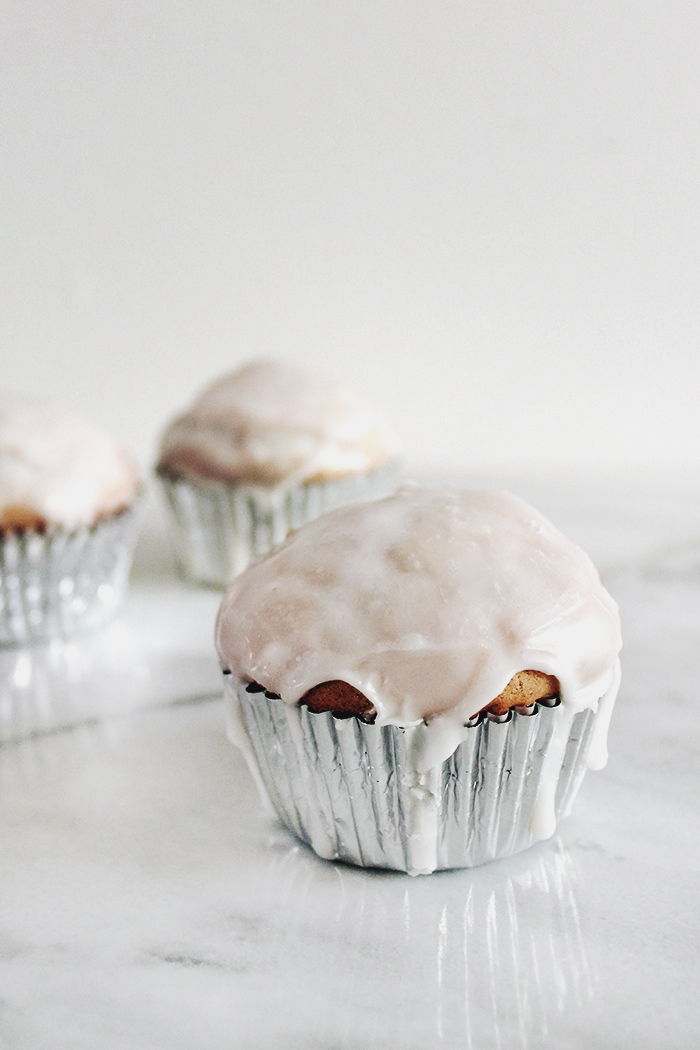 directions
preheat the oven to 400 degrees. in a mixing bowl, whisk together flour, baking powder, baking soda, salt, cinnamon and nutmeg. set aside.
in a separate bowl, whisk together milk and buttermilk. set aside.
in a large mixing bowl, blend together butter and sugar until well combined – about 30 seconds. mix in eggs one at a time. blend in vanilla.
using a wooden spoon to mix, add flour mixture in three separate batches, alternating with two additions of the milk, mixing just until combined after each addition – batter will be thick.
divide among lined muffin cups, if you want them huge – nearly fill them. if you want them cupcake sized, fill about 3/4. bake for 15 minutes (or a little more if your toothpick doesn't come out clean)
transfer to a wire rack and allow to cool for about 10 minutes.
during the last few minutes of cooling, prepare the glaze by whisking together the ingredients. you might think it's too thick, but it isn't. i found out the hard way – i reglazed a couple of them after the fact.
dip each muffin in the glaze, while twirling and rotating to evenly coat the tops. lift and allow the excess to run off.
enjoy warm or allow to rest at room temperature for 10 minutes until the glaze has set. store in an airtight container.