eating this: cookies + cream cookies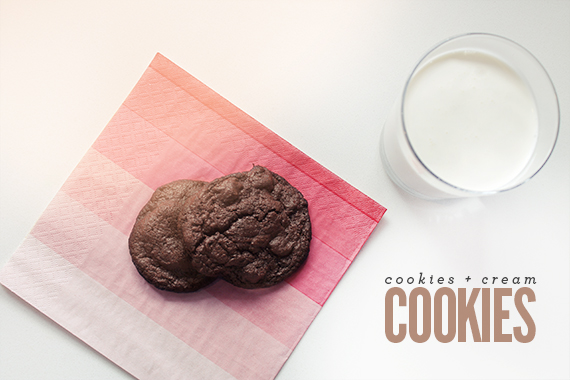 Okay now I'm going to warn you… these are probably the best goddamn cookies I've ever baked. Granted – I don't bake a lot of good cookies, but still.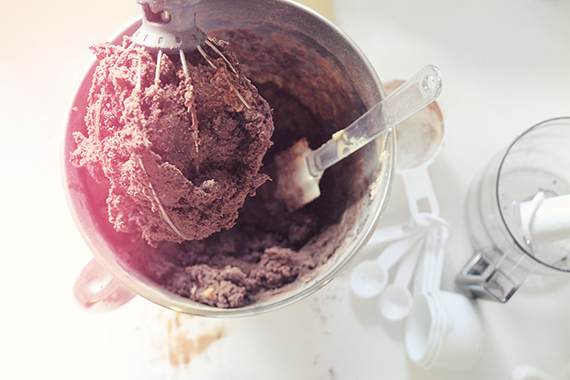 I made three dozen and I live with one boy and they were gone before I knew it. Don't make these if you're not planning on housing them or giving them away basically, they won't just sit there on your counter.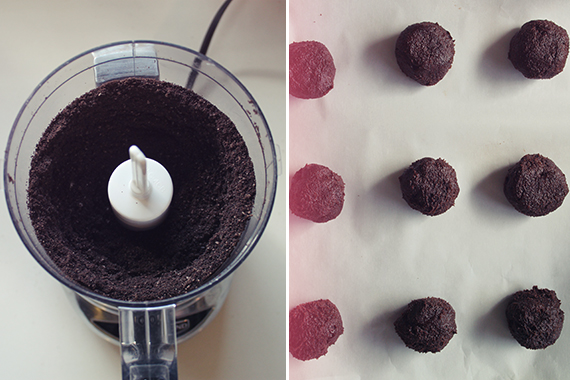 This cookie is a fudgey mixture of chocolate and ground oreos. If you're not serious about chocolate then stop considering becoming serious about chocolate by baking these right now. Or whatever.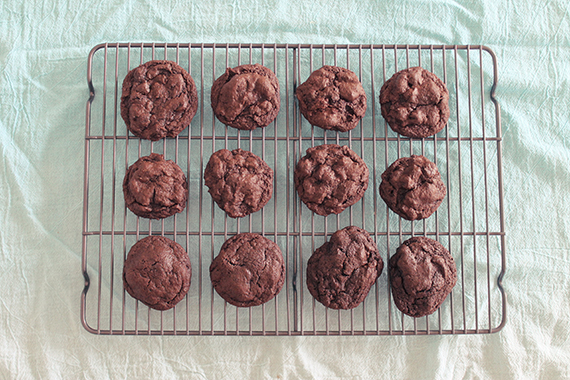 Cookies + Cream Cookies
(adapted from Picky Palate)
makes 3 dozen cookies
2 sticks softened butter
1 cup granulated sugar
3/4 cup packed light brown sugar
2 large eggs
1 tablespoon pure vanilla extract
1 3/4 cups all-purpose flour
1 teaspoon baking soda
1/2 teaspoon kosher salt
1 1/2 cups semi-sweet chocolate chips
1 cup cocoa powder
15 whole Oreo Cookies, finely ground
Preheat oven to 350 degrees and line a large baking sheet or two with parchment paper. In a food processor or blender, crush up the 15 oreos.
In a mixer, beat butter and sugars until well combined. Add eggs and vanilla, beating until well combined.
Place flour, baking soda, and salt into a large bowl. Add to wet ingredients along with cocoa powder, oreos and chocolate chips, slowly mixing until just combined. With a medium cookie scoop, scoop dough onto prepared baking sheet, about 1 inch apart from each other. Bake for 9 to 11 minutes, until cooked through. Let cool on baking sheet for 5 minutes before transferring to a cooling rack.