making this: contact papered tile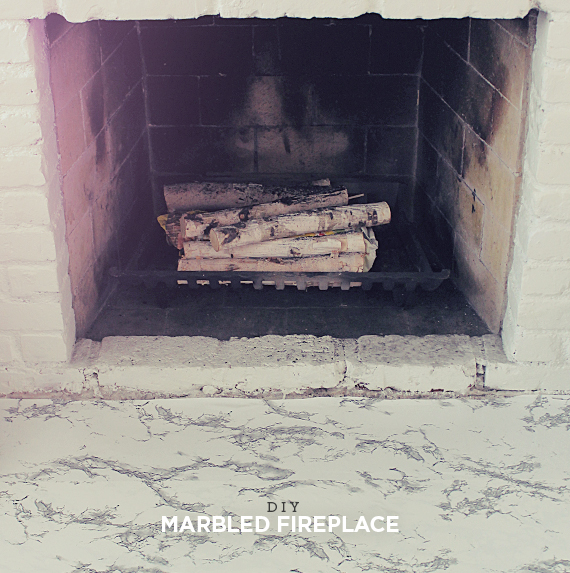 OK now let me say one thing – I by no means think this looks awesome. I think it's an improvement but for the first couple hours after I did this, I was like oh ok that's hideous. It's grown on me. You might think it looks hideous. And I guess I'm okay with that.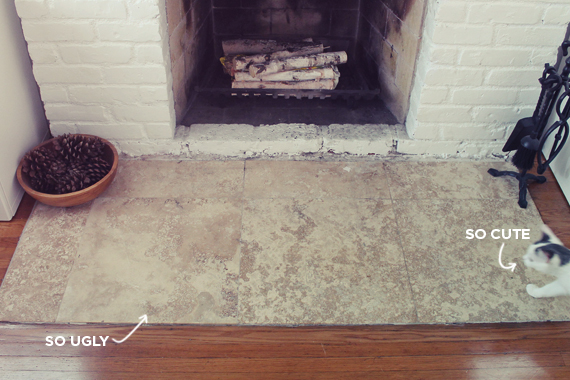 One of the first things I hated when we moved into our house was the fireplace. I have no before pictures, but I immediately painted the brick white. Like the first morning I woke up here. It was this horrible 80s toned brick. I painted it white and was like OK COOL but that tile below it always haunted me. Now keep in mind, we rent. And I've spent way too much money on this rental already so anything I can do to spend no real money and still hope to get our deposit back the better.
So I bought some weird marbled contact paper at Rite Aid for $5.
I covered the tile and cut the edges with an exacto. You can clearly see, it's by no means perfect. It's actually really really f*cking sloppy. But I am happy to report a friend was over the other day and didn't realize it wasn't real marble until she accidentally touched it and said whoa what is this? (I didn't tell her about my brave DIY)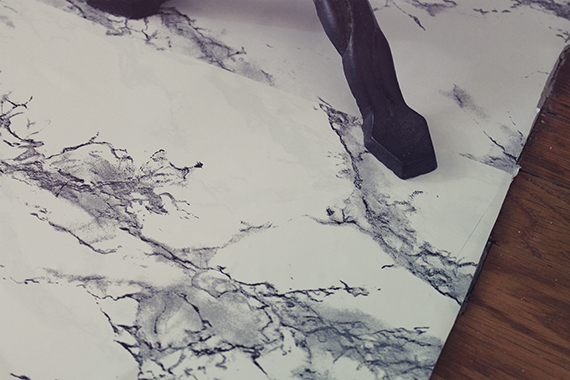 The marble pattern is really heavy. At some point I might go over it with a white wash to lighten up the pattern but now that cats live here, those projects seem very unrealistic. (also, don't mind that really obnoxious wire on the wall… that's the only way we can watch TV without cable.)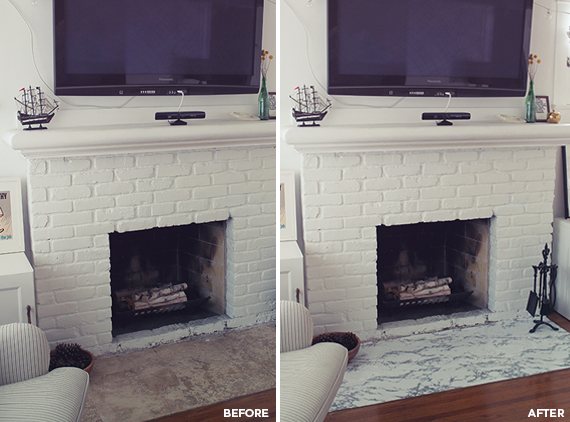 So… is it really ugly?