dream house : bathroom vanity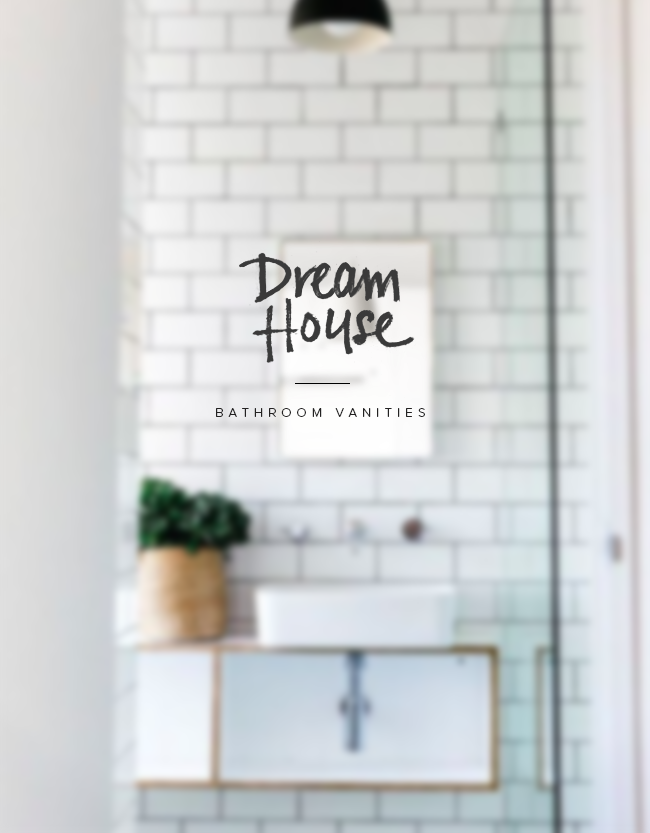 now that we're settling into the new house, i'm already looking around and obsessing about the things i want to change. we have two bathrooms and they're both in need of facelifts, but luckily they're both pretty large in size and could easily accommodate double sinks (which is something i've always fantasized about… i don't have to get annoyed when i see husband beard hair and husband toothpaste remnants).
i've already been researching tiles, sconces, sinks, vanities — and i've noticed how insanely expensive sink vanities are, and even more importantly, how few are really that pretty like the ones i see on pinterest, maybe because the best ones are custom made (i do really love the price and look of this ikea sink cabinet though). anyway, here are my favorites.
[ IMAGE ABOVE VIA ]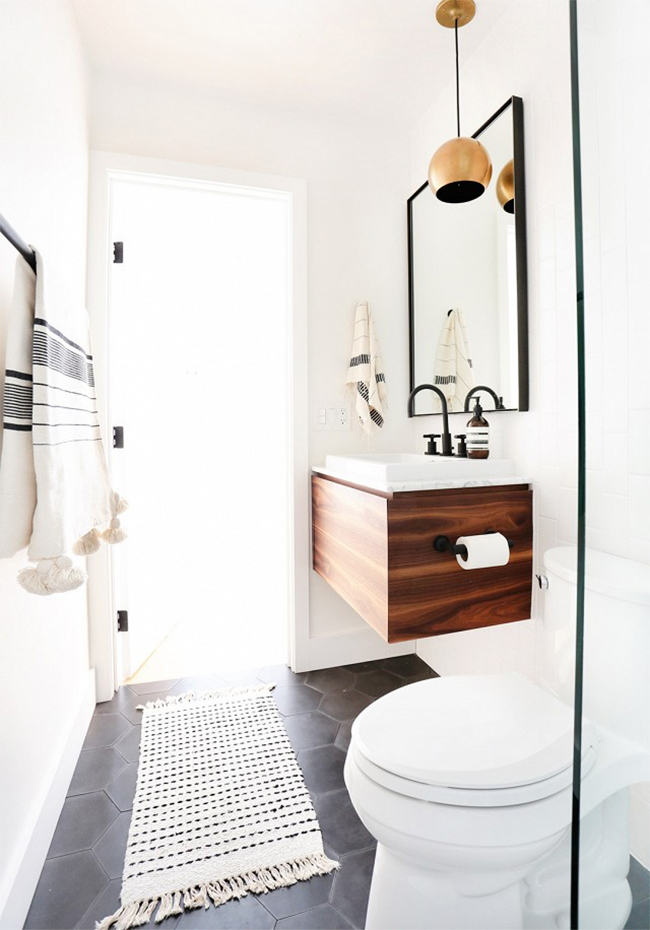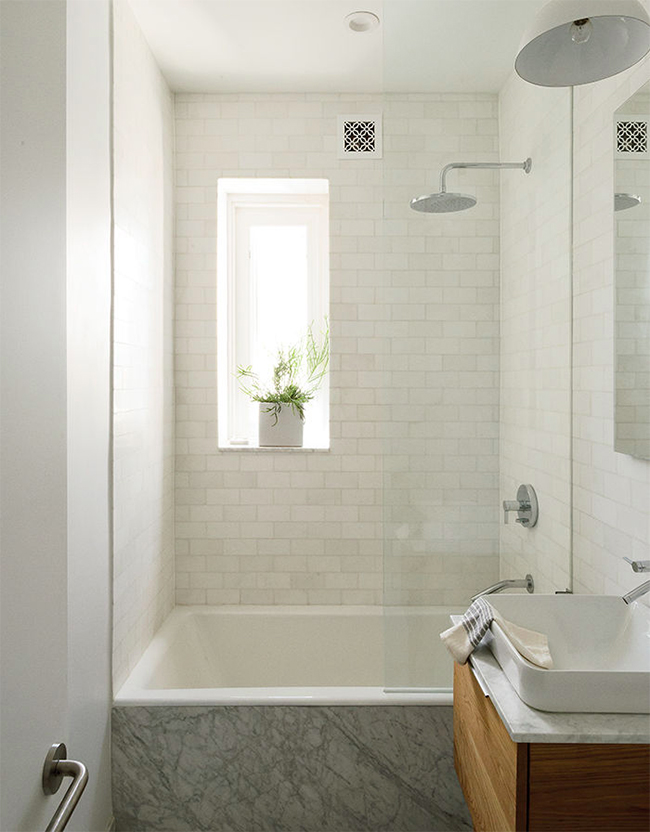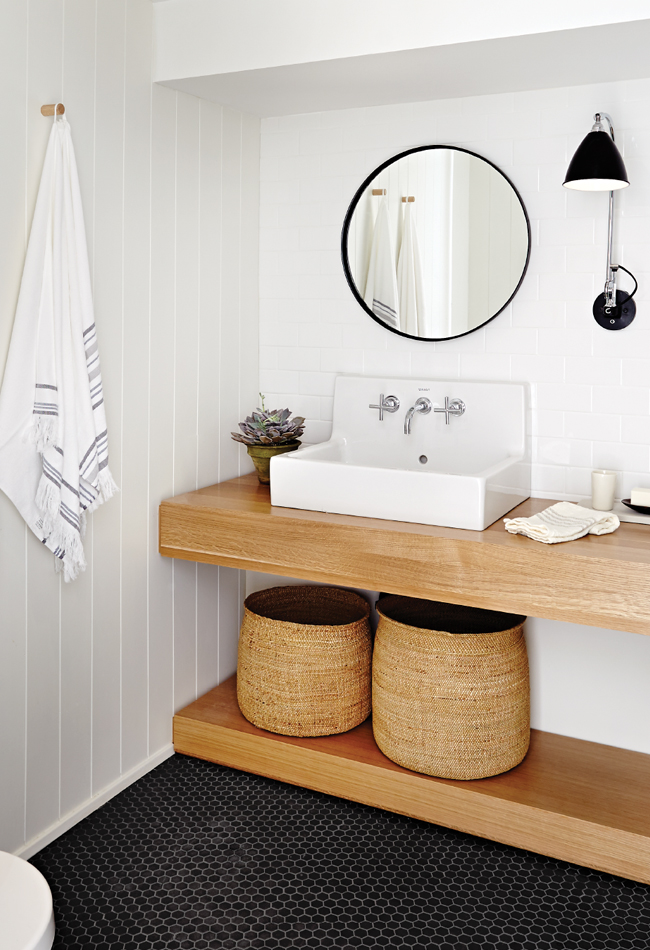 i looove the look of a wood vanity with a white apron sink.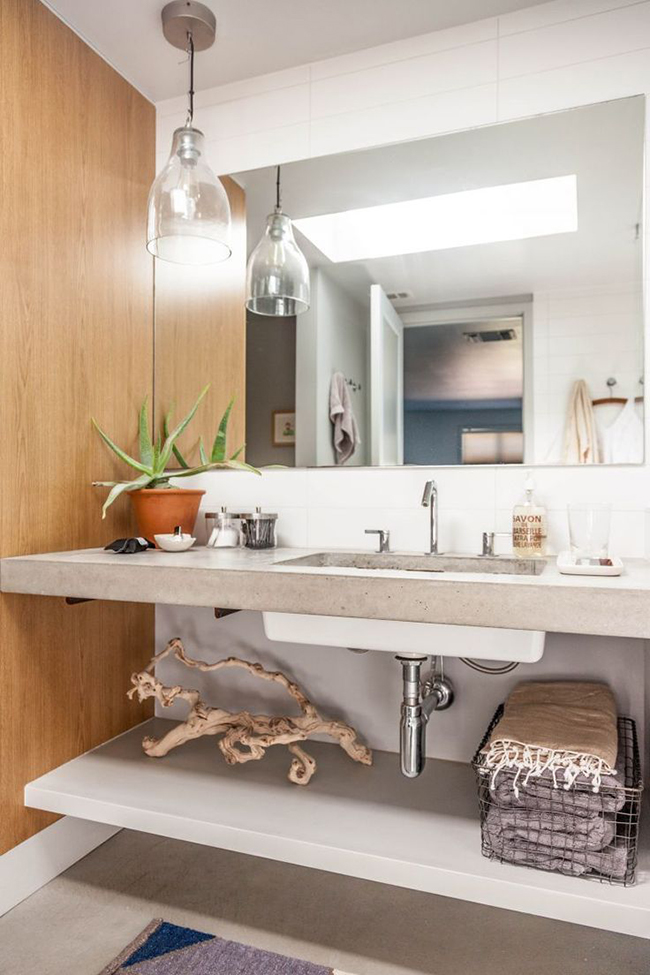 also love the concrete — but i don't know how anyone wouldn't have way more products they need to hide away.
[ IMAGE ]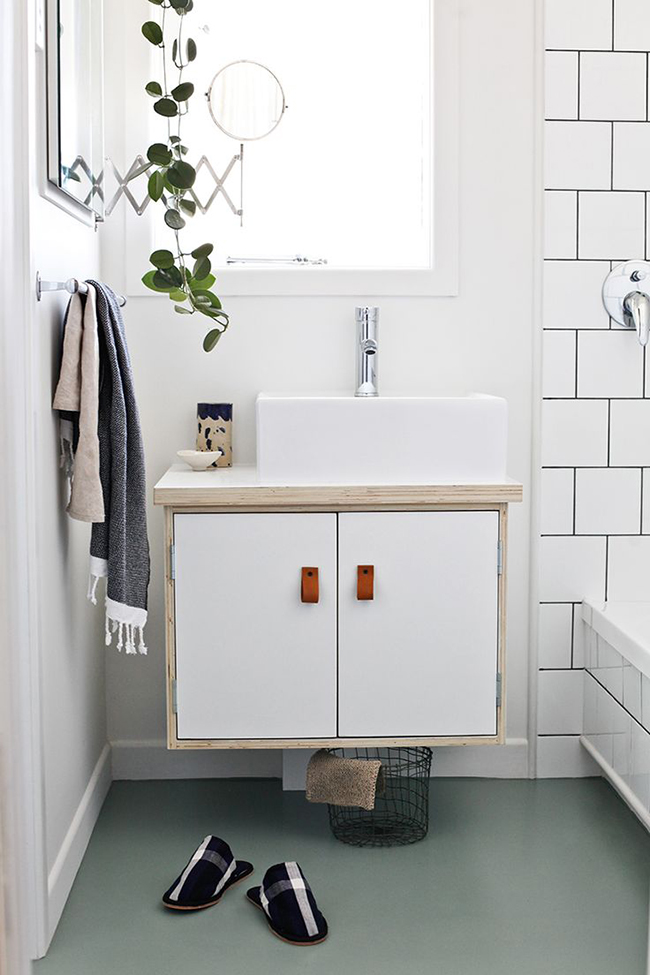 i was considering DIYing but it seemed really daunting… but of course gem is more than capable. can you believe this is a DIY!? [ IMAGE ]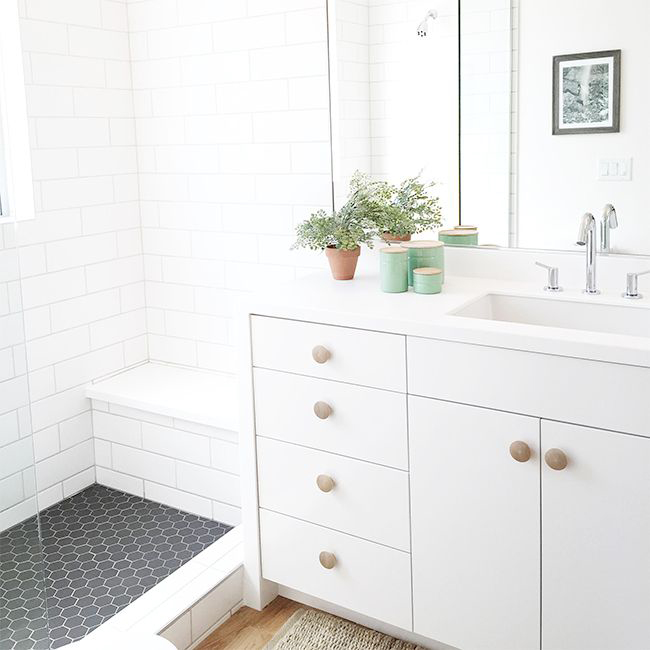 this one is proof that it doesn't have to be wall-mounted to be cute. [ IMAGE ]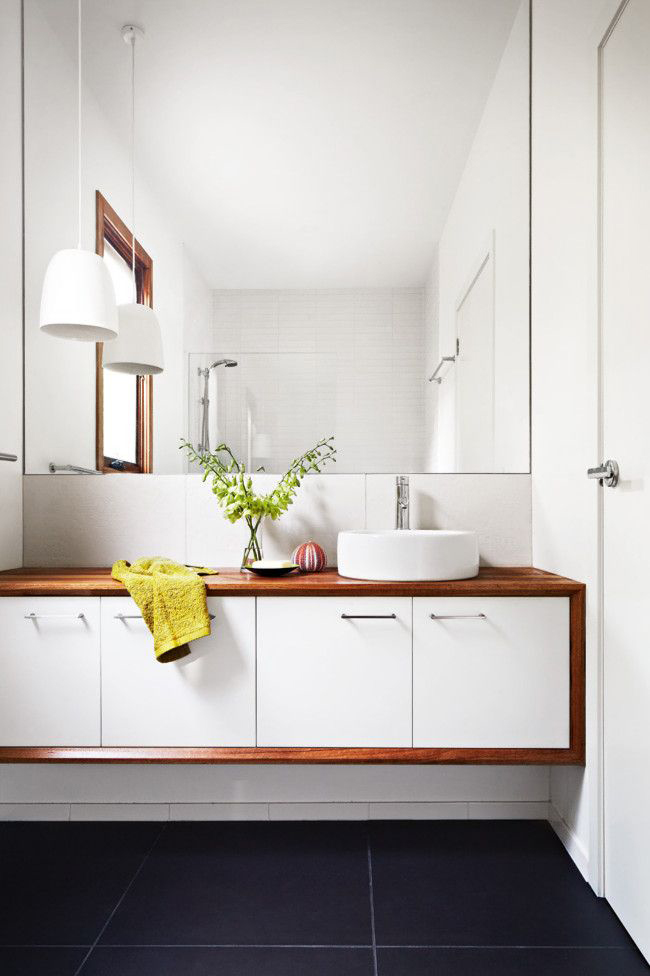 the idea of having a gorgeous bathroom like any of these makes me feel like i'd never want to leave the bathroom — which i guess in some ways would be good because i'd probably shower more often. [ IMAGE ]
do you have a vanity like any of these?! was it custom made, was it DIYed, or was it purchased?