diy twig and twine place cards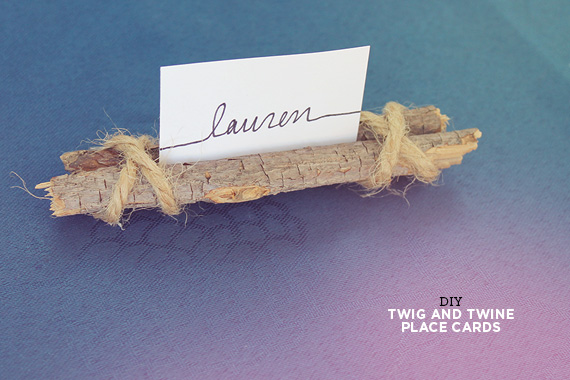 So here's another super easy, quick and hopefully FREE thanksgiving DIY – twig and twine name cards. If you own twine and you can gather some sticks, you're solid. Each name card should take about 5 minutes so you'll have plenty of time while the food is in the oven to set these guys up.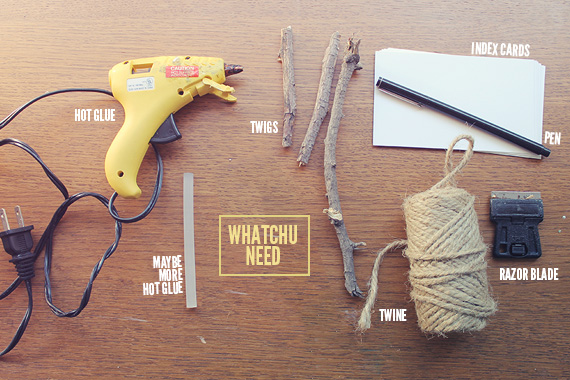 Hot glue is preferable because you don't have to wait for it to dry too long, but any glue would work I'm sure. Gather some similarly sized twigs, a roll of twine, some index cards or paper (you'll cut to size), a pen and a razor blade.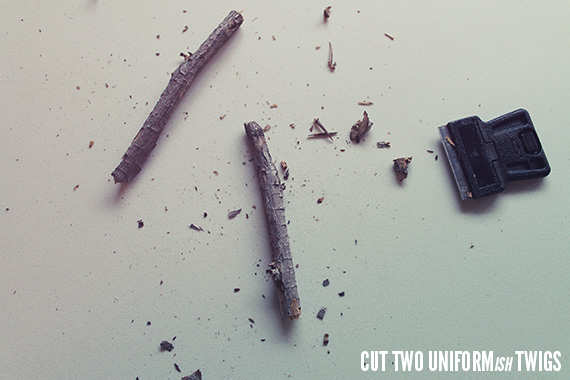 step one – cut up pairs of twigs. mine are pretty close in size but NOT perfect and I cut them roughly with jagged edges, you know – for that super extra rustic touch. also cut off any of those knuckles that will get in the way of sitting right.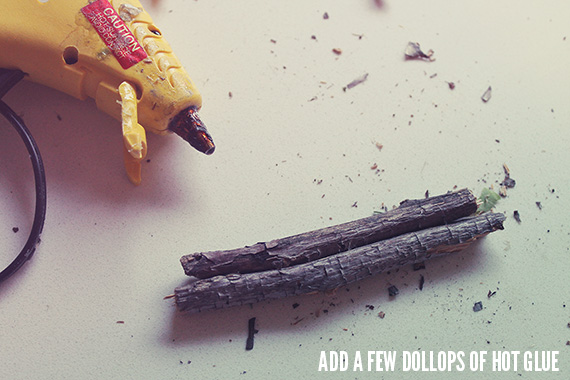 step two – add just a few dollops of hot glue (leaving the center unglued) to the edges and stick them together however they fit best. make sure they sit without wobbling. hold them tight for a minute until they feel sturdy.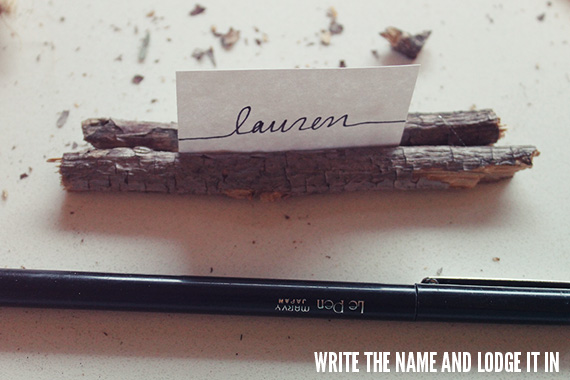 step three – write your names on your cards and place the card between the sticks. you may have to cut down the edges to fit them perfectly inside.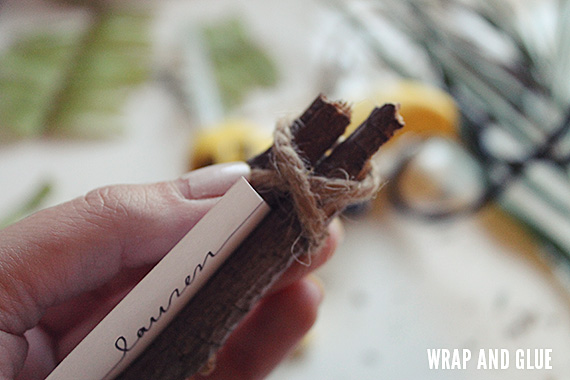 step four – cut pieces of twine and wrap them around the twigs. hold tightly and glue in place on the bottom (the bottom can look ugly – no one will see!)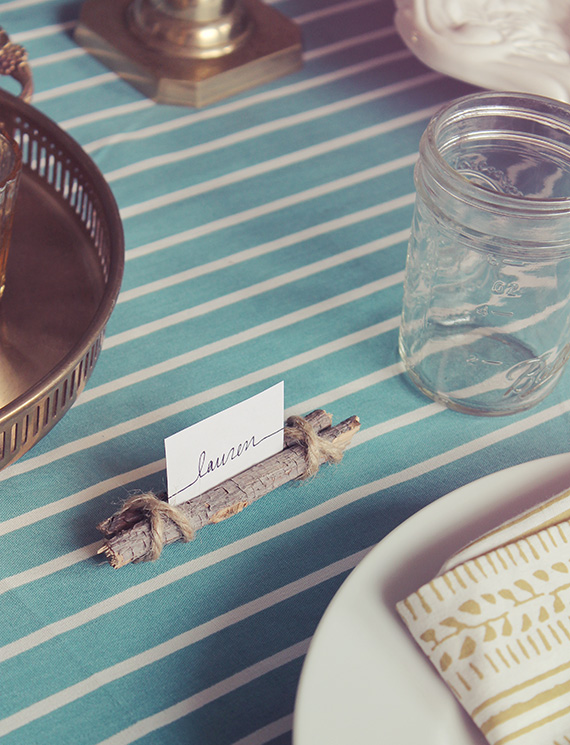 Voila! You have some pretty cute little name cards, and your guests will be so impressed by how green you're being this year.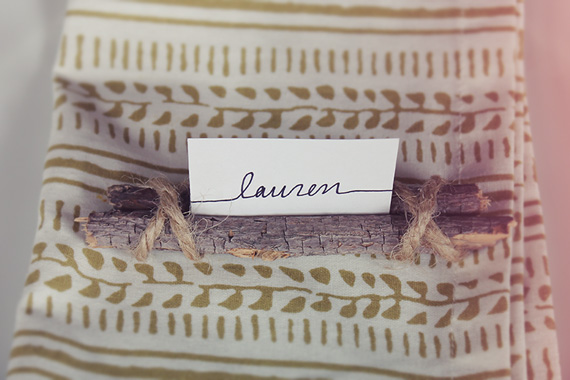 And you don't even have to mention they took you less time than the potatoes.