diy pretty shampoo bottles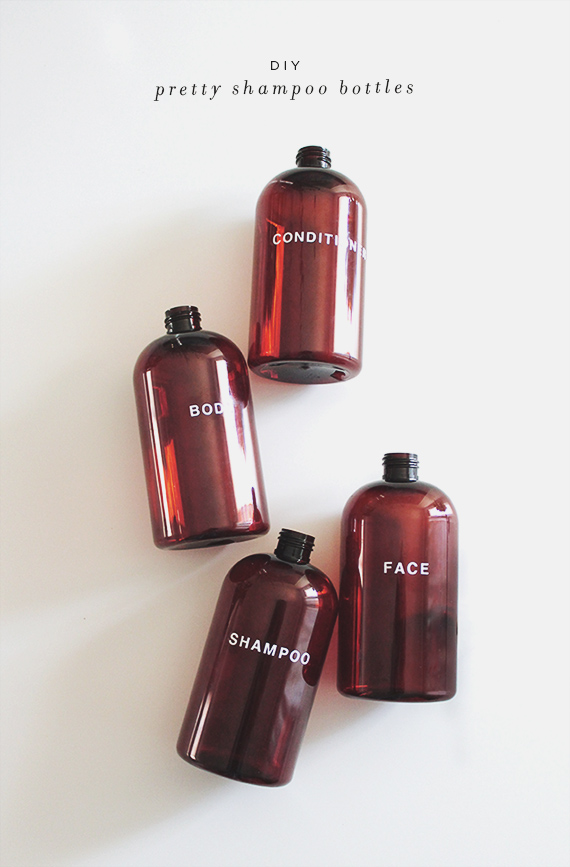 probably my simplest DIY to date — is anyone else like me and only buys products based on the packaging? well that's a hard way to get by when you're cheap and buy your bath products at cvs. so i decided to make refillable bottles for my stuff that i like to look at.
i bet you can guess the steps …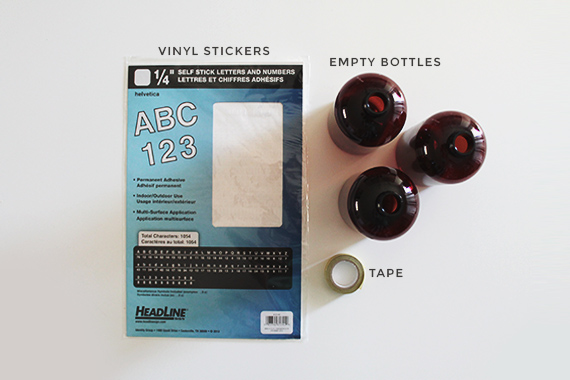 all you need is pretty bottles, tape, and vinyl stickers. i bought these amber bottles super cheap from speciality bottle, and the stickers are 1/4″ inch helvetica. they have to be vinyl in order to be waterproof!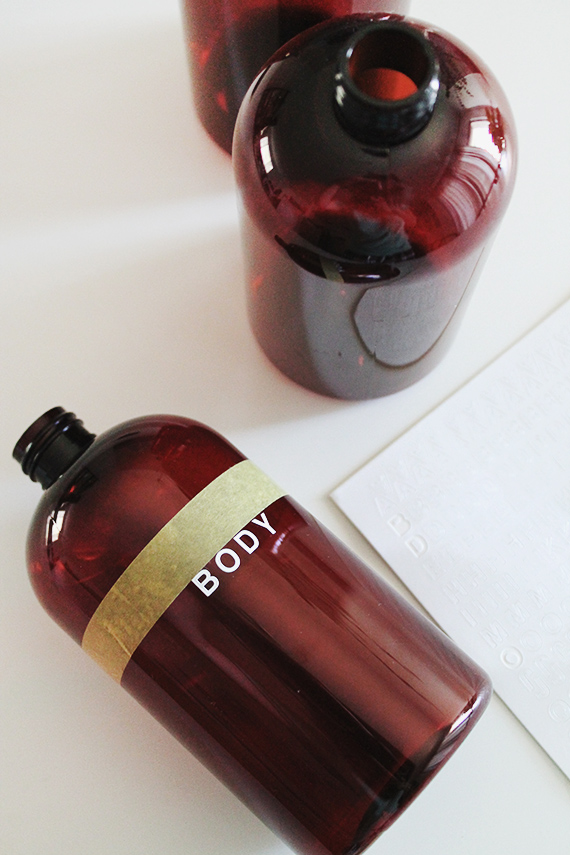 tape a straight line across your bottle (it's kind of hard to eyeball but you'll get it on your 10th try). and then just stick away! i was able to glide any letters that looked off or if the kerning wasn't perfect – and i think i was able to make them all match pretty well.
then you just fill up the bottles with your stuff. that's the boring part.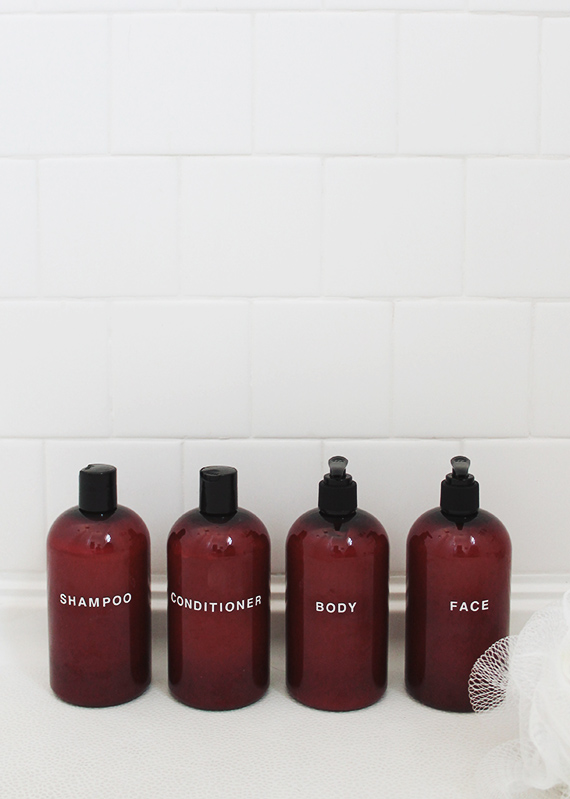 and now my shower looks prettyyyy!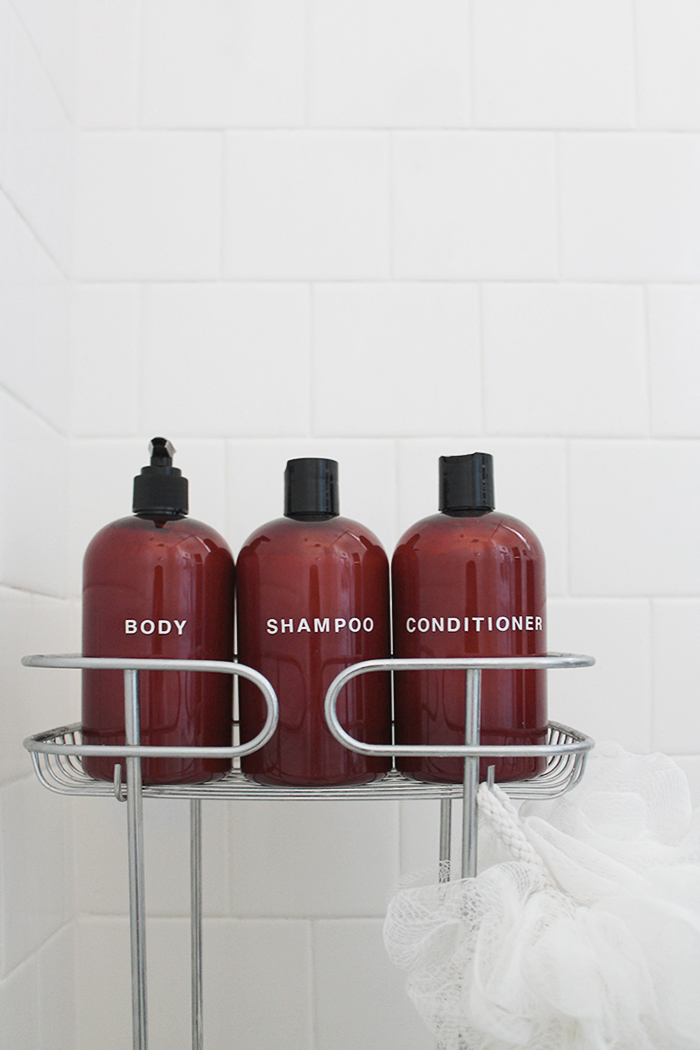 would you bother doing a DIY like this or am i a crazy person?